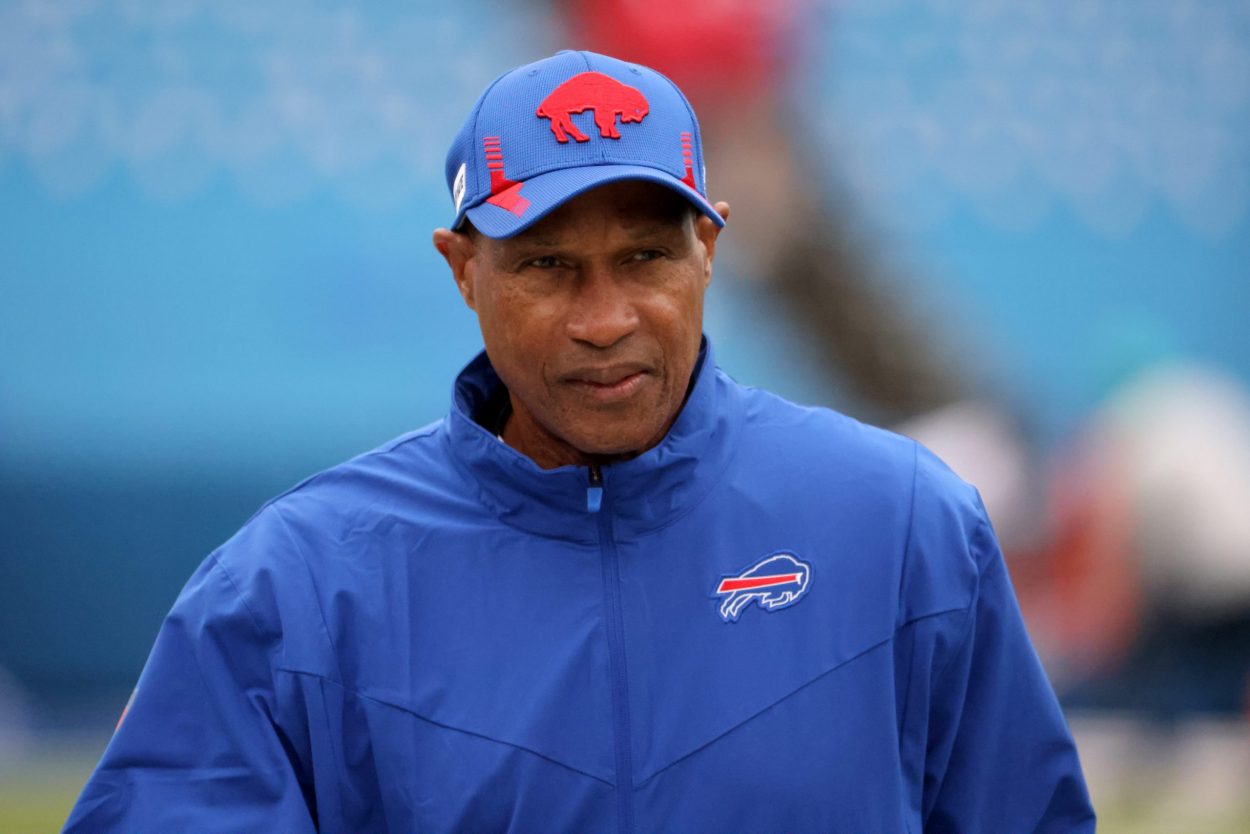 The New York Giants Have Decided the Road Back to Glory Goes Through Buffalo
The New York Giants hired a former Buffalo Bill as their GM, and might hire another to be their head coach.
They are two franchises that reside in the same region geographically but are in two completely different states of existence.
The Buffalo Bills took the field on Sunday night looking to advance to the AFC Championship Game for the second season in a row. The once-proud New York Giants are nowhere near the point of competing for anything other than a high NFL draft choice.
But the Giants seem to have found the Thruway to success. And their road to recovery is taking them through Buffalo.
Earlier this week, the Giants filled their open general manager vacancy and have their sights set on hiring a head coach after years of bad choices and instability. And it's beginning to look more and more likely that the GM-coach combo is about to turn Met Life Stadium into Highmark Stadium South.
Post-Gettleman, the Giants got their man from Buffalo to be the new general manager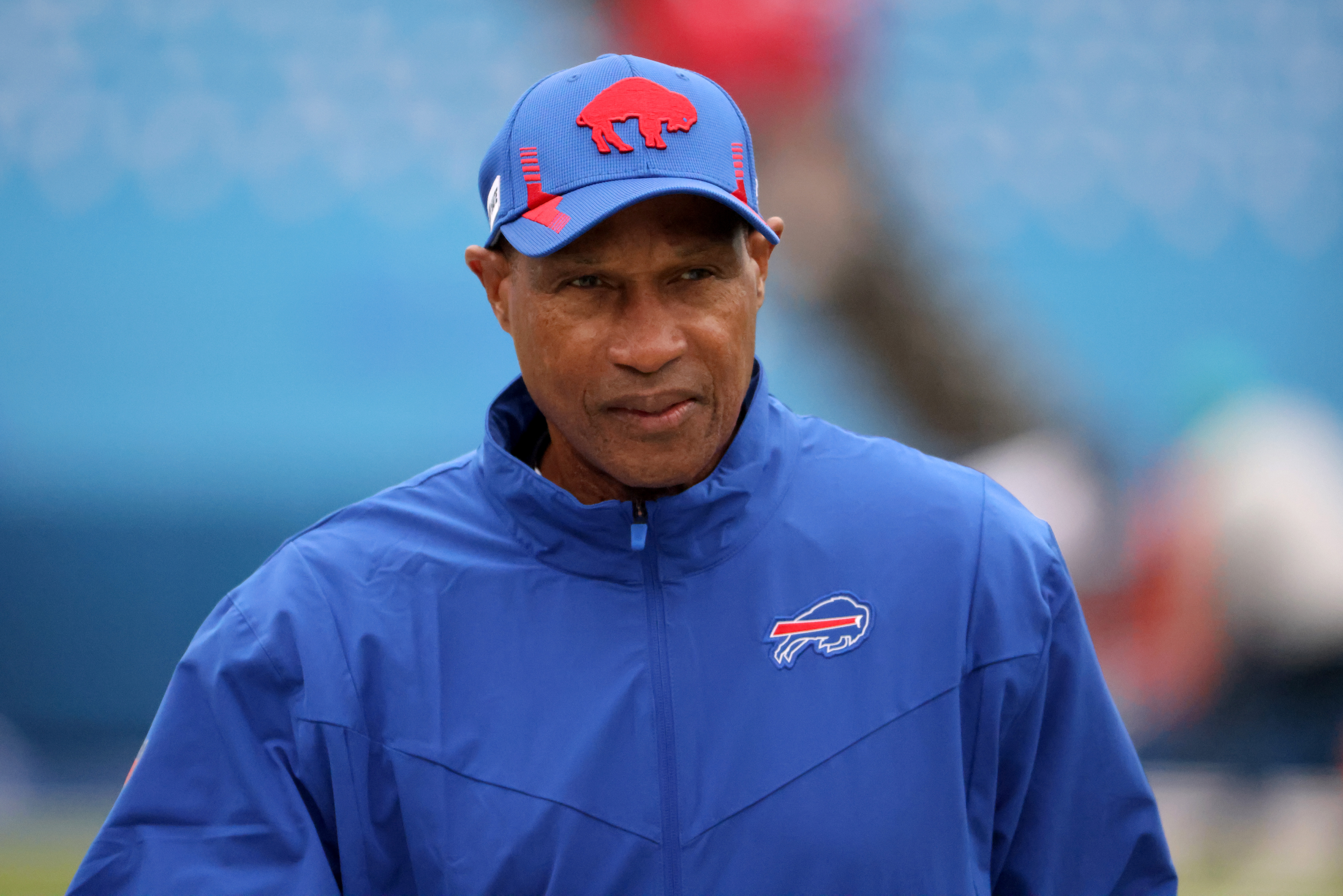 For 40 years, the Giants had a rich tradition of highly-successful general managers, notably because of their head-coaching hires. George Young brought the Giants Bill Parcells and the first two Super Bowl titles in franchise history, which came in 1986 and 1990.
Ernie Accorsi and Jim Fassell returned the Giants to the Super Bowl in 2000, and Accorsi hired Tom Coughlin, who won two more Super Bowls in 2007 and 2012. Accorsi stepped down before the 2007 season, but the team that upset the unbeaten New England Patriots in Super Bowl 42 was his, having made the trade to acquire Eli Manning in 2004.
Jerry Reese was the man in charge for both Super Bowl wins over the Patriots, and he gave way to Dave Gettleman, whose four-year tenure set the franchise back to the pre-Young days of the 1970s. The two coaches Gettleman hired, Pat Shurmur and Joe Judge, went 19-46. Gettleman retired, and Judge was fired after a 4-13 season in 2021.
Looking to return the Giants to their championship tradition, owners John Mara and Steve Tisch reached into the thriving Bills organization and hired Joe Schoen, Buffalo's 42-year-old assistant general manager, to become their new GM.
"Throughout our search, Joe impressed us with his ability to communicate a progressive and comprehensive vision for our team," Mara said in a statement. "His philosophy and collaborative approach to building a roster and coaching staff align with what we were looking for in a general manager."
Schoen made a coordinated effort this week to interview two familiar faces for head coach
Schoen wasted no time going through his Bills office directory to start finding a new head coach. Even with the Bills preparing to face the Kansas City Chiefs in Sunday's Divisional Round, Schoen was able to do Zoom-call interviews with both of the Bills' top coaches under Sean McDermott: offensive coordinator Brian Daboll and defensive coordinator Leslie Frazier.
Both Daboll and Frazier have had their names linked to several head-coaching openings since even before coaches began getting let go around the final week of the regular season.
Frazier has long been rumored to be a top candidate for the Chicago Bears job, having played for the Bears at cornerback on their Super Bowl-winning team in 1985. He formally interviewed on Friday, then did his interview with Schoen, Mara, and Tisch on Saturday. Daboll also interviewed with the Giants this week. He interviewed with the Bears on Monday, and both coordinators have interviewed for the opening with the Miami Dolphins.
According to their reported plan, the Giants have a 33% chance of a Bills GM-coach combo
It had been reported that the Giants had five main candidates in mind for the head coaching position.
Daboll and Frazier were the first two formal interviews, but the team is also expected to interview former Dolphins head coach Brian Flores, Dallas Cowboys defensive coordinator Dan Quinn, and the one in-house candidate, defensive coordinator Patrick Graham.
But the Giants have added a sixth man to their coaching wish list. Cincinnati Bengals defensive coordinator Lou Anarumo, who burnished his resume on Saturday as the Bengals intercepted Ryan Tannehill three times in a 19-16 upset win over the Tennessee Titans, was scheduled to interview with the Giants on Sunday.
Stats courtesy of Pro Football Reference