New York Giants Head Coach Joe Judge Expects the Best From a Ticked off Tom Brady: 'It Doesn't Matter if You're Playing Football, Checkers, or Whatever It Is, He's Trying to Win'
New York Giants head coach Joe Judge knows he's going to get the very best from Tom Brady and the Tampa Bay Buccaneers on Monday Night Football.
Off a bye week, the Giants are only 3-6 on the season, but they're coming off a win over the Las Vegas Raiders and have won two of their last three contests. Tampa, on the other hand, is 6-3, but the Buccaneers have lost two in a row.
Heading into the biggest game of New York's season, Judge knows he's going to get the best from a quarterback he knows all too well.
The New York Giants hired Joe Judge because of his time with the New England Patriots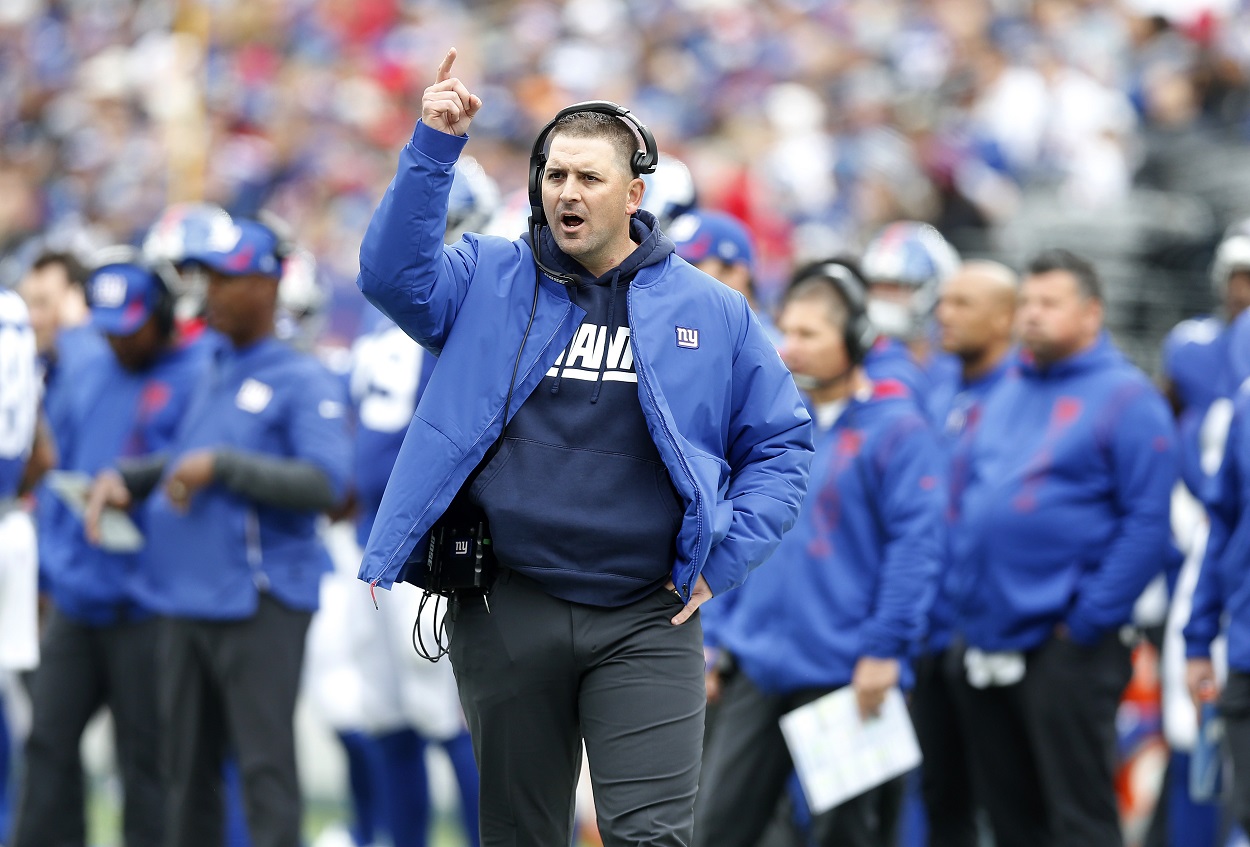 Judge coached special teams in New England from 2012 to 2019, and he essentially got the head coaching opportunity in New York because of what he was able to accomplish with the Patriots. He was a special teams assistant for three seasons before being promoted to special teams coordinator from 2015 to when the Giants hired him.
New York is a big-time city, and the Giants are one of the most well-respected franchises in the NFL. The Giants took a chance on Judge even though he had no previous head coaching experience. General manager Dave Gettleman mentioned his time in New England as a significant selling point upon his hiring.
"Joe has prepared for this moment and is ready for the challenge of leading our team," Gettleman said. "His beliefs and principles are all about the team. Because of his background with special teams working under Bill Belichick, he has had the experience of evaluating and managing the entire roster. Can't wait to work with him."
Judge knows a thing or two about Tom Brady
No, Judge didn't have any head coaching experience when New York came calling, but he did have Super Bowl rings. Three, to be exact.
He also got to watch Brady play football for the better part of a decade, and in 2019, he doubled as New England's wide receivers coach. That season, Julian Edelman caught 1,117 yards and six touchdowns from Brady. It was arguably the best year of Edelman's career, and Judge was his position coach.
There are few current head coaches in the NFL that have the type of experience with Brady that Judge does. With that said, it's not surprising that New York's head coach knows his team is in for a battle on Monday night.
As mentioned, the Buccaneers are on a two-game losing streak, and Brady doesn't appear to be all that happy about it. His media availability lasted less than two minutes after the loss to Washington, and he was snippy with reporters and clearly frustrated.
Judge seemed to agree when asked by Giants.com if Brady is as competitive and fiery as he's ever been after two-straight losses.
"Absolutely," he said. "I mean, Tom is extremely competitive. It doesn't matter if you're playing football, checkers, or whatever it is, he's trying to win."
The Giants have a significant challenge ahead of them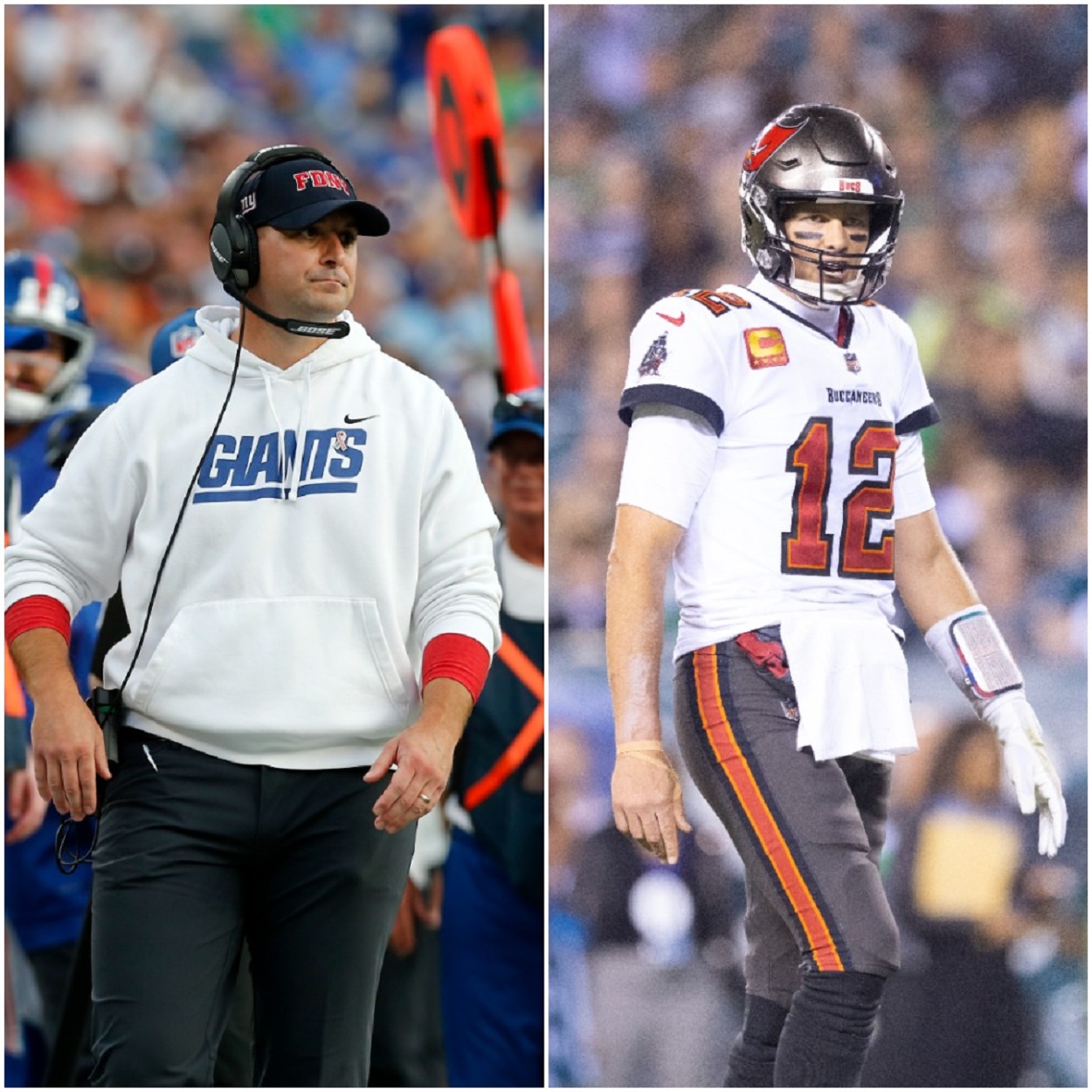 Judge paid his respects to his former quarterback, praising Brady's preparation as well as execution. Ultimately, he seems to know that his Giants are in for a test.
Monday night games always come with a lot of pressure. That pressure is amplified when you're facing Brady and the defending Super Bowl Champions. Throughout his career, Judge has often been on the side of the defending champions. He's had Brady in his corner and has benefited as a result.
The tables are now flipped. The two are now opponents. Heading into this contest, Judge knows that beating Brady, especially beating a ticked-off version of Brady, will be a massive test for his Giants.
The jerseys may have changed, but the GOAT remains the same.
"It's going to be a big challenge for us going down there. They play well at home, they play well everywhere. I don't really think it matters if it's home or away," Judge said. "These guys are very talented and very well coached. Look, Tom has won a lot of games in every stadium in the league."
Brady will be looking to add one more win to his scorecard this Monday night in Tampa. Somehow, someway, Judge will have to find a way to turn his old quarterback's frustration against him.
That will be easier said than done.
Stats courtesy of ESPN and Pro Football Reference.