5 New York Giants Players Who Need to Step Up in 2021
The New York Giants have not made the playoffs since 2015. They were close to winning the lackluster NFC East in 2020 but fell short. Head coach Joe Judge has been making headlines in the offseason, so how the team looks in 2021 will be an intriguing storyline to watch.
Here are five players who need to step up for the New York Giants in 2021.
1. Quarterback Daniel Jones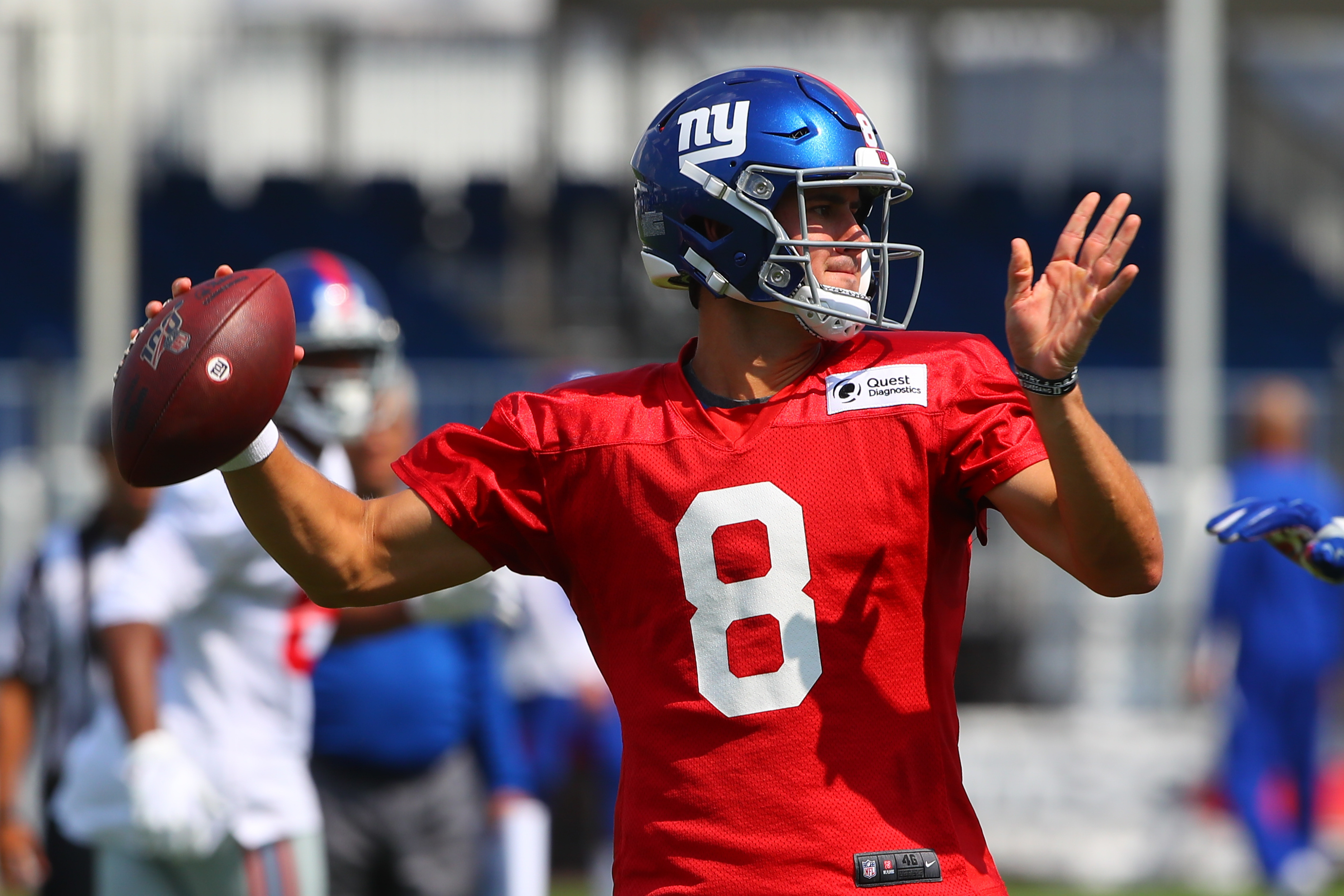 Daniel Jones is entering his third NFL season. The Giants drafted him with the No. 6 overall pick in the 2019 NFL Draft out of Duke University. The pick was considered a reach by general manager Dave Gettleman.
Jones has done nothing to prove he's the answer at quarterback after two seasons under center. He's thrown for 5,970 yards and 35 touchdowns in his two seasons. He's also thrown 22 interceptions.
He needs to do a better job of taking care of the football. He's combined for 29 fumbles in two seasons, mainly due to Jones taking too many sacks. That will need to change in 2021.
Saquon Barkley is returning from injury. New York added several weapons to the offense, most notably former Lions wide receiver Kenny Golladay. The offense needs to take a step forward in 2021.
Giants fans are in win now mode, and don't care to wait on Danny Dimes any longer.
2. Wide receiver Kadarius Toney
The Giants drafted Kadarius Toney with the No. 20 overall pick in the 2021 NFL Draft out of the University of Florida.
Toney adds a new dimension to this offense. There's not another pass-catcher on this roster with similar skills. He operates primarily out of the slot and excels in run after catch opportunities. He displayed explosive game-breaking ability in college.
The Mobile, Alabama native is not off to a good start, however. Toney did not participate in team OTA's and tested positive for coronavirus (COVID-19) a week before training camp. He's spent limited time in on-field drills and has missed multiple practices.
Per ESPN, Joe Judge advised Toney has been dealing with an undisclosed injury he aggravated in practice. The injury caused the wideout to miss the first two preseason games.
He's a rookie, but with the first-round tag comes big expectations. He'll need to get on the field first.
3. Guard Will Hernandez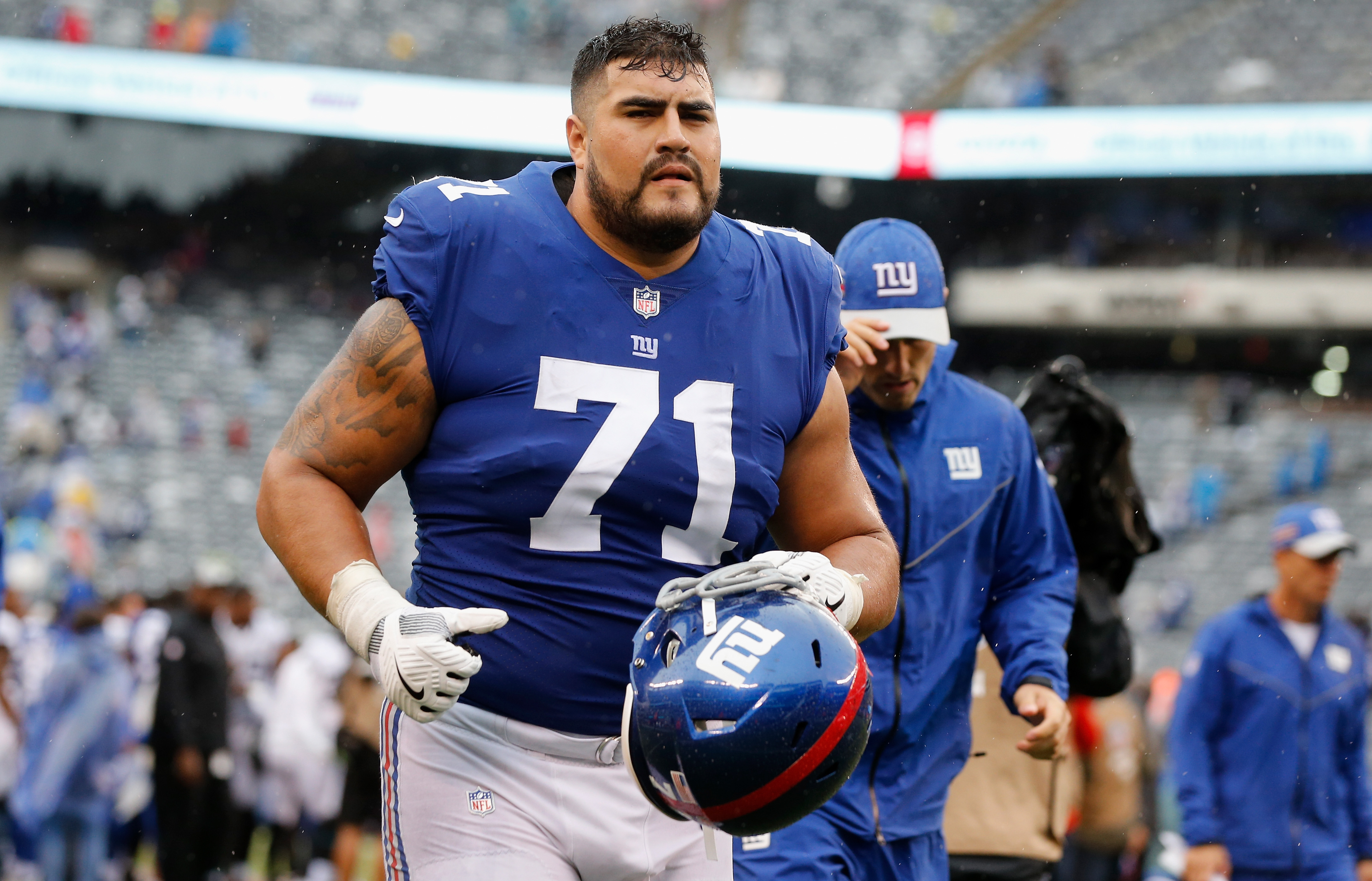 Offseason line woes have been a focus for the Giants over the past few seasons. The team drafted Georgia's Andrew Thomas in 2020, and he started 15 games for them.
Will Hernandez was a second-round pick by New York and has started in 39 games in three seasons with the G-Men. He played left guard in 2020 before coming down with coronavirus. Rookie Shane Lemieux subsequently replaced him. After recovering, he still struggled to make his way back on the field.
The 25-year-old has transitioned over to right guard for the 2021 season and is looking to rebound in a major way. ESPN listed him as a bounce-back candidate in 2021, noting Hernandez "dropped 20 pounds this offseason and changed his offseason workout routine."
With Barkley returning to the field and Danny Dimes still a work in progress, the offensive line play will be pivotal to the Giants' success in 2021. The Giants expect Hernandez to play a prominent role.
4. Cornerback Adoree' Jackson
Adoree' Jackson was the biggest free agent splash made by the Giants in the offseason. After spending his first four seasons with the Tennessee Titans, he joins a defense that overachieved in 2020.
Jackson's 2020 campaign was cut short after three games, following a season-ending knee injury. He's looking to bounce back in 2021 and bolster a secondary unit that features Logan Ryan, James Bradberry, and Jabrill Peppers.
The USC product is a speedster, which allows him to keep up with receivers downfield. He also had good ball skills and is capable of making big plays.
According to Pro Football Talk, the cornerback was taken off the field on a cart in practice. As long as the injury is not severe, Jackson will be relied on to be a significant part of this defense.
5. Linebacker Lorenzo Carter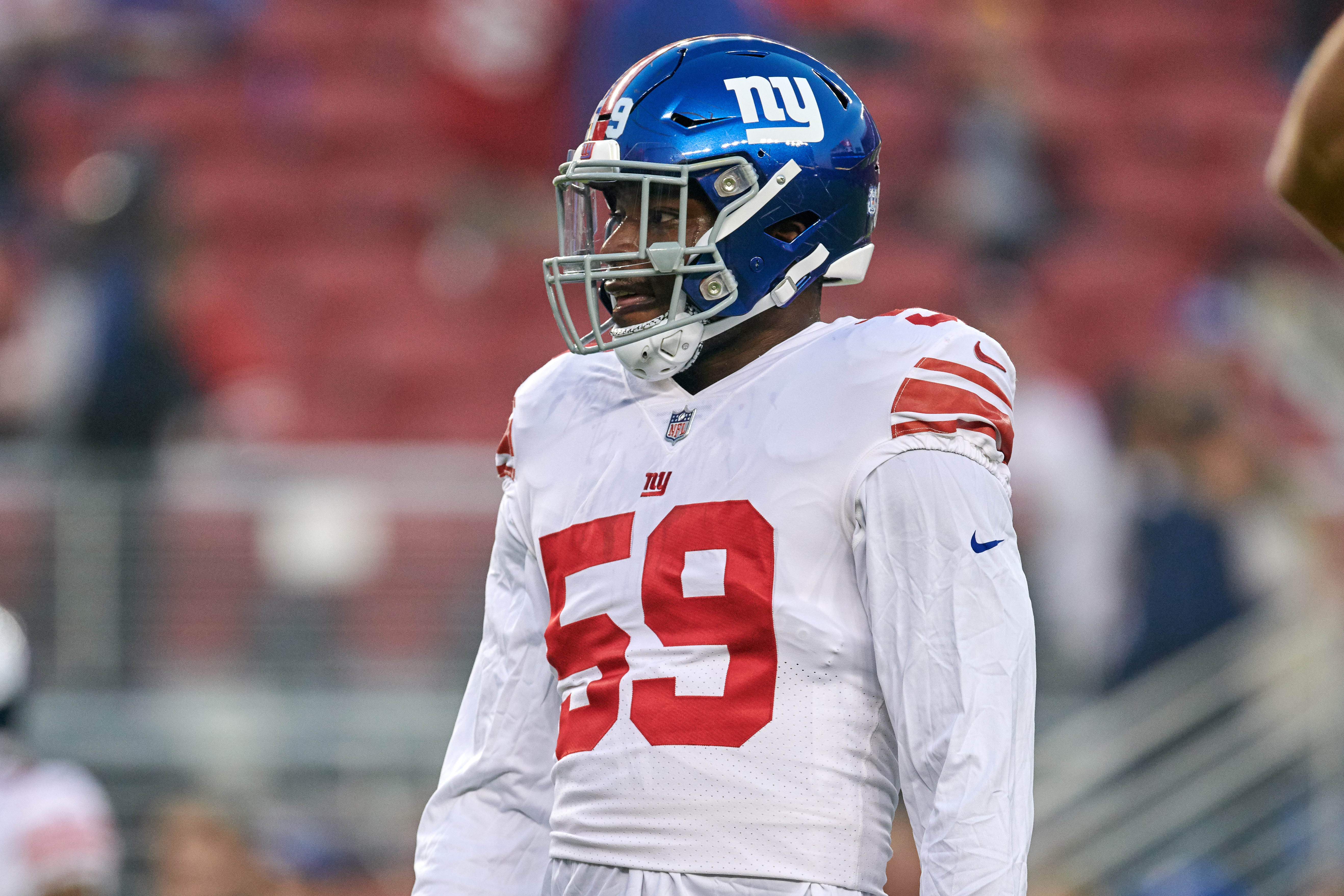 Lorenzo Carter is another player returning from injury. He ruptured his Achilles tendon in Week 5 of the 2021 season. That's not the easiest injury to come back from, but he's back on the field and appears to be healthy.
The outside linebacker starred at Georgia before the Giants drafted him in 2018. He figures to reclaim his starting spot opposite rookie Azeez Ojulari.
According to reports, Carter has enjoyed a fantastic camp. If his play translates to the regular season, the Giants defense has the potential to improve yet again in 2021.
The NFC East is wide open, and the New York Giants have a good chance to contend for the division title again in 2021.
All stats courtesy of Pro Football Reference