The New York Knicks Strike out Miserably in NBA Free Agency Once Again
The New York Knicks had a real opportunity at the start of NBA free agency.
Tom Thibodeau's team was coming off a storybook 2020-21 season that energized the fan base and provided hope for the organization's future. The Knicks had a chance to build on that momentum by making impact moves in free agency while also maintaining maximum cap space for the coming years.
However, Knicks president of basketball operations Leon Rose failed in both respects.
A rundown of the New York Knicks' signings so far
Rose and the Knicks were not afraid to use their cap space to keep last season's playoff roster mostly intact. New York re-signed all of Derrick Rose, Alec Burks, and Nerlens Noel.
The Knicks acquired D-Rose from the Detroit Pistons last season and will pay him $43 million over the course of three years. Burks ($30 million) and Noel ($32 million) also received three-year deals.
However, the biggest move came when the Knicks agreed to terms with French swingman Evan Fournier. New York signed Fournier to a four-year deal worth close to $78 million, essentially making him the team's headline signing of the offseason.
The moves aren't awful, purely from a basketball standpoint. Rose gave the Knicks scoring and playmaking, especially during the playoffs. Burks was one of the team's better shooters, and Fournier should add quite a bit in that department as well as being a secondary ball-handler. Noel is a tremendous interior defender and decent rim-runner.
However, the Knicks have tied themselves to a good amount of money for three guys who aren't exactly game-changing players. This is a confusing strategy for a team that should want to stay relatively young as it builds.
Why did Leon Rose give out four deals of three-plus years?
It was probably reasonable for Knicks fans to wonder whether the team would make a few short-term signings and try to roll over max cap space to next summer, when the likes of Bradley Beal and Zach LaVine can be free agents.
Rose did not take that approach. He chose to be aggressive in signing multiple players rather than spending big on one or two guys and filling out the rest of the roster with low-cost signings.
Part of this has to do with market demands. Lots of guys received multi-year deals. Even Zach Collins, who has barely played in the past couple of seasons, got three years from the San Antonio Spurs.
Still, Rose should have tried to nab a couple of upper-tier guys (perhaps DeMar DeRozan and Norman Powell?) with big offers. Or, he should have embraced the continuity trend without spending so much on someone like Fournier, who is a good player but doesn't really move the needle for the Knicks in the Eastern Conference.
The Knicks look to have the roster to make another playoff run in 2021-22. However, the deals they made in NBA free agency also make it feel as though they are caught between a rock and a hard place as it relates to their capacity to compete for a championship.
What do the Knicks do now?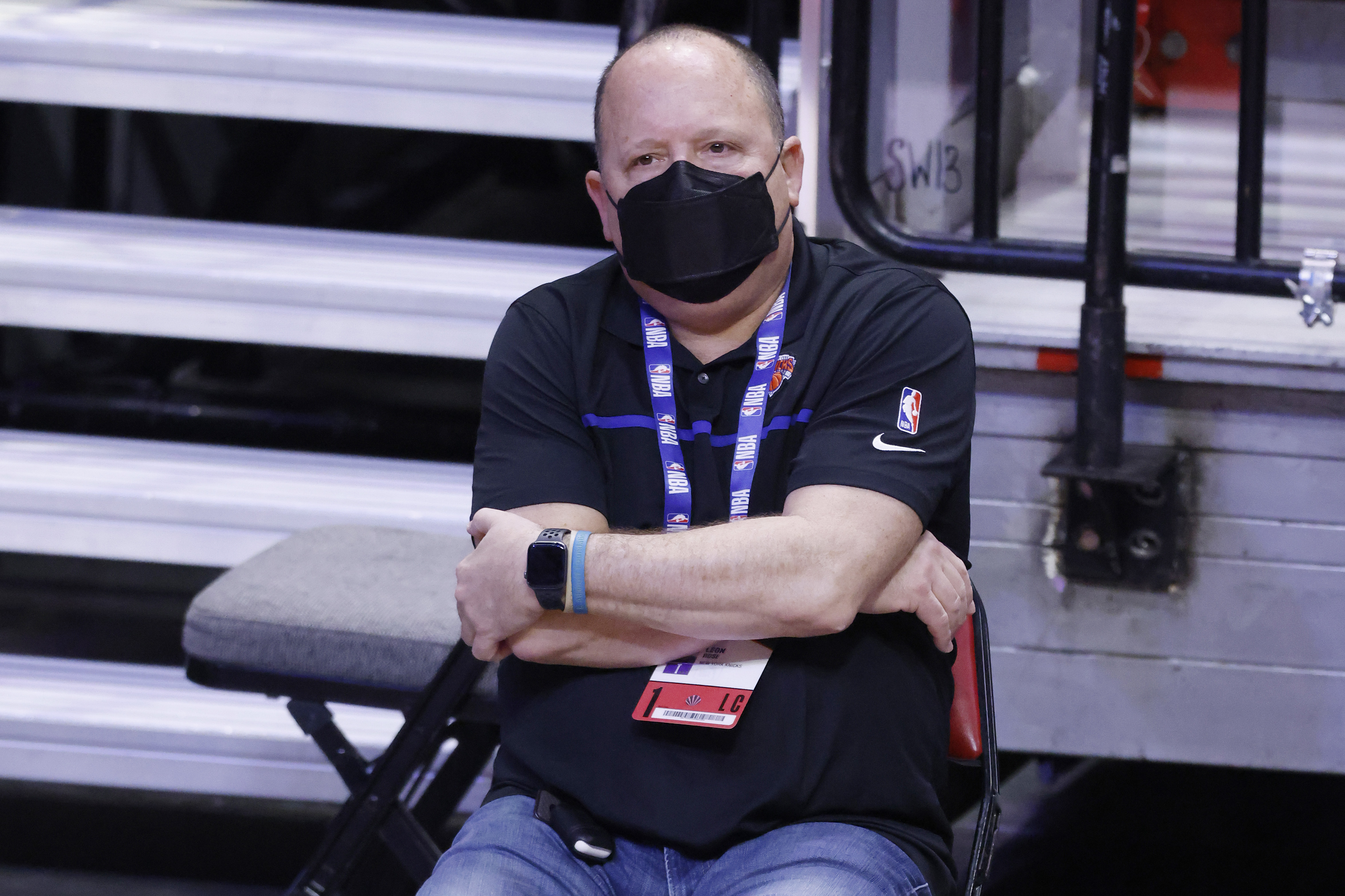 Perhaps Rose made these deals with the hopes he can trade multiple contracts to acquire a star.
While Beal would be a headline attraction in free agency, he might be motivated to stay in Washington after the Wizards offloaded Russell Westbrook and signed Spencer Dinwiddie while preserving future cap space. Adrian Wojnarowski of ESPN noted the Wizards made the Westbrook deal with Beal's future closely in mind.
LaVine might sign an extension with the Chicago Bulls after seeing how active his team was in upgrading the roster. There is no guarantee either will be available for the Knicks next summer.
Rose might feel the Knicks can use these contracts to pull off a blockbuster deal, should the opportunity present itself. Damian Lillard might be a top trade target for New York if he wants out of Portland. But how much trade value will some of these guys really have down the line?
For example, is Derrick Rose going to generate that much interest given he is entering his age-33 season and has a long history of injuries? Alec Burks just turned 30; how valuable will he be? Noel, 27, is younger but most of his value is on the defensive end of the floor.
Rose might have felt pressured to give these guys multi-year contracts, but the Knicks look to have whiffed both in trying to significantly upgrade the roster while also attempting to position themselves for the future.