The New York Knicks, Zion Williamson's Pelicans, and the San Antonio Spurs Highlight The 2021 NBA Draft's Best Second-Round Picks
Teams can uncover buried gems in the second round of NBA drafts. Major contributors and future Hall of Famers have been historically underrated and plucked out of relative obscurity when the dust has settled on the first round. Khris Middleton, Draymond Green, and Manu Ginobili were all second-round selections.
Chances are we'll be talking about one or more of those diamonds in the rough who went overlooked by teams. Here are four from the 2021 class:
Zion Williamson gets a new teammate in Baylor's Jared Butler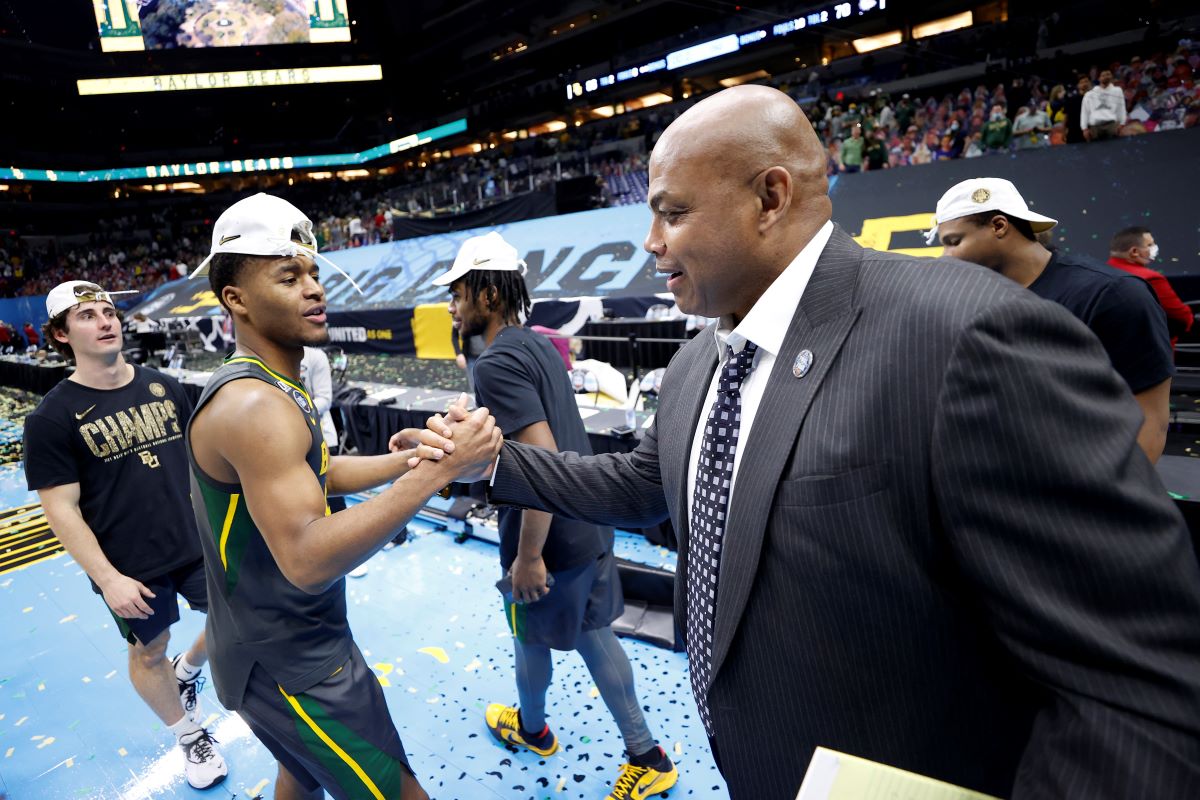 Butler was expected to be a lottery pick, but he was flagged by the NBA's doctors for a heart condition. He wasn't allowed to work out for teams until about two weeks before the draft when he was eventually cleared.
But Butler's resume speaks for itself. He was named the Final Four's Most Outstanding Player last year, leading Baylor to a National Championship as a 20-year-old. The 6-foot-2 guard averaged 16 points per game on 41.6% shooting from three. He also has good enough handles and vision to be a playmaker out of the pick-and-roll.
His destiny seems to be as an offensive spark off the bench, which is highly valued among NBA organizations. That archetype is a steal in the second round. Williamson should be in love with Butler's shooting and playmaking from day one.
The New York Knicks found a Tom Thibodeau favorite in West Virginia's Miles McBride
The Knicks traded out of their first three selections of the 2021 draft before trading back into No. 36 and taking Miles McBride. McBride is a point guard from West Virginia best known for his defense, hustle, and grit. In other words, the traits that make Knicks Head Coach Tom Thibodeau drool.
McBride averaged 15.9 points and shot better than 41 percent from three last season with the Mountaineers, but he's not going to hunt his own shots. He's perfectly content being an unselfish playmaker and an obnoxious pest on defense. Which might be sorely needed heading into next year.
The San Antonio Spurs responded from a first-round shocker by grabbing Iowa's Joe Wieskamp in the second
San Antonio sent the NBA draft world into a frenzy with its selection of Alabama freshman Josh Primo at No. 12. They brought in what should be a solid contributor in the second round, though, in the form of Joe Wieskamp. Wieskamp was a good player in college at Iowa. Known as a shooter, Wieskamp shot 46% from deep last season for the Hawkeyes.
But then he blew up at the NBA combine. According to 247Sports, Wieskamp had a 42-inch max vertical, which ended up the second-highest at the combine. Wieskamp is also 6-foot-7 and has a 6-11 wingspan, which means he could end up being more than just a shooter. Although, he was also 8 of 13 from three and scored 34 points in two games at the combine, so he showed he can score plenty as well.
The Oklahoma City Thunder trade up to No. 32 for Villanova's Jeremiah Robinson-Earl
Another draft, another possible sleeper from Villanova. The Wildcats have been churning out NBA role players in bunches the past few seasons. Josh Hart, Donte DiVincenzo, Jalen Brunson, Eric Paschall, Mikal Bridges, and Saddiq Bey have all been picked since 2016, according to RealGM. All six have been either starters or rotation players since they entered the league and Robinson-Earl is looking to be the latest.
Robinson-Earl was the co-Big East Player of the Year last season as a sophomore and has a Draymond-Green-type feel to his game. He's smart, versatile, plays with toughness, and at 6-9, 230 lbs., can guard multiple positions. Like Green, Robinson-Earl's biggest knock coming out of college was his shooting.
There's a reason players fall to the second round. There are visible flaws in their games; they're older, or they lack top-end physical traits. But players like Butler, McBride, Wieskamp, and Robinson-Earl all bring a specific set of skills to the NBA, which is why they were taken. All four have a chance to carve out solid careers despite being overlooked in the 2021 draft.
All stats courtesy of Basketball-Reference or ESPN.