New York Yankees: Is Daniel Murphy or Ben Zobrist a Better Fit?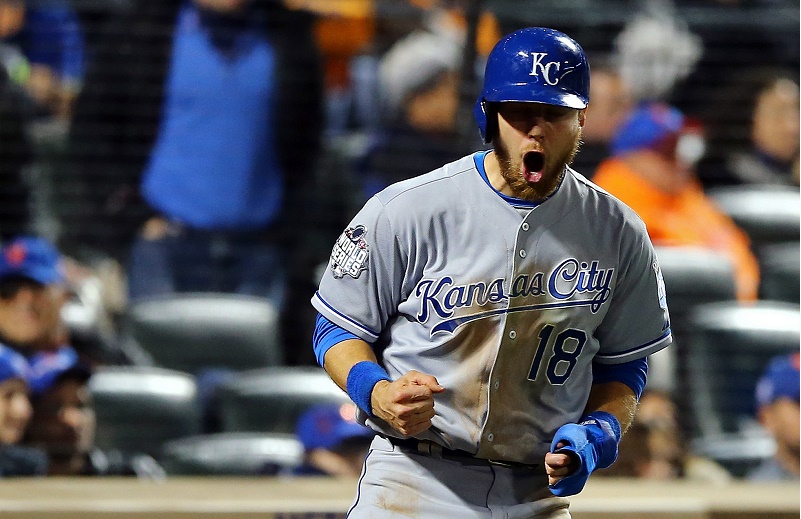 In the 2015 World Series, we got a look at two second basemen in their about to hit free agency. Daniel Murphy, whose torrid playoffs for the Mets hit a speedbump in the Fall Classic, is unlikely to return to Flushing. Ben Zobrist, the late-season addition who helped the Royals win the title, is even less likely to return to Kansas City. Since the New York Yankees have Rob Refsnyder, Jose Pirela, and Dustin Ackley as their current 2B options, the job is up for grabs.
Here's a look at how Murphy and Zobrist could fit into the Yankees' plans.
Ben Zobrist
Zobrist is an exceptionally versatile player who can cover second base, shortstop, and the outfield capably. He's also a switch-hitter who is not fazed by high-pressure situations. Across 10 years and seven full seasons, Zobrist has hit .265 with a .355 OBP and .786 OPS. If you wonder why he fit so well with the Royals machine, just check out his career walks (604) versus strikeouts (757). He makes contact, and in 2015 it marked the first years he walked more than he struck out, a rare feat these days.
Most importantly for a Yankees team starved for right-handed bats, Zobrist has a career .290 average against left-handers. His slugging (.455) and OBP (.368) also rise when facing southpaws. Since he can play so many different positions, Zobrist would provide insurance for late-inning substitutions and injuries alike. He doesn't have a great deal of power but is never overmatched at the plate. He had a 1.9 WAR and 14 HR in 2015.
Watching Zobrist's clutch play for Kansas City in the playoffs is enough for many fans to give him the approval, but he will turn 35 in May and could command over $10 million per year for three-to-four years when he signs as a free agent. For a Yankees team looking to get younger, Zobrist seems like a return to the front office's failed business model of overpaying aging players. Signs point to GM Brian Cashman and his team avoiding these situations.
Nonetheless, he would be a stabilizing force at a position that has been a black hole for the Yankees since Robinson Cano departed for Seattle.
Daniel Murphy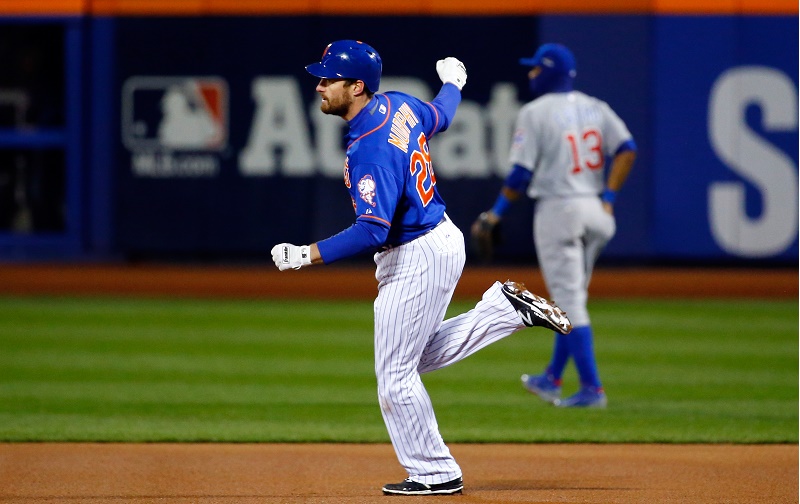 On the losing end of the World Series was Murphy, whose record home-run streak in the playoffs will linger in the minds of fans for decades. To put it in perspective, the seven home runs he hit in 14 postseason games were half the number he hit (14, a career high) in 130 regular season games. Murphy is a career .288 hitter who was slightly off his pace (.281) in 2015. His career .331 OBP and .755 OPS are unremarkable.
In the World Series, we got a look at the weaknesses of Murph', namely his play in the field. His booted ball in the top of the eighth inning of Game Four allowed Kansas City to tie the score and changed the win probability by 32%, making it the biggest play in the game. Murphy will turn 31 in time for the 2016 season, so teams like the Yankees cannot expect his range or hands to improve in the coming years.
As anyone watching the World Series knows, he's a tough out who struck out (38 SO) barely more than he walked (31 BB). On that front, the Yankees could use his contact-heavy style of hitting in the lineup. Yet Murphy would add yet another lefty to a lineup that needs right-handed pop. He's also not good at getting on base and may add another question mark to the infield defense. All told, he notched a 1.4 WAR for the Mets in 2015.
The Yankees could certainly afford Murphy, even with his playoff bump. However, adding another player in his 30s to team flush with aging veterans does not seem like a wise move. Cashman and his team would seem to have nothing to lose by seeing what Pirela, Refsnyder, and Ackley could give the club in 2016.
Stats courtesy of Baseball Reference.
Follow Eric on Twitter @EricSchaalNY