NFL: 1 Stat Comparing Troy Aikman to Patrick Mahomes has HOFer Baffled
Building off his stellar 2018 campaign that earned him MVP honors, Kansas City Chiefs star quarterback Patrick Mahomes has continued to torch the league through the first three weeks of the season behind a historic start. But one statistical comparison to Hall of Famer Troy Aikman has drawn some ire from the former Dallas Cowboys great.
Patrick Mahomes' blazing start to 2019 season
It has been nothing short of an impressive start out of the gate to the 2019 campaign for Mahomes lighting up opposing defenses with his arm. He has been producing at a historic pace as he notched 1,195 passing yards on 71.9% completion percentage along with 10 touchdowns to zero interceptions and a 134.9 passer rating.
Mahomes is currently on pace to record what would be an NFL record 6,373 passing yards with 53 touchdowns. He has thrown for at least 370 yards and three touchdowns while holding a passer rating above 130 in each of the first three games that has given plenty of reasons to believe he will continue to improve in 2019.
He also became the first player in NFL history to have 6,576 passing yards, 60 passing touchdowns, and a 115.3 passer rating over his first 20 career games. There simply doesn't appear to be anything that would slow him down as he's well on the fast track to earning a second straight MVP award.
Troy Aikman brushes back on Patrick Mahomes
The historic start to Mahomes' career has put him in some elite company along the way that has indubitably drawn comparisons to many of the greats that have played the game before him.
His stellar outing in the 33-28 win over the Baltimore Ravens in Week 3 action saw him reach 60 career touchdown passes that surpassed Hall of Famer Dan Marino as the fastest to reach that mark. In light of that, The Athletic Kansas City Twitter account put out a tweet that compared his insane pace to that of Aikman, to which the 52-year-old quickly quipped with a strong response back to the stats.
Mahomes may have the statistical edge over Aikman in terms of his touchdown pass pace, but the Hall of Famer has three Super Bowl wins to his resume. At the same time, it's also fair to assess that it may have just been a witty response back to counter that statistic.
Aikman may not have been the same style of quarterback to lead the offense with his arm tallying 165 career regular-season touchdowns, but he reached the playoffs eight times, holding an 11-4 record with 23 touchdowns and most importantly won all three Super Bowls that he played in. He can certainly hold his head high behind stepping up when it mattered most in the playoffs
Troy Aikman has no disdain towards Patrick Mahomes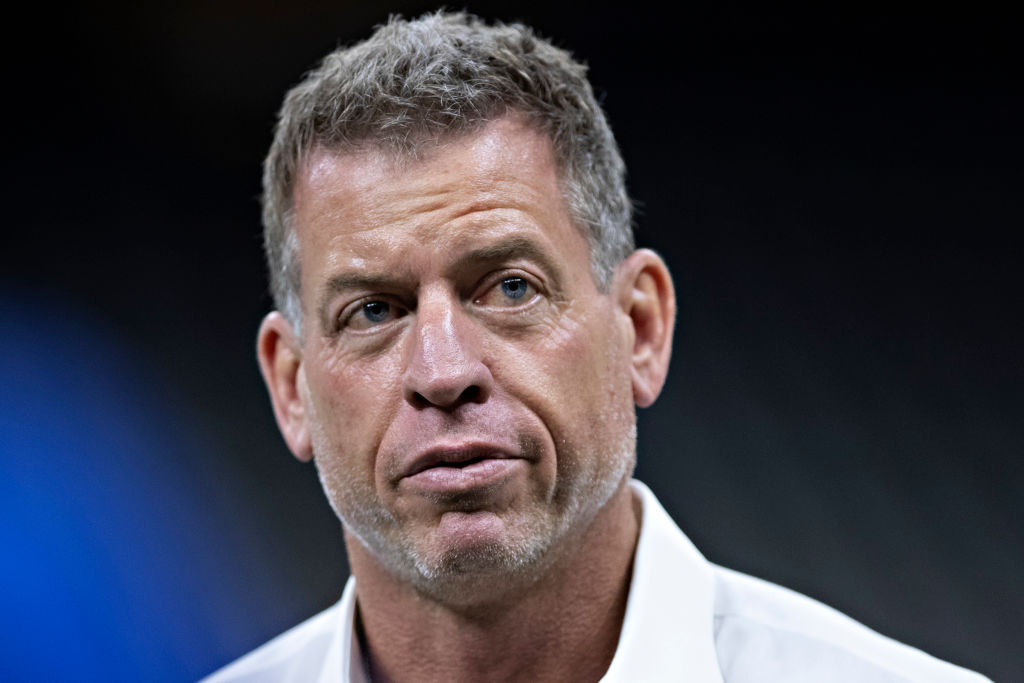 This may be a bit of a pushback stance from Aikman, but there is no disdain towards Mahomes by any means. He has often stated that the reigning league MVP is one of his favorite quarterbacks to watch.
Aikman is simply giving everyone a simple reminder that he has won three Super Bowls, which is currently third all-time, trailing only Tom Brady (six), Joe Montana (four) and Terry Bradshaw (four) for the most wins on that stage for a quarterback. On top of that, he has the prestigious honor of being inducted into the Pro Football Hall of Fame.
There will likely be more clarity reached on this matter at some point just to clear the air about any misconception concerning his comments. Ultimately, Aikman just wants more respect on his name.