NFL: 10 Must-Watch Games in 2016
The Pro Football Hall of Fame game means one thing: Football is right around the corner. And now that we've had time to digest the league's slate of 256 regular-season contests, we've selected 10 games that every football fan should mark on their calendars. Here's what we came up with.
Carolina Panthers vs. Denver Broncos – Week 1
Date: Thursday, September 8, 2016
Location: Sports Authority Field at Mile High in Denver
This Thursday night matchup is not only a rematch of Super Bowl 50, but it will also serve as the opening game of the 2016 regular season. As the reigning world champions, the Broncos earned the right to host this game, but the team will do so with a new starting quarterback.
That said, all eyes will be on the matchup between the Panthers' offense, led by 2015 NFL MVP Cam Newton, and the Broncos' defense, led by Super Bowl 50 MVP Von Miller. In case you missed it, Miller and his defensive teammates haven't been shy about taking social media shots at Newton all offseason.
New England Patriots vs. Arizona Cardinals – Week 1
Date: Sunday, September 11, 2016
Location: University of Phoenix Stadium in Glendale, Ariz.
This matchup could ultimately prove to be a preview of Super Bowl LI. The Patriots are the odds-on favorites to win the 2016 AFC Championship, and the Cardinals are widely considered to be one of the top contenders in the NFC. Both teams are deep and talented on both sides of the ball, and will look to get their seasons started off on the right foot.
Cincinnati Bengals vs. New York Jets – Week 1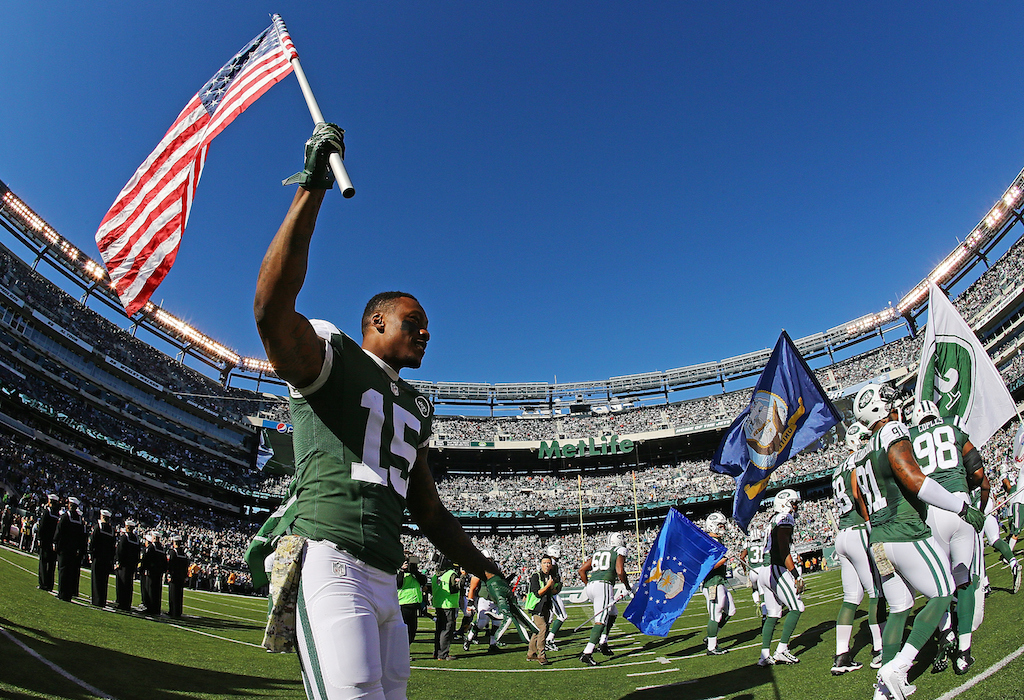 Date: Sunday, September 11, 2016
Location: MetLife Stadium in East Rutherford, N.J.
This game is significant to us mainly because it will occur in New York/New Jersey on the 15th Anniversary of the 9/11 terrorist attacks. On the field, this matchup looks like it will be a slugfest between two playoff-caliber teams that are both particularly strong on the defensive side of the ball.
Seattle Seahawks vs. Los Angeles Rams – Week 2
Date: Sunday, September 18, 2016
Location: Los Angeles Memorial Coliseum in Los Angeles
This game is significant because it will be the first regular-season game played in Los Angeles since December 1994. On top of that, it doesn't hurt that the Rams and Seahawks have a budding rivalry that has developed over the last two seasons.
Green Bay Packers vs. Minnesota Vikings – Week 2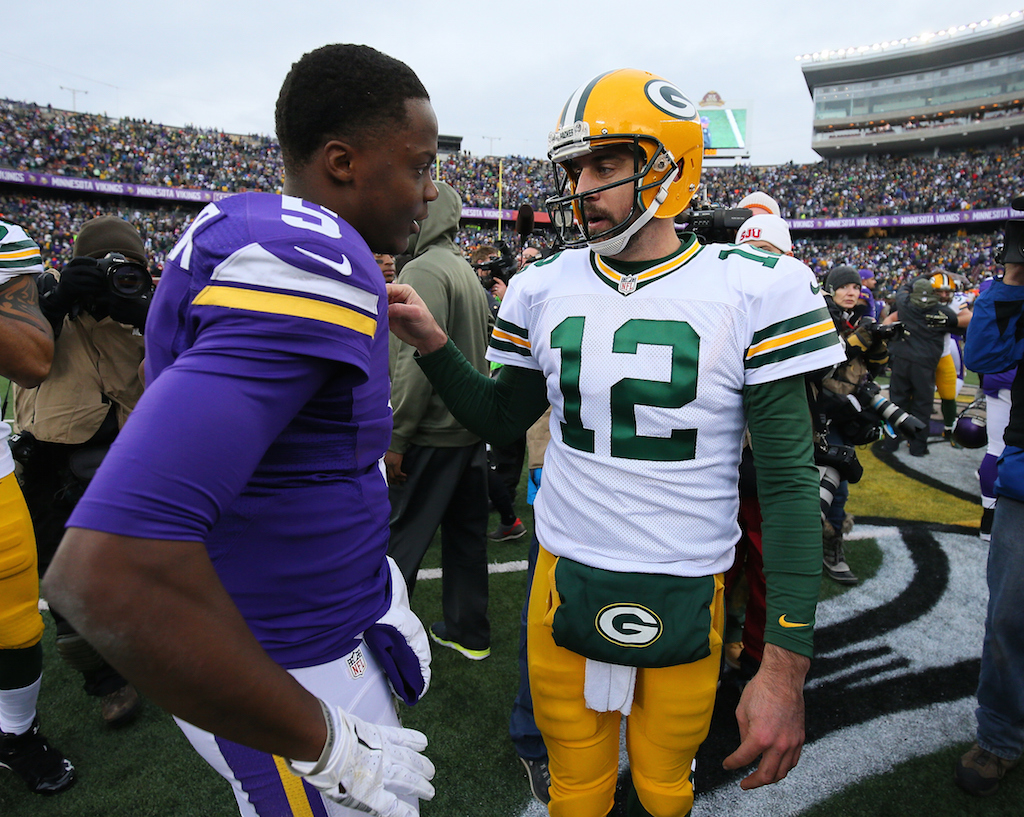 Date: Sunday, September 18, 2016
Location: U.S. Bank Stadium in Minneapolis, Minnesota
Not only is this a matchup between the two best teams in the NFC North, which happen to also have one of the longest-standing rivalries in the league, but it is also the first game that will ever be played at U.S. Bank Stadium. This game is absolutely a must-watch for all diehard NFL fans.
Houston Texans vs. Denver Broncos – Week 7
Date: Monday, October 24, 2016
Location: Sports Authority Field at Mile High in Denver
The major storyline surrounding this game won't be the matchup between two of the league's best defenses, led by arguably the two best defensive players in the game in Denver outside linebacker Von Miller and Houston defensive end J.J. Watt.
Rather, all of the talk leading up to this game will be about Texans' quarterback Brock Osweiler making his first return to the Mile High City after he chose to leave the the Broncos high and dry by surprisingly signing with Houston during free agency this offseason. As if this weren't interesting enough, the Broncos have made it clear that they are out to get their former teammate.
Seattle Seahawks vs. New England Patriots – Week 10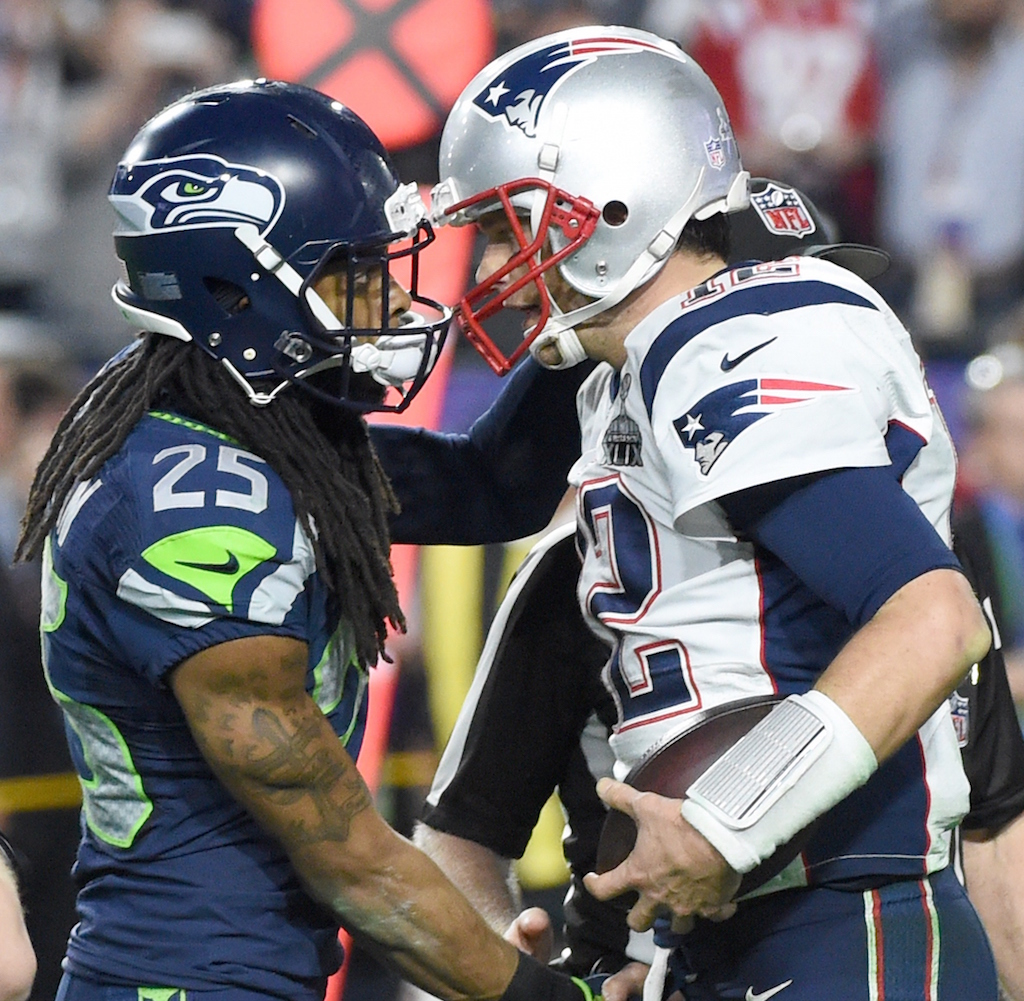 Date: Sunday, November 13, 2016
Location: Gillette Stadium in Foxborough, Mass.
As of now, the oddsmakers in Las Vegas have the Patriots and the Seahawks as the top two contenders in the league to win Super Bowl LI. Also, let's not forget that this will be a rematch of the epic battle between these two teams in Super Bowl XLIX and could very well end up being a preview of Super Bowl LI.
Pittsburgh Steelers vs. Cincinnati Bengals – Week 15
Date: Sunday, December 18, 2016
Location: Paul Brown Stadium in Cincinnati, Ohio
These two teams flat-out hate each other. This meeting will be their second of the season and will be particularly intriguing due to the fact that Bengals' linebacker Vontaze Burfict — who has made voicing his distaste for the Steelers (particularly running back DeAngelo Williams) one of his main hobbies this offseason — will be back in action following his four-game suspension to start the season. Get your popcorn ready, NFL fans.
New Orleans Saints vs. Atlanta Falcons – Week 17
Date: Sunday, January 1, 2017
Location: Georgia Dome in Atlanta
This game made the list for two reasons. One, the Saints and Falcons could very well be playing for a playoff spot. And two, assuming the Falcons don't end up with a home game in the NFC Playoffs, this will be the last game they play at the Georgia Dome before moving into their shiny new home, Mercedes-Benz Stadium, in 2017.
Dallas Cowboys vs. Philadelphia Eagles – Week 17
Date: Sunday, January 1, 2017
Location: Lincoln Financial Field in Philadelphia
You can expect to see fireworks in one form or another any time these bitter NFC East rivals meet. And with as wide open as their division is this year, this matchup could ultimately end up having playoff implications of some sort. Even if this game doesn't have any postseason bearings, this rivalry has a way of bringing out the best in both teams any time they meet.
Statistics courtesy of ESPN.com and Pro-Football-Reference.com.