NFL: 10 of the Biggest Pro Bowl Snubs in 2015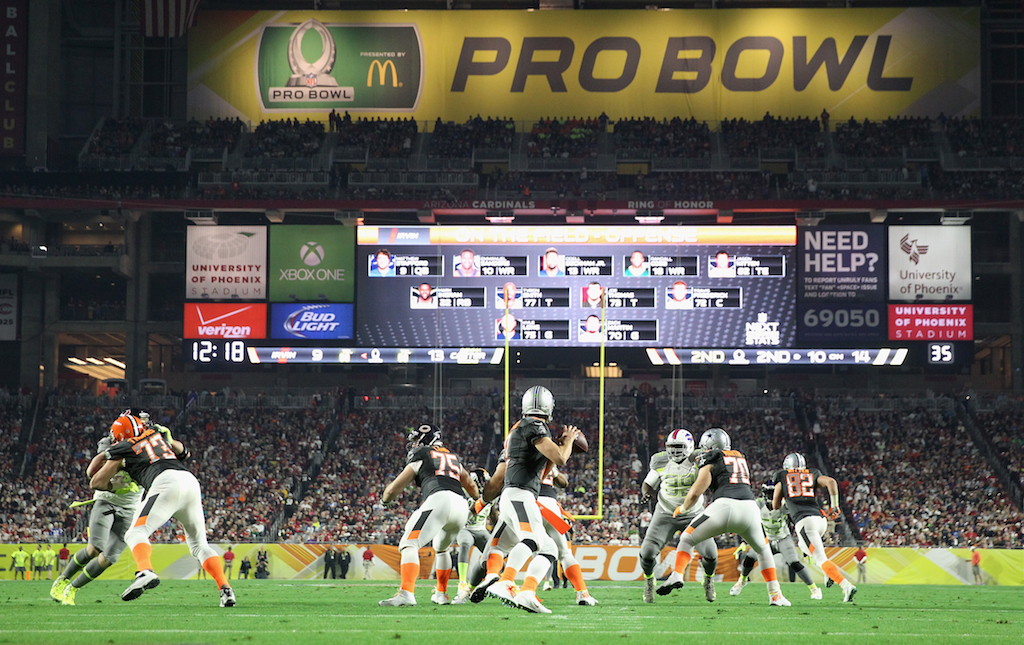 As the end of the 2015 regular season approaches in the National Football League, we will start to see players being recognized for their excellence on the field in the form of individual awards. On Tuesday, the league revealed which players were selected to play in the 2016 Pro Bowl in Hawaii one week before Super Bowl 50.
As usual, this year's voting process — mainly the fan vote — proved to be a popularity contest as opposed to a true indicator of which players had the best individual seasons, which is why we place far more weight on All-Pro selections here at The Cheat Sheet. With that being said, here is a look at 10 of the biggest snubs in this year's Pro Bowl voting.
Note: Player grades and position rankings courtesy of Pro Football Focus (PFF).
1. Allen Robinson, wide receiver, Jacksonville Jaguars
PFF Grade: 17.5
PFF Position Ranking: 7
Statistics: 69 receptions, 1,141 yards, 13 touchdowns
If there was an award for NFL breakout player of the year, Robinson would be one of the top candidates to take home the honor. He currently leads the league in touchdown receptions and receptions of 20-plus yards, and is well on his way to finishing the season with 75-plus receptions and well over 1,200 receiving yards. Based on statistical comparisons, there is no fathomable reason that Detroit Lions wide receiver was selected over Robinson.
2. Weston Richburg, center, New York Giants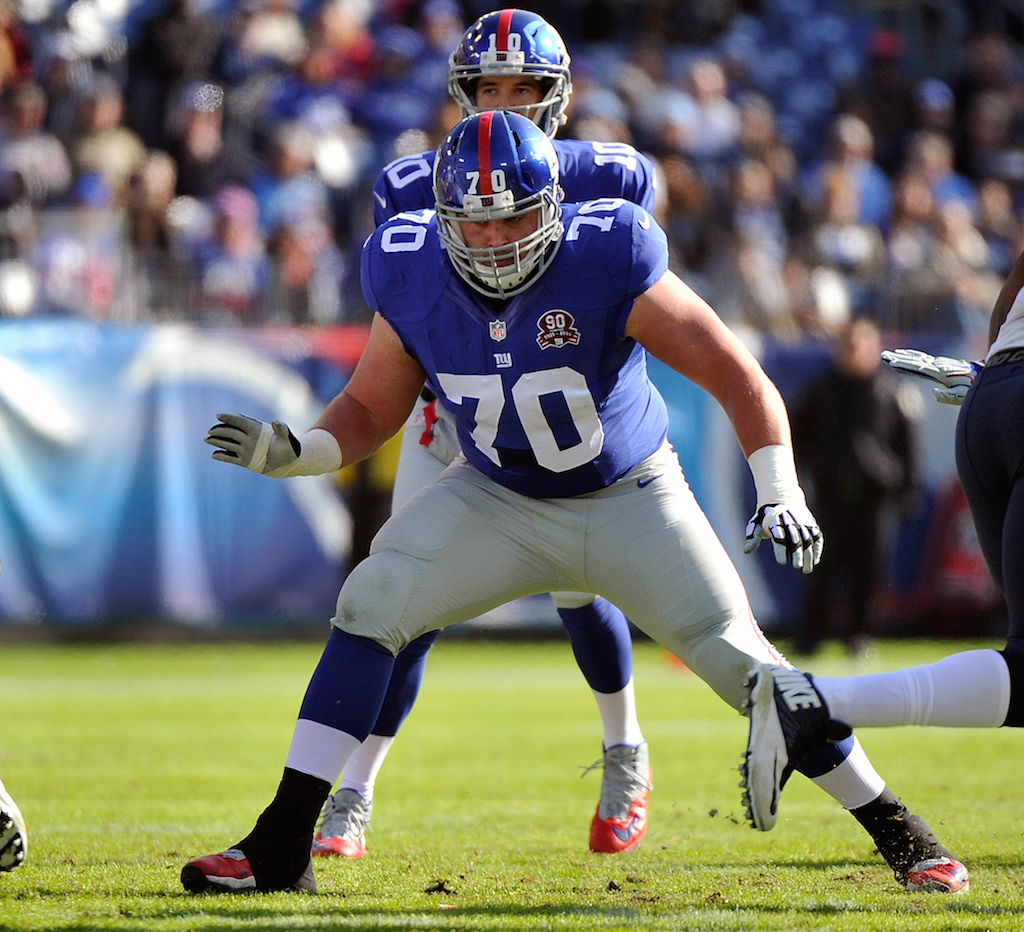 PFF Grade: 19.5
PFF Position Ranking: 2
Statistics: 0 sacks allowed, 8 quarterback hurries allowed, 1 quarterback hit allowed
According to PFF, Richburg has outperformed all four centers that were voted into the 2016 Pro Bowl ahead of him (Travis Frederick, Ryan Kalil, Alex Mack, and Mike Pouncey). What really makes Richburg's snub a head-scratcher is the fact that he has been arguably the most complete center in the league this year, allowing zero quarterback sacks while also being a dominant run blocker.
3. Richie Incognito, offensive guard, Buffalo Bills
PFF Grade: 32.3
PFF Position Ranking: 2
Statistics: 2.0 sacks allowed, 4 quarterback hits allowed, 11 quarterback hurries allowed
After being released by the Miami Dolphins back in 2013 due to his role in their bullying scandal, it looked as though Incognito may never play another down in the National Football League. This past offseason, new Buffalo Bills head coach Rex Ryan took a risk on the controversial offensive lineman, and needless to say, Ryan's gamble paid off in a big way. Incognito has played like an elite interior offensive lineman all season, and is one of the main reasons the Bills have the No. 1 rushing offensive in the league this year.
4. Reshad Jones, safety, Miami Dolphins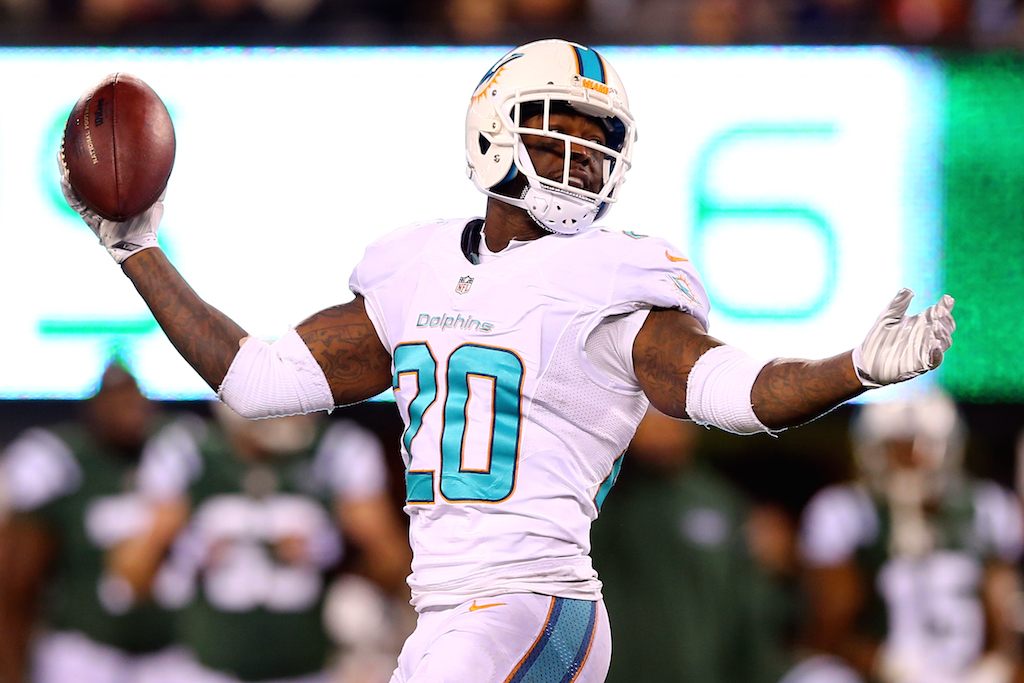 PFF Grade: 19.8
PFF Position Ranking: 1
Statistics: 124 total tackles, 5 interceptions, 2 defensive touchdowns, 1 fumble recovery, 2.0 sacks
Jones is the first of several snubs at the safety position this year. According to PFF the 27-year-old Miami Dolphins safety has been the best player at his position in the league in 2015. He is one of the leading tacklers in the league and has been a big-play machine all season. Truth be told, Jones may have been the biggest Pro Bowl snub of 2015.
5. Malcolm Jenkins, safety, Philadelphia Eagles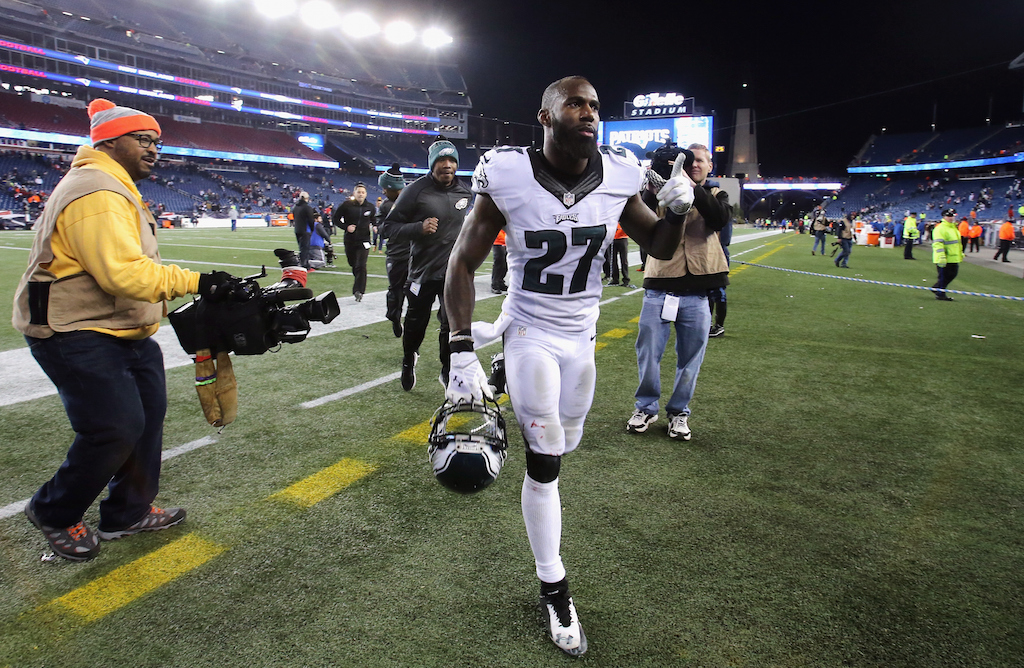 PFF Grade: 16.6
PFF Position Ranking: 2
Statistics: 90 total tackles, 2 interceptions, 1 defensive touchdown, 3 forced fumbles, 1 fumble recovery
Like Jones, Jenkins has out-performed all six safeties that were voted into the Pro Bowl ahead of him this season according to PFF. He has been one of the few bright spots on the Philadelphia Eagles in 2015 and should have a strong case to earn a place on the NFL All-Pro team in the coming weeks.
6. Cameron Heyward, defensive end, Pittsburgh Steelers
PFF Grade: 33.8
PFF Position Ranking: 5
Statistics: 48 total tackles, 7.0 sacks, 1 forced fumble
As a 3-4 defensive end, Heyward will likely never accumulate the kind of gaudy statistics that 3-4 outside linebackers and 4-3 defensive ends often rack up. That said, if you happen to tune into a Pittsburgh Steelers game this year, you will quickly see how impactful Heyward is on the Pittsburgh Steelers' defense. The 26-year-old defensive end leads the team with 7.0 sacks, while also being dominant against the run.
7. Harrison Smith, safety, Minnesota Vikings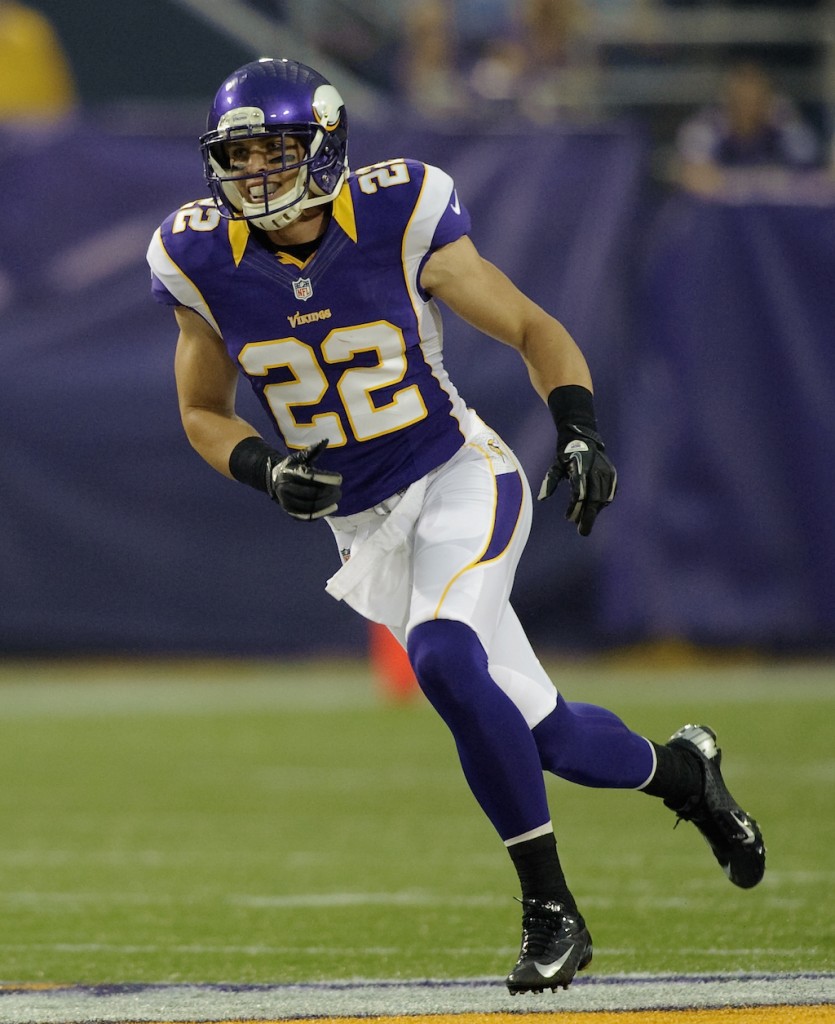 PFF Grade: 15.1
PFF Position Ranking: 3
Statistics: 54 total tackles, 1.0 sack, 1 forced fumble, 1 interception
For reasons beyond our comprehension, Smith continues to get snubbed when it comes time to hand out the league's yearly individual honors. He has been one of the top-three safeties in the league for the last two seasons according to PFF, but still has zero Pro Bowl selections on his NFL resume. We are fairly confident that Smith will eventually receive the accolades he deserves, but in the meantime, don't be surprised if he signs the richest contract for a safety in NFL history in the very near future, which isn't a bad consolation prize if you ask us.
8. Anthony Barr, outside linebacker, Minnesota Vikings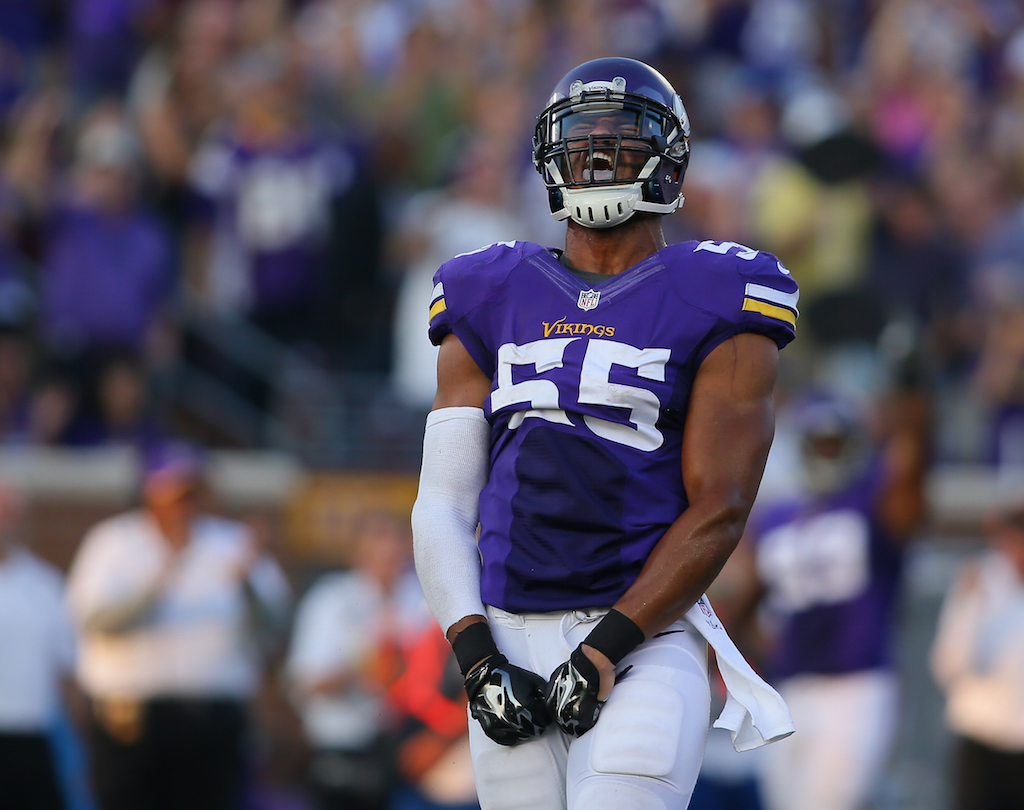 PFF Grade: 19.3
PFF Position Ranking: 1
Statistics: 61 total tackles, 2.5 sacks, 3 forced fumbles, 1 interception
All Barr has done in his second NFL season is grade out as the top 4-3 outside linebacker in the league, according to PFF. He was likely snubbed because he doesn't put up huge sack numbers the way other outside linebackers around the league do, but that is mainly due to the scheme he plays in with the Minnesota Vikings. In reality, Barr's play in 2015 has made him worthy of a spot on the prestigious NFL All-Pro team.
9. Delanie Walker, tight end, Tennessee Titans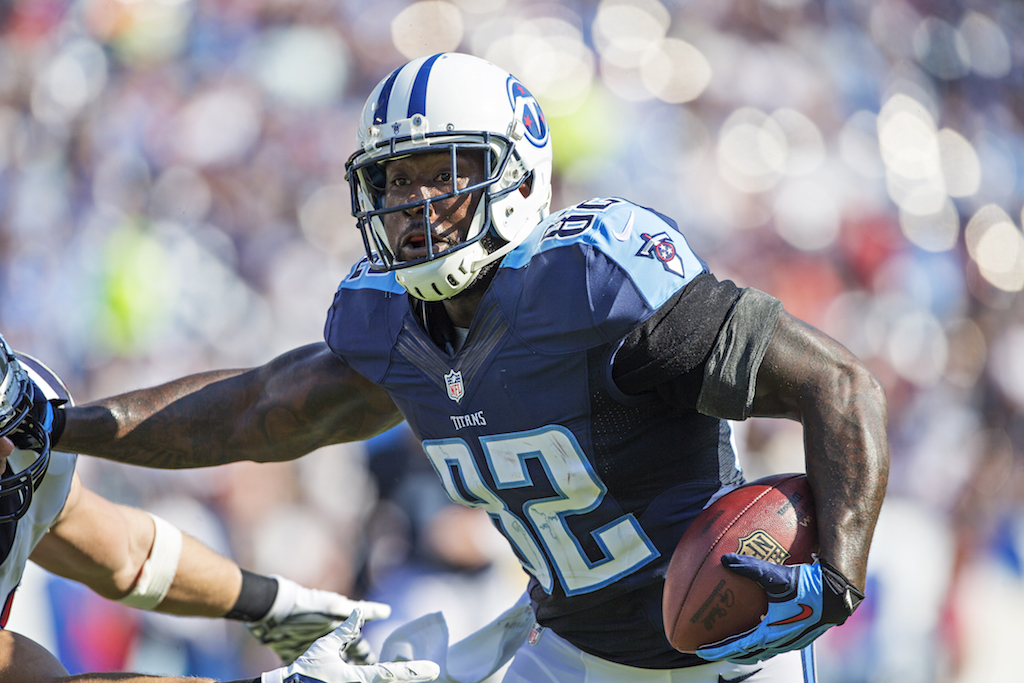 PFF Grade: 19.7
PFF Position Ranking: 2
Statistics: 76 receptions, 935 yards, 6 touchdowns
According to PFF, Walker has been the most complete tight end in the league this year not named Rob Gronkowski. He is on pace to finish the year with well over 80 receptions and 1,000 receiving yards, while also being arguably the best blocking tight end in the NFL. All said, Walker is another candidate for biggest Pro Bowl snub in 2015.
10. Terron Armstead, offensive tackle, New Orleans Saints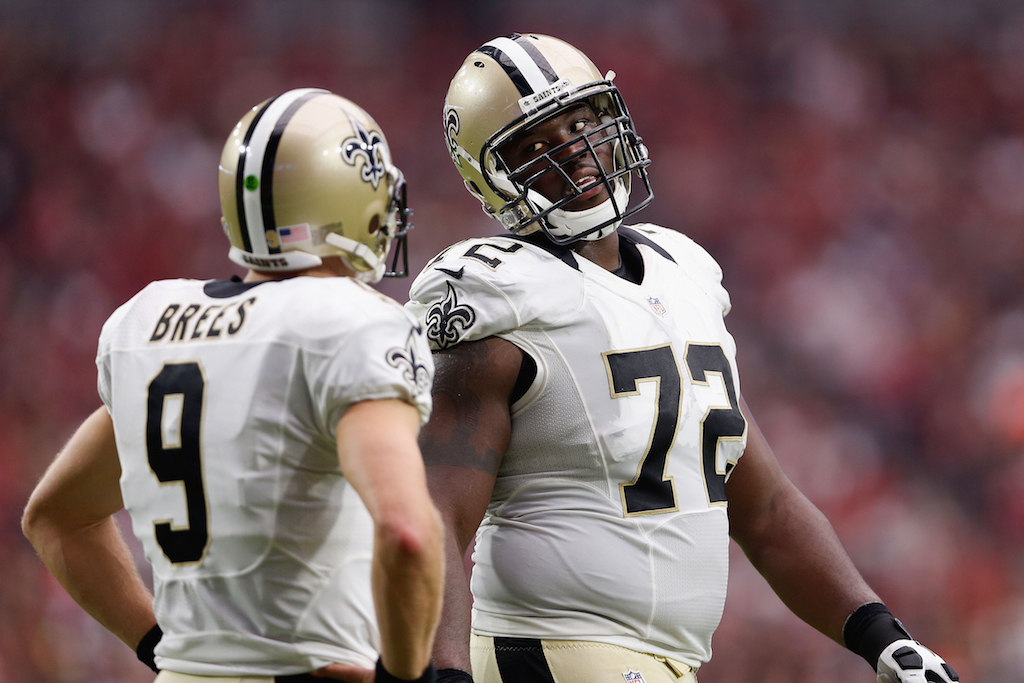 PFF Grade: 28.5
PFF Position Ranking: 3
Statistics: 3 sacks allowed, 2 quarterback hits allowed, 14 quarterback hurries allowed
According to PFF, Armstead has been the third best offensive tackle in the league in 2015, which puts him ahead of guys like Trent Williams, Andrew Whitworth, Joe Staley, and Jason Peters, who were all voted into the Pro Bowl this year. He has been highly effective as both a run blocker and pass blocker this year, and has done an excellent job of keeping quarterback Drew Brees off the ground.
All statistics courtesy of Pro-Football-Reference and Pro Football Focus.