NFL: 2015 Draft Order and Team Needs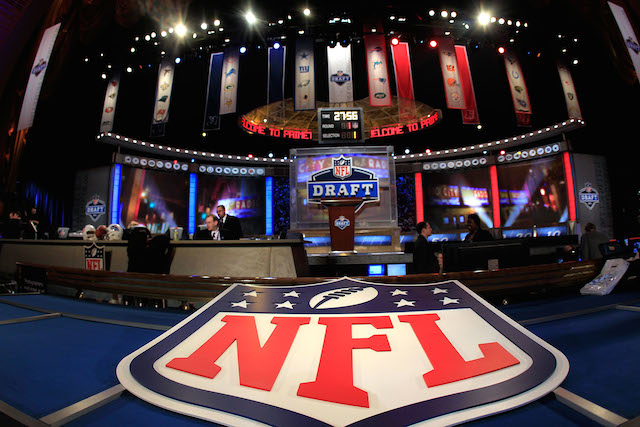 The 2014 NFL regular season has come to an end, the New England Patriots became Super Bowl champions, and the 2015 NFL Draft order was set for the 20 teams that failed to make the postseason this year. Offseason NFL fans around the world are looking for a reason to be optimistic about their favorite team's potential for the upcoming season. The annual NFL Draft brings hope and optimism to fan bases that are accustomed to losing.
Here is a look at the draft order and biggest team needs for each of the 20 teams that were left out of the 2014 NFL playoffs.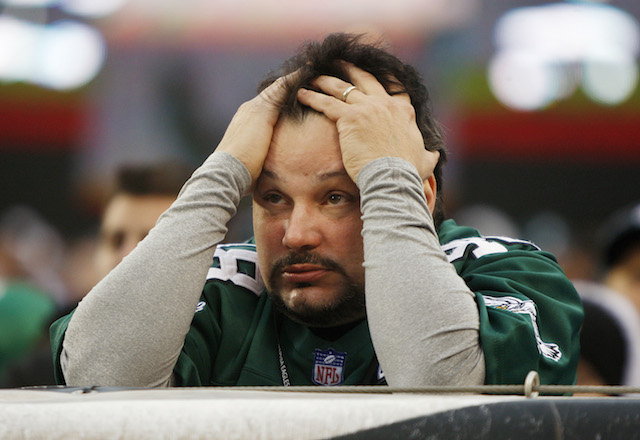 20.  Philadelphia Eagles
2014 Record: 10-6
Biggest Needs: Defensive Back and Linebacker
19.  Cleveland Browns (via trade with Buffalo Bills)
2014 Record: 7-9
Biggest Needs: Wide Receiver, Offensive Tackle, Inside Linebacker
18.  San Diego Chargers
2014 Record: 9-7
Biggest Needs: Offensive Line, Pass Rushers, Wide Receiver
17.  Kansas City Chiefs
2014 Record: 9-7
Biggest Needs: Wide Receiver, Offensive Line, Cornerback
16.  Houston Texans
2014 Record: 9-7
Biggest Needs: Quarterback, Offensive Tackle, Wide Receiver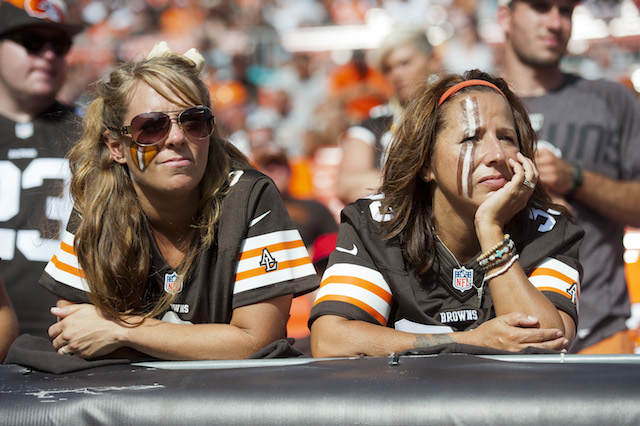 15.  San Francisco 49ers
2014 Record: 8-8
Biggest Needs: Defensive Line, Quarterback, Offensive Line
14.  Miami Dolphins
2014 Record: 8-8
Biggest Needs: Defensive Tackle, Defensive Back, Offensive Line
13.  New Orleans Saints
2014 Record: 7-9
Biggest Needs: Cornerback, Quarterback, Pass Rusher
12.  Cleveland Browns
2014 Record: 7-9
Biggest Needs: Wide Receiver, Offensive Tackle, Inside Linebacker
11.  Minnesota Vikings
2014 Record: 7-9
Biggest Needs: Running Back, Offensive Tackle, Wide Receiver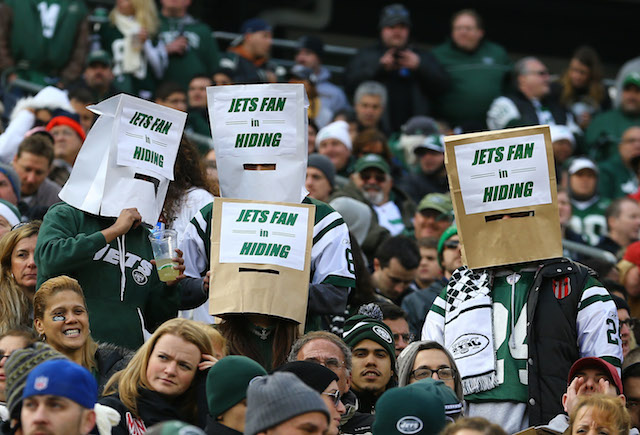 10.  St. Louis Rams
2014 Record: 6-10
Biggest Needs: Quarterback, Wide Receiver, Offensive Line
9.  New York Giants
2014 Record: 6-10
Biggest Needs: Offensive Line, Inside Linebacker, Pass Rusher
8.  Atlanta Falcons
2014 Record: 6-10
Biggest Needs: Offensive Line, Tight End, Defensive Back, Pass Rusher
7.  Chicago Bears
2014 Record: 5-11
Biggest Needs: Offensive Line, Inside Linebacker, Quarterback, Pass Rusher
6.  New York Jets
2014 Record: 4-12
Biggest Needs: Quarterback, Offensive Line, Running Back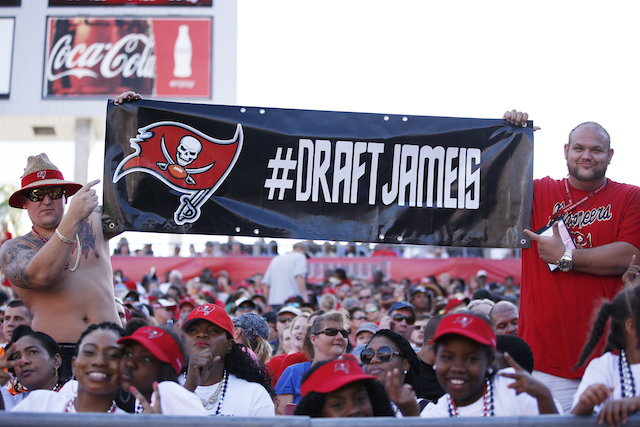 5.  Washington Redskins
2014 Record: 4-12
Biggest Needs: Quarterback, Pass Rusher, Defensive Back
4.  Oakland Raiders
2014 Record: 3-13
Biggest Needs: Wide Receiver, Pass Rusher, Tight End, Cornerback
3.  Jacksonville Jaguars
2014 Record: 3-13
Biggest Needs: Wide Receiver, Running Back, Offensive Line, Cornerback
2.  Tennessee Titans
2014 Record: 2-14
Biggest Needs: Quarterback, Defensive Back, Pass Rusher, Wide Receiver
1.  Tampa Bay Buccaneers
2014 Record: 2-14
Biggest Needs: Quarterback, Offensive Line, Defensive Back