NFL: 3 Bold Predictions for Giants vs. Eagles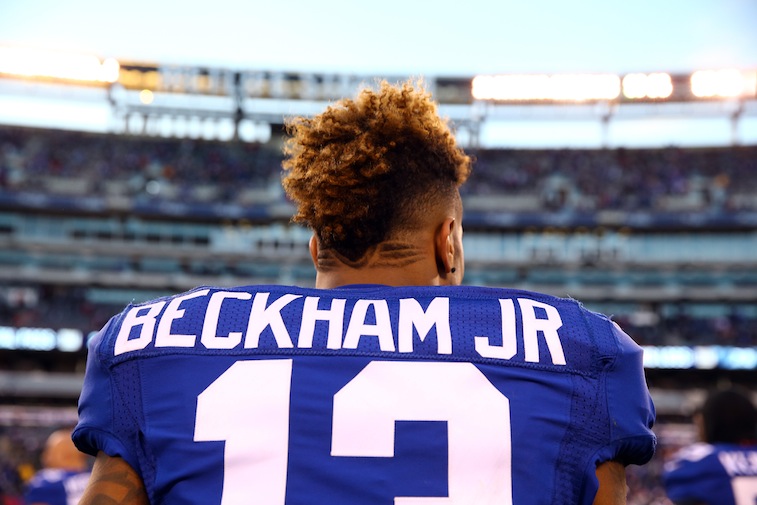 Monday Night Football in Week 6 features two NFC East rivals looking to prove they are the real deal. For the New York Giants (3-2), they've won three games in a row, but there's still plenty of questions surrounding this team after they almost blew a close one against the San Francisco 49ers in Week 5. As for the Philadelphia Eagles (2-3), they want to push themselves into a tie at the top of the division on their home field.
Both the Giants and Eagles have plenty of playmakers, and obviously the high-flying offense of Chip Kelly will be talked about plenty in this game. With a ton to focus on, let's take a look at a few bold predictions for what should be a great matchup on prime time.
1. Sam Bradford combines Week 4 and Week 5 performances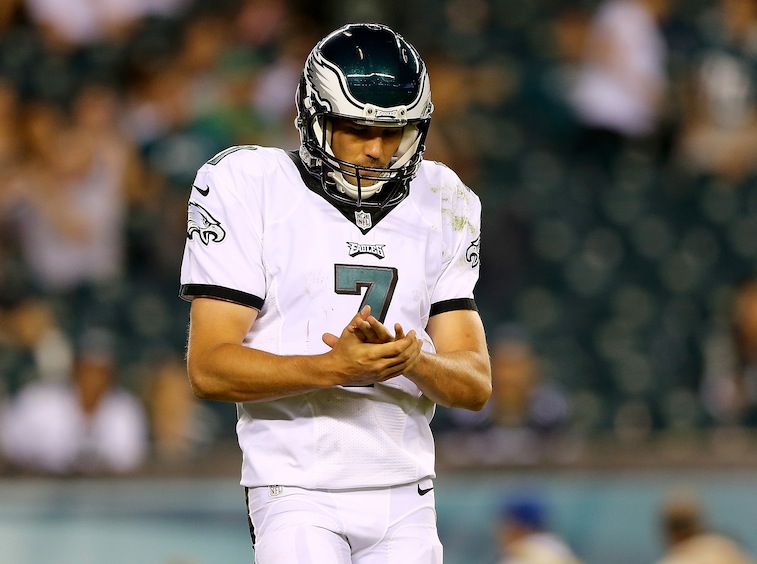 What we mean: Bradford is finally going to put it all together. He seems to either have been fairly smart with the ball (with a poor completion percentage and Eagles loss), or posting a strong completion percentage, but still turns the ball over. In Week 4, Bradford threw three touchdowns and zero interceptions, but completed just 53.6 percent of his passes. Worst of all, the Eagles lost that game 23-20 to the Washington Redskins.
Then, in Week 5, it was a 71.1 completion percentage for Bradford, but he threw two touchdowns against two interceptions. His team won that game, but he started off poorly before finally getting it going as the game rolled on.
In Week 6, I think we will finally see Bradford post a strong game across the board. Expect him to not only complete a high percentage of his passes, but to avoid turning the ball over as well. The Giants have been the worst team in the NFL in passing yards allowed per game, at 304.2 so far this season. I don't think they'll be able to slow down Bradford, meaning this game should be pretty high scoring.
2. Dwayne Harris tops 100 yards receiving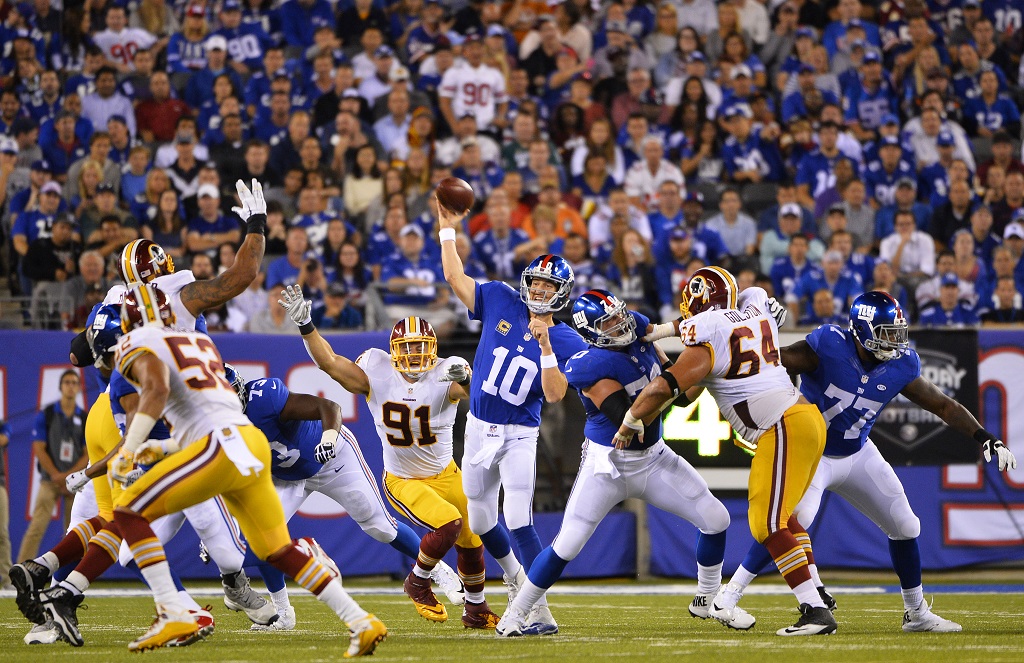 Harris had a strong showing in Week 5, catching six balls for 72 yards, largely due to the fact that Odell Beckham Jr. and Rueben Randle are both nursing injuries to some extent. While it's unknown whether either will wind up playing, it seems pretty safe to say that Harris has grabbed the No. 3 receiver spot, at least in Eli Manning's heart.
If Beckham and Randle both play, that will obviously hurt Harris's stock a bit, but we still expect him to play a big role. The Eagles are going to look to put points on the board early and often in this game, so the Giants should throw the ball quite a bit. Whether it's Beckham, Randle, Harris, or someone else, Manning is going to be a busy guy on Monday night.
Harris has shown that he's taken some major strides, and his connection with Manning is getting stronger. This is great news for the Giants, as they've badly needed someone to step up as their third receiver. Harris may just be that man, and he'll prove why in Week 6.
3. The run game attention for Philadelphia shifts to Ryan Mathews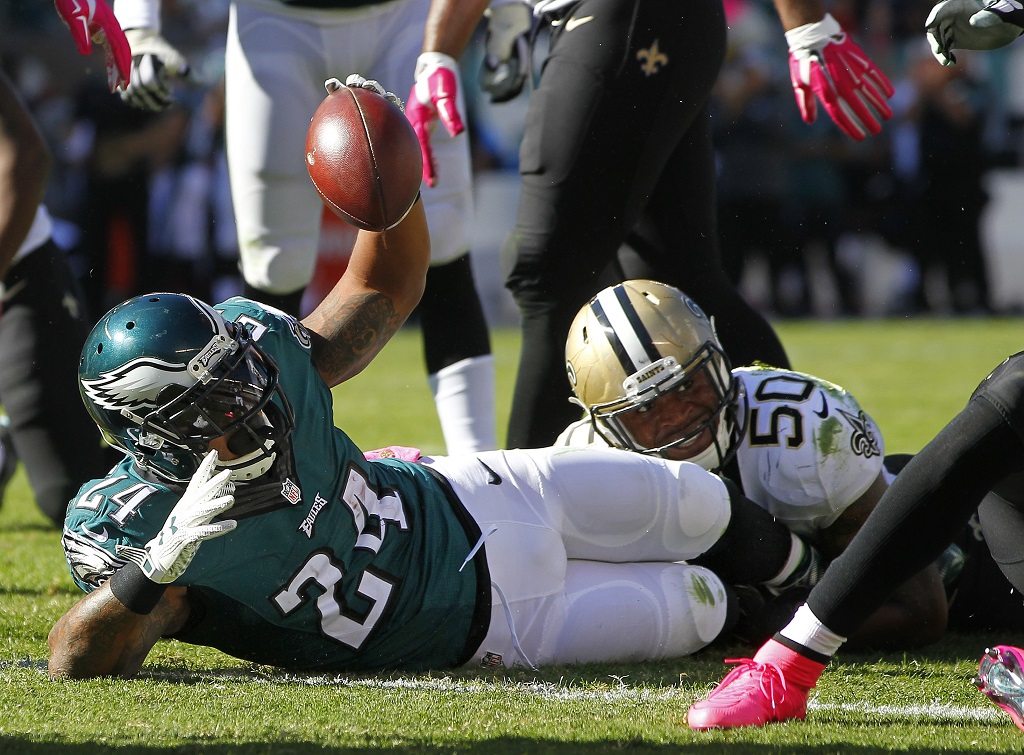 This may hurt a bit to read if you're an Eagles fan, so cover your eyes. Unfortunately for the team who paid DeMarco Murray $40 million over five years, with $18 million guaranteed, it's the man who signed a three-year, $11 million deal who's the best fit in this offense.
In Philadelphia's recent victory over the Saints, everyone breathed a sigh of relief because Murray rushed for 83 yards and a touchdown. The problem? He averaged 4.2 yards per carry, which isn't bad, but Mathews was the better runner. He was handed just eight carries, but totaled 73 yards and a touchdown. It may be time for Philadelphia to give the bulk of the carries to Mathews, while making Murray the No. 2 option, at least for the time being.
Now, this isn't to say that Murray won't get the ball rolling and start dominating the way he did in 2014, but maybe putting him behind Mathews in terms of carries will help out the process a bit. It's going to be interesting to see how this unfolds, but the Giants rank No. 2 in rushing yards allowed per game at just 80.6, so the Eagles will need to put their best foot forward in order to get their running game going.