NFL: 3 Bold Predictions for Kansas City Chiefs vs. Green Bay Packers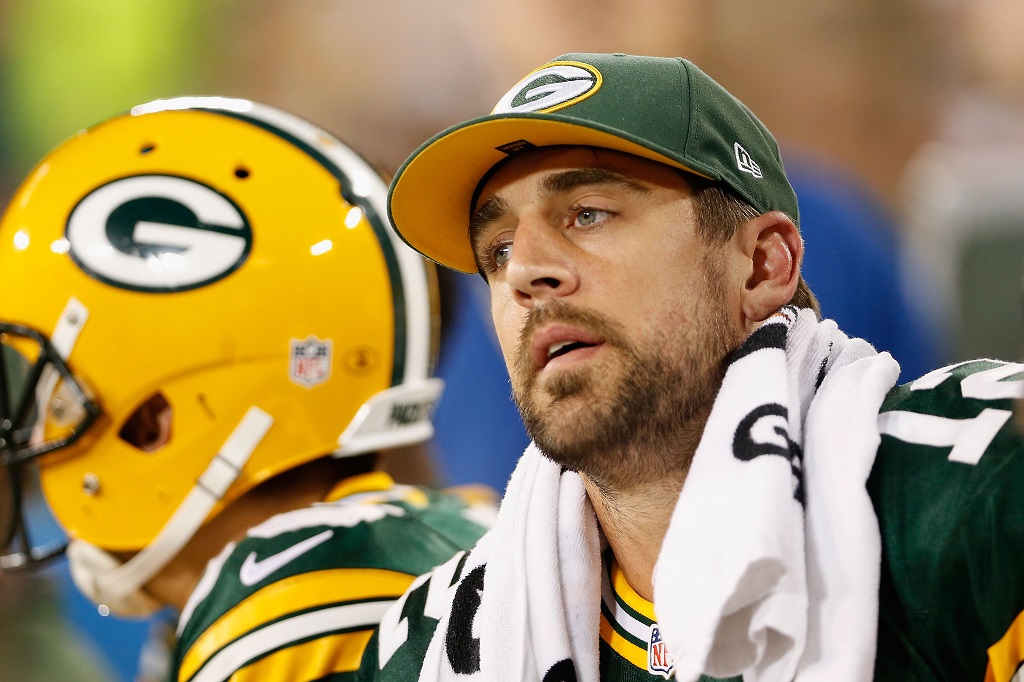 The 1-1 Kansas City Chiefs are set to take on the 2-0 Green Bay Packers at Lambeau Field on Monday Night Football in week three. For the Chiefs, this is a team coming off possibly one of the most brutal losses in recent history. Not only were they up early on the rival Denver Broncos, but they were up late as well. Kansas City took a 24-17 lead with 2:27 left in the fourth quarter. From there, Peyton Manning drove the Denver Broncos down for a score with 36 seconds remaining.
Then it got really ugly.
On the next play, with the game tied 24-24, the Chiefs decided to hand it off to Jamaal Charles with little time left on the clock. Charles fumbled, Bradley Roby took the fumble back to the house, and all of a sudden the Broncos had grabbed a 31-24 lead with 27 seconds left. It was a wrap on the game.
As for the Packers, well, they just recently got their revenge on the Seattle Seahawks 27-17 in week two. Seattle knocked them out of the 2014 NFL Playoffs in overtime, so the Packers had plenty of motivation last week. The question is, can they get it done against an angry Kansas City team this week?
Well, let's look at a few bold predictions that could influence the outcome of this game.
1. Aaron Rodgers will throw an interception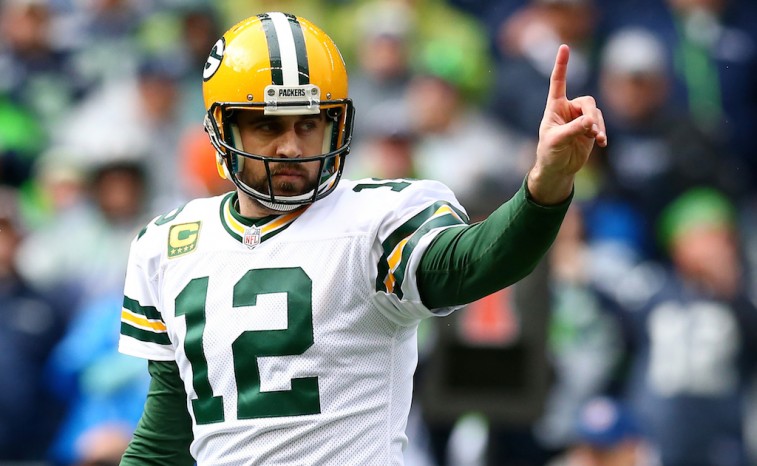 I know what you're probably thinking. "How on earth is Rodgers throwing an interception a bold statement?" Good question.
Consider: Rodgers hasn't thrown an interception at Lambeau in so long that he actually doesn't remember when the last one was. It was officially back in week 13 of the 2012 season though.
That's incredible. It's really, truly incredible. To go 18 straight home games (including the postseason) without being picked off is quite a feat.
The Chiefs have picked off two passes in 2015, both thanks to rookie cornerback Marcus Peters. The reason why we believe that Rodgers will break that 18-game streak and throw a pick is because we're all well aware that the Green Bay quarterback doesn't shy away from anyone, especially a rookie. If he takes his shots at Peters, this is a player who's going to find a way to pull down at least one. We don't expect a multiple interception game from Peters and the Chiefs, but getting one isn't too much to ask from the Kansas City defense as a whole.
2. The most receptions for the Chiefs in week three? Jamaal Charles
Here's a fun fact. While Travis Kelce is leading the team with 10 receptions on the season, and Jeremy Maclin has the most targets with 16, guess who has the second most targets? That'd be Jamaal Charles.
Charles has been a man to fear out of the backfield throughout his entire career, and while he's only tallied 48 yards to this point in 2015, we think he hauls in about 6-7 receptions on Monday night. Kelce may total more yards, or possibly even Jeremy Maclin, but I believe Charles is the player who winds up with the most receptions.
Utilizing Charles' ability out of the backfield may be the best way to open things up down field for both Kelce and Maclin. To top it off, if the Chiefs can get the passing game going, they should be able to use Charles against a run defense who has allowed an average of 130 yards per game on the ground.
3. Davante Adams' slow start officially ends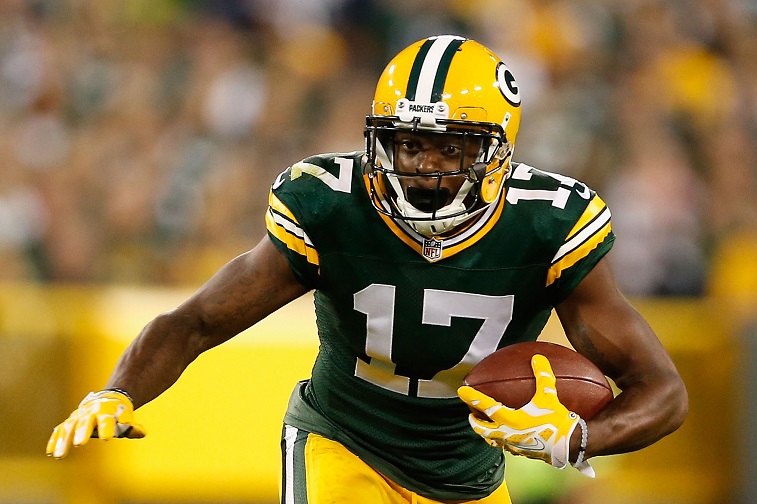 Fantasy football players from all over drafted Davante Adams with the hopes that he would be Aaron Rodgers' new favorite target while replacing the injured Jordy Nelson. While Randall Cobb has earned that still, catching 13 balls for 154 yards, it's been James Jones who has been the touchdown machine this year, catching three through two games. So what's that mean for Adams?
Well, the young receiver has caught nine balls through two games, but has only totaled 92 yards and no touchdowns. This week, that comes to an end. With Kansas City's top cornerback likely to be all over Cobb, we believe that Adams will not only top the 100 yard threshold but will also find his way into the end zone as well.
There's a ton to like about Adams' game, and averaging 4.5 receptions per game isn't something to turn your nose up at. The problem is, he just hasn't hit many big plays yet, while also being unable to find the end zone. Fantasy players be aware, because this is the week that things change for Adams.
Follow Jeff Smith on Twitter @JSM8ith