NFL: 3 Bold Predictions for Packers vs. Panthers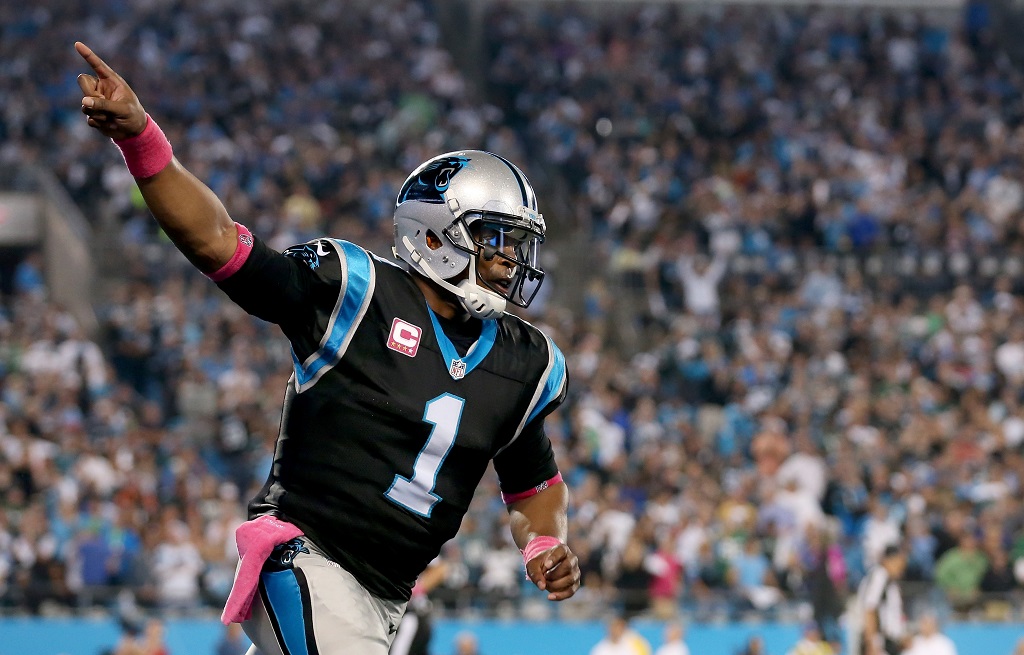 While Week 9 of the 2015 NFL season is loaded with some great matchups, one that stands alone is absolutely the Green Bay Packers against the Carolina Panthers. While the Packers are fresh off their first loss of the season to the undefeated Denver Broncos, they'll get another shot at knocking off an undefeated opponent this Sunday. Last week, Aaron Rodgers had one of the worst games you'll ever see from the MVP quarterback, throwing for just 77 yards and posting a quarterback rating of 69.7. Can he bounce back against Josh Norman, Luke Kuechly, Thomas Davis, and the stellar Panthers defense?
For Carolina, they almost fell from the ranks of the unbeatens in Week 8, defeating the Indianapolis Colts in an overtime thriller. It was a near-disaster for the Panthers, who were up 23-6 at one point in the fourth quarter, before allowing the Colts to reel off 17 straight points to send it into overtime.
Regardless, the Panthers got the win and moved to 7-0, while the Packers dropped their first game and now look to get back into the win column. While this should be one of the best games of the weekend, let's take a look at a few bold predictions for the intriguing matchup involving Aaron Rodgers against Cam Newton.
1. Carolina loses its first game of 2015, and Rodgers lights it up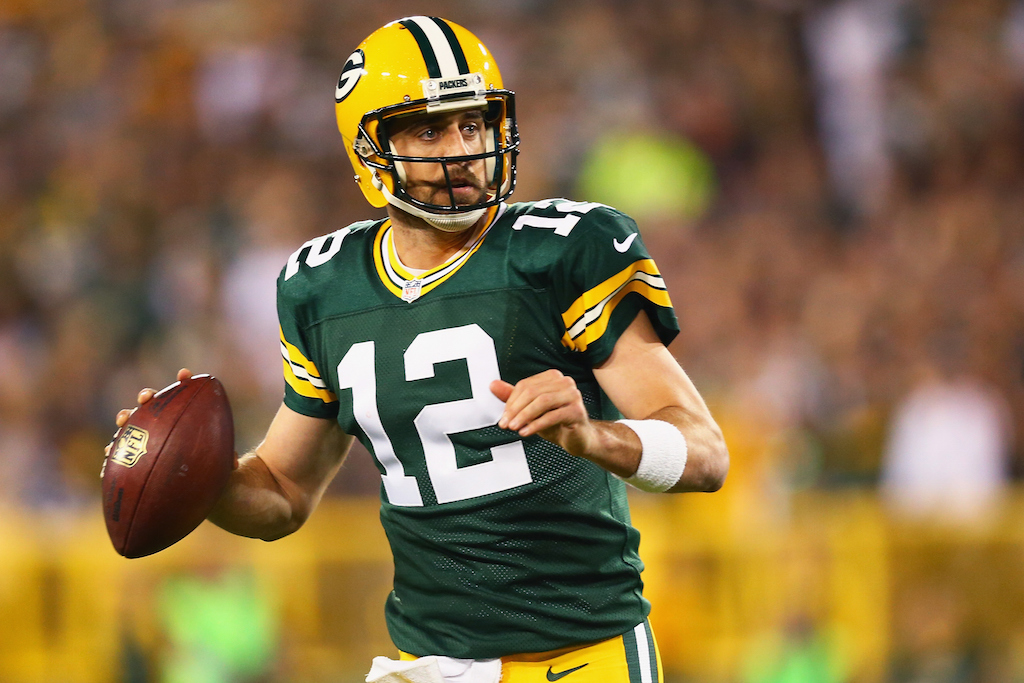 It had to happen eventually, right? Well, with an angry Rodgers coming to town, looking to get that 77-yard performance from Week 8 out of his mind, there's a good chance the Panthers may not be able to slow him down enough to move to 8-0. While Newton looks like the real deal at quarterback — and can do it with both his arm and his legs — Rodgers has the ability to put plenty of points on the board if he can get going, which he'll do against Carolina.
At that point, the question becomes, can Newton and the Panthers offense put up enough points to keep up with the Packers? Unfortunately, with a mediocre group of wide receivers, we don't believe that Carolina will be able to keep pace on Sunday afternoon.
Carolina has one of the most talented defenses in the NFL, but all defenses can look human for a week or two, and this will just be one of those weeks for their stellar unit. Whether you think a Carolina loss is bold, or you think that Rodgers slicing apart a talented Panthers secondary is bold, they're both going to happen. The Packers are actually early favorites, but betting against an undefeated team on their home field can be tough. Don't stress it with Rodgers and company, because 300-plus yards and multiple scores will be next to the quarterback's name after Sunday wraps up.
2. Cam Newton rushes for 100 Yards and two rushing touchdowns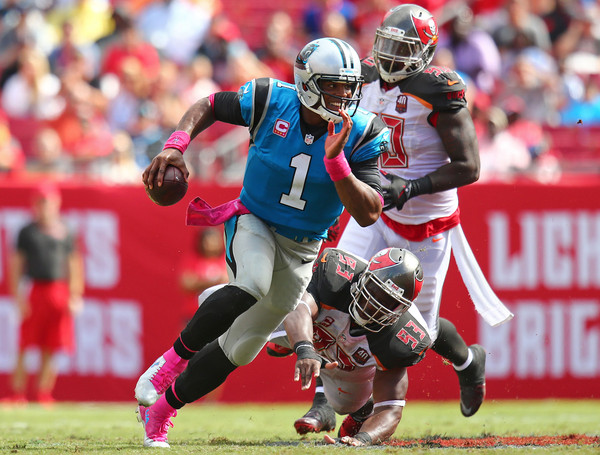 The Packers haven't faced a ton of mobile quarterbacks this year, but they've still struggled against players at the position who can move around. While they've been strong statistically against opposing quarterbacks through the air, allowing just seven touchdowns while intercepting nine passes, they've given up the most yards to opposing quarterbacks on the ground this year (201).
A total of 201 rushing yards may not seem like a lot, but it's going to be great for Newton. To top it off, since we believe the Panthers are going to be playing from behind a good bit of this game, expect Newton to pass more, which could result in more rollouts and more rushing yards overall.
Newton is not going to be able to slice and dice the Packers through the air, but with his legs? It's absolutely likely that he could have a monster day on the ground. Expect 100-plus rushing yards and two scores from Carolina's 6-foot-5-inch, 245-pound quarterback.
3.The James Starks show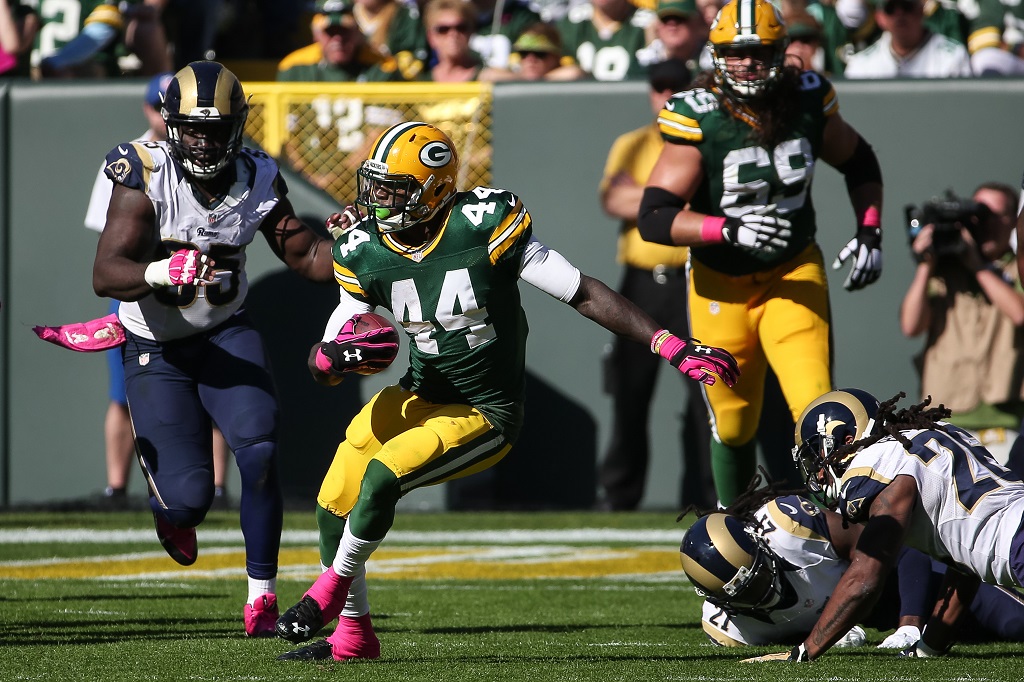 For fantasy football owners, the play of Eddie Lacy has been tremendously frustrating. He's rushed 78 times for 298 yards with just two touchdowns. If you want to compare, backup James Starks has exactly three fewer yards on 10 less carries this season, while also scoring a touchdown. At this point, Starks is averaging a half a yard more per carry than Lacy is, which leads us to wonder what on earth is going on with the No. 1 running back in Green Bay?
Unfortunately, we don't have an answer for that one. What we do believe is that the Packers may look to use Starks a bit more Sunday. The Panthers obviously have a strong defense, and Starks has three runs of 20 or more yards this season, while Lacy has exactly zero.
Starks' ability to rip off a big run is what may make the difference for Green Bay, and while the Packers are likely going to give Lacy the early work and try to get him rolling, don't be surprised if they change that up when it doesn't work. Starks is the one with upside this week, but the question is, will he finally receive enough work to lead Green Bay? We think there's a good shot.
All statistics are courtesy of Pro-Football-Reference.com and ESPN.go.com.