NFL: 3 Bold Predictions for Patriots vs. Giants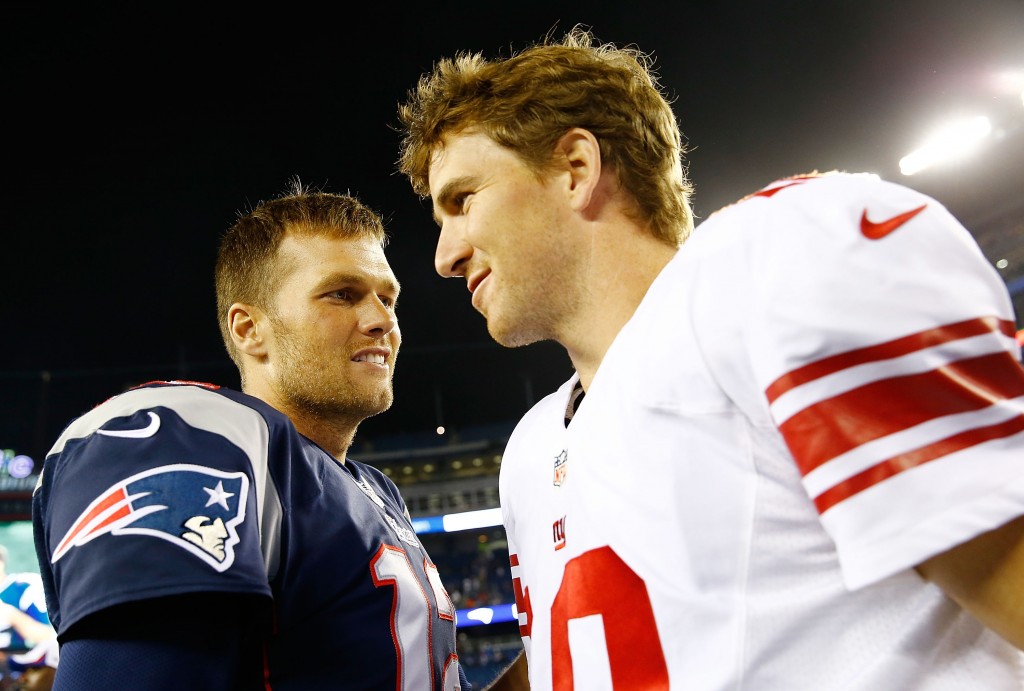 When you review the Week 10 NFL schedule, it's hard to overlook a game like the New England Patriots against the New York Giants. Your mind likely returns to the David Tyree catch and that incredible Super Bowl finish. Well, we're going to let that one go for a bit, and focus on this Sunday's game, which will be a big one for both sides.
Both the Patriots and Giants lead their divisions, but it's been two very different stories. While the Patriots are probably the most consistent team in the NFL, the Giants have been on a rollercoaster ride this year. One week they're stellar, and the next they are working out issues across the board.
Regardless, Giants fans should feel pretty confident that they'll get a great showing from their team against the unbeaten Patriots, right? Maybe, but maybe not. Let's be bold and make a few predictions on what should be one of the best games of the weekend.
1. The Patriots easily cover the spread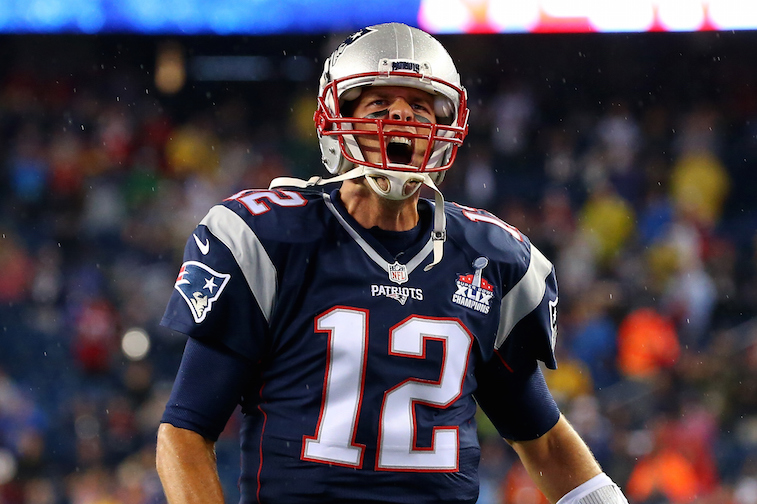 Currently, the Patriots are favored by around a touchdown, maybe a bit more, but it won't matter. Heading into this week there's been a lot of hype that the Giants are going to keep it close and may even upset the Patriots. Well, we aren't on board with that, as Tom Brady and company will likely put on a show once again.
After a 27-10 victory against the Washington Redskins, head coach Bill Belichick actually seemed semi-frustrated with his team's performance. The expectation was much higher for them against the Redskins, and I think that the (almost) close game between those two teams is really going to hurt New York's chances this Sunday.
Brady has gone 2-1 against the Giants in his career, while throwing four touchdowns against two interceptions. He may not have many games under his belt against Eli Manning and company, but it's not going to matter on Sunday, as the Patriots will take this one 38-17.
2. Brandon LaFell leads the Patriots in receiving yards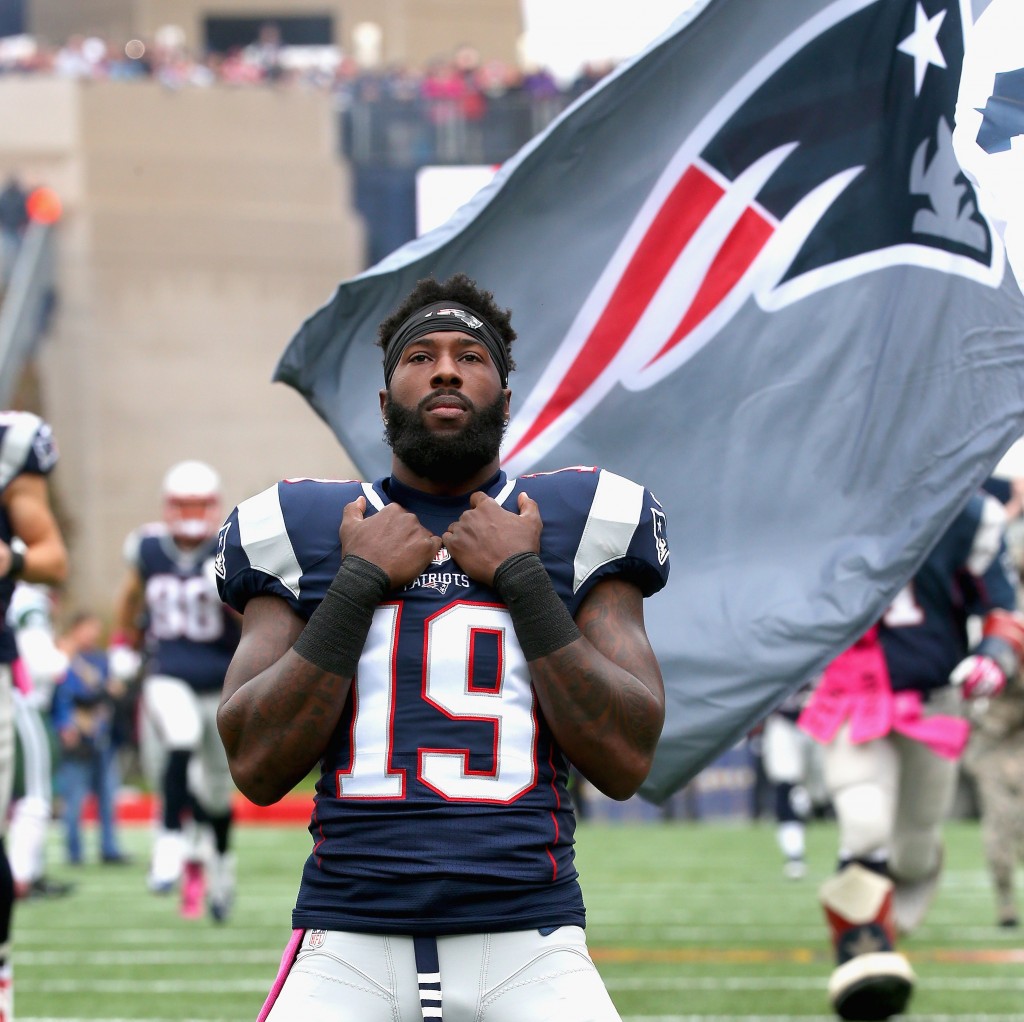 Slowly but surely, Brandon LaFell is getting it back. He's played just three games this year, but has gone up every game in both catches and yardage, jumping from 25 yards the first game to 102 yards against the Redskins.
While predicting that a player who just topped 100 yards to lead the team in receiving yards may not seem crazy, when you have the likes of Rob Gronkowski and Julian Edelman on the team, this is about as unpredictable as it gets. Realistically, Gronkowski and Edelman are going to be the two go-to options for Brady, but we expect LaFell to have a monster week against the Giants and to continue building his rapport with Brady.
Let's not forget that this New York team is just two weeks removed from allowing Drew Brees to throw for seven touchdowns against them. It doesn't get much more brutal than that, and it's obvious that Brady has major upside this week — like he almost always does. The Giants have allowed 132 receptions for 1,685 yards and nine touchdowns to opposing wide receivers in 2015. Expect LaFell to tack on to those numbers this Sunday.
3. Jason Pierre-Paul records two sacks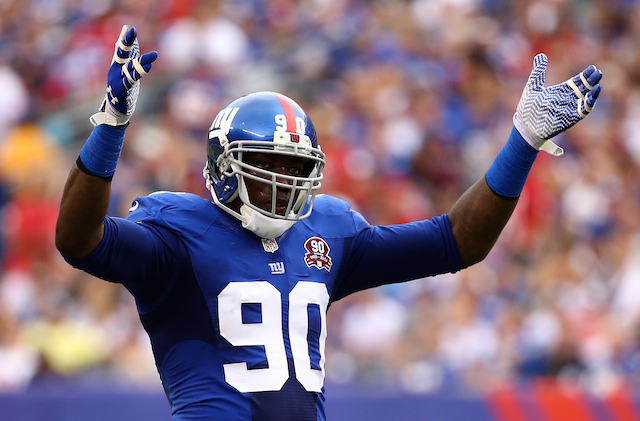 After just one game back in action, Jason Pierre-Paul sounds like a man ready to do some damage. According to ESPN.com's Dan Graziano, Pierre-Paul said he knows the Giants will sack Brady. Pierre-Paul even went as far as saying he was "sure of it." While this is a pretty bold claim from JPP, it's even more bold due to one simple fact: The Giants are the worst team in the NFL when it comes to racking up sacks.
To this point in the 2015 season, New York has exactly nine sacks, ranking them last in the NFL. It's obvious that the return of Pierre-Paul should help the team out quite a bit, but for him to be sure of it? Well, they must be working on some type of crazy new pass rush in practice, or else they're just going to blitz Brady and the Patriots throughout the entire game.
Pierre-Paul looked strong in the second half of the Giants' Week 9 victory over the Tampa Bay Buccaneers, and if we see that same player in Week 10, don't be surprised if he's true to his word. Yes, we think Pierre-Paul will get two sacks. Will it be all that the Giants are able to manage? Yes, probably, but hey, at least they'll get a few sacks to add to their league-worst numbers.