NFL: 3 Bold Predictions for Seattle Seahawks vs. Green Bay Packers
Does anyone happen to remember the last time the Seattle Seahawks and Green Bay Packers met? It was pretty epic, to say the least. The Seahawks went on to defeat the Packers in overtime during the 2014 NFC Championship Game by a score of 28-22.
Want to talk about a team having a sour taste left in their mouth after a game? Well, now the Packers get their chance to get a little bit of revenge on the Seahawks. If Green Bay is able to defeat the Seahawks in Week 2 on Sunday Night Football, this would send Seattle to 0-2 on the season, leaving them in a shocking position to start the year.
Not only would Seattle go to 0-2, but it would send the Packers to 2-0 after defeating their biggest rival, the Chicago Bears in Week 1. This game should be a great one to watch, so let's get a bit bold with the predictions here. We'll start it off with the Packers.
James Jones tacks on two more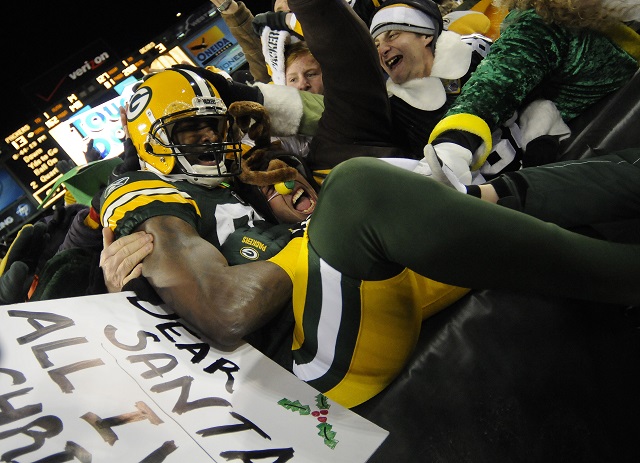 In his return to the Packers just before the 2015 season began, no one knew exactly what to expect from Jones. He had put together some impressive seasons with quarterback Aaron Rodgers, including scoring 14 touchdowns back in 2012. Apparently, he and Rodgers have a connection that never skipped a beat, as Jones caught four passes for 51 yards and two touchdowns last week.
No way he can replicate his impressive two-score performance in back-to-back weeks, especially not against the Seahawks strong defense, right? Wrong. Not only do we believe that the Packers can put up points against the Seahawks, but they will look to hit them in the mouth early and often. Expect Jones to get plenty of looks, and as a result, we think the touchdown stretch continues and he tacks on two more scores in Week 2.
Think Rodgers is glad to have Jones back after losing Jordy Nelson for the season with a torn ACL?
Tyler Lockett time in Seattle
While the rookie wide receiver for the Seattle Seahawks had an impressive punt return touchdown in Week 1, while also catching four passes for 34 yards, we believe Week 2 is his time to break out. Yes, his name was all over highlight reels for the return touchdown, but we're talking an explosion in the passing game. While Jermaine Kearse paced the Seahawks in their loss to the St. Louis Rams with eight catches for 76 yards, it'll be Lockett stepping up this time.
Expect Lockett to finish up this game against Green Bay with something along the line of six catches for 70 yards and a score. The Packers gave up 225 yards through the air to Jay Cutler last week, who completed five passes to three different players. Russell Wilson will spread it around, but while Green Bay focuses in on locking down tight end Jimmy Graham, it'll be Lockett who comes up big.
Jimmy Graham on lockdown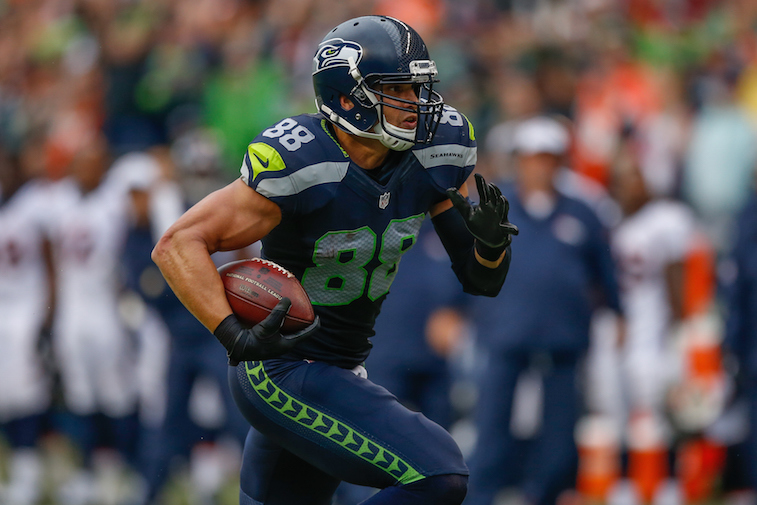 The Packers did a great job of taking away one of Jay Cutler's favorite offensive weapons in tight end Martellus Bennett last week, with the exception of his one score. Expect Green Bay to lock in on Jimmy Graham and do all they can to slow down the superstar tight end. Graham didn't light up the scoreboard in Week 1, but still managed six catches for 51 yards and a score in the loss. While Graham is going to quickly become Wilson's go-to option offensively, don't be shocked if the Packers shut down Graham.
In 2014 Graham faced the Packers and caught five balls for 59 yards and a score. Looking back at the time Graham faced Green Bay before that, it was in 2012 when he caught seven balls for 76 yards. Graham has had plenty of crazy games in his career, but he hasn't gone off on the Packers in recent memory.
That won't change in Week 2, as the Packers are going to lock in on Graham and make the Seahawks beat them in some other fashion. The two most likely things that Green Bay will lock in on this Sunday night will be Marshawn Lynch and Graham. It may be tough to slow down Lynch, as the Packers run defense isn't great, but they can absolutely keep Graham under wraps. Don't expect more than five catches for around 60 yards on Sunday. We also don't think a touchdown is in Graham's future this weekend.
Follow Jeff Smith on Twitter @JSM8ith