NFL: 3 Bold Predictions for the Denver Broncos in 2016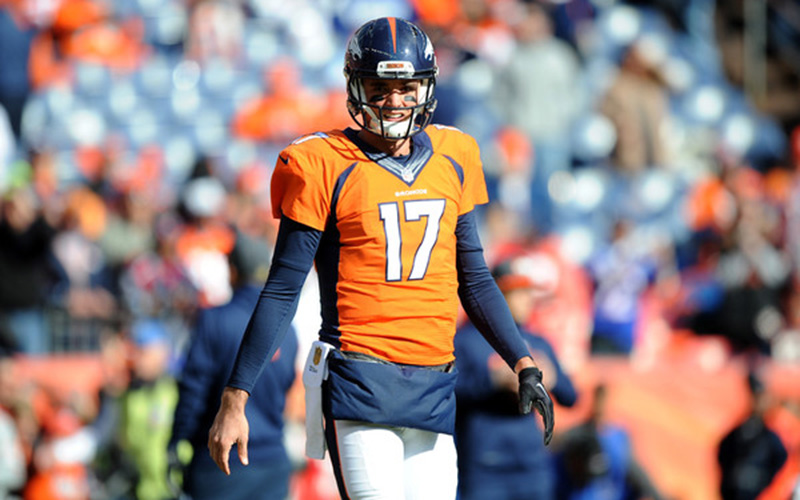 The Denver Broncos just rode off into the sunset after winning Super Bowl 50, so what better time than now to look ahead to a 2016 season that will feature quite a few changes for this team? While the Broncos have plenty of talent on both sides of the ball, they will also have some serious decisions to make. It seems unlikely that they will let Von Miller leave town, as he'll receive the franchise tag before that happens.
But what about Brock Osweiler? The man — who sat on the bench behind Peyton Manning for three seasons before finally getting his chance in 2015 — may get stolen away by another team this offseason. Now, when getting bold about the defending Super Bowl champions, it's not always pretty. This article may not be for any Broncos fans looking to read a great prediction about how they'll repeat as Super Bowl champions. Instead, let's start with just the opposite.
The Broncos miss the 2017 playoffs
Whether it's Peyton Manning, Osweiler, or someone else playing quarterback for the Broncos, we're going to roll with the same prediction. At the time that this article is written, the Broncos have quite a few big names prepared to become free agents, including Miller and Osweiler. A few others to note? Evan Mathis, Brandon Marshall, Ryan Harris, Ronnie Hillman, C.J. Anderson (RFA), Malik Jackson, and Danny Trevathan. That's a lot of names and quite a few players who could make a serious impact.
Obviously there's a good chance the Broncos could retain some of those names, but there's also the chance that Denver's defense isn't nearly as dominant as it was in 2015. If that is the case, it bodes terribly for an offense with question marks now at both quarterback and running back. When all is said and done, we state the boldest prediction of them all: Denver misses the postseason. Oh, and we can probably credit the Kansas City Chiefs and much-improved Oakland Raiders for this in some fashion as well.
Denver's leading rusher in 2016 isn't on the current roster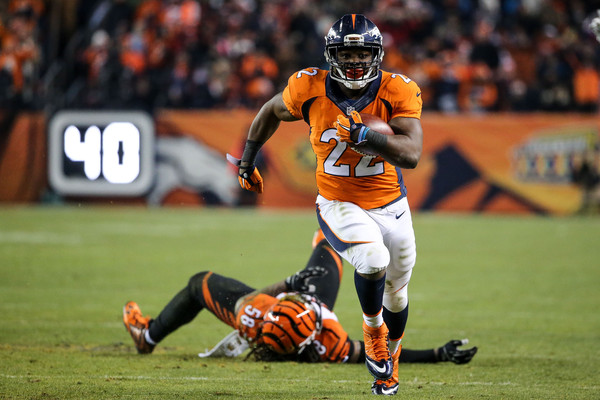 While it may not seem overly incredible to say this after mentioning that both Hillman and Anderson are free agents, it's fully expected that at least one will remain in town. Even if this does happen, expect the Broncos to look for some depth and possibly a new playmaker at the position. We believe that Denver finds that player in either free agency or the draft, and they not only see playing time, but wind up taking over as the No. 1 running back.
The Broncos didn't get massive production from Hillman (863 yards, seven touchdowns) and Anderson (720 yards, five touchdowns) in 2015, so what leads us to believe that the team rolls with one of those two through an entire 2016 season? We aren't betting on it; instead, Broncos fans could be looking at a new running back to go with a potentially new quarterback next season.
Demaryius Thomas has the most receiving touchdowns since 2011
Thomas has been a force since the 2012 season, topping 92 receptions in the past four seasons, while also having 1,300 or more yards. He fell off a bit in the touchdown department last season, scoring just six, but in the three seasons before he had 10, 14, and 11. So saying that Thomas will lead in the NFL in receiving touchdowns doesn't seem too crazy, right? Well, he's actually never done it — it's more about how we believe he does it.
Back in 2011, Rob Gronkowski hauled in a ridiculous 17 touchdowns. It was a stellar season for him, but it's one that Thomas is going to match in 2016. Going from six touchdowns to 17 is pretty extreme, but whether it be a new quarterback or Osweiler throwing him the ball, they're going to look in Thomas' direction often.
For argument's sake, it's worth noting that for the games when Osweiler was under center last season (eight total, including the portions of two games he played in) Thomas saw 84 targets. As you probably know, that's 10.5 targets per game, which, if that stood true across an entire season, would be 168 targets. Catching 17 scores on 168 targets? Gronkowski did it on 124, so it's obviously not out of the realm of possibility.
Follow Jeff Smith on Twitter @JSM8ith
Statistics courtesy of ESPN.com and Pro-Football-Reference.com.