NFL: 3 Hints That Tom Brady is Playing His Last Season With Patriots
Tom Brady is in his 20th season in the league, having spent his entire career up to this point with the New England Patriots. However, there continue to be rumblings around his NFL future beyond this season. There is another wrinkle to this matter that remains prevalent in this matter that could see Brady's days in New England being numbered.
Tom Brady voicing uncertainty beyond 2019 season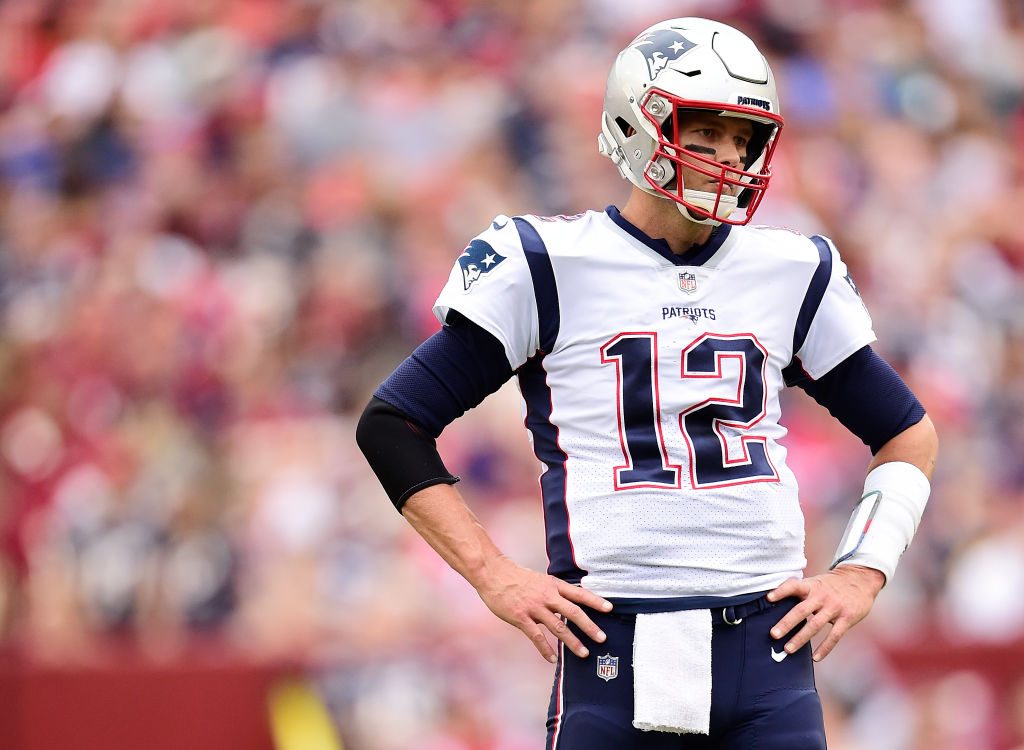 It is no secret that Brady has a strong desire to play in the NFL until age 45 as he stated on numerous occasions.
Things have shifted a bit over the last few months as Brady has kept his commitment to mentally focused just on the 2019 campaign. The 42-year-old stayed that course when asked about his NFL future during his weekly interview on WEEI radio on Wednesday morning. (h/t Mike Reiss of ESPN)
"One day I'll wake up and feel like that will be enough. When that day comes, that day comes. I don't know if it will be after this year. I don't know if it will be five years from now. But I don't have to determine those things right now either," Brady said on the radio show. "That's kind of a good part where I'm at. So I think just taking advantage of the opportunity that I have this year and do the very best I can do. Those decisions come at the more appropriate times."

Brady is at the point in his illustrious career where his body will play a significant role in his decision-making as he's now in his early 40s. It's a much more laborious process to get himself prepared for the long haul of an entire season that requires a massive commitment both mentally and physically.
Tom Brady is selling his home in Boston
It oftentimes is hard to link a professional athlete's decisions off the field in their personal life to what lies ahead in their career.
What makes this unique in this situation is that Brady and his wife decided back in August to put their Brookline, Massachusetts home up for sale for $39.5 million. The star quarterback has voiced that it's something that shouldn't be read too much into given that selling a home is a long process, but it's a notable decision to make at this point in his career.
That may be the case, but it's also worth noting that his trainer, Alex Guerrero, has also put his home up for sale at the same time as Brady. The timing of these moves, coupled with the six-time Super Bowl champion's comments, only lends to the belief that he could be out of New England after this season.
Adam Schefter's insistence on Tom Brady's departure from Patriots
Over the last year, there have been numerous reports from Adam Schefter of ESPN that Brady's time with the Patriots may be nearing its end.
Schefter has only grown more prominently driven with this belief over the last few months, as he stated on Thursday morning that he feels that the 42-year-old staying put next season is the "least likely" option alongside retirement and playing elsewhere.
It's quite rare that Schefter publicly voices his own personal opinion on a matter, but the fact that he's been quite stern about the entire matter means there is some significant weight to it all. There is also an open-endedness with his extension with the Patriots that does allow him to become a free agent next offseason.
There is certainly much that could change in the coming months, but the fact that arguably the most credible NFL reporter has stuck with this stance that long should raise some eyebrows.