NFL: 3 Likely Upsets for Week 3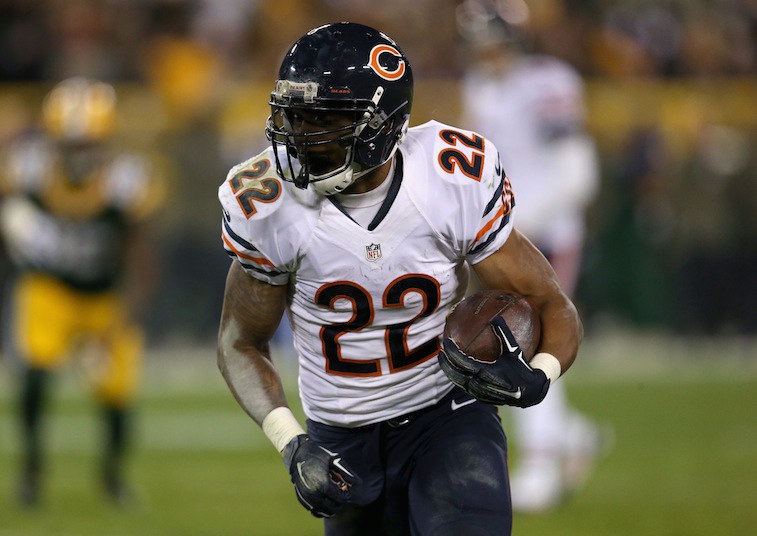 Upsets were galore in week two of the NFL season. Teams like the Oakland Raiders beat the Baltimore Ravens, others like the Jacksonville Jaguars took down the Miami Dolphins, and even the Tampa Bay Buccaneers got the best of the New Orleans Saints in New Orleans. All of these results were surprising, shocking, and unpredictable, but what these upsets should do is serve as a vital reminder for every NFL team.
You can never underestimate your opponent. Just when you think your team is so great and you begin to become overconfident and complacent, that "sleeper" team you are facing comes in and crushes all of that confidence almost as quickly as the blink of an eye. Despite this fact, this is something every athlete or team in the history of sports has done at least once. It's human nature.
With that, several teams in week three will be overlooked. Therefore, two or three of these underdogs will (in all likelihood) find a way to win come Sunday. Here are the three sleeper teams you should keep an eye on as teams that can pull off upsets over the weekend.
3. Dallas Cowboys (+2) vs. Atlanta Falcons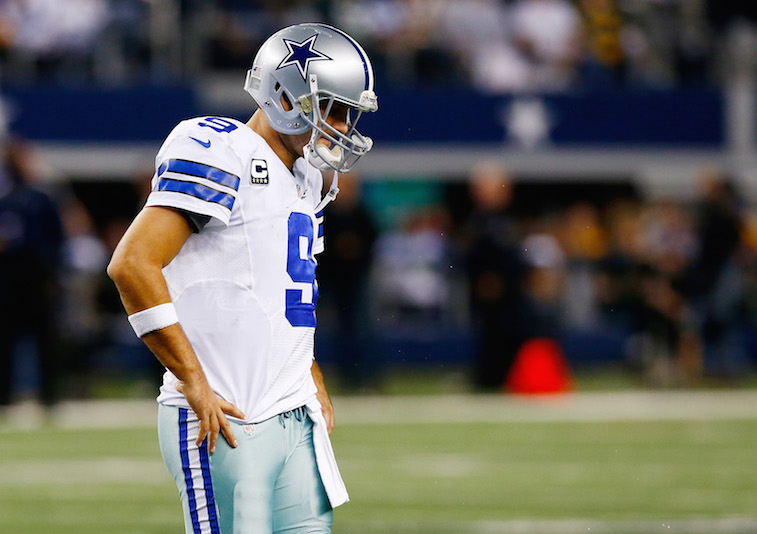 Everything is falling apart for the Dallas Cowboys. They've lost Tony Romo and Dez Bryant for the foreseeable future. Brandon Weeden is now starting at quarterback (for now) and only has Jason Witten to rely on as a legitimate weapon. The defense (which has played well so far) probably isn't good enough to lead the team. Everything is going against the Cowboys, and a long losing streak seems likely. That is why they are such a scary team this week.
Their opponents, the Atlanta Falcons, come in as slight road favorites. Atlanta has played well this season and owns a 2-0 record. Matt Ryan is running a great offense, and the defense is one of the most improved units in the league. Really, the Falcons' momentum is going in the complete opposite direction of that of the Cowboys. Therefore, it makes sense that they are favorites.
What makes Dallas so intriguing is all of that doubt that is going against the team right now. Teams that no one believes in always seem to have a surprisingly good performance or two. For this week, Dallas will be riding an intriguing wave of emotion that the players will be able to rally around. Playing in front of their home crowd, they will be a tough out for Atlanta.
2. Tennessee Titans (+3.5) vs. Indianapolis Colts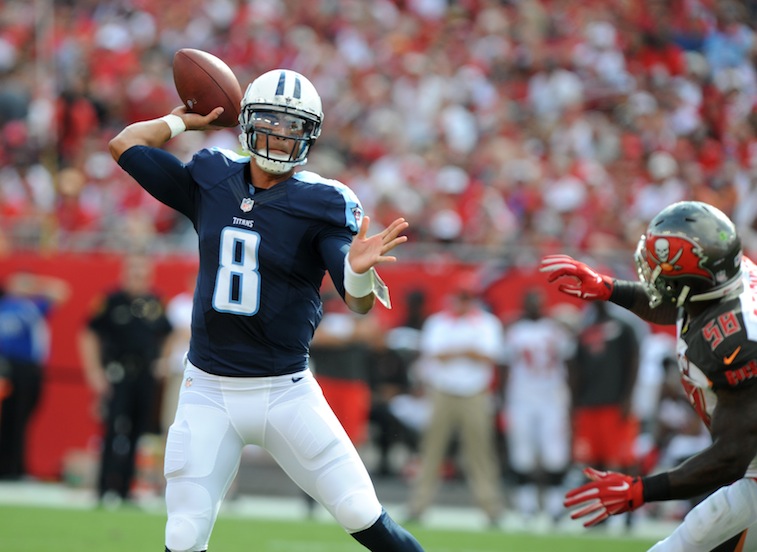 Picking the Indianapolis Colts to do anything positive right now is a gamble that isn't worth the bet. The Colts have looked simply awful in their first two games after coming into the season with Super Bowl aspirations. Andrew Luck has been a turnover machine, Andre Johnson and Frank Gore look old and slow, and the offensive line can't block a brick wall. They've been dominated by two of the best defenses in the league, so maybe the criticism isn't as warranted as it sounds. Also, they should be able to get back on track when they begin play against the weak AFC South. Right?
Not so fast. Yes, the AFC South has been one of the worst divisions in football over the past few seasons, but all that does is provide a perfect opportunity for an underdog team to rise up and knock off the Colts. In week three, that team is the Tennessee Titans. While it's been a tale of two completely different teams for the Titans in their first two games, their roster has some talent and should provide the Colts with a bigger challenge than people may think. Marcus Mariota looks more than promising as a rookie quarterback, and the defense has played well so far this season.
It isn't any stat or player for Tennessee that makes it a sleeper this weekend. Its the fact that the players will be at home, that the Colts are expected to rebound from a tough start to their season, and that the Colts are struggling. If Indianapolis isn't careful, 0-3 could be staring them right in the face.
1. San Francisco 49ers (+6.5) vs. Arizona Cardinals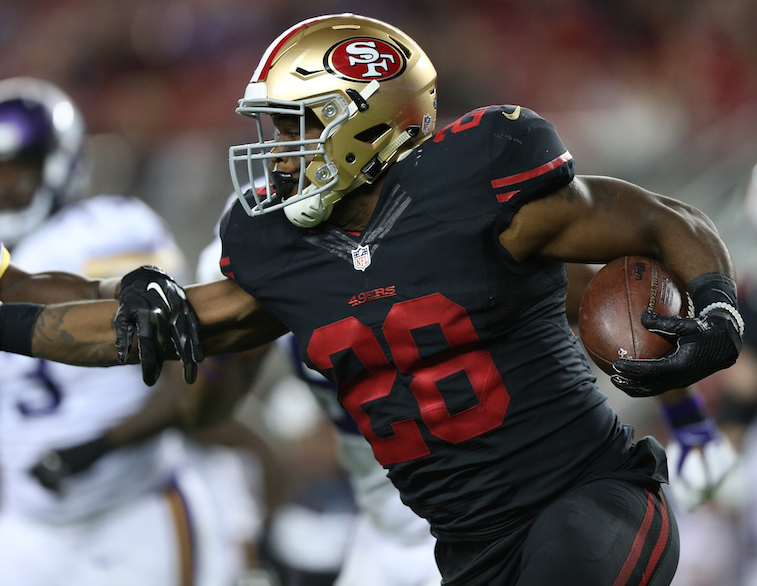 Not long ago, a game against the San Francisco 49ers and Arizona Cardinals showcased the 49ers as the favorite and the Cardinals as the underdog. The roles have been reversed in 2015 as Arizona has built a very nice looking squad this season. Carson Palmer has returned from injury to get the offense rolling so far. Larry Fitzgerald has found "the fountain of youth" to begin the season. Even the running game is producing, which all supports a defense that is opportunistic and knows how to make big plays. The Cardinals have a legitimate shot at the Super Bowl this season, but this week, they better think twice before overlooking their opponent.
Similar to Tennessee, San Francisco has shown how good it can play and how poorly it can play in its first two games of the season (which makes the team rightfully 1-1). Of course, the big storyline(s) in the offseason for the 49ers focused on how many pieces they lost from what was a Super Bowl team only a couple of seasons ago. With that, people thought the team would be terrible this season. All that does is make the team a terrifying opponent. The defense still has some daunting forces present, and Colin Kaepernick is still a play-making threat on offense (Carlos Hyde has also looked brilliant on that side of the ball). This is a team you can't discount any week.
The Cardinals are favored by nearly a touchdown over the 49ers at home in week three. That alone makes San Francisco the biggest sleeper team this weekend.