NFL: 3 Overreactions From Week 4 Action
With just the Pittsburgh Steelers and Cincinnati Bengals left to play in Week 4, it will cap off yet another exciting slate of games. It has once again brought forth some strong opinions and oversight about what lies ahead of several teams and players in 2019. Here are a few over-the-top takeaways from Week 4 action.
The Rams' downfall begins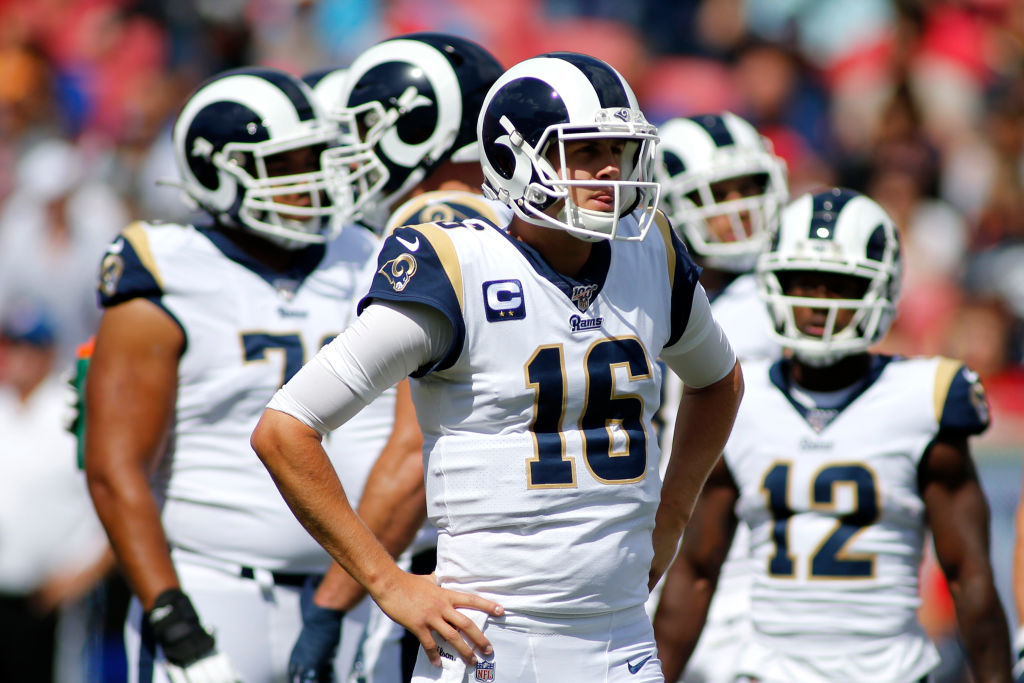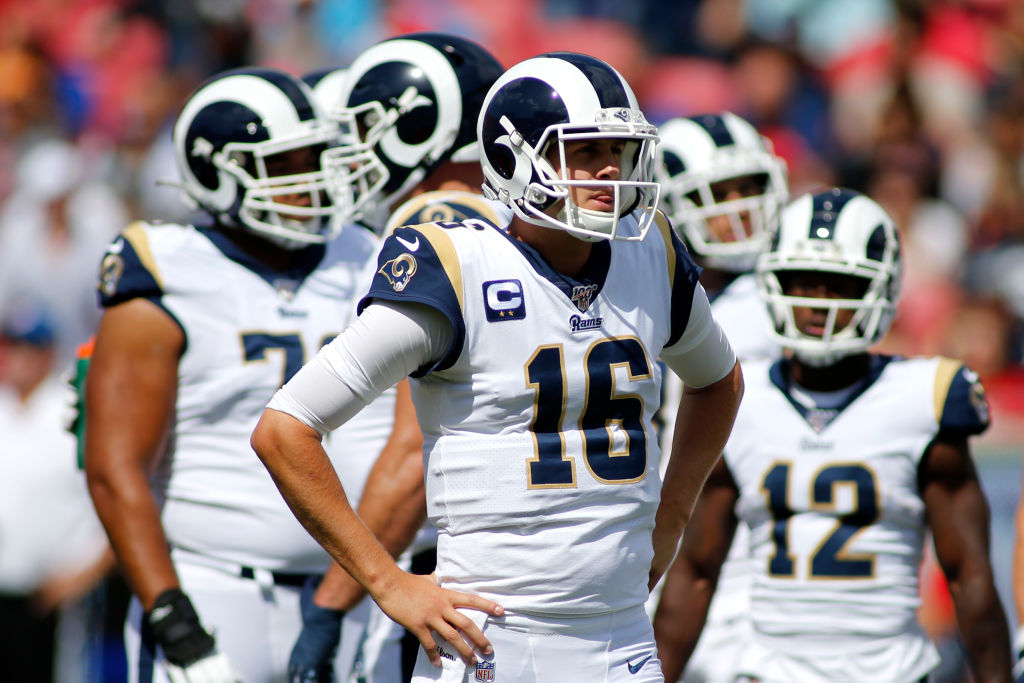 The Los Angeles Rams suffered their first loss of the season in a 55-40 upset at home against the Tampa Bay Buccaneers.
The primary focus centered on the play of quarterback Jared Goff, who continued to struggle to throw the ball with three interceptions that put the Rams into a quick 21-0 deficit. Goff helped the Rams battle back with a career-high 517 passing yards, but a fumble recovered for a touchdown by Ndamukong Suh in the final minutes of the fourth quarter sealed their fate.
Goff is heading through a tough stretch with four interceptions in his last two games that have drawn reasonable concern. Meanwhile, their defense made Jameis Winston look like a legitimate franchise quarterback. That said, the Rams still had a chance to come out on top in a game that they had no business in winning.
This will likely serve as an early-season wake-up call for the Rams. If anything, what needs to be remedied is their slow starts with just six first-quarter points this year whereas they ranked second overall in that department in 2018. This will need a quick turnaround with a tough Thursday night matchup on the road ahead against the Seattle Seahawks.
The Cowboys' strong start was a bluff
The Dallas Cowboys burst out of the gate to the 2019 season, winning their first three games in convincing fashion. This was met with their first defeat on Sunday night with a tough 12-10 loss on the road against the resurgent New Orleans Saints.
It quickly brought forth talk that the Cowboys may not be a serious Super Bowl contender. This has stemmed from their schedule prior to Week 4 playing the likes of the New York Giants, Washington Redskins, and Miami Dolphins while poking at Dak Prescott's ability to lead the team with his arm against stiff competition and whether he's worth a lucrative extension.
The Saints did an excellent defensive job of shutting down Ezekiel Elliott, limiting him to just 35 rushing yards on 18 attempts and forced a fumble. This may have been a disappointing offensive outcome, but there is plenty to be encouraged by from their defense that continues to prove to be among the best units in the league.
Dallas restricting New Orleans to 4.3 yards per play, four empty red-zone trips and had just 12 points all coming from field goals. Prescott and the Cowboys will be just fine and amped up for their next test at home in Week 5 action against the Green Bay Packers.
Lions exposed Patrick Mahomes and the Chiefs' offense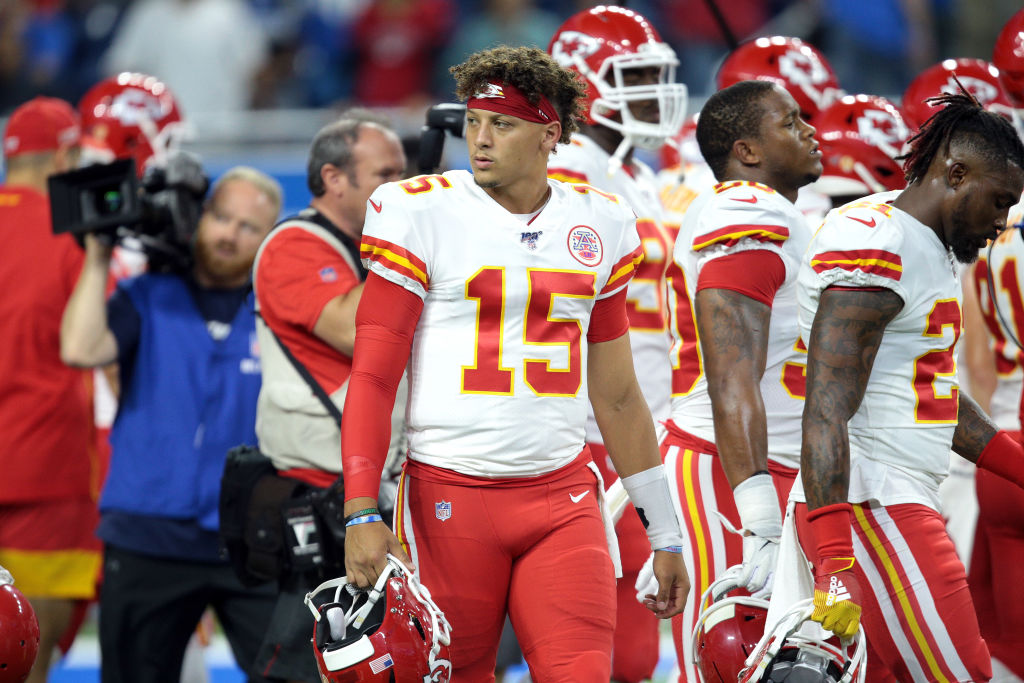 The Kansas City Chiefs moved to an undefeated 4-0 mark through the first month of the season by inching past the Detroit Lions 34-30.
It wasn't the cleanest of wins for the Chiefs after having to come back from a second early double-digit deficit. Detroit displayed great fortitude while holding its own against Kansas City's high-powered offense, possessing the lead late into the fourth quarter.
This wasn't the typical stellar outing from star quarterback Patrick Mahomes, but he led the offense down the field with five scoring drives despite three turnovers from fumbles. Mahomes' mobility with his legs wound up making the biggest difference by piling up 54 yards on six scrambles.
There will be those that point to Mahomes' lack of touchdown passes that ended a bid at a historic feat, but the simple fact is that the Chiefs put up 34 points without that. It's certainly a fearful sign for the rest of the league.