NFL: 3 Players Most Likely to Win Offensive Rookie of the Year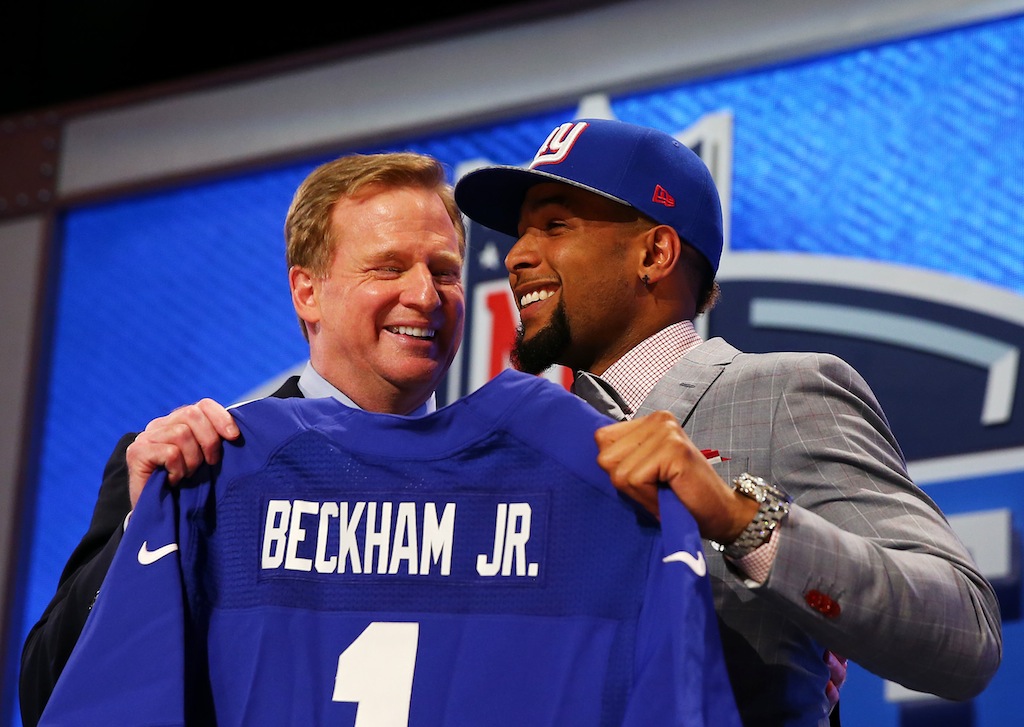 If playing in the NFL was easy, everyone would be doing it. But that is far from the case.
The National Football League is filled with some of the best athletes on the planet. These individuals are fast, strong, physical, and ready to dish out the punishment. If you're a first-year player looking to make a mark, you better come prepared. Otherwise you'll learn fairly quickly that the NFL is not college ball. It's the big time. And you have to earn your place there.
When you take into consideration the physicality of the league and the overall increased speed of the game, you soon realize that most rookies are supposed to struggle at this level. Life in the National Football League is unlike anything they've experienced before. Despite how things probably were for much of their football career, not many individuals dominate in the NFL right off the bat. Of course, that doesn't mean a select few won't distinguish themselves.
As fans of the game, we're always on the lookout for the next great superstar. And since this league tends to be offensively minded, we tend to be drawn to players on that side of the ball. While not every rookie has thrived in his first season, some players have managed to impress. Even the good folks in Vegas have taken notice — and the odds of success seem to reflect that.
Therefore, as we can set to start the second half of the 2015 NFL season, here's a look at the three players most likely to win Offensive Rookie of the Year.
3. Jameis Winston, quarterback, Tampa Bay Buccaneers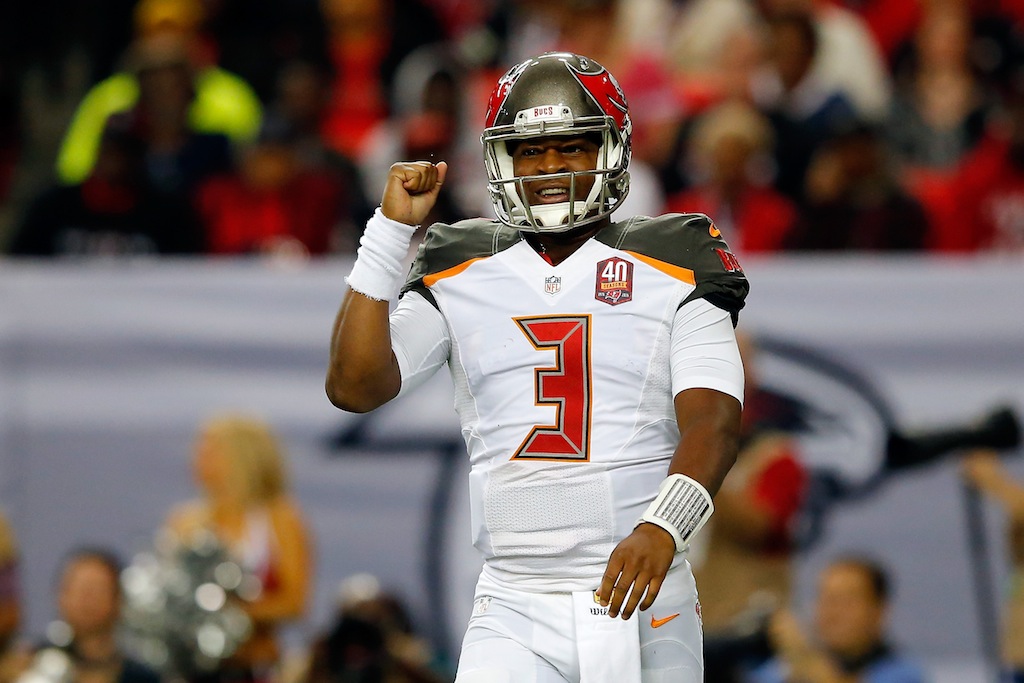 Odds: 15-1
Despite the high expectations that come with being the No. 1 overall pick, Jameis Winston struggled to adapt to the NFL game. In the first four starts of his career, the former Heisman Trophy winner threw seven interceptions, including four in Tampa Bay's Week 4 loss to the Carolina Panthers, and had the Buccaneers sitting at 1-3. However, he has since seemed to turn things around. In his last three games, Winston has thrown four touchdowns passes, hasn't thrown an interception, and the Bucs are 2-1. Now that's more like it.
2. Amari Cooper, wide receiver, Oakland Raiders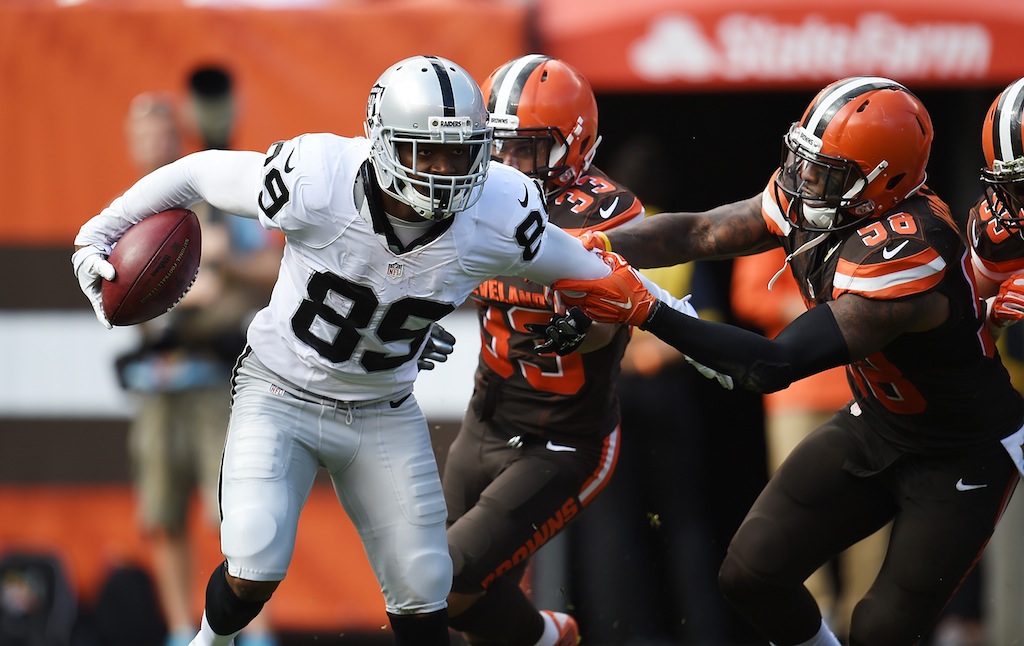 Odds: 2-1
With his polished route-running ability, impressive hands, and unflappable nature, you'd never think wide receiver Amari Cooper was a rookie. Yet, ever since he was selected with the No. 4 overall pick in the 2015 draft, all the former Alabama standout has done is catch 38 passes for 565 yards and three receiving touchdowns. On top of that, in just seven career contests, Cooper already has three games with 100 or more receiving yards. We think the Oakland Raiders snagged themselves a superstar in No. 89. Does anyone disagree?
1. Todd Gurley, running back, St. Louis Rams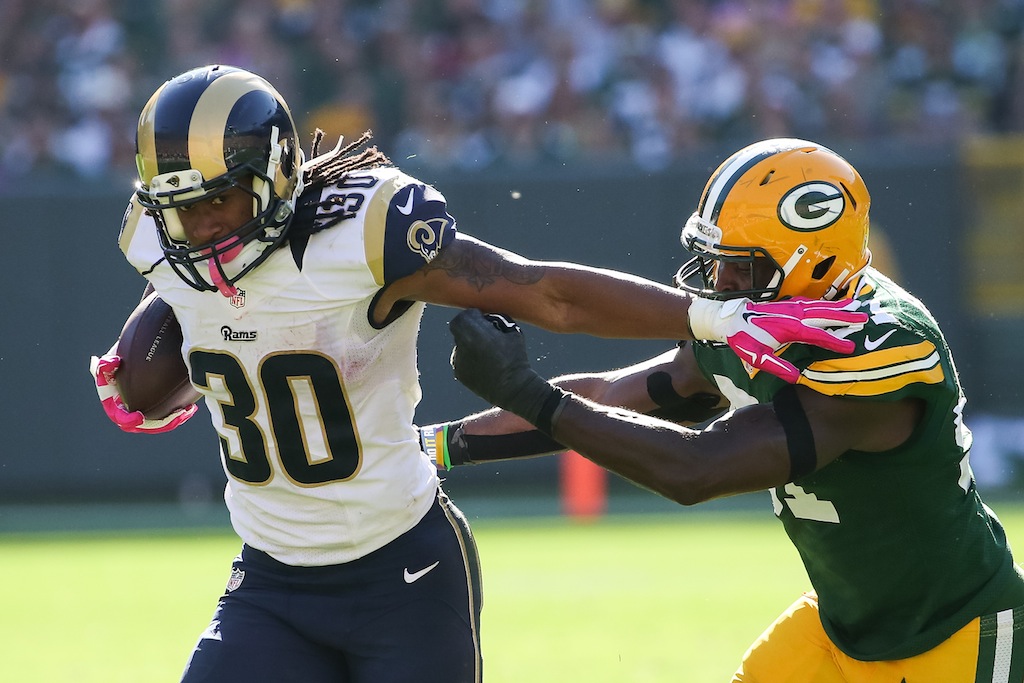 Odds: 2-5
There is nothing normal about St. Louis Rams running back Todd Gurley. Despite being less than a year removed from a torn ACL, he's already turned the National Football League into his own personal playground.
In just five games, the former Georgia Bulldog has 575 rushing yards — fifth most in the NFL — four straight games with at least 128 yards on the ground, and three rushing touchdowns. He's tied for the league-lead in yards per carry (6.1) and tops the NFL in rushing yards per game (115). If this year's No. 10 overall pick keeps this up, he'll do more than just run away from opposing defenders. He'll run away with the Offensive Rookie of the Year award.
Odds are courtesy of sportsbook.ag.
All statistics are courtesy of Pro-Football-Reference.com, NFL.com, and ESPN.go.com.