NFL: 3 Players Who Will Thrive With Their New Teams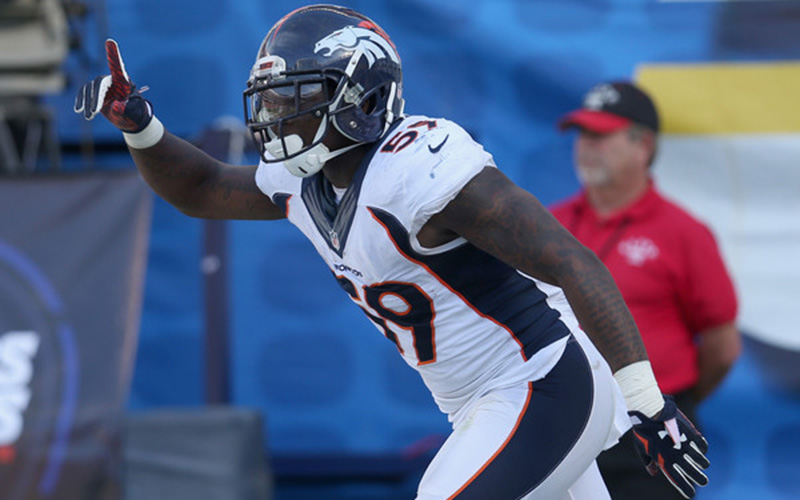 NFL free agency is like a tornado that rips through the football world, moving players all over the place and changing the landscape of the league. The 2016 free agent class brought about a number of significant moves — maybe more so than recent seasons — which will surely impact the race for Super Bowl LI next season.
From the mini-destruction of the defending Super Bowl champs' roster to fringe contenders securing splash deals and key contributors upgrading their new clubs, it wouldn't be a surprise to see the playoff field from 2015 undergo a massive makeover in 2016 thanks to these free agents. Of course, signing a free agent in the offseason doesn't guarantee success in the regular season for the player or his new team. Several times throughout NFL history, key free-agent signings have come back to hurt everyone involved.
Based on that trend, many of the guys changing homes next season will likely falter at the hands of big, fresh contracts. For the free agent signings that do pan out, however, the benefit for the player and the team provides a feeling of joy that can only be matched by winning a Lombardi trophy. With that said, we have three players from this year's free agent class who will earn their money and have the biggest positive impacts on their new clubs.
3. Danny Trevathan, Chicago Bears
Trevathan wasn't the most well-known defender on the Denver Broncos' dominant defense that basically won the Super Bowl all by itself. He didn't always make the flashy plays like Von Miller, DeMarcus Ware, or Malik Jackson did. What Trevathan did was provide a consistent force as an inside linebacker, which was as important as anything for that unit.
In his last two full seasons with Denver (2013 and 2015), Trevathan was the leading tackler for the Broncos (both seasons ended in with Super Bowl appearances). As he changes teams following a championship season to rejoin his former coach, John Fox, few players could have as big an impact on their new team as Trevathan might have with the Chicago Bears in 2016.
Last season, the Bears struggled against the run and weren't great on defense overall (ranking 14th in total yards allowed and 20th in points). Their linebacking corp was also mediocre at best, so to say Trevathan fills a need is an understatement. He should help that unit become stable against the run, which will help them against the pass as well. Trevathan is also an experienced player who knows how to be a leader on the field, something that is vital for an effective linebacker.
Anxious to prove that he can excel outside of Denver, expect Trevathan to be the driving force of an improved Bears team in 2016 that should compete for a playoff spot following a 6-10 campaign. Chicago has a proud franchise tradition of having great linebackers and Trevathan could end up being the best one since Brian Urlacher.
2. Marvin Jones, Detroit Lions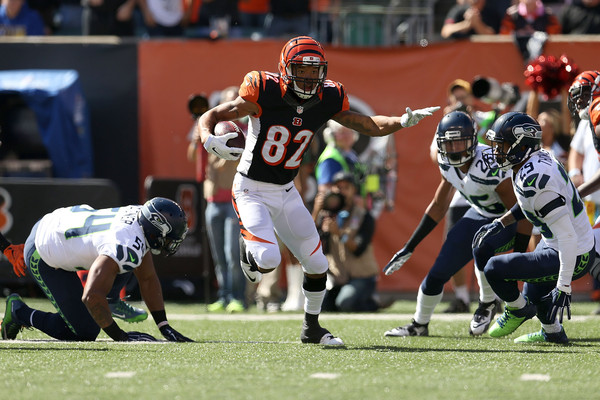 When Calvin Johnson decided to retire from pro football after just nine seasons in the league, Detroit Lions' fans felt like there was no hope for their franchise. That's what happens when little good fortune comes to your team after so many years of failure and disappointment.
While replacing a player of Johnson's stature and value is impossible to do with one single addition, the Lions did make an effort to do just that by signing free agent wideout Marvin Jones — previously of the Cincinnati Bengals. Jones wasn't the best receiver in the league by any means last season, but an opportunity with a new team where he will be more utilized could prove to be huge for both him and the Lions next season.
In 2015 (the best season of his three healthy NFL campaigns), Jones caught 65 passes for the Bengals for 816 yards and four touchdowns, providing a solid threat opposite the dominant A.J. Green. Those aren't bad numbers at all for a No. 2 option and with Johnson no longer in town, Jones has a chance to absolutely shine in Detroit.
Seeing as the Lions already had a solid receiver in Golden Tate prior to singing Jones, QB Matt Stafford now appears to have a potentially great receiving duo to work with. If Jones can fill enough of the void left by Johnson, he could play a big role in helping the Lions improve on a 7-9 season and compete for the playoffs.
1. Matt Forte, New York Jets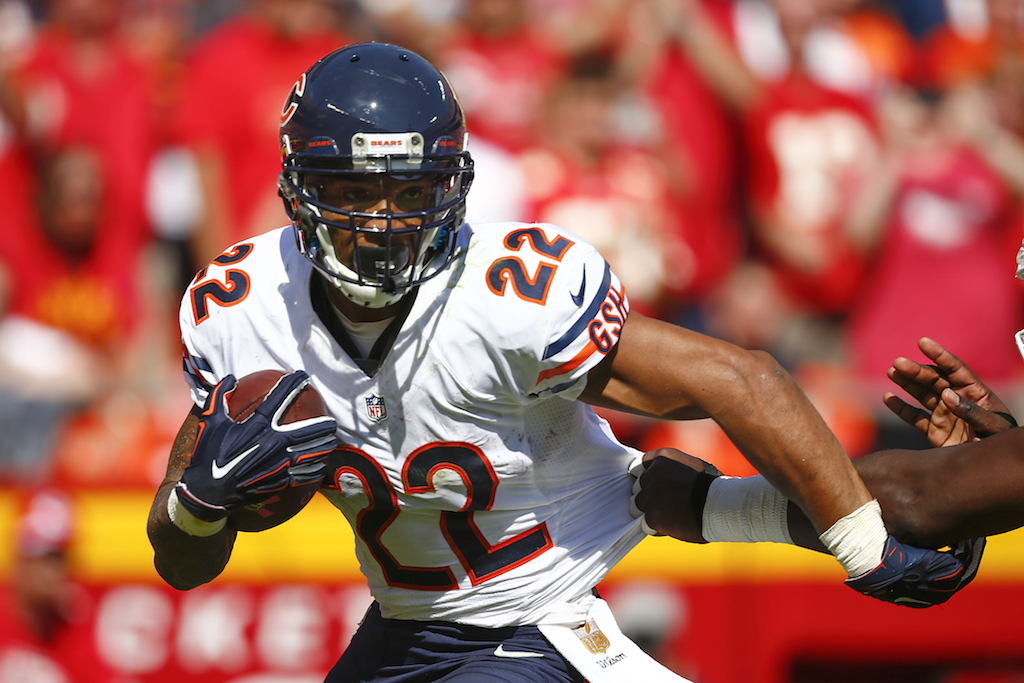 Over the past eight seasons, no running back aside from Adrian Peterson has been as productive as Matt Forte. In that time span, the Tulane product has had five seasons with over 1,000 rushing yards and has never rushed for fewer than 898 yards in any given season. Forte also has 45 rushing scores over that timespan, but his game stretches far beyond his rushing totals. He also owns a career 4,116 receiving yards to go along with 19 touchdown receptions, proving that he has been one of the best dual-threat running backs in the history of the game (his 12,718 all-purpose yards are most in the league since 2008).
Forte spent each of those seasons with the Chicago Bears, but free agency pushed him out to New York with the Jets, who should expect the same production form the versatile star. New York likes to play great defense and run the ball to find success. Forte fits that scheme perfectly and should thrive running behind the likes of D'Brickashaw Ferguson.
The Jets also have other playmakers on offense, like Brandon Marshall, who will help take some of the pressure off the veteran RB. Forte's ability to catch and run will provide an upgrade over Chris Ivory from last season, which is saying something because Ivory was solid at the very least. The Jets nearly made the playoffs in 2015, but the addition of Forte could help them achieve this goal in 2016.
Statistics courtesy of ESPN.com, NFL.com, and Pro-Football-Reference.com.