NFL: 3 Potential Landing Spots for Marshawn Lynch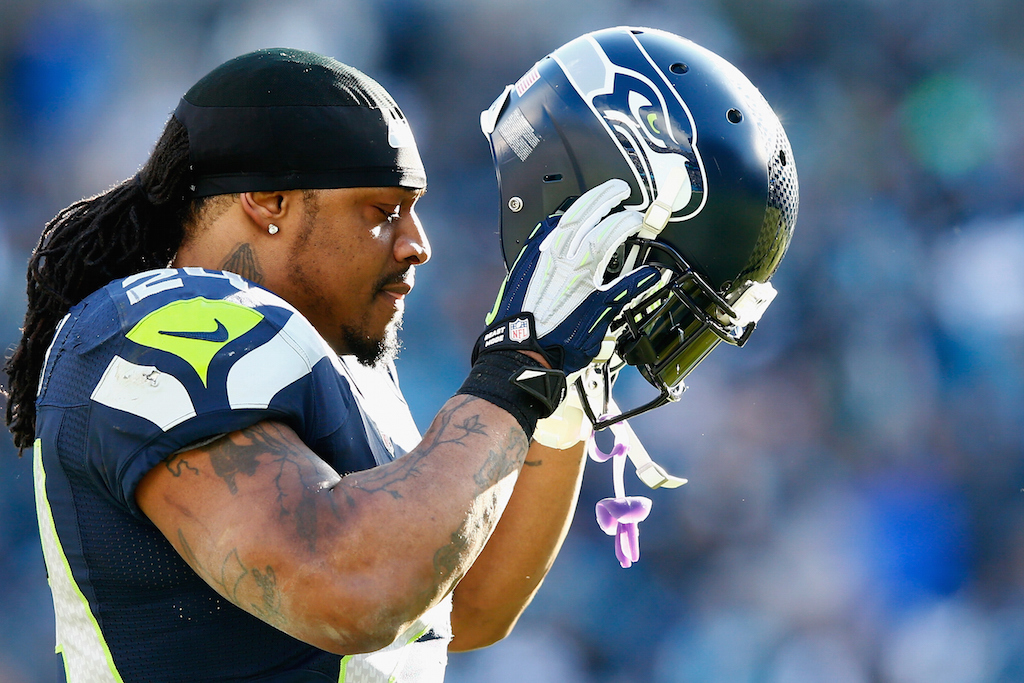 For the first time since the 2012 season, an NFC team that's not the Seattle Seahawks will represent in the Super Bowl. If that seems strange, you might want to strap yourself in. There's a strong possibility that even more change is in the air. According to Zach Whitman of SB Nation's Field Gulls, ESPN.com's John Clayton reports that running back Marshawn Lynch is "absolutely, 100%" done in Seattle. Sorry, Beast Mode fans.
As hard as this news may be to swallow, if you ask us, it makes perfect sense. At this moment, Lynch is 29 years old — he'll be 30 in April — and he was only healthy enough to play in seven games this season. Not only are these two large strikes against him, but he's also scheduled to make $9 million next season, which amounts to $11.5 million against the cap in 2016. That will not be worth it for Seattle. If they cut the five-time Pro Bowler, it would only cost them a cap hit of $5 million, essentially saving them $6.5 million in cap space.
Plus, in Thomas Rawls, the Seahawks have a younger, less expensive, and capable back to replace the aging Beast Mode. The numbers paint a pretty clear picture; one that doesn't involve Marshawn Lynch in Seattle in 2016. Of course, the way we see it, Lynch still has a few good years left in him. Therefore, plenty of teams will probably show interest in his services. With that in mind, if Lynch is truly done in Seattle, here's a look at three spots the powerful running back could land in 2016.
1. Dallas Cowboys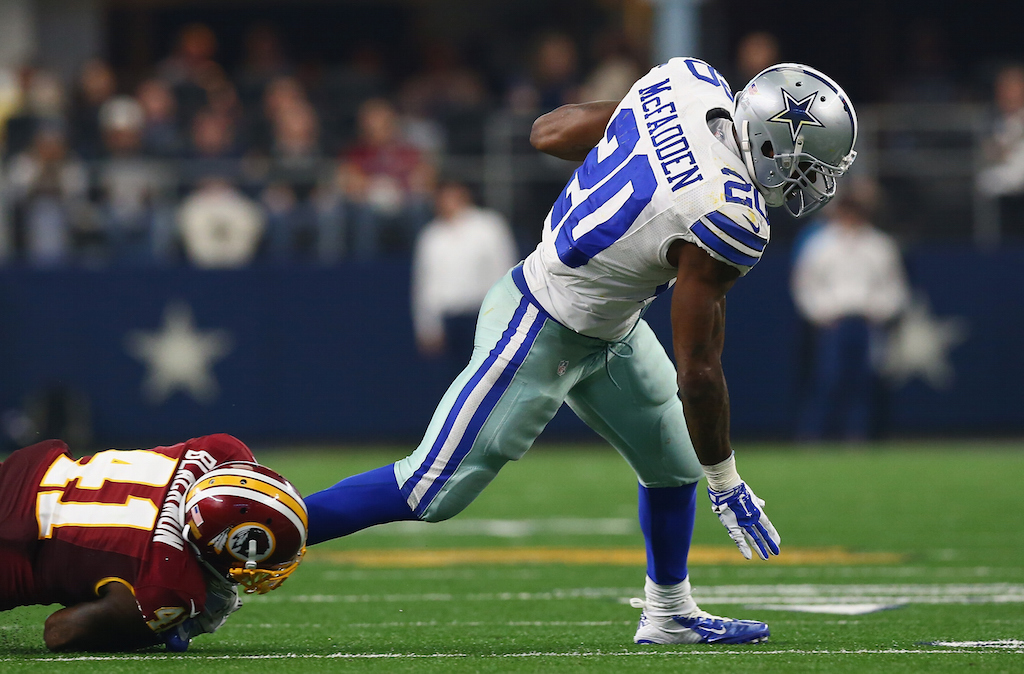 Considering DeMarco Murray's recent season with the Philadelphia Eagles, you can't fault the Dallas Cowboys for not wanting to shell out big bucks for the former rushing champion. That said, the Cowboys' use of running back by committee in 2015 was hardly as effective as the team hoped. While Darren McFadden was a reliable option for The Boys, rushing for 1,089 yards on 239 carries, Dallas only managed eight rushing touchdowns (21st in the NFL). Lynch wouldn't be a long-term solution. However, we saw what happens in Big D when superstars Tony Romo and Dez Bryant go down with injuries. Should that happen again, having Beast Mode in the backfield would soften the blow.
2. Oakland Raiders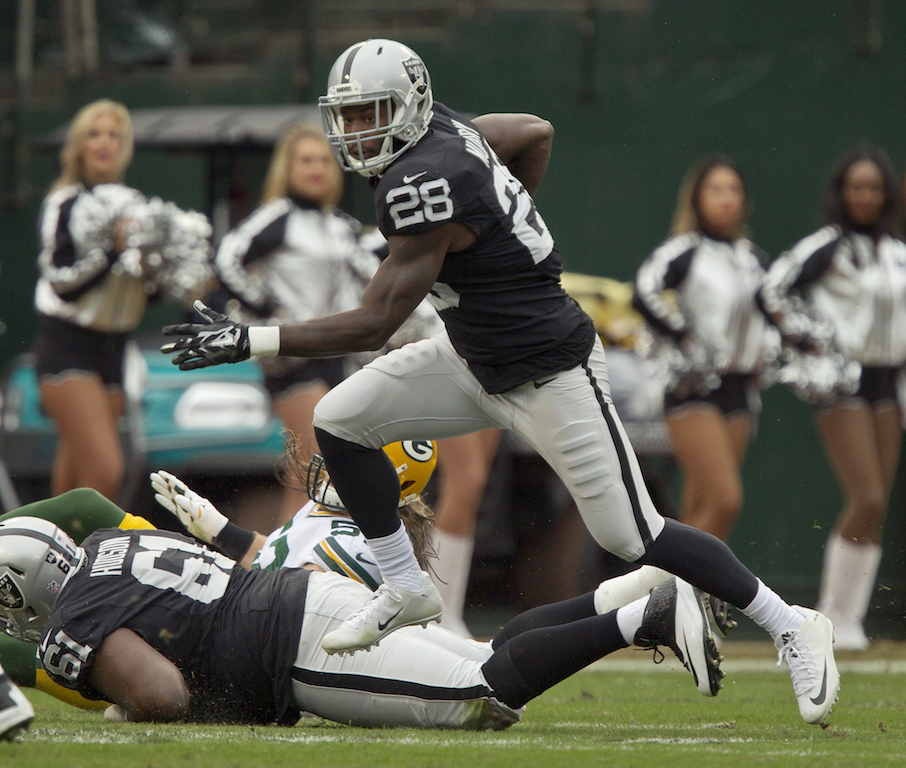 Despite finishing the 2015 regular season third in the AFC West with a 7-9 record, it's clear that Raiders head coach Jack Del Rio has a solid, young core brewing in Oakland. Quarterback Derek Carr is a Pro Bowler in the making; wide receiver Amari Cooper proves to be polished beyond his years; and running back Latavius Murray — with 1,066 rushing yards and six rushing touchdowns in 2015 — is well on his way to being a stud. While it may seem unnecessary to bring in someone like Lynch when you have all this talent, the Raiders would be wise to consider it.
First and foremost, it never hurts to lighten the load at the running back position. And with Lynch in the fold, the Raiders wouldn't be forced to rely so much on their young back. Plus, having the one-two punch of Murray and Lynch would add more firepower to the unit, giving the Raiders another potent piece on the offensive side of the ball. Throw in the fact that Lynch's Oakland ties are important to him and the team's healthy financial situation in 2016, and it seems like a no-brainer to bring Beast Mode back to the Bay Area.
3. New England Patriots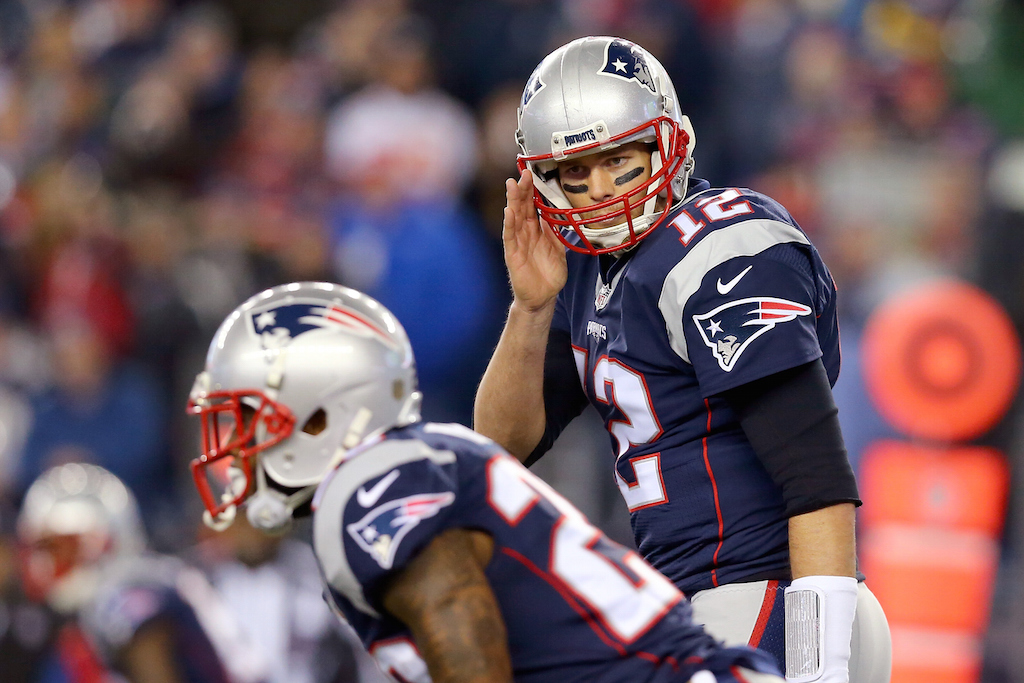 When it comes to bringing out the best in aging running backs, no team does it better than the New England Patriots. If the opportunity presents itself for Bill Belichick to bring in Lynch, it would hardly surprise us to see him get the deal done. Aside from the obvious benefit of having a force like Lynch in the backfield, the Pats will also be relatively thin at the position in 2016.
Breakout back Dion Lewis is under contract through 2017, but he'll need to bounce back from a torn ACL that forced him to miss much of the 2015 season. On top of that, running back LeGarrette Blount will become an unrestricted free agent in 2016. Given these circumstances, it makes sense for Lynch to end up in New England. Plus, let's be real, how entertaining would it be to have Rob Gronkowski and Beast Mode on the same team? You don't need to respond. We already know the answer.
Statistics courtesy of Pro-Football-Reference.com and Spotrac.com.