NFL: 3 Potential Upsets in Week 17
Shocking upsets happen every week in the National Football League. This is mainly because the parity between the 32 teams in the NFL is far greater than that of any other professional sports league in America. It can be attributed as one of the main reasons why the NFL is far and away the most popular professional sports league in the country.
Last week, we saw the Washington Redskins travel to Philadelphia and upset the Eagles to clinch the NFC East division title; we saw the Atlanta Falcons stun the Carolina Panthers, ending their bid for a perfect season; we saw the Baltimore Ravens shock the Pittsburgh Steelers; and we saw the New York Jets jolt the New England Patriots to stay alive in the AFC Playoff race. So, who will be the next team to find themselves on upset alert? Here is a look at three potential upsets in Week 17 of the 2015 season.
Note: All upset picks are against the spread (ATS) picks.
1. Washington Redskins (8-7) over Dallas Cowboys (4-11)
Point spread: Cowboys favored by 4 points
Location: AT&T Stadium, Arlington, Texas
Neither team has much to play for in this game — the Redskins will be the No. 4 seed in the NFC regardless of the outcome, and the Cowboys' putrid 2015 season will finally come to an end. With that being said, the Redskins plan to play their healthy starters to keep them sharp for their upcoming playoff game next week, which is why we are giving them the edge here. On top of that, the Cowboys have looked disinterested (for the most part) in their last three games, and it has showed in a big way through their effort on the field. Expect to see the Redskins win this game and improve their overall record to 9-7.
2. Minnesota Vikings (10-5) over Green Bay Packers (10-5)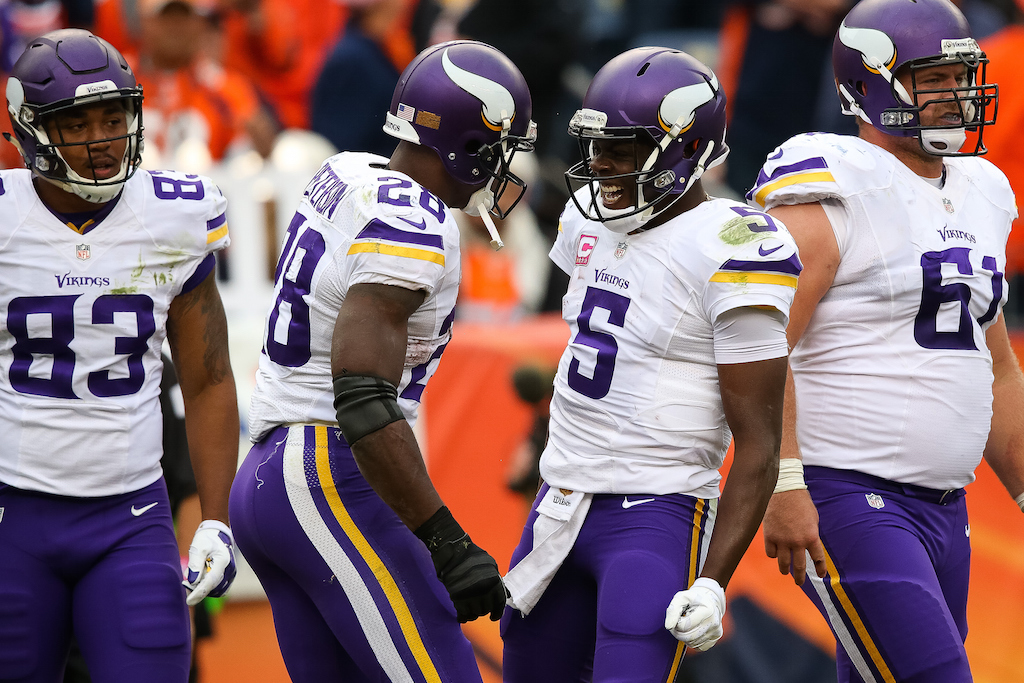 Point spread: Packers favored by 3.5 points
Location: Lambeau Field, Green Bay, Wisconsin
The Vikings are a more complete team than the Packers, which we believe will decide this game. Green Bay is still struggling to protect their most valuable asset, quarterback Aaron Rodgers, and their wide receivers are struggling with simple things, such as catching the ball. Defensively, the Packers' weakness is defending the run, which is bad news since Adrian Peterson, the NFL's leading rusher, is coming to town. All said, these two teams are trending in opposite directions (Vikings up, Packers down), and we believe the 2015 NFC North division crown will belong to Minnesota when this game comes to an end on Sunday.
3. Oakland Raiders (7-8) over Kansas City Chiefs (10-5)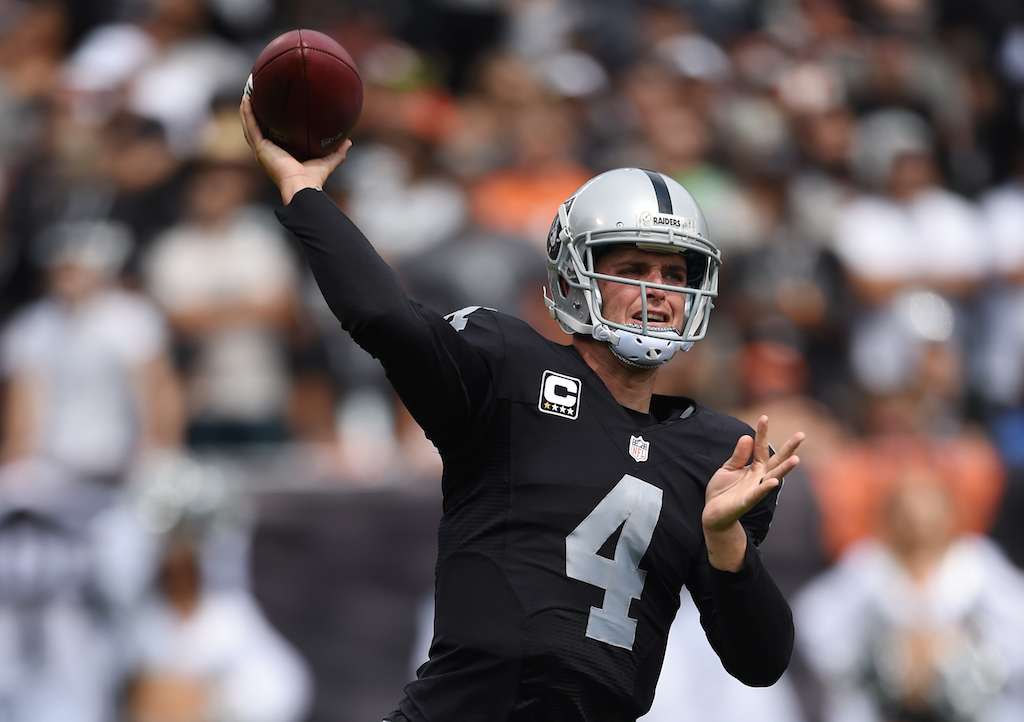 Point spread: Chiefs favored by 7.5 points
Location: Arrowhead Stadium, Kansas City, Missouri
For all intents and purposes, this game is set to serve as the Raiders' Super Bowl. With a win, they can clinch their first non-losing overall record since 2011, as well as ensure that the Chiefs, one of their biggest rivals, don't have a chance at winning the AFC West division title. With the Chiefs expected to be without standout pass rushers, Justin Houston and Tamba Hali, we believe that Oakland quarterback Derek Carr (pictured above) will end his sophomore season on a high note. Expect to see this game decided by a field goal or less in either direction.
Statistics courtesy of Pro-Football-Reference.com. Point spreads courtesy of Sportsbook.ag.