NFL: 3 Potential Upsets in Week 4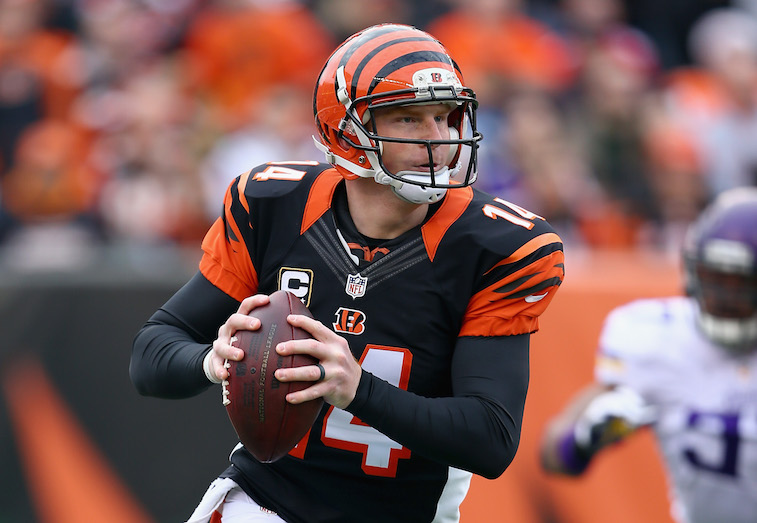 This may not be completely obvious to some fans, but one of the best qualities of the National Football League is its parity. Every week we watch multiple teams pull of upset wins, something that wouldn't happen without parity. Simply put, watching a game that can be won by either of the teams involved is much more exciting than watching a game that is expected to be a blowout.
In Week 3, the notable upsets around the league included the Cincinnati Bengals beating Baltimore Ravens, the Oakland Raiders beating the Cleveland Browns, and the Buffalo Bills beating the Miami Dolphins. Surprisingly, all three winning teams pulled off their upsets on the road. With that being said, here is a look at three games that we feel have upset potential in Week 4.
** Note: All upset picks are against the spread (ATS) picks
1. Cleveland Browns over San Diego Chargers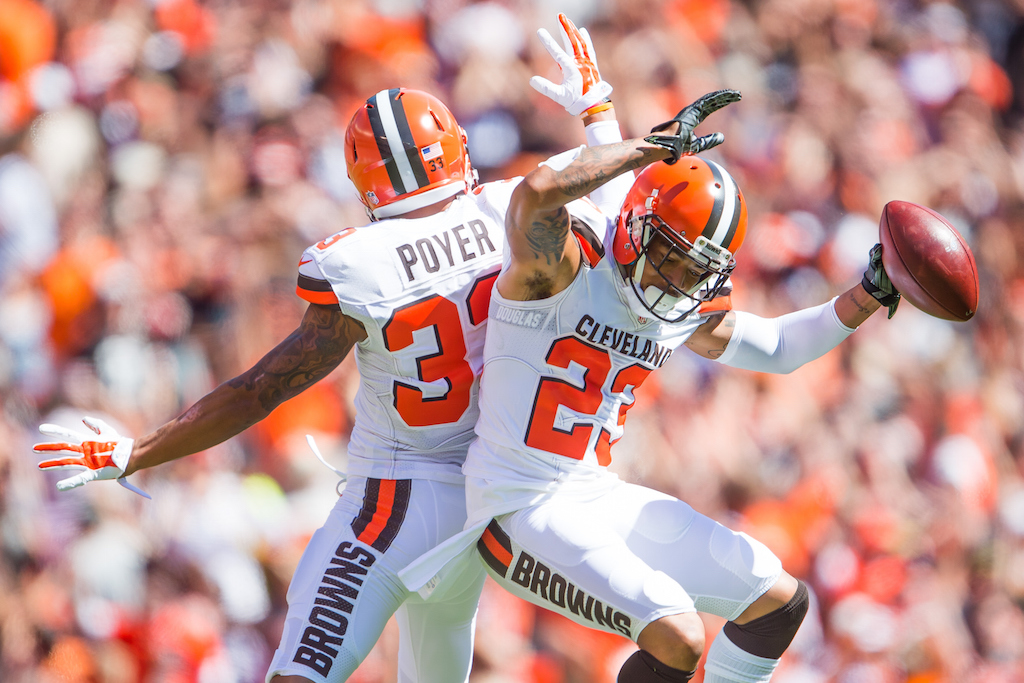 Point spread: Chargers favored by 8 points
The Chargers may ultimately win, but we think this game will be closer than the point spread would suggest. They have yet to show it on the field, but the Browns have loads of talent on the defensive side of the ball. Given that they will not have to focus on stopping an elite wide receiver, we are anticipating a much stronger performance out of the Cleveland defense this week. Offensively, the Browns should find a decent level of success on the ground against the Chargers, which will keep this game close until the very end. We see this matchup being decided by a touchdown or less.
2.  New York Giants over Buffalo Bills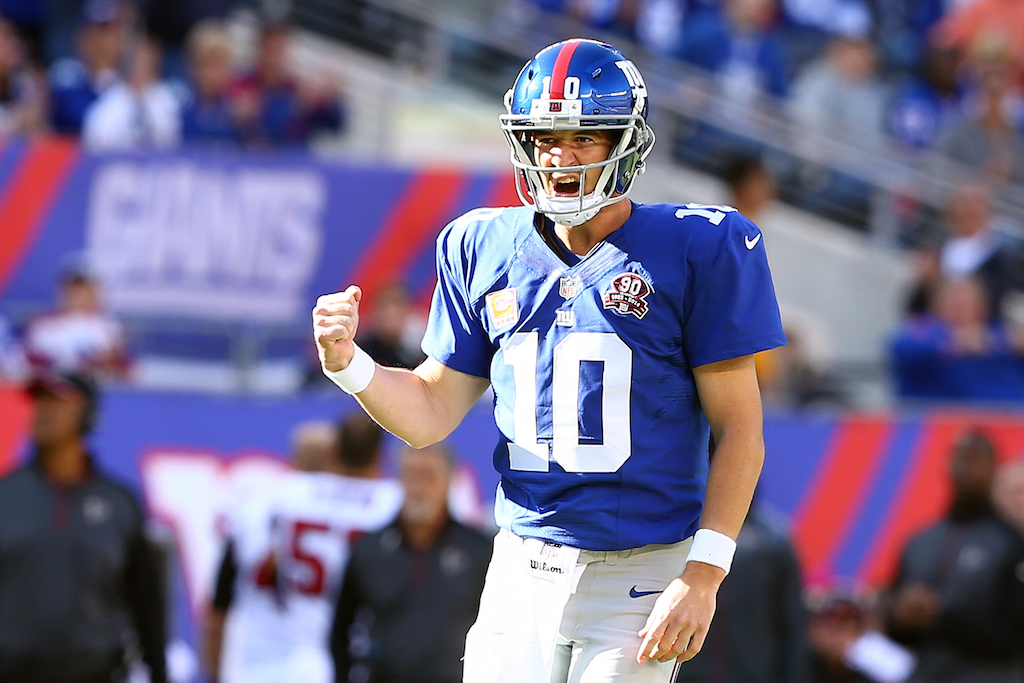 Point spread: Bills favored by 5.5 points
This is another game where we could see the favored team come away with the win, but not by as many points as the point spread would suggest. The Bills unquestionably have one of the most talented defensive teams in the league and their offense, behind quarterback Tyrod Taylor, isn't really far behind. With that being said, the Giants will have had 10 days to prepare for this game, and looked like a team that was firing on all cylinders in their Week 3 win over the Washington Redskins. If quarterback Eli Manning and wide receiver Odell Beckham Jr. get on a roll early, we wouldn't be shocked if the Giants go in to Buffalo and beat the Bills. Either way, we see this game being decided by a field goal at most.
3.  Dallas Cowboys over New Orleans Saints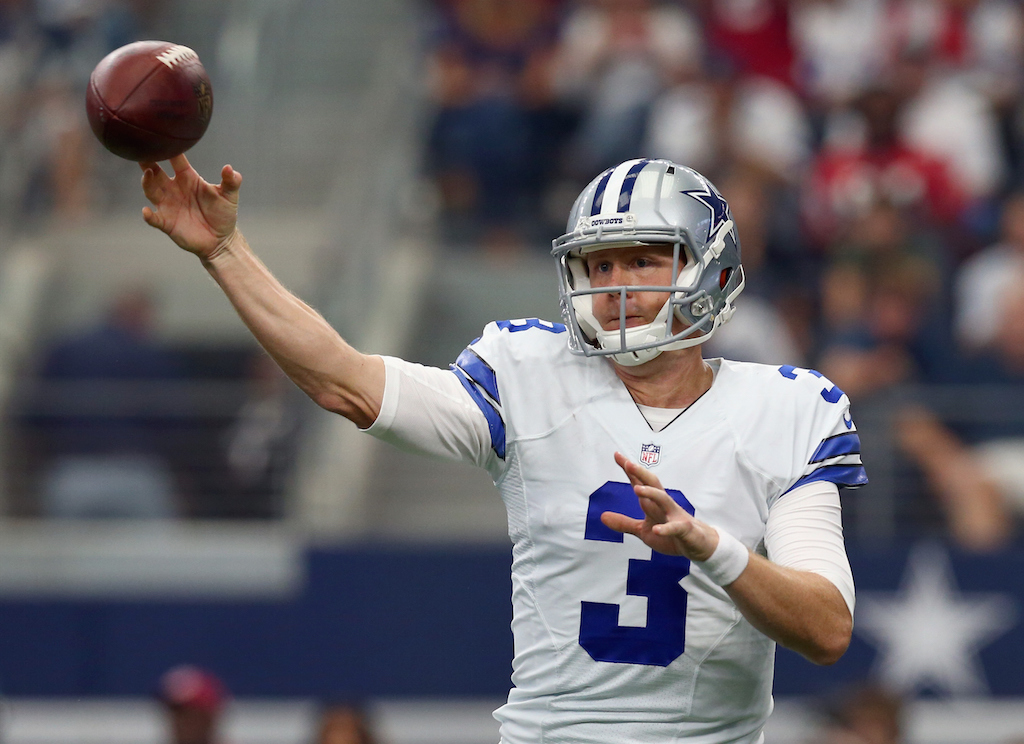 Point spread: Saints favored by 4.5 points
The Saints may be favored by 4.5 points, but we like the Cowboys to come away with the upset win here – even if Drew Brees is in the lineup for the Saints. Without Tony Romo under center, we are expecting the Cowboys to rely heavily on their rushing attack to move the ball in this game, and we are anticipating them having a great deal of success against a Saints' defense that is giving up 126.0 rushing yards per game this season. New Orleans simply doesn't have the same dominant offense we have grown accustomed to seeing without All-Pro tight end Jimmy Graham, or any elite pass catchers for that matter, in their lineup. On top of that, Brees is still nursing a shoulder injury that will likely hinder his performance in this game. All said, we are expecting an underdog road win for the Cowboys here.
All statistics courtesy of Pro-Football-Reference, all point spreads courtesy of Sportsbook.ag.