NFL: 3 Potential Upsets in Week 5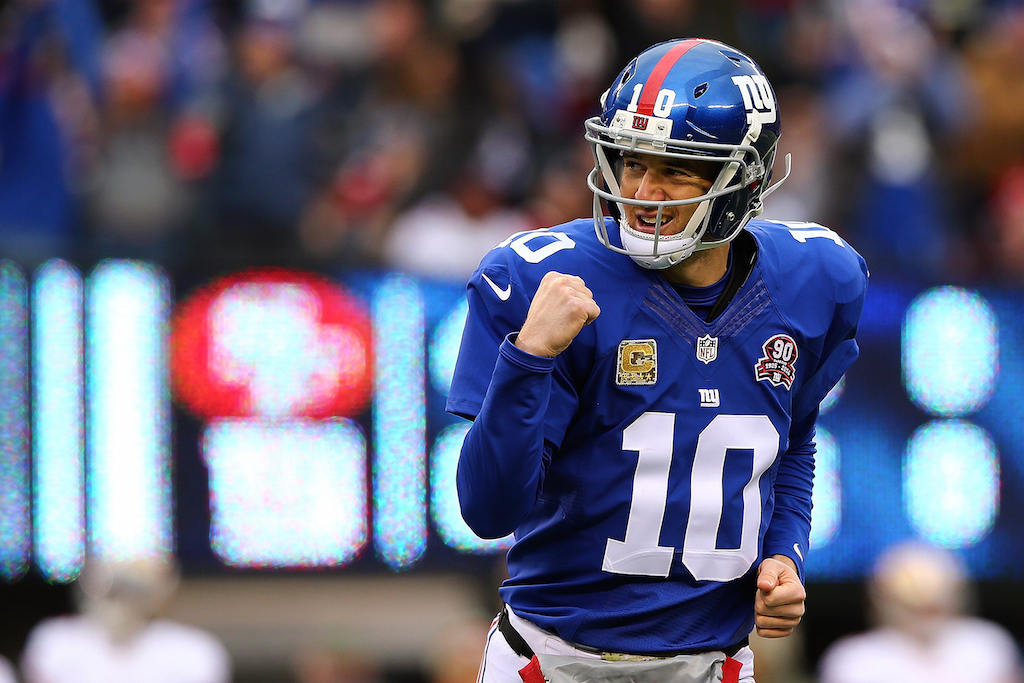 Anything can happen on any given Sunday in the National Football League. As corny as that cliché may sound, you cannot argue that there is some truth behind it. Every week in the NFL, we see surprising individual and team performances. While they can be mutually exclusive, both are contributing factors in one of the most exciting occurrences in professional sports: unforeseen upset victories.
In Week 4, we saw Eli Manning (pictured above) and the New York Giants travel to Buffalo and completely dismantle the favored Bills. We saw the Chicago Bears upset the fast-rising Oakland Raiders. And we saw the Washington Redskins upset Chip Kelly's Philadelphia Eagles. Had it not been for an officiating gaffe, we would have witnessed the Detroit Lions pull off a huge upset win over the heavily favored Seattle Seahawks.
Statistics would suggest that we will see a handful of upsets in Week 5 as well. With that being said, here is a look at three games that we feel have upset potential in Week 5.
***Note: All upset picks are against the spread (ATS) picks
1.  Jacksonville Jaguars (1-3) over Tampa Bay Buccaneers (1-3)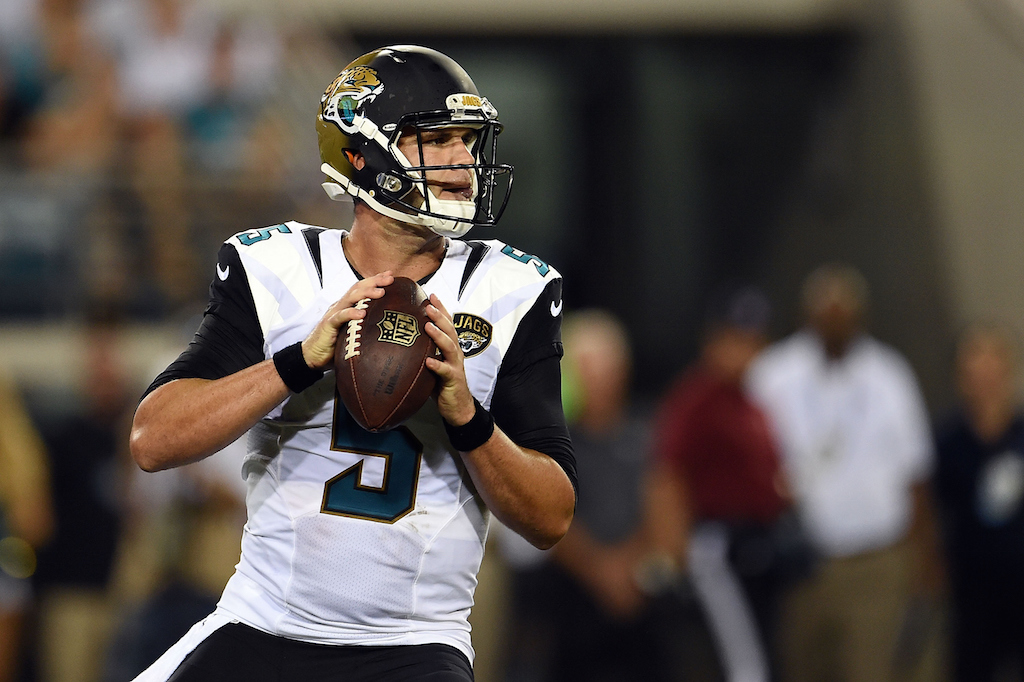 Point Spread:  Buccaneers favored by 3 points
Based on their overall records and each team's lack of recent success, this game looks like a snoozer. In reality, it could be one of the more entertaining games of the week. You may think we are crazy for saying that, given the state of these two franchises, but on paper, this is an intriguing matchup — one that we believe favors the Jaguars. Both teams are grooming young quarterbacks, but at this point, we feel like Jacksonville is in better shape with Blake Bortles (pictured above) than Tampa Bay is with Jameis Winston (five years down the road we may feel differently).
On top of that, we see Jaguars rookie running back T.J. Yeldon having a field day against a Tampa Bay defense that ranks 30th in the league against the run in 2015. Neither team is particularly scary defensively, but Jacksonville has quietly emerged as one of the better run defenses in the league, giving up an average of just 83 yards per game. When it's all said and done, this game will likely come down to the performance of Winston, and we don't believe he is ready to carry his team to a victory.
2.  Seattle Seahawks (2-2) over Cincinnati Bengals (4-0)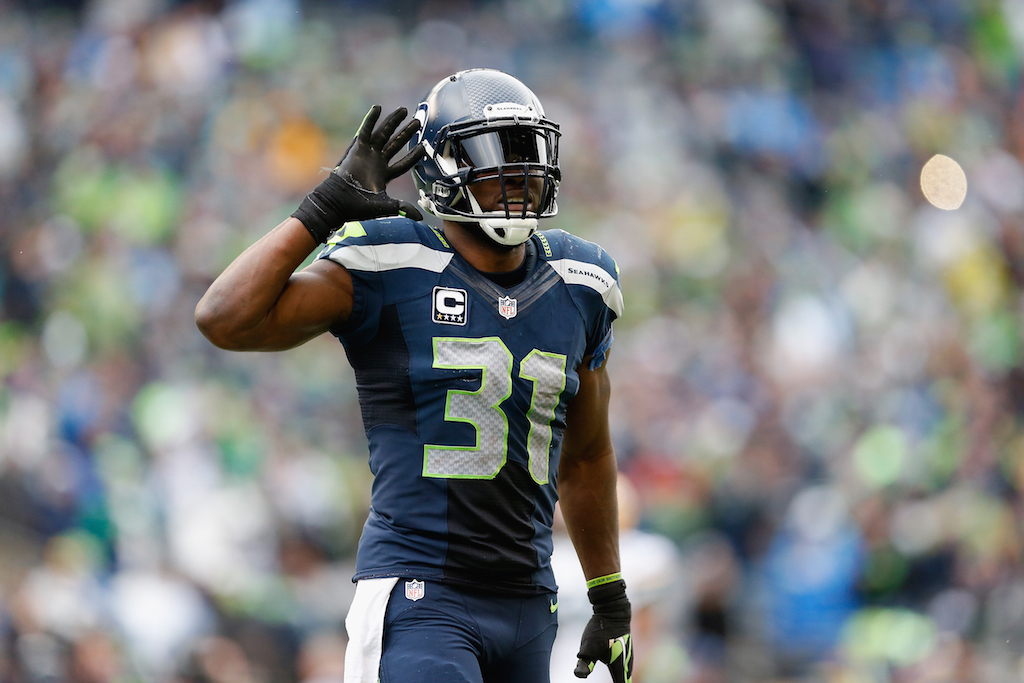 Point Spread:  Bengals favored by 3 points
This game is shaping up to be the matchup of the week. The Bengals look like legitimate contenders in the AFC, and their quarterback, Andy Dalton, is playing like a dark-horse MVP candidate. Meanwhile, the Seahawks are back to being the team we have come to expect them to be over the past three seasons, giving up just 10 total points in their last two games combined.
At this point, we feel like the Bengals are the better overall team, but we simply cannot ignore the Seahawks' experience and success in big-game situations. Look for this to be a low-scoring defensive battle that is decided by a field goal or less.
3.  Pittsburgh Steelers (2-2) over San Diego Chargers (2-2)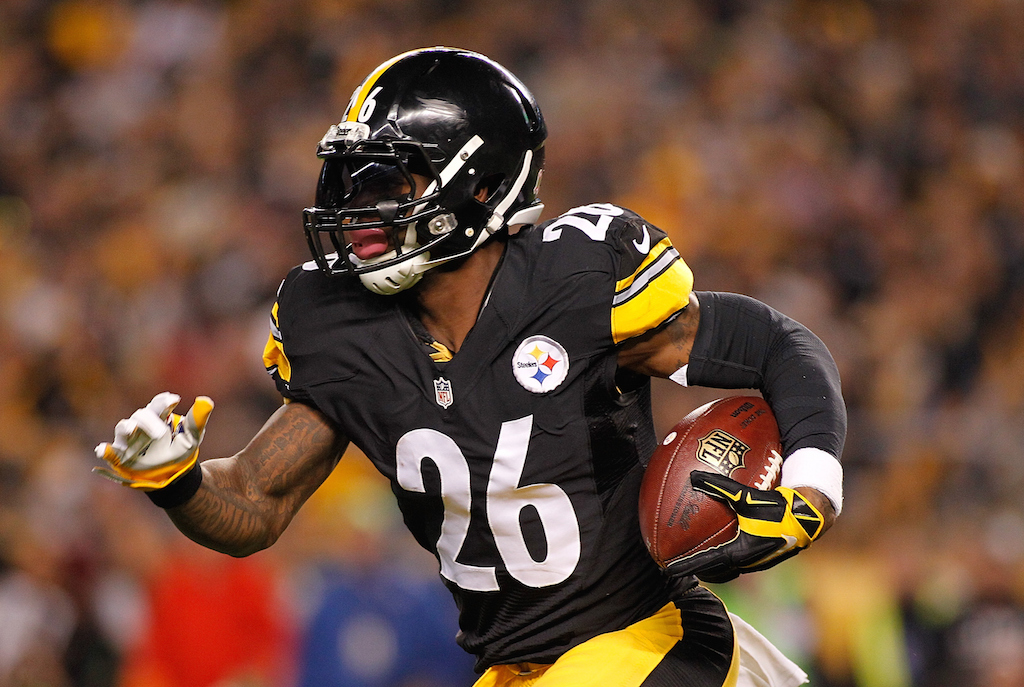 Point Spread:  Chargers favored by 3.5 points
Not only do we see the Steelers covering the point spread in this game, we see them walking away with an outright win. Pittsburgh quarterback Michael Vick, who is filling in for the injured Ben Roethlisberger, is getting more and more comfortable in Todd Haley's offense with each passing day, and wide receiver Antonio Brown and running back Le'Veon Bell (pictured above) are arguably the top players in the league at their respective positions.
The offense will only be stronger with the return of game-breaking wide receiver Martavis Bryant, and their defense, while young, has emerged as one of the top-10 defenses in the league in terms of total points allowed. The Chargers are unquestionably a talented team, and have the added benefit of playing this game at home on the West Coast, but we see way too many matchups that favor the Steelers for us to justify them as 3.5-point favorites in this game.
All statistics courtesy of Pro-Football-Reference. All point spreads courtesy of Sportsbook.ag.