NFL: 3 Potential Upsets in Week 6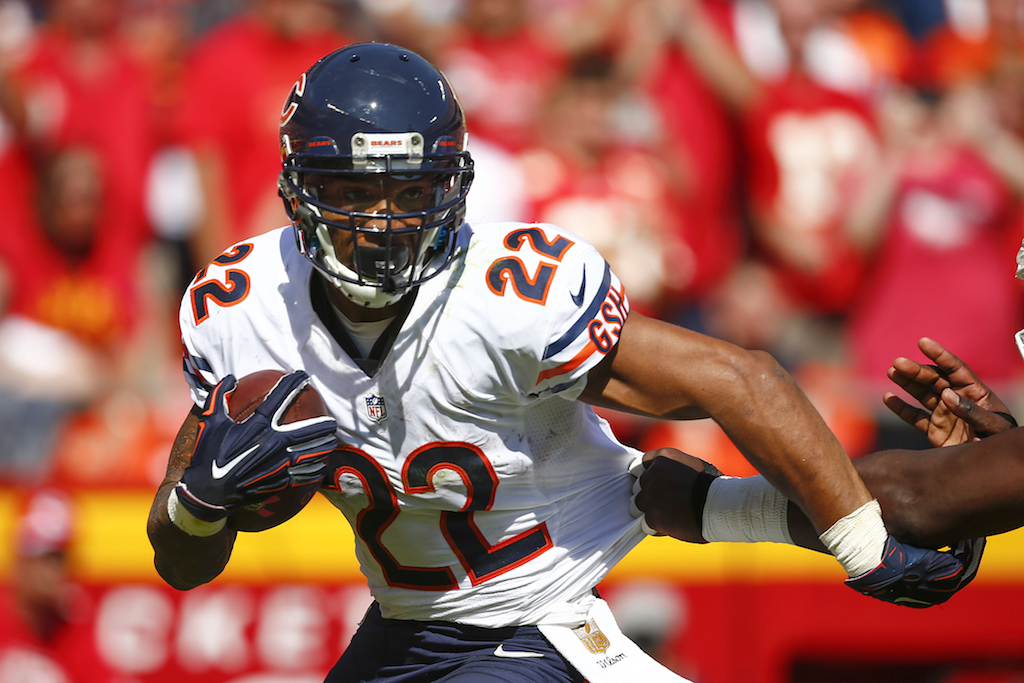 Just as we expected, Week 5 of the 2015 NFL season featured several shocking upsets. Matt Forte (pictured above) and the Chicago Bears stunned the Kansas City Chiefs in Kansas City, the Cleveland Browns dismantled the Baltimore Ravens in Baltimore, and the Pittsburgh Steelers knocked off the San Diego Chargers in San Diego on Monday Night Football.
With the way things played out — you may find this hard to believe — the oddsmakers in Las Vegas had established all three winning teams as no less than four-point underdogs in each of their respective games for the week. As we head into the weekend, we take a look at a few potential upsets in Week 6. Here's what we came up with.
***Note: All upset picks are against the spread (ATS) picks
1.  Miami Dolphins (1-3) over Tennessee Titans (1-3)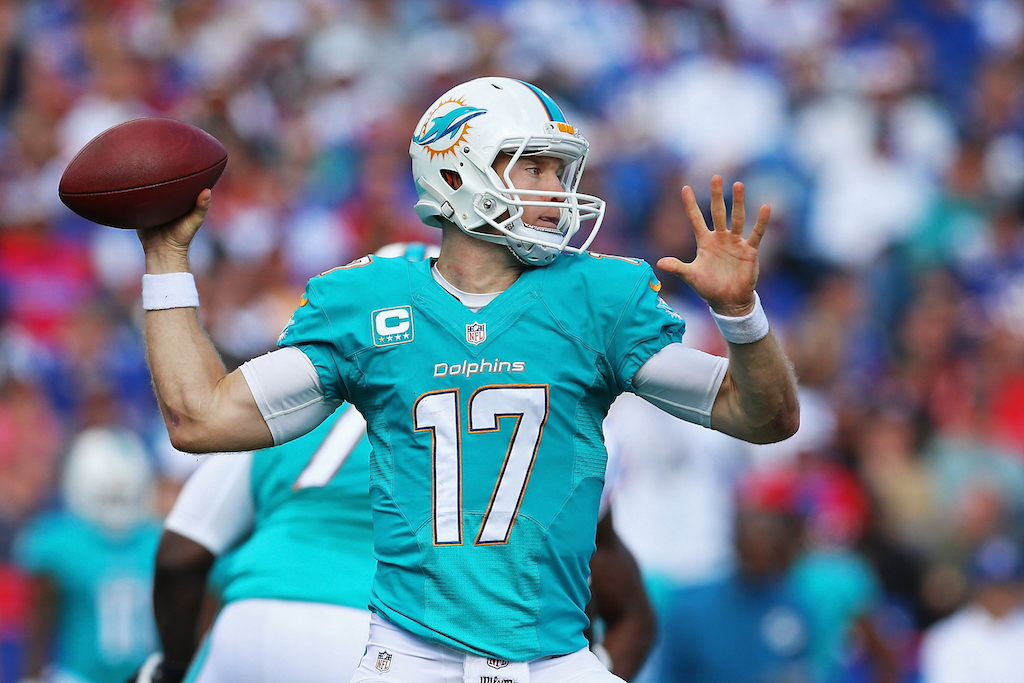 Point Spread:  Titans favored by 1.5 points
Simply put, the Dolphins have been one of the biggest disappointments in the league this year. Statistically they rank near the bottom of the league both offensively and defensively, despite an aggressive spending spree this past offseason. As a result, Joe Philbin was fired as the team's head coach following a Week 4 loss to the New York Jets. Stepping in for Philbin will be Dan Campbell, who had previously served as the team's tight ends coach.
Campbell has reportedly prioritized changing the culture and improving his team's overall toughness, and we believe that it will show in their matchup against the Titans this week. Tennessee quarterback Marcus Mariota has the look of a future franchise quarterback, but the Dolphins are a vastly more talented team. Expect to see an outright win for Miami in this game.
2.  New York Giants (3-2) over Philadelphia Eagles (2-3)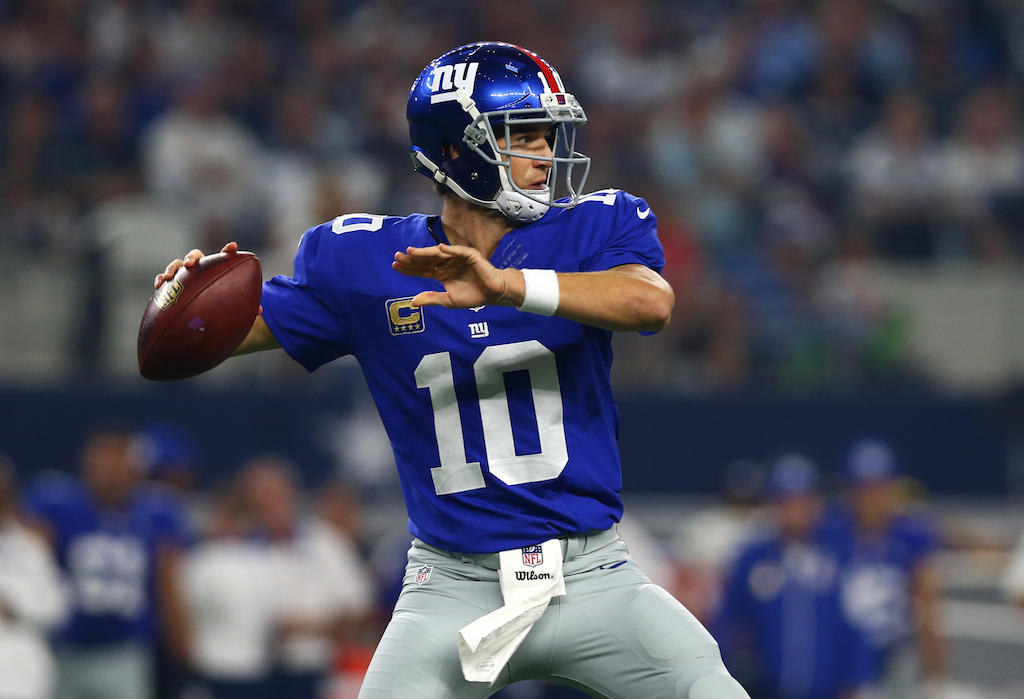 Point Spread:  Eagles favored by 4 points
Anything can happen when two bitter divisional rivals, such as the Giants and Eagles, meet on Monday Night Football. It's easy to see why Philadelphia is favored in this game based on the health of the Giants' receiving corps and the Eagles' performance in their win over the New Orleans Saints in Week 5.
We are taking the Giants in this one, though, for two simple reasons: the recent play of quarterback Eli Manning, and the fact that the New York defense is giving up only 80.6 yards per game on this ground this season. All said, we wouldn't be surprised if the Giants go into Philadelphia and leave with a win. Even if they come up short, we are still fully expecting this game to be decided by a field goal or less.
3.  Houston Texans (1-4) over Jacksonville Jaguars (1-4)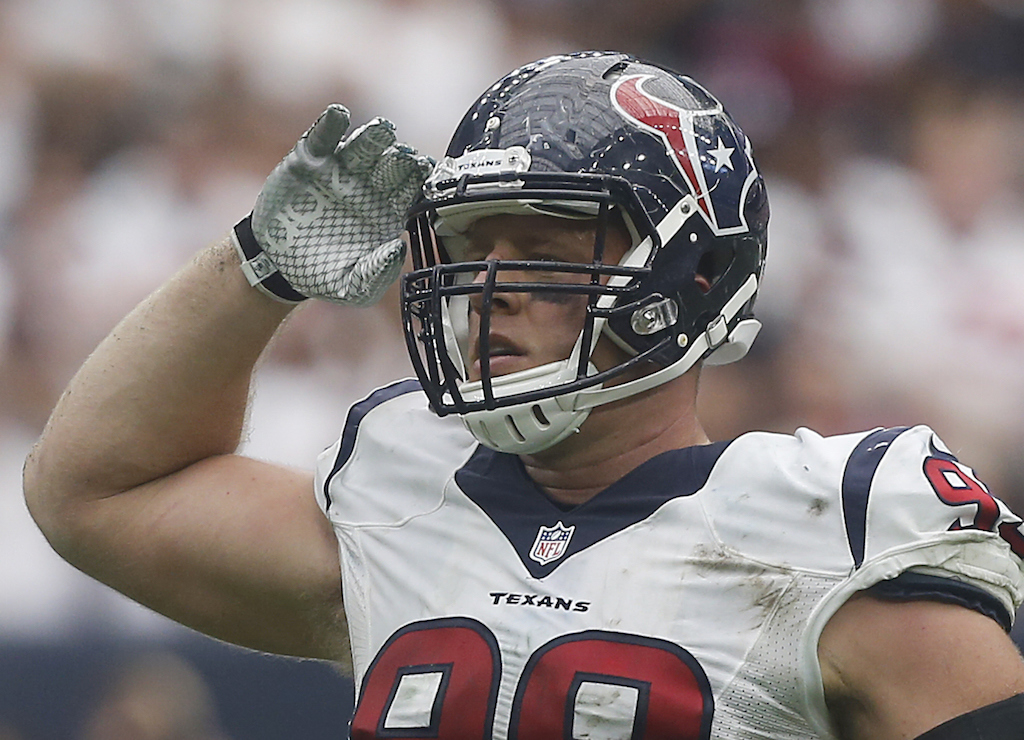 Point Spread:  Jaguars favored by 1.5 points
The Texans are another team that has wildly underachieved in 2015. Not only have they been a disappointment offensively, but their defense — the one that so many people expected to be among the better defensive units in the league — has been mediocre as well. We are expecting that to change in Week 6 against the Jaguars.
Houston has apparently settled on Brian Hoyer at the quarterback position, which, for what it's worth, is a move that we agree with, and All-Pro running back, Arian Foster, is reportedly in line for a heavy workload this week. The difference in our eyes will come on the other side of the ball, in the form of All-Pro defensive end, J.J. Watt, who will be out to avenge a subpar performance (by his standards) against the Colts last week. We are expecting to see an outright win for the Texans in this game.
All statistics courtesy of Pro-Football-Reference; all point spreads courtesy of Sportsbook.ag.