NFL: 3 Reasons the Miami Dolphins Will Regret Trading Laremy Tunsil
The Houston Texans had quite a busy day on the Saturday in which teams finalize their 53-man NFL rosters. Shortly after news spread that Texans had traded Jadeveon Clowney to the Seattle Seahawks, the team made another big move when it traded two first-round picks and a second-round pick to the Miami Dolphins in exchange for left tackle Laremy Tunsil and wide receiver Kenny Stills.
The Miami Dolphins haven't made it a secret that they are not too interested in being competitive in 2019, so trading one of their best players for draft picks isn't too surprising. But here are three reasons that they may come to regret the move.
1. He was a proven commodity at just 25 years old
Heading into the 2016 NFL Draft, Laremy Tunsil had the potential to be the first overall pick. But on draft day, a video leaked of him using a gas mask to smoke marijuana. The video's untimely release made Tunsil fall out of the top ten, dropping all the way to the Miami Dolphins at No. 13 in the draft.
The draft fallout worked out perfectly for Miami. Tunsil hasn't had any issues on or off the field through his first three years as a professional and has lived up to his pre-draft hype as a fantastic blindside offensive tackle. Best yet, he's on a much more affordable contract than one he would have received if drafted in the top five as expected.
Houston projects out to be in competition for a playoff spot in the wide-open AFC South, so the first round picks Miami is set to receive will likely be mid-to-late first-rounders. And while these draft picks could eventually turn out to be great players, they could also turn out to be busts, too; Tunsil was a proven asset with his prime years still all ahead of him.
2. Someone will need to protect the quarterback they draft in 2020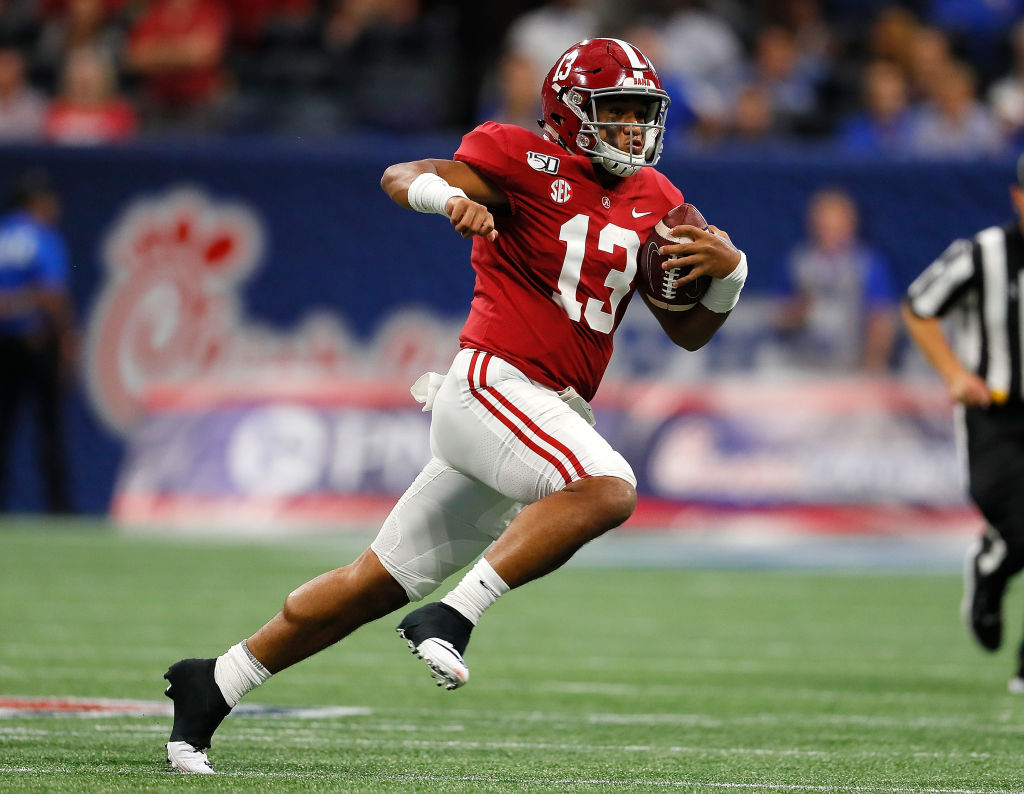 So the goal in Miami seems to be to tank the 2019 season and get the No. 1 overall pick in the 2020 NFL Draft, which could be used on a franchise quarterback like Tua Tagovailoa. Of course, one of the most important things that a young quarterback needs is an offensive line that doesn't force him to run for his life and take a ton of hits. The left tackle is most important as he protects the quarterback's blindside.
The Dolphins had a top-tier left tackle in Laremy Tunsil under team control for the next two seasons. And at only 25-years-old, he could have protected the quarterback of the future not only next season but for potentially a decade to come. If Miami fails to fill the hole they've just created, even a prospect of Tagovailoa's caliber is going to have trouble finding success.
3. The rest of the team is going to "revolt"
NFL players aren't interested in tanking. They are playing for their jobs, teammates, and for the opportunity to win a Super Bowl. Even teams at the low end of the spectrum enter each season with optimism that they can defy the odds and be competitive.
According to the Miami Herald, one source close to the team said that if Tunsil was traded, "The backlash would be amazing. Guys would legit revolt." There is of course some hyperbole built into this quote as an NFL locker room is unlikely to revolt. But checking out mentally? That's certainly likely.
This trade sends a crystal clear message to the team that management is not interested in competing at all. Furthermore, a player like Tunsil who had done everything the right way and should have been deserving of a big raise when his contract came up, was shipped out of town instead. What player wants to sacrifice their body and play hard for a franchise that doesn't care and won't reward you for it?