NFL: 3 Signs That This Is Peyton Manning's Last Season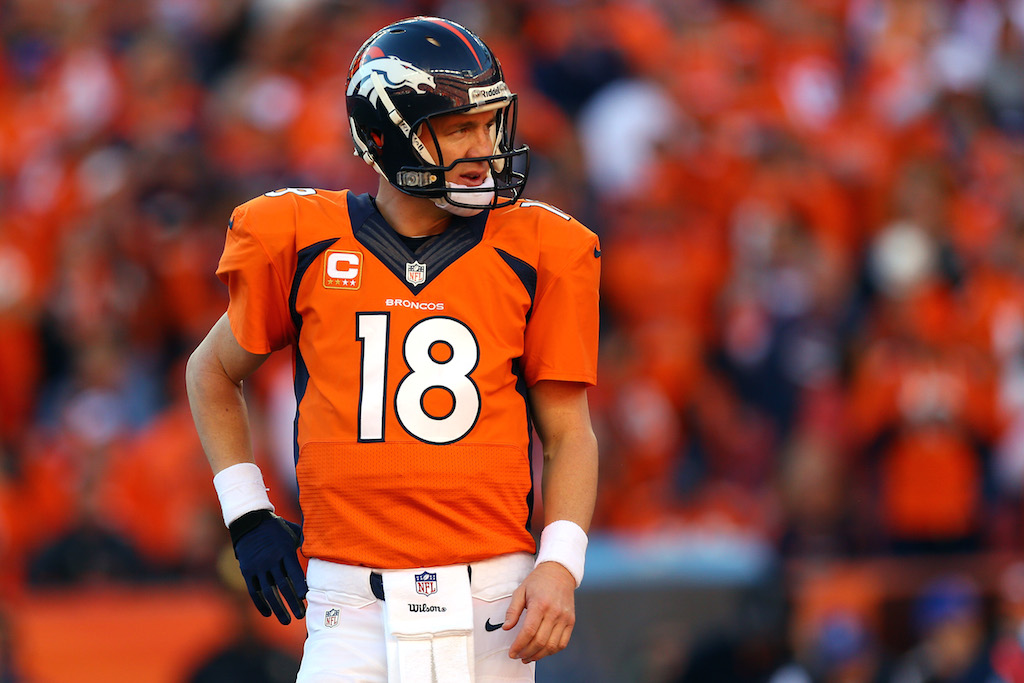 Over the last calendar year, we have learned that Denver Broncos quarterback Peyton Manning is human, after all. Up until the Broncos suffered through an ugly upset loss at the hands of the St. Louis Rams in Week 11, Manning looked like he was well on his way to winning his sixth NFL MVP award at 38-years-old. Ever since that game, the 14-time Pro Bowler has looked like a completely different player. Granted, it turns out that he was hurt for the tail end of last season, but when his struggles carried into 2015, it looked like we were witnessing the beginning of the end for one of the greatest players in NFL history.
In his defense, Manning did look substantially better against the Detroit Lions in Week 3. This is purely speculation, but it's starting to appear like the 2015 season could be the last time we see Manning in an NFL uniform. With that being said, here is a look at three signs this could be Peyton Manning's last season.
1.  He struggles to untie his shoes by himself.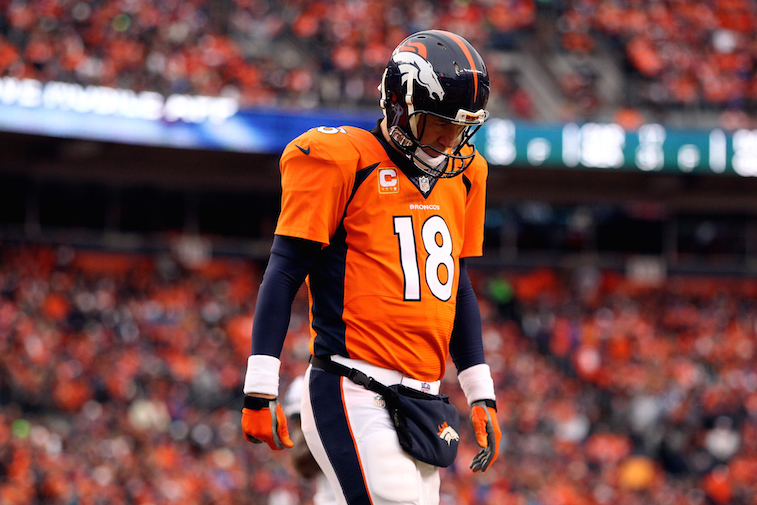 The above statement is no exaggeration according to a recent ESPN the Magazine article by Kevin Van Valkenburg. As Van Valkenburg noted, it took Manning 15 minutes to undress and head to the showers following the Broncos' come-from-behind win over the Kansas City Chiefs on Thursday Night Football in Week 2. And that 15 minutes would have been even longer had Manning not had a member of the team's equipment staff there to help speed up the process. If this is a weekly occurrence for the 39-year-old quarterback, we find it hard to believe that Manning will have it in him to return to the Broncos for a 19th NFL season.
2.  He took a $4 million paycut this offseason.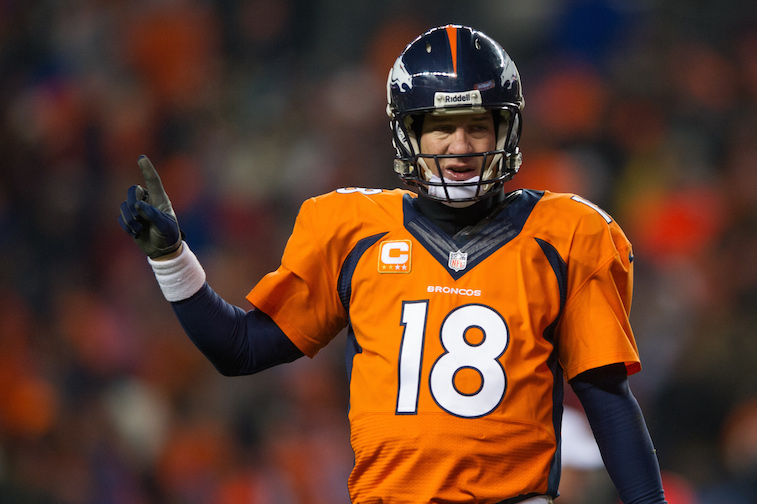 That's right, the same guy who has won five NFL MVP awards and thrown more touchdown passes than any other quarterback in league history had his 2015 salary cut by $4 million by the same team he led to an AFC Championship in 2013. At first, most people around the league believed that Manning was restructuring his contract with the Broncos to give the team more salary cap flexibility. In actuality, the team was sending the very clear message that they no longer see Manning as one of the top-five quarterbacks in the league.
3.  He doesn't really fit Gary Kubiak's system.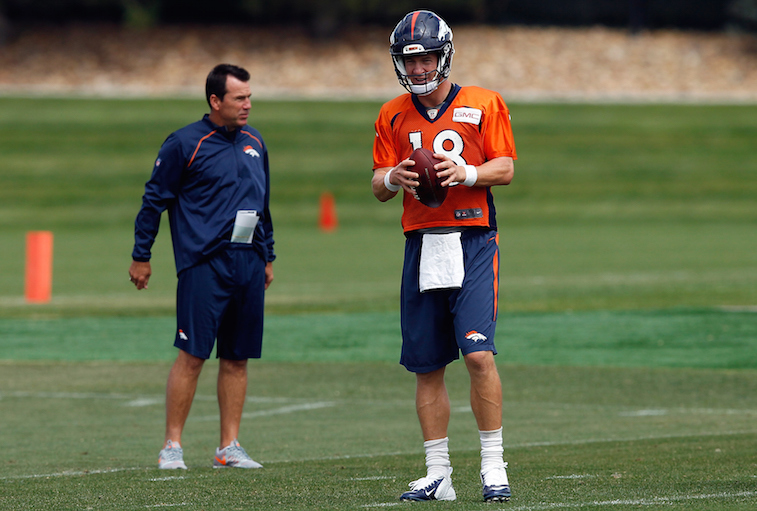 When the Broncos hired Kubiak to replace John Fox as the team's head coach, most people around the league instantly began questioning how well Manning would fit into Kubiak's zone-blocking offensive scheme. It took almost six quarters to figure this out, but Manning simply isn't suited to play in an offense, such as Kubiak's, that requires him to take the majority of his snaps from under center. To Kubiak's credit, he altered things to fit what works with Manning in Week 3 against the Detroit Lions, and the result was another dominant performance from the 14-time Pro Bowl quarterback. It is apparent that the Broncos' coaching staff will continue to build their offense around Manning's strengths for the remainder of the 2015 season. However, knowing that they drafted and acquired players this offseason with a zone-blocking scheme in mind, we find it hard to believe that the Broncos will not want to revert to their original plan of building an offense around the scheme that Kubiak has had great success with in the NFL for close to 20 years.
All statistics courtesy of Pro-Football-Reference.