NFL: 3 Teams That Need to Bench Their Starting Quarterbacks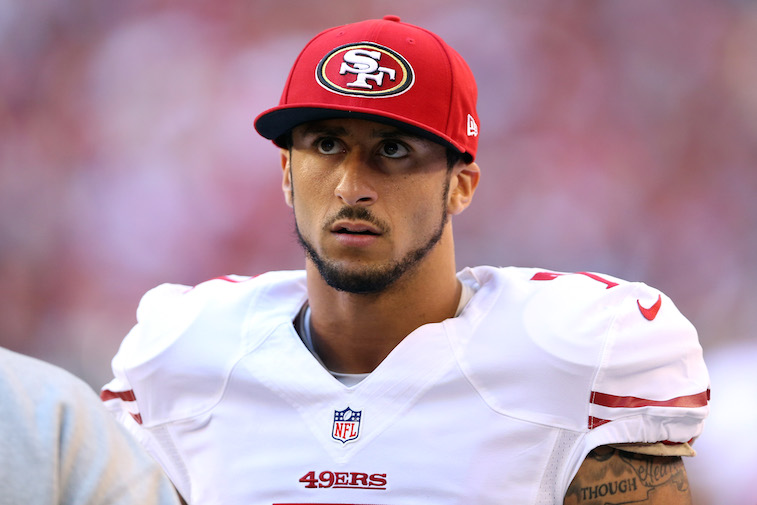 Playing quarterback in the NFL is one of the most stressful jobs in the entire job market. Sure, you're paid big bucks to play a game. Look at what NFL QBs are faced with though. They are expected to lead a multi-million (sometimes billion) dollar franchise to the pinnacle of the sport, all while dealing with harsh fans, huge defensive linemen chasing after them, and (not to mention) the frantic media.
For some (in fact many), dealing with the pressure of the position is enjoyable, and they are able to succeed at a high level. For others, the situation is too much. That's part of the reason some QBs have terrible numbers here in 2015. In fact, some signal callers have been so bad early this season that a change at the position may be in order, even though we've only made it through three weeks of play.
With that, here are three teams that need to consider making a change at quarterback going forward. These teams' quarterbacks have hurt them in more than one way and the backup may be their only saving grace at this point. Here's the list:
1. New York Jets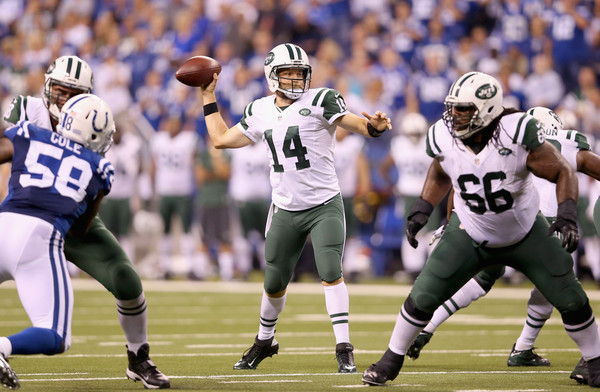 Current Starter: Ryan Fitzpatrick 
Current Backup: Geno Smith
Remember when the New York Jets were slated to have Geno Smith as their starter before the third-year pro broke his jaw after an inner squad fight? Well, with the way current starter Ryan Fitzpatrick has played through three games, it might be time to reconsider Smith's status.
The noted Harvard veteran hasn't been the worst starter in the league so far in 2015, but he hasn't done anything to prove he can lead this team going forward either. He has tossed 6 touchdowns (sixth in the NFL) but has also thrown 5 picks (second most in the league), including 3 in the Jets' loss to the Eagles this weekend. An even bigger concern with Fitzpatrick is his passer rating, which stands as one of the worst in football at 78.4. His poor play really hurt New York in what was their first loss of the season in week three.
Smith hasn't been a spectacular player by any means in his young career, but he gives the Jets a better chance to win at this point than Fitzpatrick. Smith has proven to be a tough competitor in the past and provides more play-making ability for this offense. Plus, the Jets have a dynamic defense, so they don't need a quarterback to throw 5 touchdowns a game or anything like that. All this team needs is someone who will be efficient and will take care of the ball. Fitzpatrick hasn't done that, so the time is now to go back to a newly healthy Geno Smith.
2. Cleveland Browns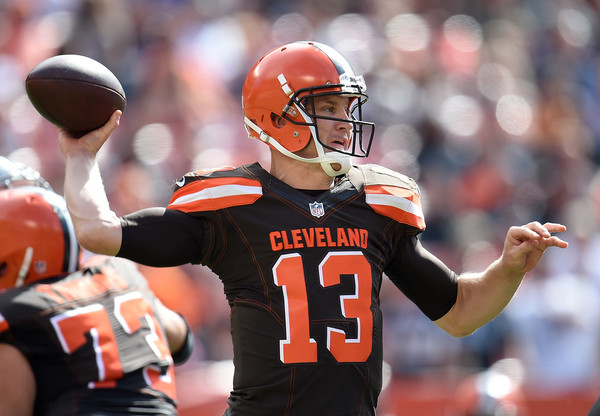 Current Starter: Josh McCown
Current Backup: Johnny Manziel 
The quarterback situation for the Cleveland Browns has been one of the most terrifying sights in the league for the past decade or more. The list of QBs they have drafted of late would have trouble making it in the Canadian Football League. In the 2014 draft, they went after another signal caller in the first round: some guy by the name of Johnny Manziel. While Manziel struggled mightily in his rookie campaign, it is due time that the Browns handed him the keys to the offense, especially when you see how their current starter has performed.
Josh McCown is a serviceable backup in this league and nothing more. His numbers prove this to be true. McCown (in 2 starts) has thrown just 2 touchdowns and completed just 57.9% of his passes so far this season as Cleveland has lost both of his starts. Further, his QB rating leaves much to be desired at 83.2. He has been dealing with injuries (namely a concussion), but McCown has done nothing to show that he can help the Browns be competitive.
In the middle of McCown's starts was a start by Manziel, and all he did was lead the team to victory. Manziel has 3 touchdowns and a rating close to 100 in his time on the field, which clearly indicates that he should be given more playing time. He is also much more of a dynamic play maker than McCown, something the Browns truly need. It might not be pretty with Johnny Football in there all the time, but the second-year pro gives Cleveland a much better chance to win. The team probably won't be very competitive this season regardless, so it is time to give the potential future of the franchise some much needed experience.
3. Philadelphia Eagles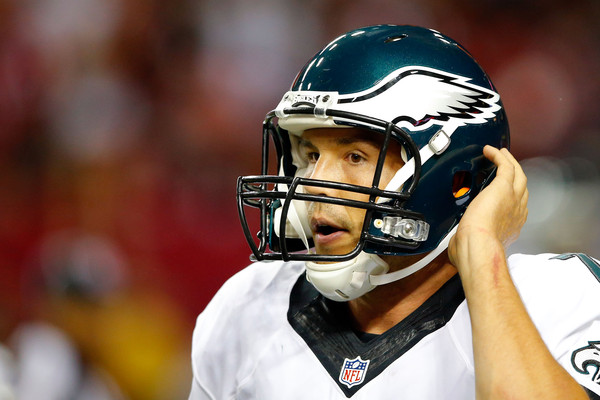 Current Starter: Sam Bradford 
Current Backup: Mark Sanchez
The expectations in Philadelphia this season couldn't have been much higher. A new-look offense with running back DeMarco Murray and an improved defense was supposed to lead the Eagles to a division title. While the season is far from lost, their current quarterback could be holding them back.
OK, it might seem a bit premature to give up on Sam Bradford so soon this season. The guy simply hasn't done anything to say otherwise, however. Leading an offense that was supposed to be scoring from left to right, Bradford has struggled. He's in the bottom half of the league in yards, completion percentage, interceptions, and passer rating. For a former No. 1 overall pick, this performance is unacceptable. His play is a big reason why the Eagles have stumbled to a 1-2 start.
Unfortunately, the backup situation for the Eagles doesn't look great. Mark Sanchez has had some success in the NFL (namely leading the Jets to back-to-back AFC Championship Game appearances). However, he is wildly inconsistent and wasn't anything special as the Eagles starter last season. Still, if Bradford continues to struggle and the Eagles don't begin to show signs of consistency, the team's hand will be forced.
Honorable mention to Colin Kaepernick, who inspired this list but doesn't make the cut because the Niners don't have anyone worth replacing him with.