NFL: 3 Teams With Big Question Marks Following Week 1
After week one, it is expected that your favorite NFL team might still be figuring some things out. Many of the full-time starters don't play much in the preseason, so the first regular season game is the first time that most players get to see 60 minutes of live game action. There are timing issues, missed assignments, and big plays given up on both ends of the field. It happens and we learn to deal with it as fans.
This season, as with any other season, there are several teams that have more than a few small kinks to buffer out after week one. These clubs (some in victory) looked lackluster in several areas of the game and made people wonder how on earth they plan on winning games on a consistent basis.
For those teams with the biggest concerns after opening weekend, there is this list. These are the clubs with questions that need to be answered and answered quickly if they plan on contending in 2015:
1. Denver Broncos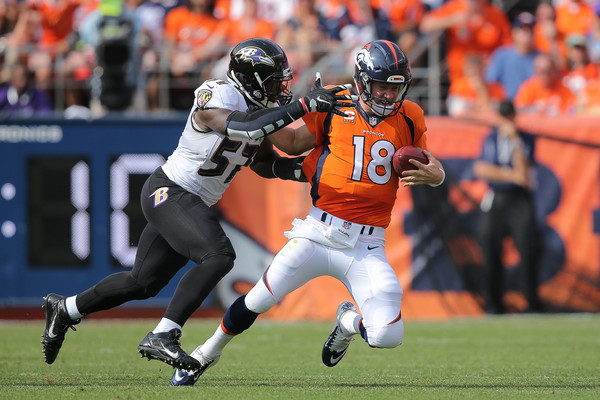 Biggest Question: What are they going to do about that offensive line?
In 2013, the Denver Broncos were one of the best offensive teams in the game, breaking records left and right and making it all the way to the Super Bowl. In that same season, the Broncos looked terrible for much of the year on the defensive side of the ball. This season, the script has seemingly been flipped. At least for one game it has.
While the Broncos managed victory on Sunday (19-13 over the Baltimore Ravens), their defense was the only reason why. They held the Ravens to just 6 points (the only TD the Ravens scored was on defense) and got two interceptions on QB Joe Flacco, including one pick-6 by Aqib Talib (for the Broncos only touchdown). Both offenses struggled, but the Broncos' offense is of special concern at this point, mostly due to poor offensive line play.
Specifically: they didn't run the ball very well, and they didn't protect Peyton Manning (who was sacked four times). This line has to play better if the Broncos want to be contenders once again in 2015. With the Kansas City Chiefs looming in the AFC West, they will need to figure it out fast.
2. Philadelphia Eagles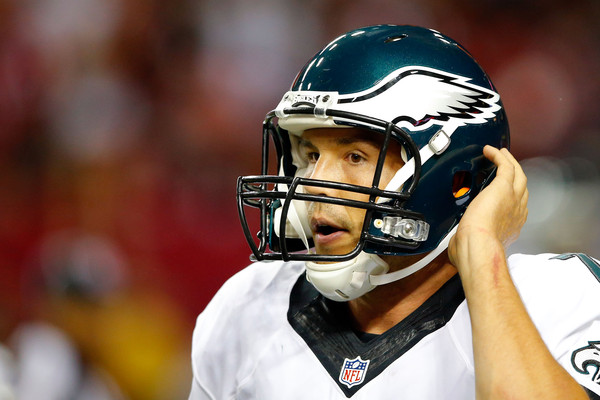 Biggest question: Sam Bradford
It was a tough loss for the Philadelphia Eagles on Monday night. The Atlanta Falcons slipped by the Eagles at the end after the Eagles stormed back. The last play of the game? An interception by new Philadelphia quarterback Sam Bradford.
OK, that interception wasn't entirely Bradford's fault, as the ball slipped through the hands of receiver Jordan Matthews, and that pick isn't why Bradford is the biggest question mark for this team. His injury history has to make you wonder if he can survive a 16 game slate, something he's only done twice in his 6-year career. He also hasn't been great when he's been healthy, even if the talent is evident.
The Eagles had a lot of turnover in the offseason, so we are all wondering if it would mesh together. While the defense might seem like the biggest concern, if Bradford doesn't produce and stay healthy, this team is going nowhere this season.
3. Indianapolis Colts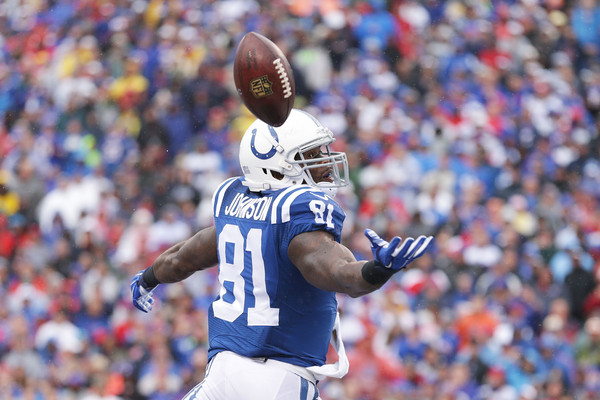 Biggest Question: Are they too old?
All offseason, experts were listing the Indianapolis Colts as the team to look out for in the chase for a Super Bowl championship. They added so many great players like Frank Gore and Andre Johnson to come in and play with the great Andrew Luck at quarterback. After laying a complete dud against the Buffalo Bills in week one, it appears that adding all of this veteran talent might not of been such a great idea.
Gore only had 31 yards on the ground, Johnson only caught four passes for 24 yards, and the defense didn't look all that great either. They were playing what is one of the best defenses in the league in the Bills, but the Colts simply didn't show up on Sunday. Plus, they lost T.Y. Hilton, their best receiver, for the foreseeable future due to an injury.
It's probably to early to tell, but this Colts' team might have too many players with too much mileage on their bodies. You have to respect what Gore and Johnson have done in their careers, but asking them to play a main role in an offensive scheme might be too much at this point. Luck is too good of a QB to not get this team to the playoffs (especially playing in a weak AFC South), but a Super Bowl could be a bit ambitious at this point if these seasoned vets don't provide more production.