NFL: 3 Ways the Cowboys Can Survive Until Tony Romo Returns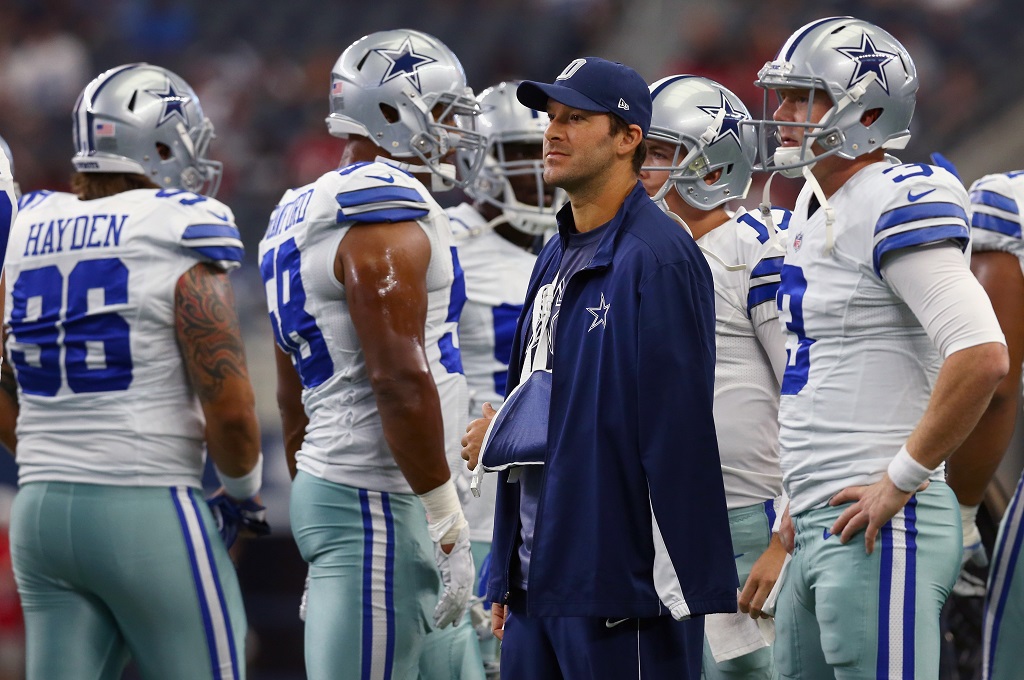 The Dallas Cowboys are staring at a pretty brutal situation. While they were fortunate to get star wide receiver, Dez Bryant, back from a broken bone in his foot, it didn't matter much. Bryant caught just two balls for 12 yards, as backup quarterback Matt Cassel had a brutal day, throwing for 97 yards total.
With Dallas's 13-12 loss to the Seattle Seahawks on Sunday, it means that the Cowboys have lost five straight games, all of which have been without quarterback Tony Romo. When Romo broke his collarbone in Week 2, fans held out hope that Brandon Weeden could help the team tread water until their starter returned in Week 11.
Well, that didn't go as planned. Not only is Weeden no longer the starter, but the Cowboys have essentially no offensive spark. The Cowboys, who are 2-5, need to find a way to get at least one win over the next two weeks, with games against the Philadelphia Eagles and the Tampa Bay Buccaneers on deck. So the question is, can they do it?
Let's take a look at what needs to happen for the Cowboys to stay above water in a below average NFC East, which has the New York Giants leading the division at 4-4. At the very least, it's safe to say that the rest of the division has helped out Dallas, with no one being able to grab control and pull too far ahead.
1. Allow time for the Darren McFadden show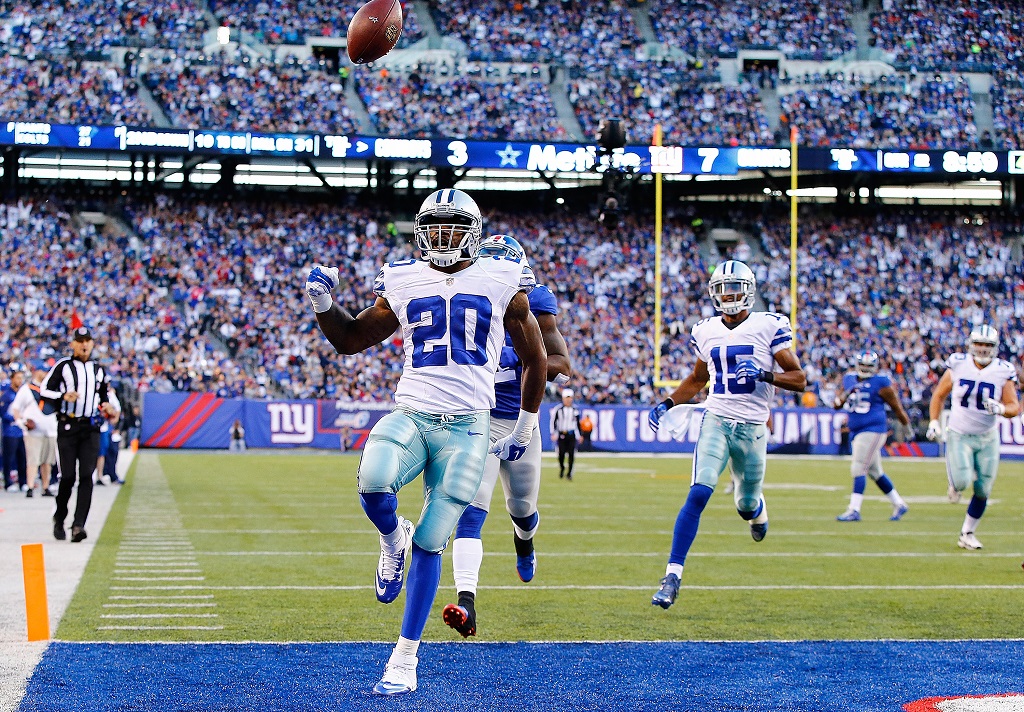 Not only has McFadden run well since Joseph Randle went down with an oblique injury, but he's run with energy and emotion, something this offensive unit has lacked since Romo went down. While McFadden may be an injury risk, without question, you have to just let him rumble along and hope that he remains healthy.
While McFadden has had a solid role in the passing game through the early part of the season, his role in the run game has increased drastically during the last two weeks. After rushing 29 times for 152 yards and a score against the New York Giants, he rushed 20 times for 64 yards — while also leading the team in receptions with six for 49 yards — against the Seattle Seahawks.
No, a 64-yard performance isn't the most incredible thing we've seen, but the Seahawks have a stellar run defense, and McFadden dealt with some dehydration issues during the second half of the loss. Regardless, the Cowboys need McFadden during the next two games specifically, but also when Romo returns. If he's able to make it through the remainder of the year healthy, he may be a strong candidate for topping 100 rushing yards on a weekly basis.
2. Take deep shots to Dez Bryant and Terrance Williams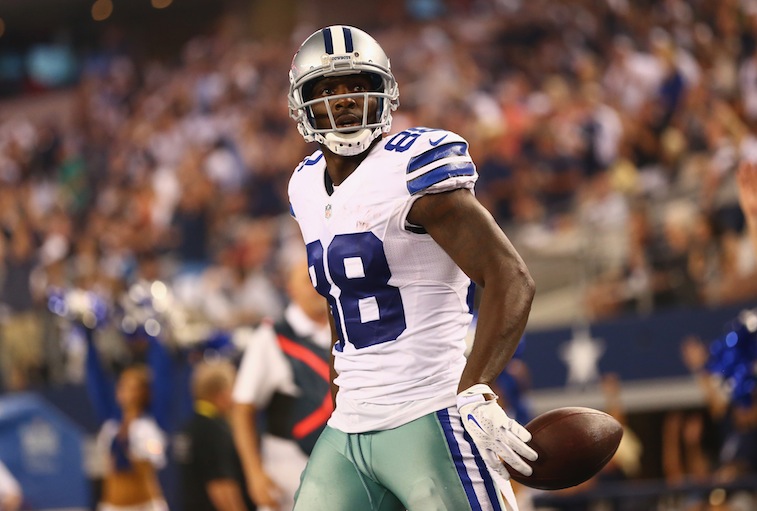 The return of Bryant should help out the offense across the board, but it will specifically help Williams. He's known as being a major home-run hitter at times, and with matchups against the Philadelphia Eagles and Tampa Bay Buccaneers ahead, who are both in the bottom 10 of the NFL against opposing wide receivers, it should equal a strong production.
Regardless, it can't be just Williams, as we saw with Bryant out. There's no reason to stress Bryant's two-catch performance in his first game back, especially against the "Legion of Boom." Bryant will get the ball rolling once again. (It's worth noting that the first time he and Cassel were able to actually work together this season was on the Wednesday before the game.)
Expect Cassel to air the ball out more against both the Eagles and Buccaneers, and for both Bryant and Williams to be in play for some big days, even if we're talking about a quarterback who just failed to top 100 yards against the Seahawks. If Dallas wants to stay afloat before Week 11, it will come down to getting Bryant and Williams more involved with deep looks.
3. Hope the defense keeps doing what it's doing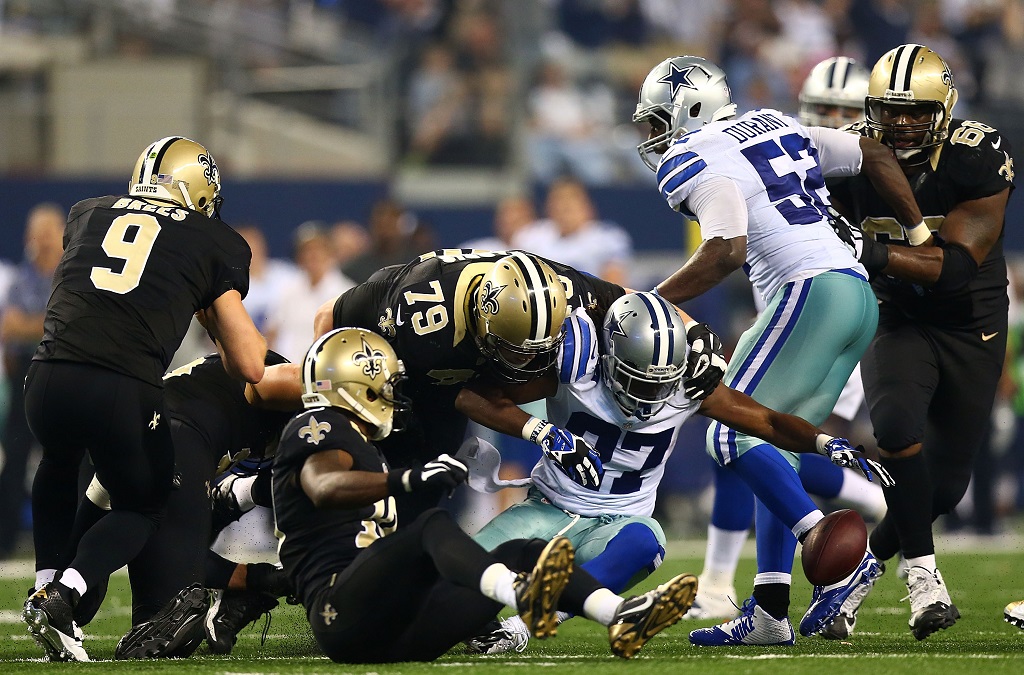 The Dallas defense looks like it may have turned a corner in Week 8's loss to the Seahawks. They held Seattle to 13 points, while intercepting Russell Wilson and holding Marshawn Lynch to just 3.4 yards per carry. Currently, this defensive unit is doing quite a few things right, but they have to continue if the Cowboys want to have any success.
If Sunday was any indication, Dallas has more than enough talent on the defensive side of the ball to slow down both the Eagles and Buccaneers. Expect the likes of Sean Lee, Demarcus Lawrence, and others to go all out in the effort to keep this team alive until they get their franchise quarterback back.
It's going to be a rocky road over the next few weeks, and a win is badly needed. The Cowboys are a team to watch as a group staring "must win" situations in the face.
All statistics are courtesy of Pro-Football-Reference.com and ESPN.go.com.