NFL: 4 2014 Playoff Teams That Have No Wins Yet This Season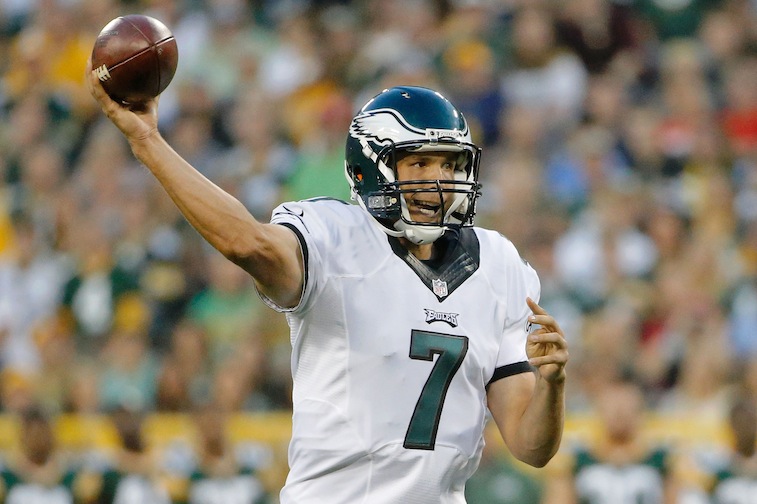 For the league that plays the fewest games and takes up the shortest amount of time on the calendar, football sure does have an omnipresence. Even taking into account the weeks in between games, the offseason is longer than the regular season and playoffs combined. Yet still, there's inordinate attention paid to trades, free agency, training camp, and the preseason.
As a result, when the season actually gets started, pundits have a tendency to overreact to the most minor developments, beginning with the results of Week 2. Every season, there's at least one or two surprising 0-2 squads after the first two weeks, so if you haven't already, brace yourself because you're about to hear that the percentage of 0-2 teams since 1990 that end up making the postseason is a low 11.2 over and over and over again.
Seemingly on cue, there are a bunch of unexpected 0-2 clubs that appear to be varying degrees of lost as the season's first eighth has now been recorded into the books. The Seahawks, Colts, Ravens, Lions, and Eagles are among those that had legitimate playoff (and Super Bowl aspirations) and the former four were in the postseason last year. With all due respect to the Saints, Texans, Giants, and Bears, that quintet (all of which won double digits games in 2014) have been very disappointing.
Statistics say that only one of these nine clubs will get into the 2015 playoffs. With QB injury concerns for the Bears and Saints, QB issues for the Texans, and a terrible habit of not finishing games for the Giants we feel pretty safe assuming it'll be one of those first five. And in spite of Tony Romo's broken clavicle, we're temporarily going to put the Eagles on the shelf. They need to get their running game straightened out anyway.
So which of those four playoff teams from last year has the best chance of finding its way back into January? Let's take a look. 
Detroit Lions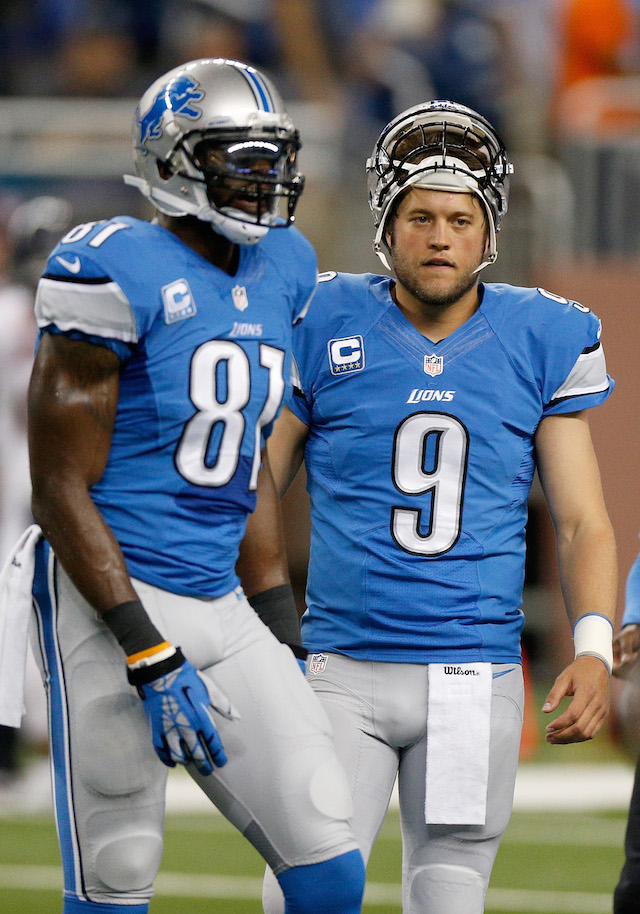 The Lions have the misfortune of playing in the same division as Aaron Rodgers and the Packers. Even last season, one of the best the team has had in the past two decades, they still couldn't eclipse the Pack in the NFC North. Suffice it to say that barring an injury to Rodgers himself, the best the Lions can hope for in the head-to-head with Green Bay this year is a split and probably contention for another Wild Card spot. Likewise, they've got the Broncos, Seahawks, and Cardinals in the next three weeks.
If this offense can't get back into the kind of rhythm they had working early in the opener against San Diego, it'll be another cold winter in the Motor City.
Verdict: Out
Baltimore Ravens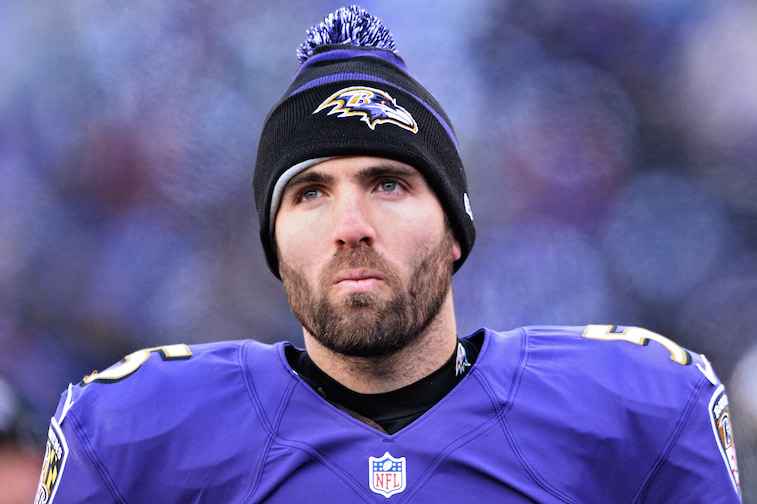 Did it seem to anyone else like the Ravens season sort of went up in smoke after Terrell Suggs was lost for the year? After very uneven performances by the offense and defense against Denver and Oakland respectively, the boys from Baltimore find themselves looking up at everyone else in the AFC North, including serious contenders Pittsburgh and Cincinnati (Sorry, Cleveland).
Regardless of whether or not Joe Flacco really is elite, even the 2013 playoff edition of him might not be enough to propel these birds back to the postseason. If their other 0-2 starts in 1999, 2002, and 2005 are any indication, it won't be.
Verdict: Out 
Indianapolis Colts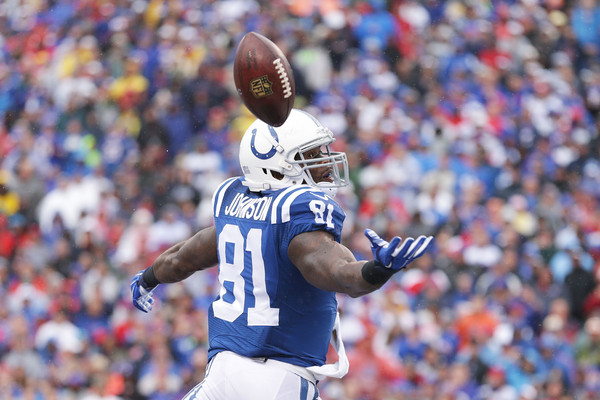 If you watched Monday Night Football last night, you saw just how many issues the Colts have — at least with AFC East Teams. Dating back to last year's AFC Championship game, they've lost three consecutive games to teams from that division by a combined score of 92-28. Yikes.
With a porous line, a sloppy Andrew Luck, no open targets, and a defense that can't stop a nosebleed, the only real solace the Colts should theoretically be able to take is that they play in the previously putrid AFC South. Having seen Marcus Mariota and the Titans and knowing how the Texans defense always seems to trouble them, however, it's no longer a given that Indianapolis will be able to get this thing back on track.
Verdict: In, but only if they can take care of business in their division 
Seattle Seahawks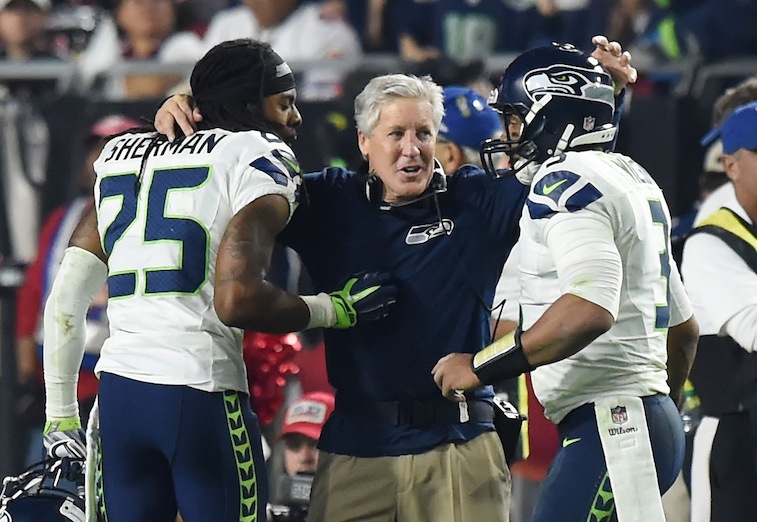 Kam Chancellor's holdout couldn't be going any better — even if he folded and decided to come back and help his team out without a shiny new contract in the works. A week after yielding 34 points (although only 27 by the offense) to the Rams, the Packers came back and put up another 27 on the Seahawks and their "Legion of Boom" defensive unit. Jimmy Graham hasn't been a factor, and Marshawn Lynch looks like he's just showing up so he won't get fined, but you have to believe that somehow, the two-time defending NFC champs will get their act together, right?
A tough, No. 4 ranked strength of schedule notwithstanding, this is a strong, proud team that instills fear in every team they play. Key stat: Sunday night's loss to the Packers was the first in 58 games in which the Seahawks lost by more than seven points. They'll be fine.
Verdict: In, but maybe not as NFC West Champs 
Stats provided by ESPN and CBS Sports
Connect with Tamer on Twitter @iamtamerabouras