NFL: 4 Bold Predictions for Super Bowl 50
Have you spent the last two weeks talking about nothing other than the Super Bowl? Alright, that may be a bit of an exaggeration, but obviously, the Super Bowl is the focus of the sports world for a little bit here. With that said, predictions will be made by many and some will choose the Carolina Panthers, while others will take an upset for Peyton Manning and his Denver Broncos.
Let's focus instead on a few bold predictions for the game. While these predictions will obviously impact the outcome of the game, they're also going to make things pretty interesting as well. Are they all realistically going to happen? No, probably not all of them, but they all have a chance to happen.
We'll start it off with the head man for the Broncos, Manning, and the expectations for him in the 2016 Super Bowl.
1. Manning tops 300 passing yards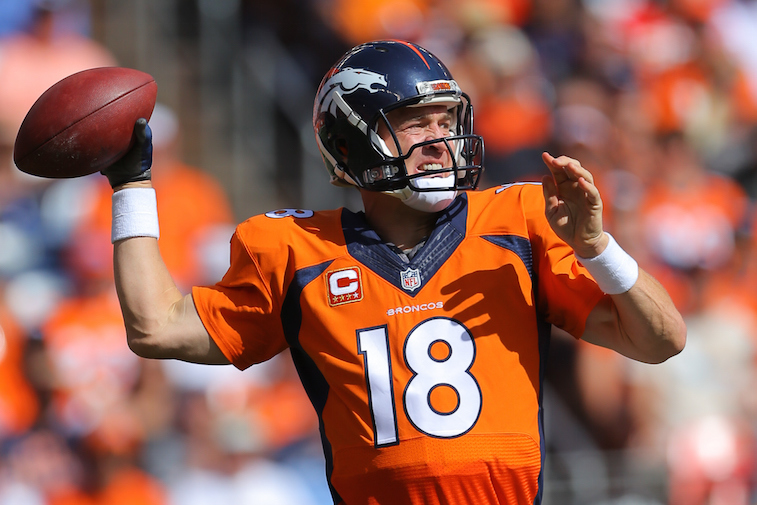 We can rave for days about the strong defense of the Panthers, but let's not forget that they have proven to be beatable through the air at times. While they were up 31-0, and everyone wants to just forget about Seattle's near-comeback, we can't do that.
In that comeback, we saw Russell Wilson throw for 366 yards total and three scores as well. It's obvious that, if played correctly, Carolina's defense isn't completely unbeatable. To top it off, with weapons like Demaryius Thomas and Emmanuel Sanders, there's no reason to think Denver won't look to attack in what may be Manning's final game.
Aside from just Wilson though, we can't overlook Matt Ryan topping 300 yards in Carolina's lone loss, and Eli Manning throwing for 245 yards and four touchdowns just before that this season. It's possible to top 300, but we've only seen Peyton do it twice all season long, so it's a bit of a bold bet here.
2. The total of 45 points isn't even close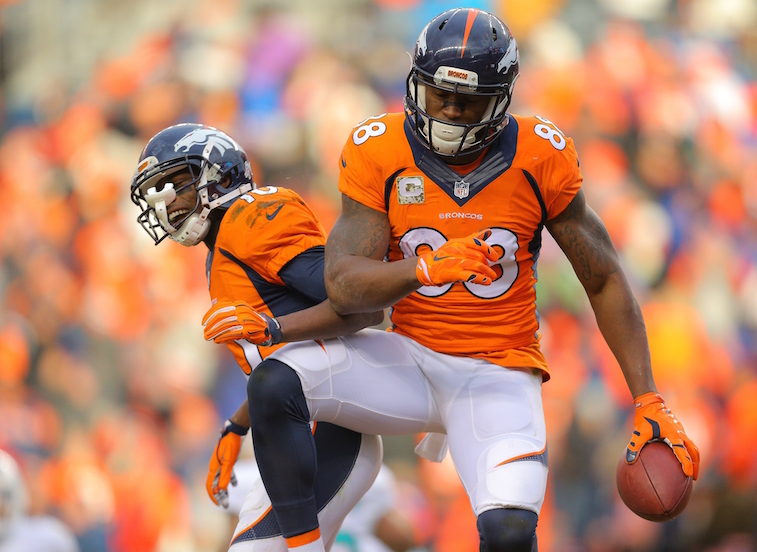 The Broncos scored just 43 points in their two playoff games, so it might seem a bit crazy to expect a high-scoring game in this one, but that's the way it's going to go. Not only will Cam Newton and the Panthers offense hit the ground running, but Manning and company will do their best to keep pace with Carolina.
In the potential last hurrah for Manning, you can bet that he's not going to let his team go down without a fight, and he absolutely won't let all the pressure of the game be pushed onto his defense. It'll be a tight one to the finish, but expect a higher scoring Super Bowl, with the total clearing 55 points, at the very least.
Carolina's offense is too good, and Denver has too many weapons to let themselves get pushed to the side by any opponent.
3. Cam Newton tops 100 rushing yards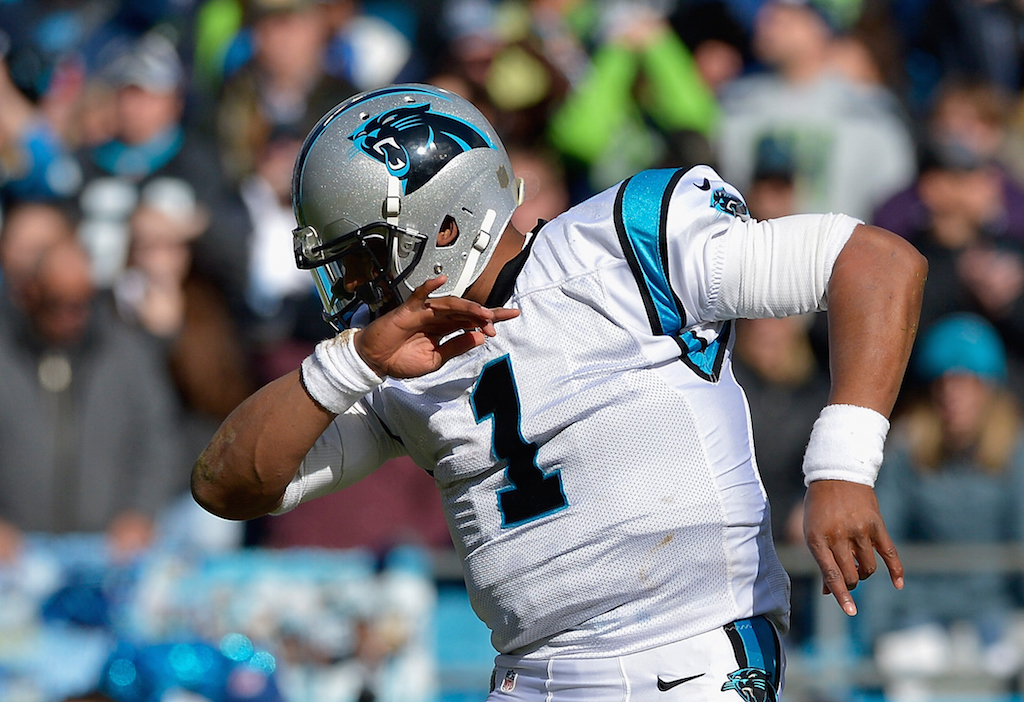 You know what's been different about Carolina's offense over the first two playoff games? Newton's running. He hasn't been able to find much of a seam when he's taken off, resulting in him rushing 22 times for 50 yards. With that said, though, he also hasn't been asked to really try to dominate with his legs, as they've been up early and often in both games.
In this one, there's a good chance that Newton is going to be forced to take off and run a bit more. He's become excellent at deciding when he needs to run and when he can go through his reads and find the open receiver. The Broncos are likely going to send a ton of pressure at Newton, which could result in some quick takeoffs for big gains early on in the game.
For Newton to top 100 yards may not seem crazy, but he's only managed to do it one time all season, and that was when he hit 100 yards exactly against the Giants down the home stretch of the regular season.
4. Greg Olsen deserves to win Most Valuable Player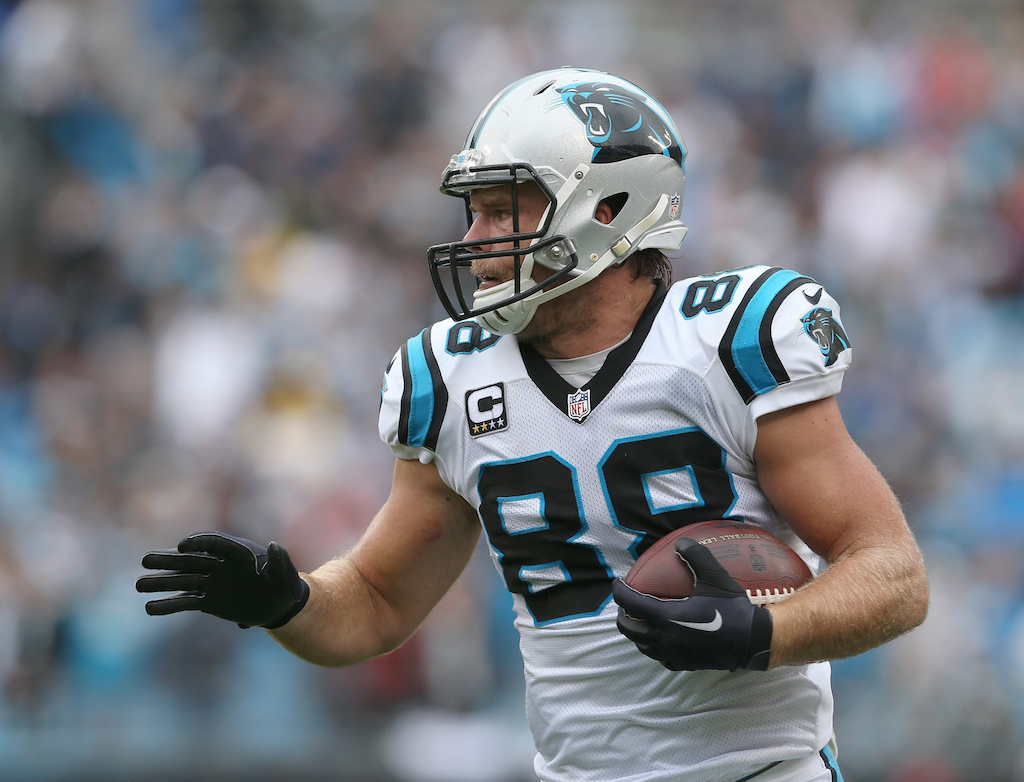 The Broncos are dominant at guarding pretty much every single position across the board, except for tight ends. This bodes well for one of the best players at the position in the NFL in Olsen. Not only will Olsen put together a multi-touchdown game, and top at least 150 yards, but he's going to break the mold and actually win the MVP award of the game. Or at least deserve to win it.
Yes, it's probably the most bold, off-the-wall thing to predict, but consider something before you scold me. Denver was one of the best teams in the NFL against opposing quarterbacks, and they were also great against opposing running backs as well. Tight ends? They gave up a total of 79 receptions for 908 yards and seven touchdowns.
Best of all, Denver's defense is strong enough that they likely won't send double-coverage on Olsen. Expect him to have a monster day, and one that is at least deserving of him taking home the MVP award. Could it still go to Newton due to the fact that he's the quarterback? Probably, but Olsen will be the most deserving at the end of the day.
All statistics courtesy of ESPN.com
Follow Jeff Smith on Twitter @JSM8ith.