NFL: 4 Contenders for Offensive Rookie of the Year
For young players in the NFL, the transition to the professional and high profile lifestyle can be crippling. So many highly touted players in the past (just think JaMarcus Russell) have failed to live up to the pre-draft hype, putting franchises in an even deeper hole than they were before they took a chance on a great talent.
While many rookies fail in the NFL, there are still plenty that jump into the league and make it look almost easy. Great rookie seasons (just in recent memory) by guys like Andrew Luck, Odell Beckham Jr. and Eddie Lacy have given coaches and executives alike hope that they too can have fortune in the draft. It isn't easy, of course, as these talents are rare.
This season, the NFL has plenty of newcomers that have the chance to make a huge impact on their respective teams. No, we're not talking about the likes of Jameis Winston or Marcus Mariota; these rookies have a chance to make a true impact and potentially lead their squads into playoff contention. With that, let's take a look at some of the top rookies of 2015, starting with the offensive side of the ball (and thus contending for Offensive Rookie of the Year):
4. Amari Cooper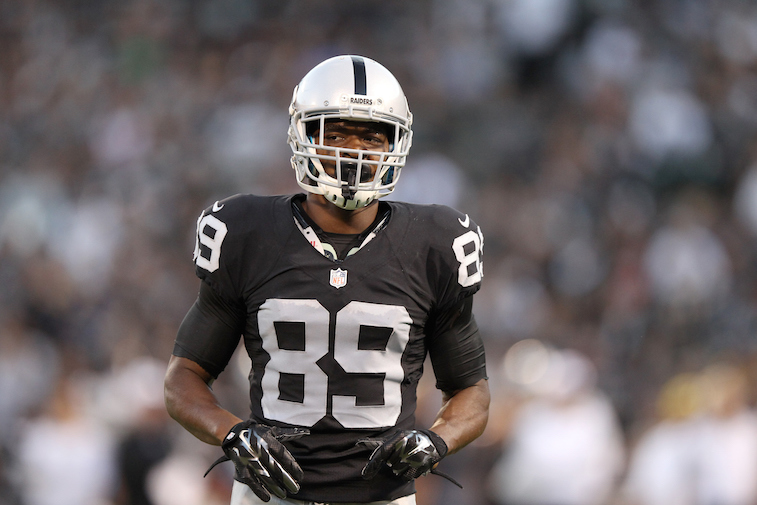 Coming from the college football factory that is Alabama, Cooper has a great opportunity to be an immense force for the Oakland Raiders' offense. In his final season in Tuscaloosa, Cooper was dominant for the Crimson Tide, amassing 124 receptions for 1727 yards and 16 touchdowns (earning him a third place finish in the Heisman voting). With his help, the Crimson Tide reached the national semifinals in 2014, ultimately falling to the eventual champions in Ohio State.
Cooper owns the size and speed to be a match-up nightmare in the NFL. Playing on the Raiders, he has a potential stud at quarterback in 2nd year pro Derek Carr. He is clearly the most talented pass catching option on that roster and should be able to amass some pretty hefty numbers in 2015. The Raiders likely won't be contending for the postseason (playing in a difficult AFC West), so that could hurt his chances of winning the award. Still, Cooper is primed for not only a great rookie campaign, but many great seasons thereafter.
Predicted stats: 75 receptions, 1,050 yards, 9 TDs
3. Tevin Coleman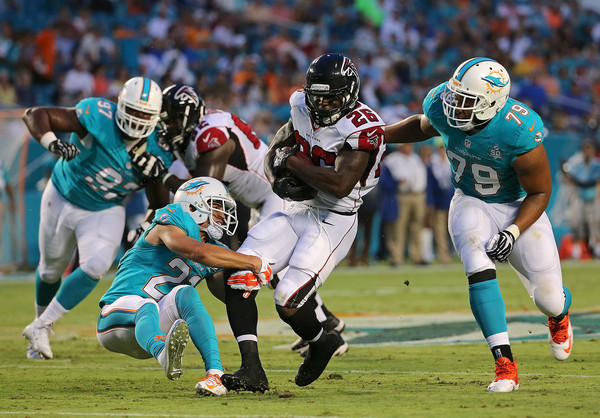 Coleman might not be the most talented guy on this list, but his situation with the Atlanta Falcons gives the young running back a great opportunity to be extremely productive. Currently ahead of him on the Falcons' roster is Devonta Freeman, who is only in his second season and didn't do anything impressive last season. Coleman should be able to overtake Freeman and fill a huge void in Atlanta's backfield.
What's the reason to believe in Coleman? How does a final season playing for the Indiana Hoosiers in which he garnered 2036 rushing yards and 15 touchdowns sound? Despite being drafted in the third round of May's draft, expect Coleman to be one of the best offensive rookies in 2015. He has a great quarterback in Matt Ryan and great receivers in Julio Jones and Roddy White that will open up huge holes for him all season. This Falcons' team has a chance to win the NFC South and Coleman will end up being a huge reason why. It would be no surprise to see him winning this award.
Predicted stats: 1, 200 rushing yards, 9 rushing TDs
2. Todd Gurley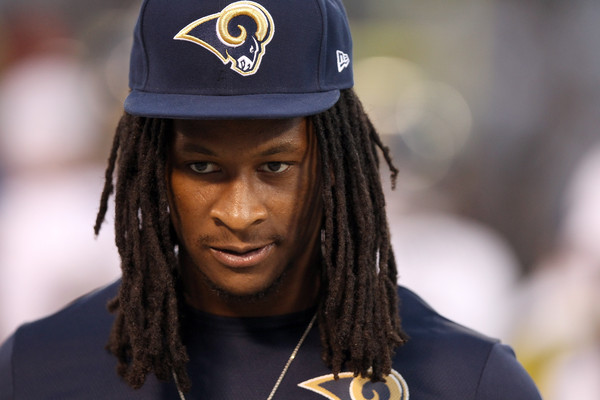 Probably the most talented player (offensively at least) to come out of this year's draft, Gurley has all the tools to be one of the best young running backs we've seen since Adrian Peterson. Coming out of Georgia, Gurley rushed for 911 yards and 9 touchdowns in 2014, playing in just 6 games due to injury. He probably would have won the Heisman if he were healthy. Now, his sights are set on making it big in the NFL.
The size, the speed, the athleticism; it's all there. The concern is that knee, however. ACL injuries aren't as daunting as they use to be (just look at Adrian Peterson), but it is still a factor in Gurley's potential this season. He likely will miss the start of the St. Louis Rams' season (to be safe), which is the main factor preventing him from being the best offensive rookie the NFL has to offer. Still, the feeling is that Gurley will get plenty of playing time this season and be a big time contributor for a Rams' team trying to rejoin the postseason party for the first time in a long time.
Predicted stats: 1, 100 rushing yards, 10 rushing TDs
1. Melvin Gordon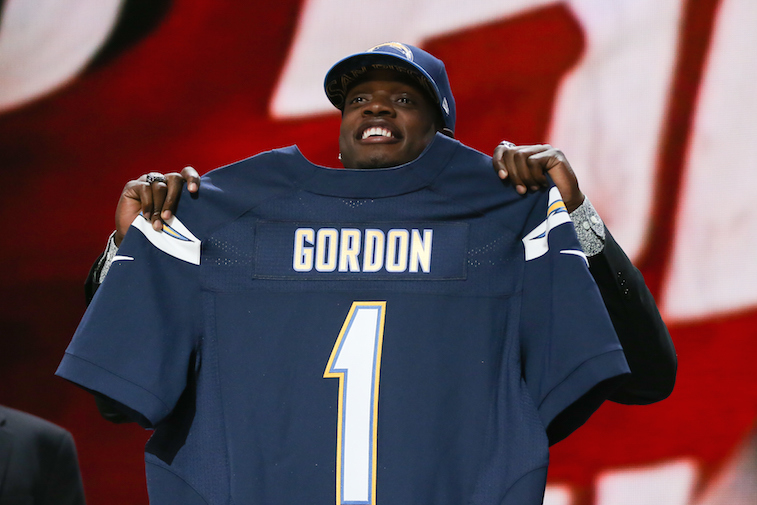 Gordon knows how to run. Need proof? He rushed for 2,587 yards and 29 touchdowns for the Wisconsin Badgers in 2015, earning him a second place finish in the Heisman voting. He's fast and has great vision; both traits that made the San Diego Chargers go after him early in the first round of May's draft. The Chargers' needed a game-changing player in the backfield and Gordon will be that man.
Sure, the backfield seems crowded in San Diego. Danny Woodhead is there. So is Brandon Oliver, who impressed at times last season. Let's make things understood though, Gordon is the Chargers' guy and is likely the most talented player on that team. They need him to be big time if they want to contend in the AFC West. With his previous track record and immense talent, Gordon should deliver, bringing home the honors of the game's top offensive rookie in 2015.
Predicted stats: 1, 500 rushing yards, 12 rushing TDs