NFL: 4 Players Who Surprised Us During Championship Weekend
The 2016 NFL playoffs are nearly in the book, and we have nearly crowned our Super Bowl 50 champion. After some fun (and a little bit of boring) action between the NFC and AFC championship games, we're left with the two teams playing for the trophy. Cam Newton and the one-loss Carolina Panthers will take on the No. 1 seed in the AFC, Peyton Manning and the Denver Broncos.
When looking back at how these teams got here, it took two very different games in the championship round. The Broncos held on in a thriller that took a defensive stop on a two-point conversion attempt by Tom Brady and the Patriots to win 20-18. As for the Panthers, they rolled over the talented Arizona Cardinals 49-15.
So, after looking back at championship weekend, which players jumped out as the ones who surprised us the most? We'll take a look at both the good and the bad but will start it off with a future Hall of Fame quarterback.
1. Peyton Manning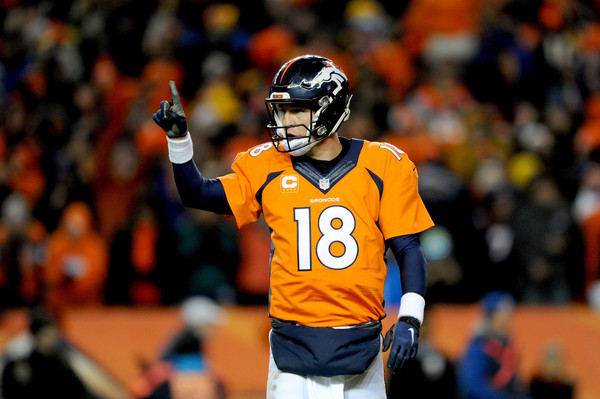 The wily veteran came up with one of his stronger performances of what has been a pretty tough season for him. While Manning threw for just 176 yards, he did his damage early and often, giving the Broncos a 17-9 lead going into halftime.
When all was said and done, Manning wound up completing 17 of 32 passes, but ended up with two touchdowns, no interceptions and a 90.1 quarterback rating. The numbers aren't what we've seen in previous years from him, but they're still more than worth getting a bit excited over.
Out of 10 regular season games and two postseason games, this was just the fourth time that Manning threw for double-digit touchdowns, and two of those other games came over the three opening weeks of the season. Will Manning be back to his old ways of slinging it around in the Super Bowl? Probably not, but it was still great to see him airing it out with confidence again.
2. Carson Palmer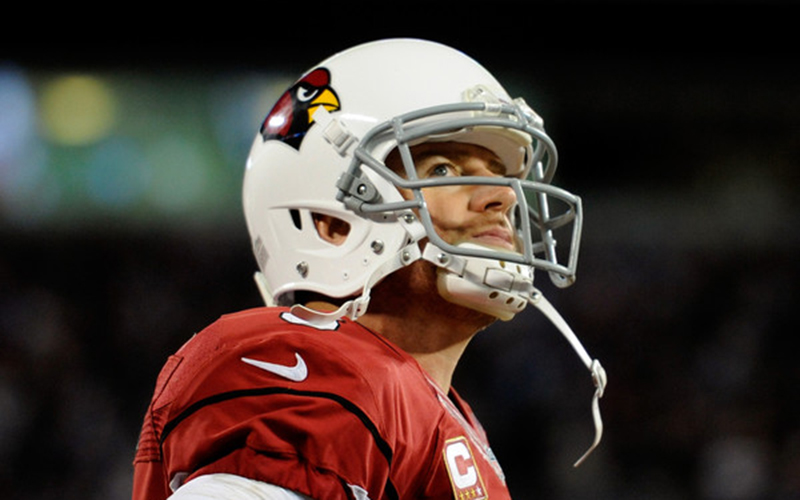 Time for a bit of the "bad" side of things from the championship weekend. Palmer was simply shut down by the Carolina defense in the brutal loss. He completed 23 of 40 passes for 235 yards, one touchdown and four (yes, four) interceptions. His quarterback rating was 43.2 and he just really couldn't get anything going offensively for the Cardinals. To make things even worse, he couldn't connect with his wide receivers very often, as the leading receiver was running back David Johnson with nine catches for 68 yards. In total, we saw Michael Floyd catch three passes, Larry Fitzgerald catch four, J.J. Nelson grab two, and Jaron Brown catch one.
Palmer just couldn't figure out a way to beat the tough Panthers defense, and it was definitely one of the more surprising outings of the weekend, especially since he had such a dominant regular season in 2015.
3. Corey Brown
The leading receiver for the Panthers in the championship round? Not Ted Ginn Jr. or exciting rookie wide out Devin Funchess. Instead, it was Brown, who actually tied in yardage with tight end Greg Olsen with 113. He had fewer catches with four, but he also added on a touchdown. His 28.3 yards-per-reception was incredibly impressive, and he was the second-most targeted player for Cam Newton, behind only Olsen.
It's pretty great to see Brown step up on this big stage, and for Newton to show that type of faith in him. Throughout all of 2015, Brown had just 31 receptions for 447 yards and four scores, so his performance was not only surprising, but it was incredibly impressive as well.
Whether we should expect a similar performance from Brown in the Super Bowl is tough to call, but it's obvious that Newton is looking in his direction at this point.
4. New England's rushing game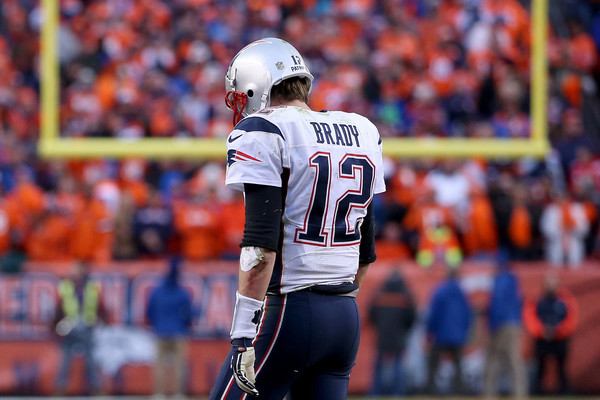 Yes, Steven Jackson had a touchdown for the Patriots, but that was literally all that the running game could muster for this team. Between Jackson, James White, and Brandon Bolden, they had 14 carries. The end result? 31 yards, with no player averaging more than 2.4 yards per carry. It was a pretty brutal showing for them, but it doesn't end there.
None of those three players were the leading rusher for the Patriots, as that title actually goes to Brady. New England's offensive leader ran the ball three times, but his 13 yards were more than any one of those players listed above.
If you want to look at a key reason why the Patriots were unable to get anything going offensively, you almost immediately have to point to their inability to run the ball. Due to their run game not getting going, Brady was forced to throw the ball 56 times, completing just 27 of those passes.
Follow Jeff Smith on Twitter @JSM8ith.