NFL: 4 Potential Landing Spots for Calvin Johnson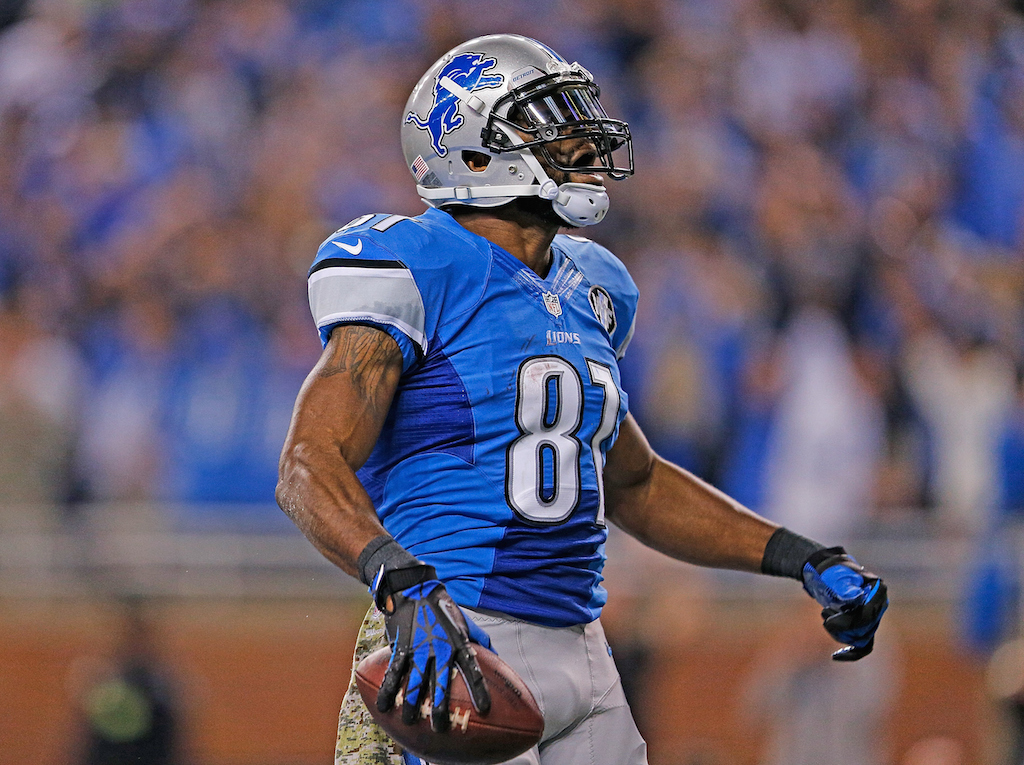 Detroit Lions star wide receiver Calvin Johnson wrapped up another strong campaign that helped him earn his sixth Pro Bowl selection in his illustrious nine-year career. It marked his sixth straight season with at least 1,000 receiving yards and 70 catches. However, the season finale 24-20 win over the Chicago Bears could also signal the end of his tenure with the Lions. Johnson is still one of the league's top receivers, but the team could save $11.1 million on the cap by releasing him.
There's also no hiding the fact that he's now 30 years old. His production could dip as he enters the latter part of his career, which warrants the possibility of the team looking to either restructure his current deal or asking him to take a pay cut. If neither of those scenarios plays out, there is a strong chance that he will suit up elsewhere in 2016 — assuming he doesn't retire all together. Since we don't want to imagine an NFL without him quite yet, here are four potential landing spots for Megatron next season.
1. New England Patriots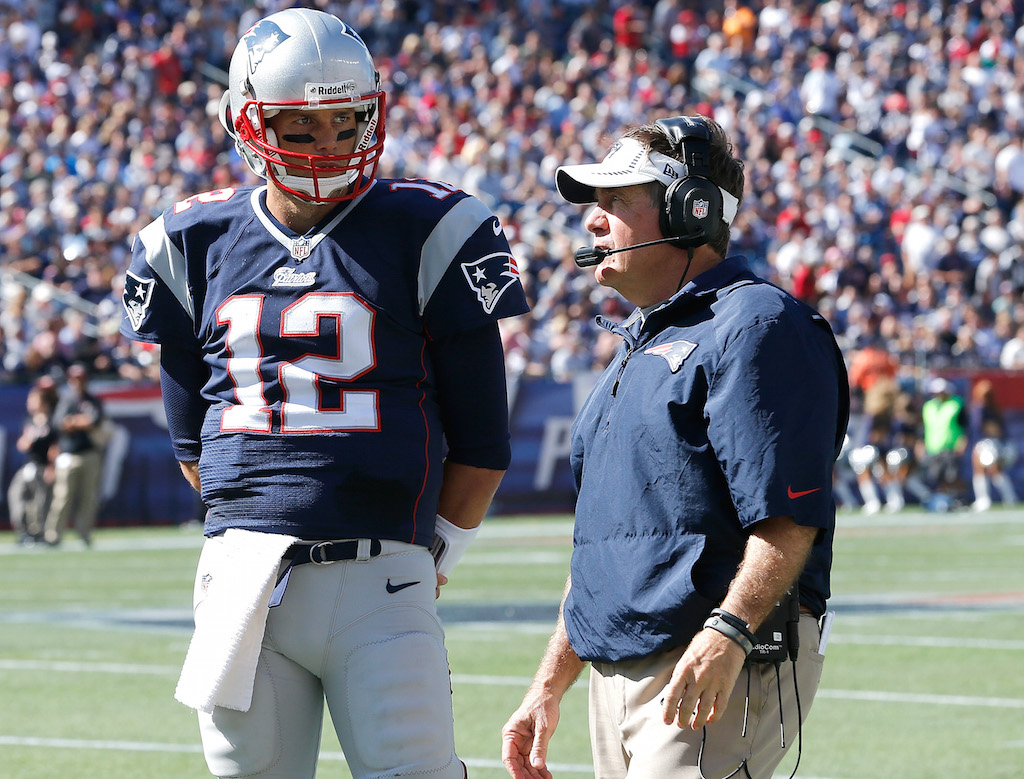 As long as Bill Belichick and Tom Brady are at the helm, the Patriots will be a team in the conversation for possible upgrades to any position — aside from quarterback. First and foremost, if Johnson considers joining New England, he would likely have to take a pay cut as the franchise has a reputation for giving players fair deals that don't often rank in the top of the league. Keep in mind that Brady restructured his deal last season to help provide the team with more cap space to spend on improving the team.
With Rob Gronkowski, Julian Edelman, and Danny Amendola all at Brady's disposal, Johnson's addition to the team would make the Patriots an unstoppable offensive force. What also makes the Patriots a potential destination is that they acquired Randy Moss, another big-name receiver, from the Oakland Raiders. Moss also agreed to restructure his deal after being traded to New England. Yes, the Patriots won't have much financial flexibility this upcoming year, but it would be foolish to count them out in any scenario.
 2. New York Giants
The Giants have already started to undergo some major changes with the departure of longtime head coach Tom Coughlin, which could lead to more changes involving staff. With that in mind, the team possesses just over $40 million in cap space this upcoming offseason. Contracts with several notable players, such as Jason Pierre-Paul, Rueben Randle, Prince Amukamara, and Cullen Jenkins, are coming off the books. New York will likely use some of that money to bring back a few of those players, which would leave enough cap space for the team to try to acquire Johnson.
The move would fill a pressing need at wide receiver as the team has struggled to find a suitable wideout to play alongside their young star, Odell Beckham Jr. They hoped Victor Cruz would fill that void, but his struggles to recover from his leg injury put a huge question mark on his status. This move would also give Eli Manning arguably the best wide receiver duo in the league with two players who are in the top five at the position. If the Giants added New Orleans head coach Sean Payton, his pass-heavy offensive game plan would make the possibility of adding Johnson even greater.
3. St. Louis Rams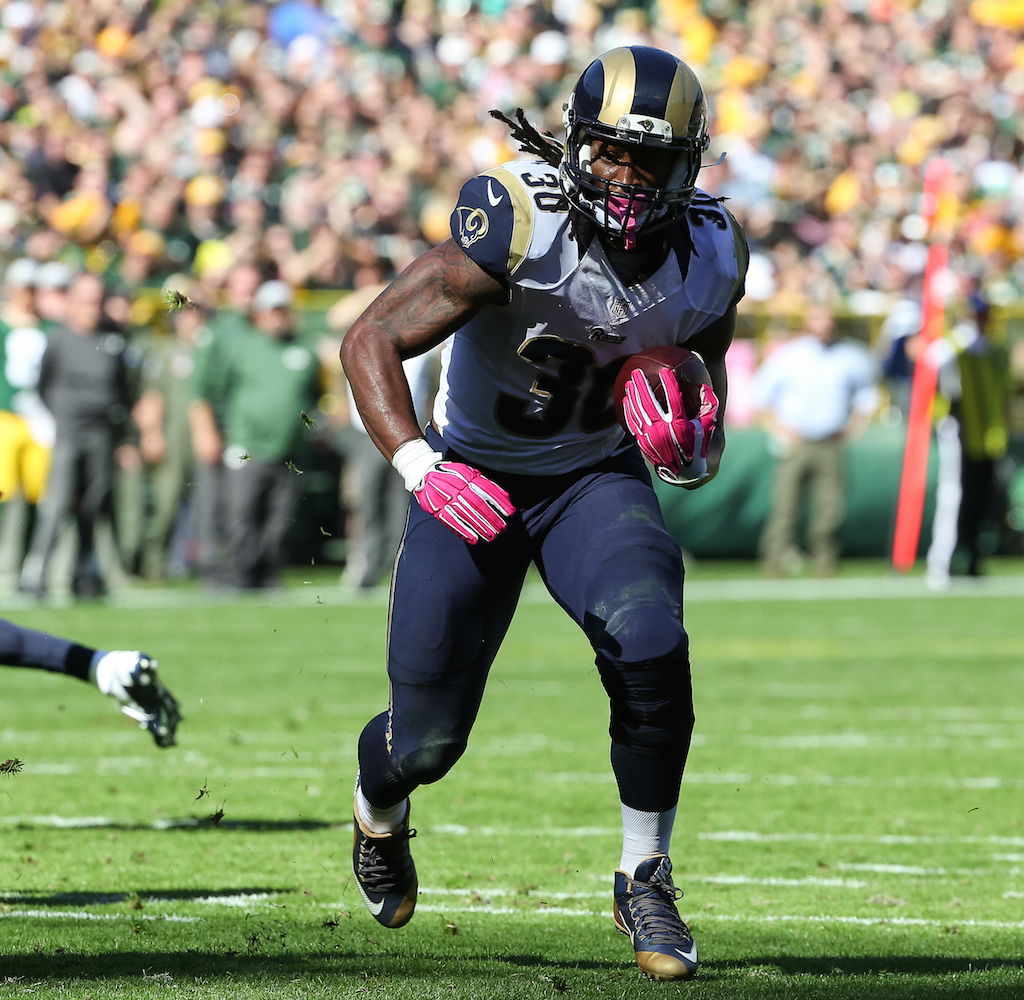 Over the past several years, the Rams have desperately needed to add a true No. 1 receiver. They will head into the offseason with over $40 million in salary cap space. However, there will be several tough decisions to make as big defensive players, such as Janoris Jenkins, Williams Hayes, Mark Barron, and Rodney McLeod, are set to become free agents. St. Louis will likely try to keep many of those players — especially Jenkins and Hayes — which will hurt their financial flexibility but should leave a significant amount of space to make moves.
This could make way for the team to possibly get involved in any potential trade talks for Johnson with the ability to absorb his massive contract. The Rams do have a huge issue at quarterback with Nick Foles proving to be a failed experiment in his first season with the team. This shouldn't prevent them from trying to acquire Johnson as he would provide much needed reliability at wide receiver.
The move would be extremely beneficial for speedy wideout Tavon Austin as he can transition to playing primarily in the slot, where he has shown to be most productive and dangerous within the offense. St. Louis already has a solid foundation with rookie sensation Todd Gurley as the focal point of the offense. All in all, it may be a long shot for the Rams, but there's no question that they have the financial means to get it done.
4. Green Bay Packers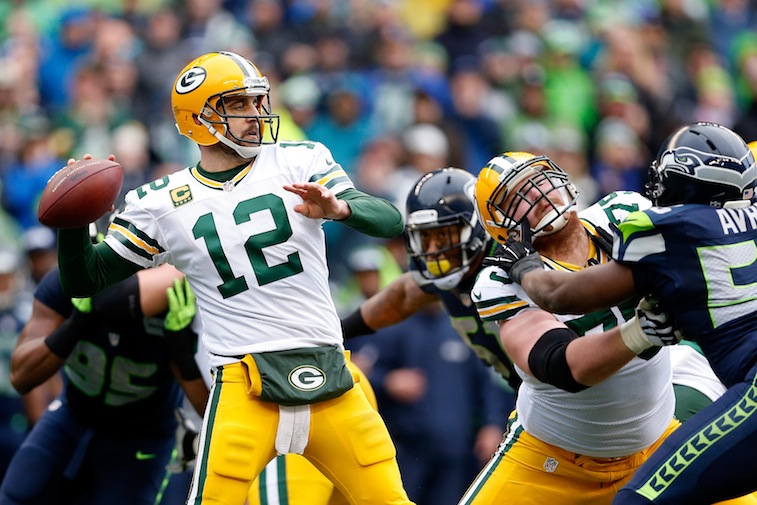 If the Lions decide to cut Johnson in the offseason, one team that could snag the star wideout in free agency would be the Packers, who are expected to have roughly $23 million in cap space. That number should dip somewhat with notable players such as B.J. Raji and James Starks both scheduled to become free agents; Green Bay will likely make a concerted effort to re-sign them. But this should leave enough cap space for the Packers to make a run at Johnson (if he's willing to take a pay cut to play for one of the top NFC teams).
Throughout the first nine years of his career, the 30-year-old has played against them as divisional rivals. This would be a great matchup for both sides as Johnson would play for one of the game's best quarterbacks in two-time NFL MVP Aaron Rodgers, who would utilize him to the best of his ability. If this season proved anything, the Packers desperately need another wide receiver as the team had its fair share of struggles without Jordy Nelson.
Johnson would provide the team with a receiver who can create separation at the line of scrimmage and step in as the team's primary wide receiver. It would instantly make both Nelson and Randall Cobb more dangerous options in the passing game. It would also give Johnson the rare opportunity to stick it to the Lions at least twice a season. If Johnson is released and seriously considers taking a pay cut, the Packers could be a dark horse to land him. Green Bay was able to get Julius Peppers to take a significant pay cut to join the team, so why not Megatron?
Statistics courtesy of Pro-Football-Reference.com, ESPN.com, and NFL.com.