NFL: 4 Reasons Why the Patriots Will Win Super Bowl 50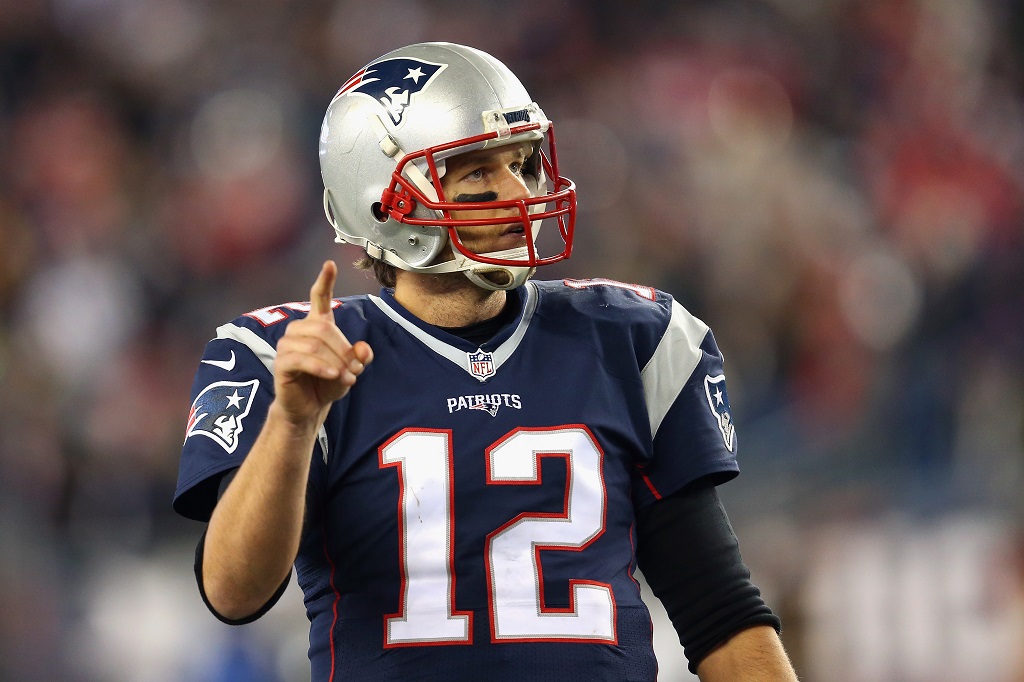 The New England Patriots are the reigning Super Bowl champions, defeating the Seattle Seahawks 28-24 thanks to a very memorable interception. At the time, it felt natural that New England would be able to make a deep postseason run this year as well, but life, like football, is unpredictable, and it's been anything but an easy road for them.
Not only did they deal with injuries to Julian Edelman and Rob Gronkowski at times this season, but they also have been depleted at running back. They've lost Dion Lewis and LeGarrette Blount, resulting in them adding veteran running back Steven Jackson as their early-down back, with James White primarily as the passing-down pack.
Regardless, it's been a heck of a ride for the Patriots, and one that has still resulted in this team rallying to get back to the AFC championship game against one of its biggest rivals, the Denver Broncos. It won't be easy, but here's four reasons why the Patriots can win Super Bowl 50 when all is said and done.
1. The dynamic duo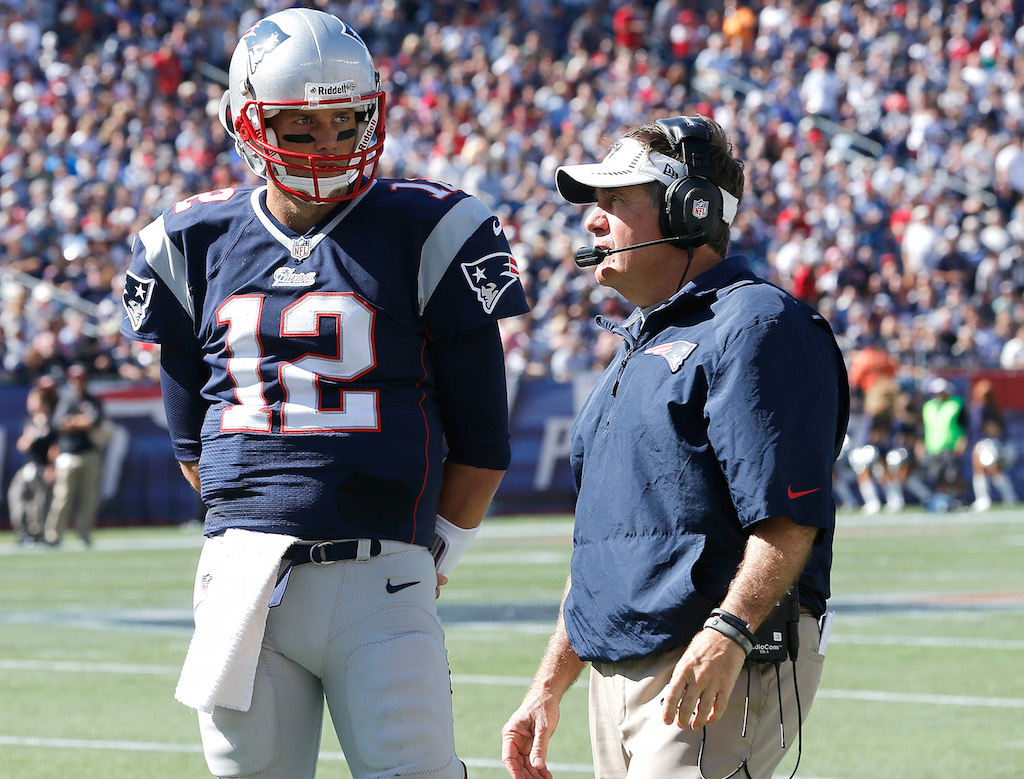 Who are we talking about? Come on now, Tom Brady and Bill Belichick, of course. These two have been dominant together, to say the least. During Belichick's tenure as New England's head coach, he's had exactly one losing season, which came in his first year with the team back in 2000. In total, during his time with the Patriots, Belichick has put together a 187-69 record, with a 22-8 playoff record.
Brady on the other hand, took over as the starter for New England back in 2001, and together these two have won four Super Bowls and two additional AFC championships. Facing off against them in the playoffs is downright scary for any opponent, and there's no reason to think that Denver won't have its hands full on Sunday.
Brady may be 38 years old, but he threw 36 touchdowns during the regular season, even with all of the injuries. The NFL should be on watch when it comes to the Patriots, simply due to these two, but there's still more.
2. A healthy Julian Edelman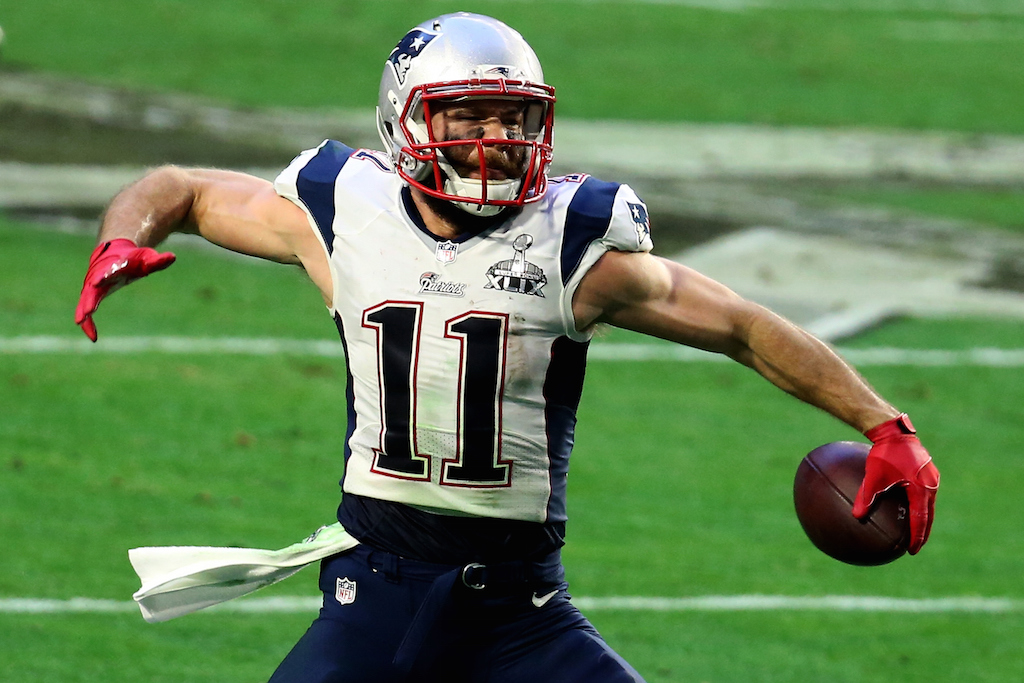 Edelman was able to play in just nine regular season games this year, but the Patriots were undefeated when he was in the lineup. While the Patriots didn't seem the same without Edelman in the lineup due to a broken bone in his foot, he came back in the divisional round of the playoffs and did some serious damage right out of the gate.
In the 27-20 victory over the Kansas City Chiefs, Edelman caught 10 balls for 100 yards on 16 targets. He seemed to have little issue with his injured foot, so it's fair to say Edelman can officially be classified as "healthy" in the minds of NFL fans — and, of course, opponents as well.
The 29-year-old wide receiver, who had 197 receptions over the two years before 2015, has quickly become a favorite target for Brady, as he topped 135 targets in each of those seasons.
The Broncos, Panthers, and Cardinals are absolutely great against opposing wide receivers, but Edelman is one of those guys who is just matchup proof. Don't be surprised to see him top 100 yards and/or 10 catches against in the AFC championship game.
3. New England's run defense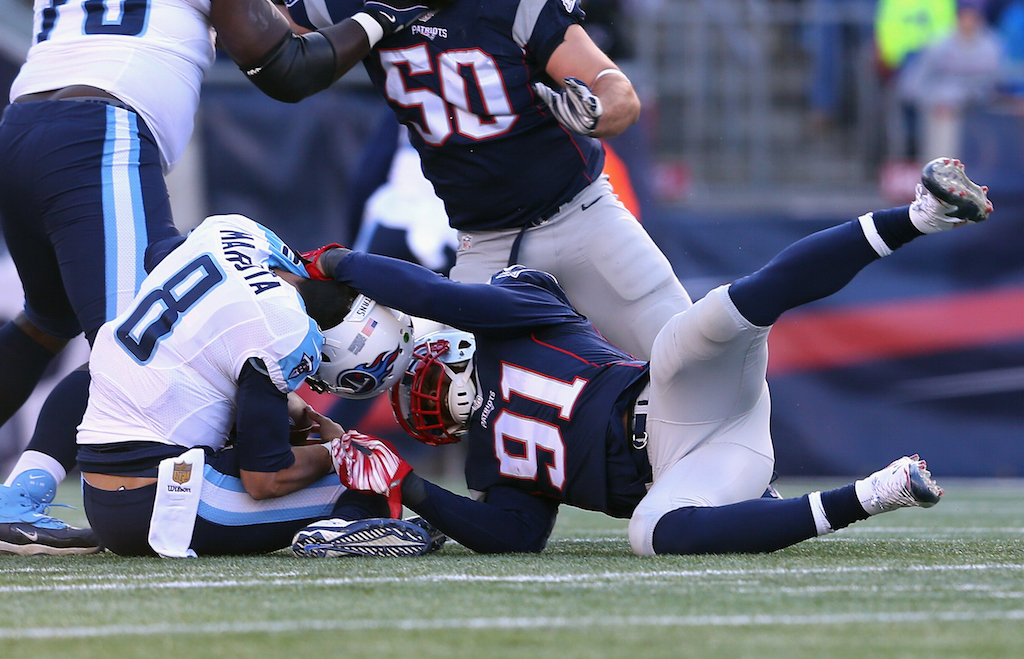 While everyone wants to talk about the ridiculous offense (rightfully so) that the Patriots have, let's not overlook their defense. They've played strong this season, and specifically have been good against opposing running backs.
New England has allowed 1,387 yards on 353 carries, an average of less than four yards per carry, which is pretty stellar in the NFL. Not only that, but the team has allowed just seven rushing touchdowns in 16 regular season games. All-around, this unit has stepped up in a big way, and when speaking specifically about the Denver Broncos, they'll need C.J. Anderson or Ronnie Hillman to get going to open things up for Peyton Manning.
Fortunately, that won't be an easy task, and it bodes well for the New England defense. Expect the run defense to shut down Denver on Sunday and play a big role in them getting back to the Super Bowl.
4. The "bend, but don't break" secondary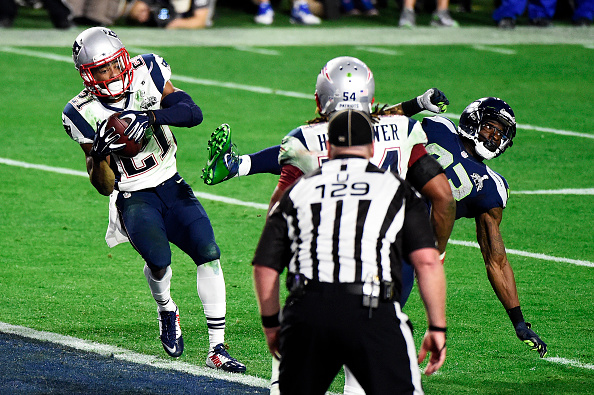 In a day and age where teams throwing for four or five touchdowns in a single game has become fairly common, the Patriots' secondary has done a great job of keeping quarterbacks from lighting them up. During the 2015 regular season, New England allowed just 24 passing touchdowns, placing them in the top half of the NFL in the category. They also intercepted 12 passes as well.
The big issue is that the Patriots did allow 4,210 yards, but as stated, this defense never actually "broke" in terms of their secondary. The fact is, when you've allowed 24 touchdowns, and the Saints led the league with 45 (and the next closest team gave up 36), it's obvious that you're doing something right.
Pairing up New England's stingy secondary with its talented run defense makes for a second "dynamic duo" on this roster and is more than worth getting a nod for one of the reasons why they can win the 2016 Super Bowl.
Follow Jeff Smith on Twitter @JSM8ith.
*All statistics courtesy of ESPN