NFL: 4 Running Backs Who May Not Start Anymore This Season
The NFL is a "what have you done for me lately?" league, which means that many players see starting gigs come and go before they can blink an eye. While rookie quarterbacks are likely to get a bit of a longer leash than other positions, one position where there's always someone waiting in the wings is at running back. The 2015 season is no different. There are plenty of running backs who could see their starting jobs snatched right out from under their nose, specifically if they don't perform well early on.
Let's take a look at four running backs who may be facing a make-or-break type season in 2015. These backs need to produce early and often this season, so keep your eye on them right out of the gate.
1. Bishop Sankey, Tennessee Titans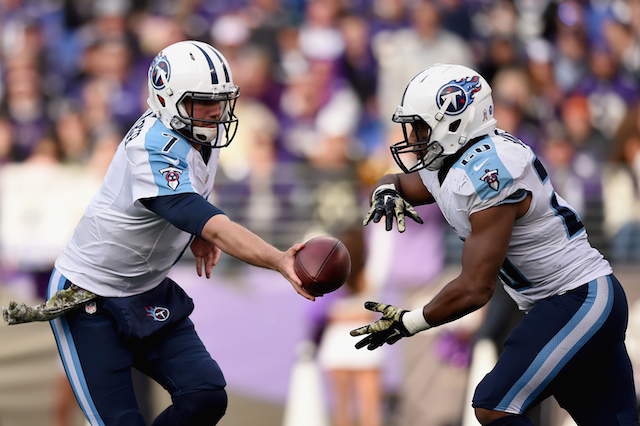 Sankey is entering his second season with the Titans. He shouldn't really have a huge reason to stress, should he? Unfortunately, he does. Sankey finished 2014 with 152 rushes for 569 yards (3.7-yards-per-carry) and two touchdowns. While it seems like the job is still Sankey's to lose, the Titans drafted rookie David Cobb from Minnesota in the 2015 NFL draft. This has left Sankey looking directly over his shoulder and fighting to keep his job, while showing he can be the man in Tennessee's run game.
Fortunately for Sankey, his most recent preseason game against the St. Louis Ram was a strong showing. He rushed six times for 45 yards, while looking like the back the Titans had hoped for when they drafted him last year.
No, one preseason game doesn't keep Sankey's job safe, but he's in a good spot to be able to build on that success and quiet critics in 2015. If he doesn't though, look no further than Cobb, who will be quietly waiting for his opportunity.
2. Denard Robinson, Jacksonville Jaguars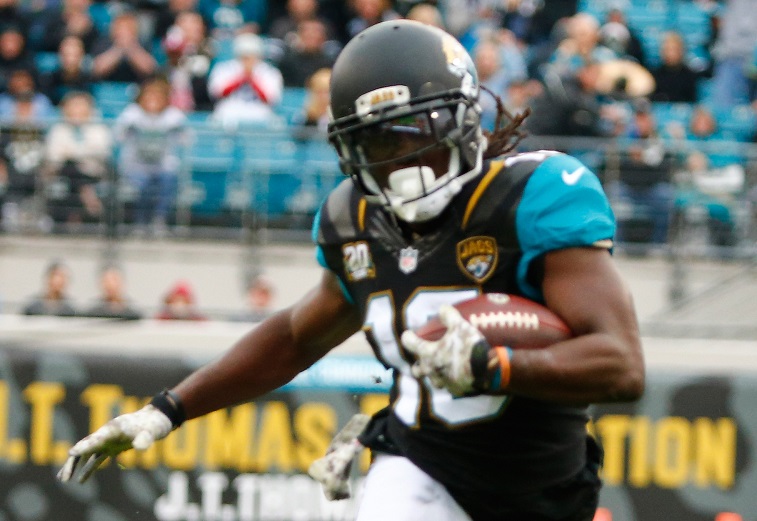 Denard Robinson surprised quite a few people in 2014 by beating out Toby Gerhart for the starting running back job in Jacksonville. He went on to rush 135 times for 582 yards and four touchdowns. Robinson, the former quarterback at Michigan, is currently listed as the No. 2 back on the Jaguars depth chart, according to ESPN.
Don't buy into that just yet though. As Josh Alper of Pro Football Talk pointed out, Robinson was at the top of the depth chart for the preseason opener against the Pittsburgh Steelers. That's great for Robinson, but it's also an unofficial depth chart. The real bad news for Robinson? The man listed up there with him on that depth chart is second-round draft pick T.J. Yeldon.
The Jaguars are incredibly high on Yeldon, for good reason. You don't spend a second-round pick on a running back just to bury him on your depth chart. While there's a stable of backs in Jacksonville, Robinson will have a shot to prove himself, but it's entirely likely that Yeldon will grab the starting role sooner than later.
3. Doug Martin, Tampa Bay Buccaneers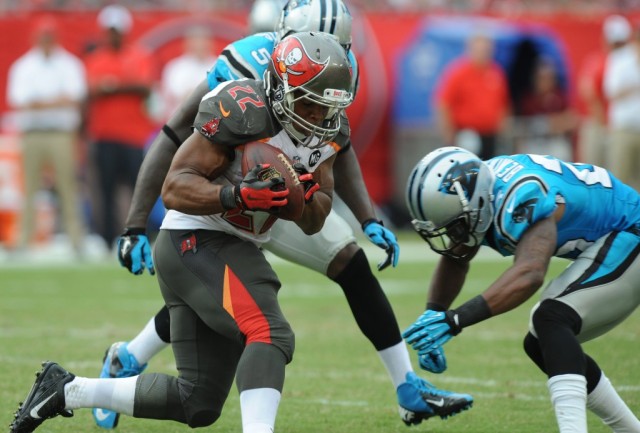 Usually, when a team declines your fifth-year option, it means you're on the way out the door. As Kevin Patra of NFL.com reported, the Tampa Bay Bucs chose to decline Doug Martin's option. It seemed as though the Bucs were ready to part ways with Martin, but chose not to do so at the last minute.
According to Chris Wesseling of NFL.com, the reason was apparently due to new offensive coordinator Dirk Koetter being a big fan of Martin. Now, Martin looks like he's poised to be the man for the Buccaneers in 2015. He'll be paired up with rookie quarterback Jameis Winston and stud second-year receiver Mike Evans. The Tampa offense has some major upside, but if Martin fails to perform early, there's talent waiting in the wings.
Specifically, Charles Sims, the second-year back from West Virginia. Sims only played in eight games last season and wasn't great running the ball, averaging just 2.8-yards-per-carry. Where he did excel though, was in the passing game. Sims caught 19 balls for 190 yards last season, showing his versatility to coaches.
If Martin struggles, expect Sims to get the call quickly from Koetter, spelling the end of Martin's time in Tampa.
4. Joique Bell, Detroit Lions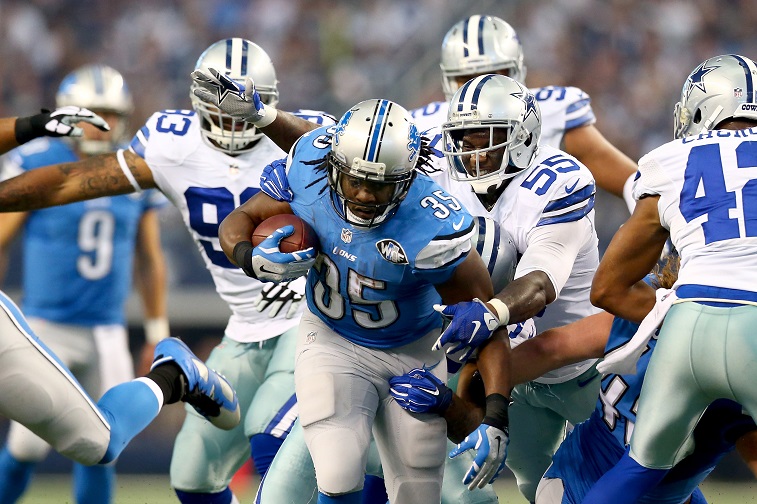 Is Joique Bell even still considered the starter? Yes, yes he is. Especially by his fellow teammates. As Dave Birkett of the Detroit Free Press reported, rookie running back Zach Zenner believes the starting job is Bell's to lose–even through the Ameer Abdullah explosion. Abdullah has had a huge offseason after the Lions drafted him in the second-round of the 2015 NFL draft.
After rushing seven times for 67 yards in the preseason opener against the New York Jets, Abdullah got one of the highest compliments a running back can receive. He was compared to Barry Sanders.
Now, let's get back to Bell for a minute (who's still the starter, remember). While he averaged just 3.9-yards-per-carry in 2014, he scored seven rushing touchdowns. On top of that, Bell caught 34 balls for 322 yards and one touchdown. Back in 2013, Bell caught 53 balls for 547 yards, so his versatility is obvious.
Bell will begin the season as the starter, but don't be surprised to see Abdullah work his way towards a 50-50 split and possibly grab the job sooner than later.
Follow Jeff Smith on Twitter @JSM8ith