NFL: 4 Shocking Player Performances From Week 8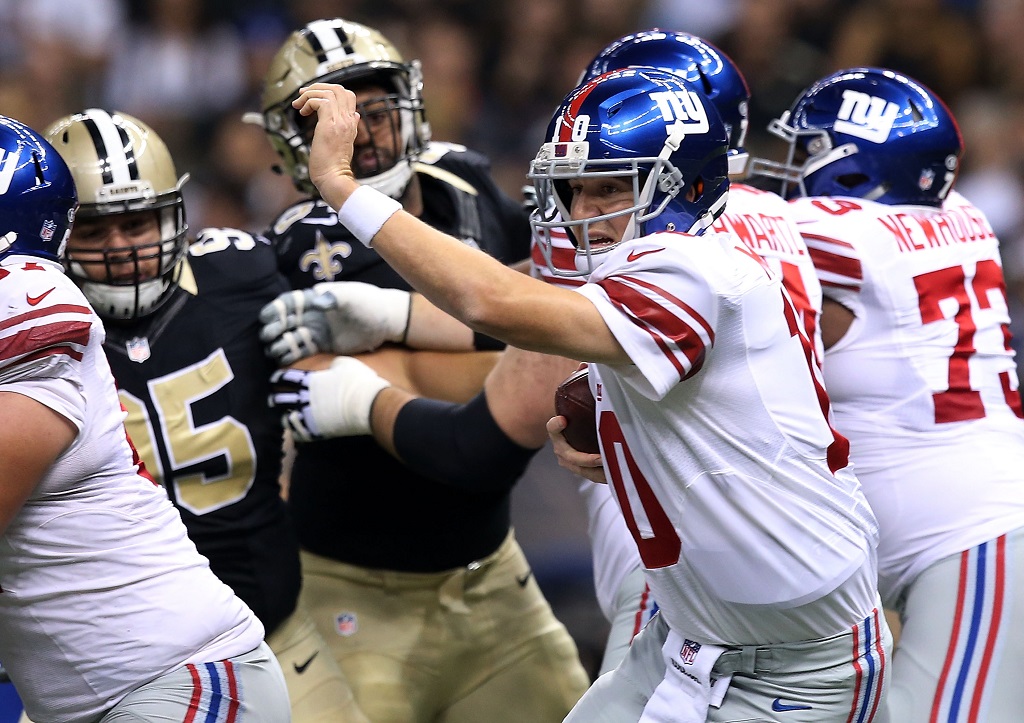 Week in and week out it seems like there are numbers in the box score that will grab your attention. This week, well, it was no different. As you can imagine, when the final score of one game is 52-49, there's going to be a few shocking performances from that game alone. To go along with that, we had a combination of both good and bad performances, but there were actually quite a few good ones in Week 8 of the NFL season.
It's going to be an interesting run in the second half of the season, especially with a few players returning from injuries, and others just recently being dubbed out for the season with injuries. Basically, things seem to be up for grabs in many divisions at this point, so get your seatbelt on and gear up for some exciting football down the home stretch.
Let's start off the four shocking player performances with a quarterback who tied the NFL's single-game passing touchdown record. We'll call this one the "all-quarterback" edition.
1. Drew Brees, QB, New Orleans Saints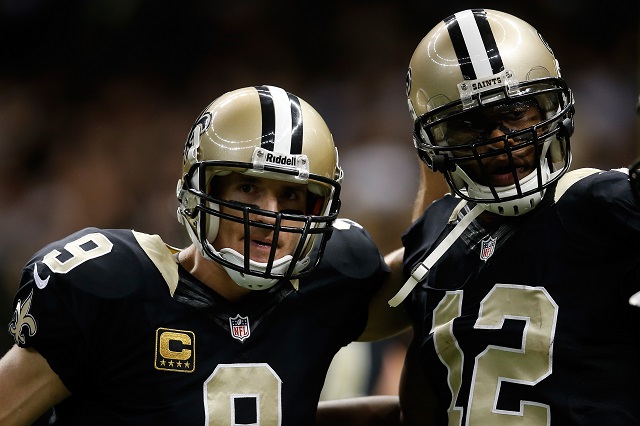 Listen, when you drop seven touchdowns in a single game, you're going to get some well-deserved praise. Drew Brees, well, he was simply unreal in Week 8 against the New York Giants in a 52-49 victory. He completed 40 of 50 passes for those seven scores, 511 yards, and one interception. His quarterback rating? 140.5.
You honestly can't have a better game at quarterback than Brees had against the Giants in this huge victory, although his counterpart attempted to (more on that later). Brees was just the man on Sunday, and truly showed that age is just a number. All of the sudden, the reeling Saints have turned things around quickly and are 4-4, staring the potential of a possible Wild Card berth directly in the face.
Don't count this team out, especially with Brees leading the charge and the offense playing with a ton of confidence at this point in the season.
2. Eli Manning, QB, New York Giants
What kind of people would we be if we didn't include Eli Manning in this conversation right after Brees. Yes, his team lost a brutally close game after a second-half comeback, but he was still on the money through Week 7. Manning wound up completing 30 of 41 passes for 350 yards, six touchdowns, and no interceptions. His quarterback rating of 138.2 rivaled that of Brees, but in the end, his team came up short, obviously putting a damper on his incredible performance.
Manning completed passes to eight different players, while also connecting with star wide receiver Odell Beckham Jr. eight times for 130 yards and three scores. If anything, Beckham probably deserves an honorable mention in this section.
To be honest, it was tough to see this one coming from Manning, who had failed to top 200 yards in the previous two games, throwing just one touchdown against two interceptions over that span. Well, it all turned around in Week 8, but now Manning and company are likely hoping they can go to Tampa Bay and get a much-needed win in Week 9.
3. Aaron Rodgers, QB, Green Bay Packers
Now for a bit of the bad. After talking about two quarterbacks who combined to throw for 13 touchdowns, Rodgers was on the complete other side of the spectrum on Sunday. While he completed 14 of 22 passes in the battle of the unbeatens, he totaled exactly 77 yards. Rodgers literally just couldn't get anything going in the passing game for the Packers in a game against a brutal Denver Broncos defense.
It was just one of those nights for Rodgers, and the loss sends them to 6-1, while the Broncos go to 7-0. There's obviously no reason for a massive cause for concern around Rodgers at this point, but the facts are simple, this was one of the worst games of his entire career — and it was in a big moment.
Will Rodgers bounce back? With a date against the Carolina Panthers in Week 9, it doesn't seem like things are going to get much easier, but that should be a fun game to watch. Keep your eye on Rodgers against Carolina's brutal defense, because if we were to bet on it, it's tough to expect the star quarterback to put up back-to-back stinkers.
4. Derek Carr, QB, Oakland Raiders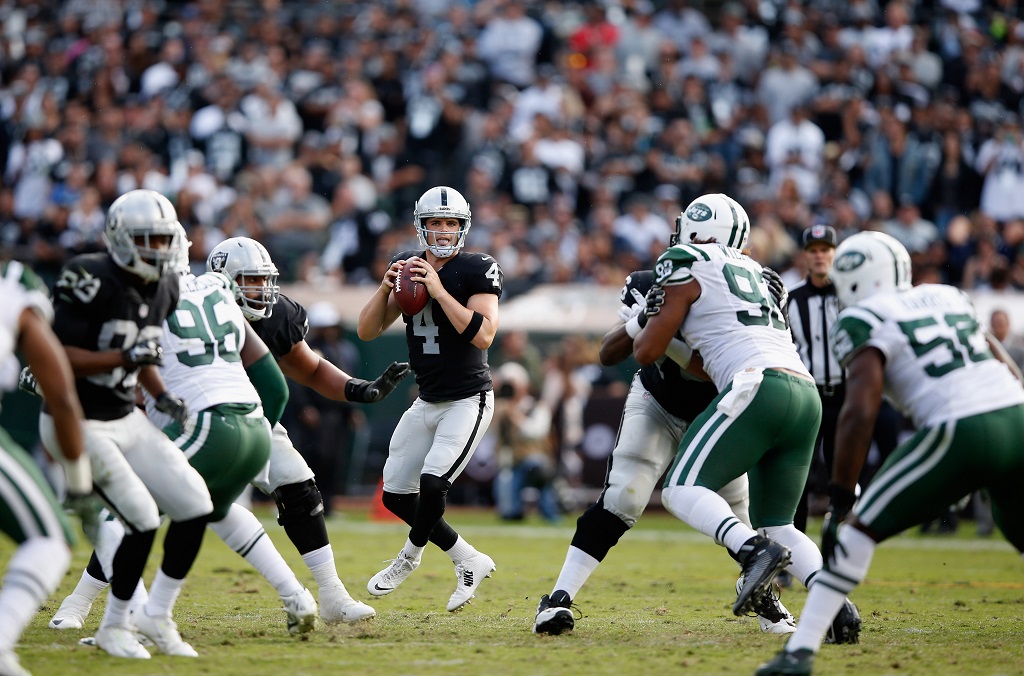 Having a stellar performance is one thing, but doing it against one of the best defenses in the NFL is another. The New York Jets were ranked in the top five defensively in terms of points allowed and yards allowed per game, but the Raiders seemed to be completely un-phased by those stats. In turn, it was Carr who stepped up and seriously helped Oakland roll over the Jets.
Carr lit into New York's secondary, completing 23 of 36 passes for 333 yards, four touchdowns, and no interceptions. He posted a quarterback rating of 130.9, and for a day at least, made the Jets' secondary look like a mediocre unit. The Raiders have a star on their hands at quarterback, and now they need to continue this strong 4-3 start and push things toward the postseason.
Keep your eyes on Raider Nation, because this team has the weapons, both offensively and defensively to surprise quite a few people.
All statistics are courtesy of Pro-Football-Reference.com, ESPN.go.com, and NFL.com.