NFL: 4 Signs That a Player is Past His Prime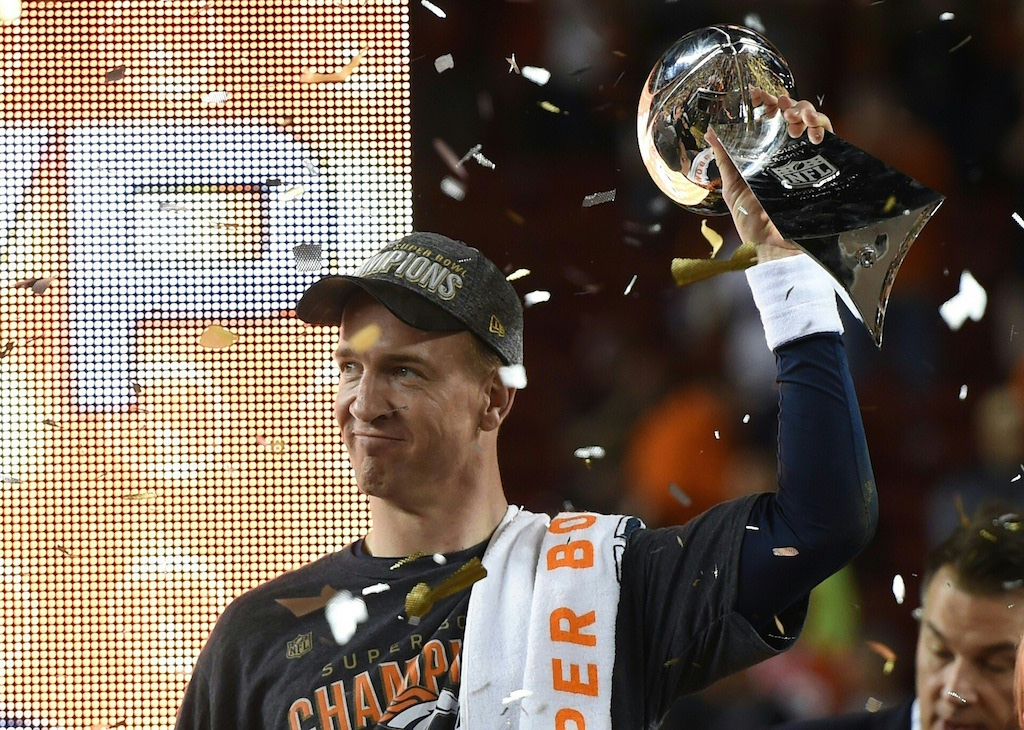 It's always tough to watch a talented NFL player slowly decline on the field, but for some, it's just obvious that their prime has come and gone, with the player just hoping to wrap up their career on a high note. Believe us, not everyone has the potential to go out on top, the way that Peyton Manning potentially could after winning Super Bowl 50.
But for those players who have hit their prime and are now on a decline, what are the painful ways we can see that they're on the back end of their careers? Well, it's far more obvious in some cases than others. But let's take a look at the four signs that a player may want to consider hanging up his cleats.
1. Little interest in free agency
Listen, for many sports fans, it's painful to accept that NFL teams and scouts know far, far more about these players than we do. For example, while Steven Jackson spent plenty of time as a free agent after his final year with the Atlanta Falcons in 2014, the New England Patriots finally gave him another shot late in 2015. The result? A poor 21 rushes for 50 yards, a 2.4-yard-per-carry average, and one touchdown.
This is just one example, but when a player doesn't get much interest in free agency and is getting up there in age, it's obvious that his time in the NFL is probably coming to a close. In Jackson's defense, he was 32 years old and has a total of 2,764 rushes for 11,438 yards and 69 touchdowns in his career. The man took plenty of big hits along the way.
2. The dreaded age for running backs: 30 years old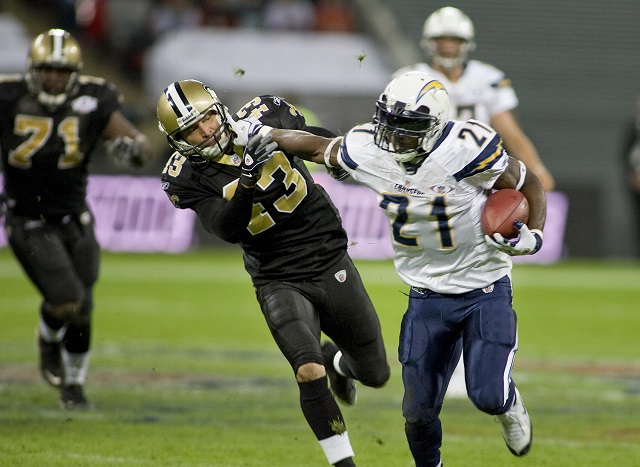 It may just occur inside a player's head, or maybe there really is something to it, but when a running back hits the age of 30, it's like some type of spark goes away. In many instances, their yards-per-carry, total yardage, and touchdowns decline. Now, it's worth noting that this isn't always the case; it doesn't happen every time. For example, we just saw Adrian Peterson rush for 1,485 yards and 11 touchdowns at the age of 30.
Back in 2005, the New York Giants' Tiki Barber rushed for 1,860 yards when he was 30, then rushed for 1,662 yards in 2006 at age 31, before retiring. It's not the complete end of the world for running backs, but if you hit that number and you aren't seriously, ridiculously talented, or haven't dealt with the massive workload that other running backs have, then there's a good chance you'll hit a decline. It's a tough pill to swallow, but it's just the way the NFL seems to work.
3. Decrease in touchdowns, catches, yards-per-attempt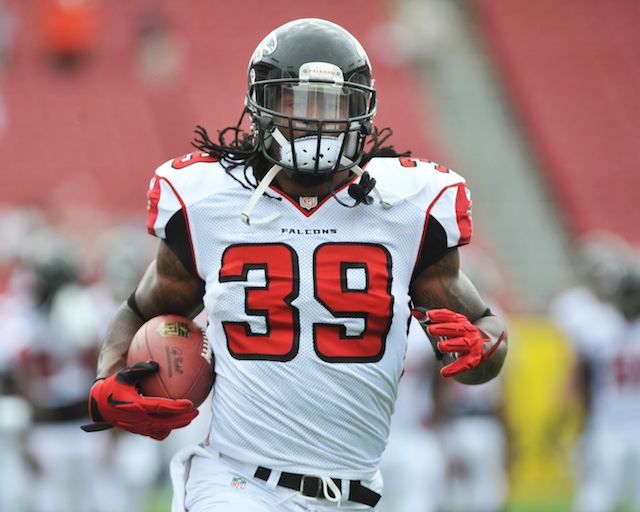 This one is almost too easy, but stating the obvious doesn't make it incorrect. If a player goes from throwing 30-plus touchdowns or rushing and catching eight-plus touchdowns pretty consistently, and then those numbers drop off in a big way, it means that the end is unfortunately near.
While wide receivers may be the rare exception, as they can still finish up with five or six touchdowns, but have a ton of yards, the two other positions are much more obvious. If you see a quarterback who was tearing apart the NFL in recent years, and then saw their numbers decline drastically, they may have one more season to prove that they still have plenty left in the tank.
Last up, for the yards per attempt, this is probably the most telling for a running back. A player can be held out of the end zone and may not get as many carries, but if they are getting the workload and just aren't producing around four yards per carry, then it's a terribly bad sign. Teams can't deal with a low yard-per-carry average, so they obviously pay attention to it.
4. Immediately sees their role/on-field touches decline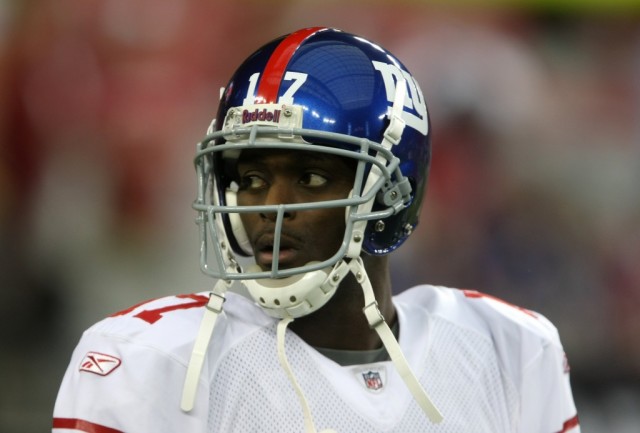 For some players, it just comes down to not being as talented or making as many big plays as others at the same position. When a team brings in a young, talented wide receiver to pair up with a veteran, there's a good chance that the veteran will see their chances decline. Even with that said, they can still produce and be a big part of the offense, but it's almost like the writing is on the wall if the young receiver picks things up quickly.
The same can be said about running backs as well as defensive players. When a new linebacker is drafted or signed, and a veteran who has been a staple of the defense begins to lose their snaps, the shift is simply happening.
Like we mentioned, these scouts and coaches are truly more experienced (Dare we say smarter?) than we are, so there's probably a good reason why the younger player, or even just another player at that position, is receiving more snaps than the veteran. Age isn't just a number, but sometimes even players who are younger — or even in their late 20s — will find their prime in the past.
Statistics courtesy of ESPN.com.
Follow Jeff Smith on Twitter @JSM8ith