NFL: 4 Teams Desperate Enough to Sign Colin Kaepernick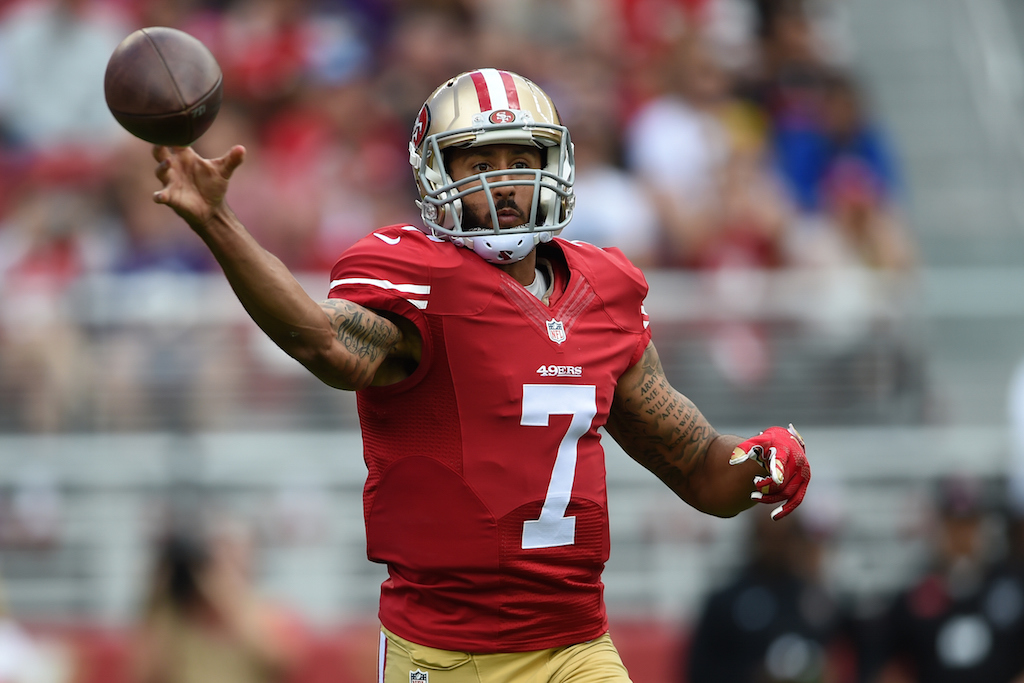 The 2016 Super Bowl is in the books, the Denver Broncos have been crowned the champions, and the NFL Draft Combine is over, which means it's time to get through the "NFL drought." In the meantime, we'll talk about Colin Kaepernick. Yes, him. The man who once led the San Francisco 49ers to the Super Bowl and back-to-back NFC championship games is now well on his way out the door.
It's widely known that Kaepernick wants out of San Francisco, and according to Manish Mehta of the New York Daily News, he'd prefer to land with the New York Jets. While it seems unlikely that the Jets will make this move, there will still be teams that are interested in Kaepernick's skill set. Who are the four teams desperate enough to bring in this quarterback? Kaepernick may not have the greatest numbers, but he has talent.
Through his four seasons as a starter, he's thrown for 9,995 yards, completed 59.9% of his passes, and has 56 touchdowns against 26 interceptions. Kaepernick has done decent work running the ball, rushing for 1,832 yards and 11 touchdowns as well. Let's take a look at the four teams that could make a push for Kaepernick — whether through trade or free agency — if he gets released.
1. Cleveland Browns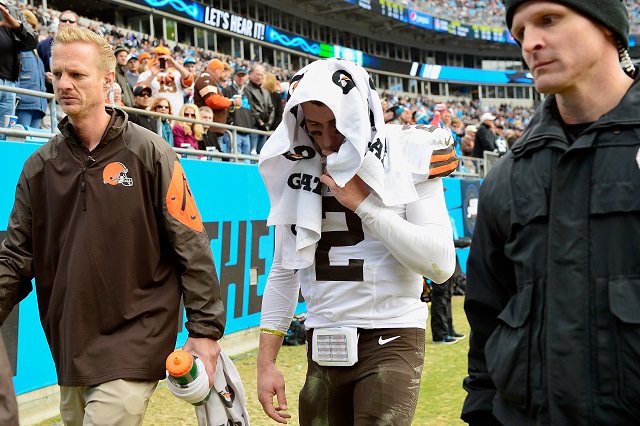 The Browns make this list not because we believe that Kaepernick would be the best fit for them, but instead because they just badly need a quarterback. In all honesty, it's not likely that the Browns will make this move, but when desperation kicks in, they may decide to give it a run. The main reason why Cleveland is an unlikely suitor: They currently own the No. 2 pick in the draft, sitting behind the Tennessee Titans, which drafted Marcus Mariota last season.
This means that Cleveland should be able to take its pick from a quarterback class including Jared Goff, Carson Wentz, and Paxton Lynch. Now, if Cleveland decides not to go that route, they could trade back, add picks, draft another young stud, and potentially sign Kaepernick. Hey, if they see a bright future for him, then why not? It may not be the most likely move for the Browns, but it's one that needs to be put on the table and considered as we move forward.
2. Houston Texans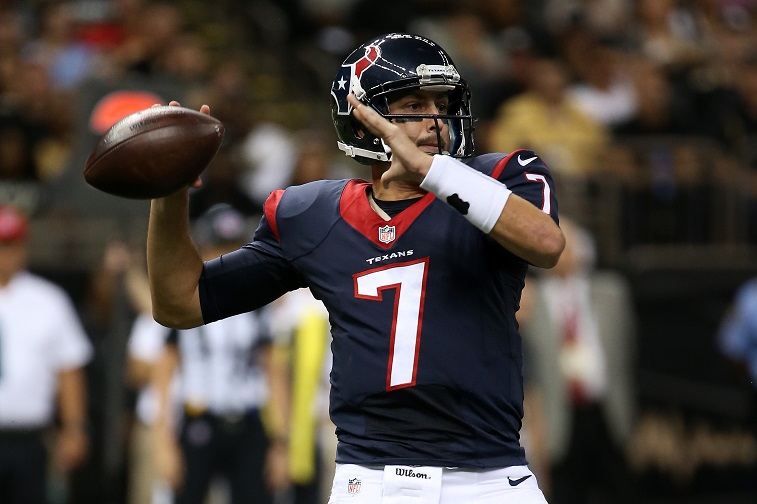 Now we're getting into situations that seems more likely. Brian Hoyer has one more season with the Texans before they are once again in search of their quarterback of the future. So, why not give Kaepernick a shot to come in and compete with Hoyer? It's unknown whether or not Kaepernick would be able to actually beat Hoyer out for the job, but it's worth finding out.
Hoyer showed flashes of competency last season, but his brutal playoff performance against the Kansas City Chiefs left a sour taste in the mouths of many fans, as well as many people in the organization. For the time being, Hoyer is the man in Houston, but Kaepernick has the potential to light a spark under this offense, and he would get to work with superstar DeAndre Hopkins. Pairing Kaepernick and Hopkins would be interesting and possibly enough to actually save Kaepernick's career when all is said and done.
3. Los Angeles Rams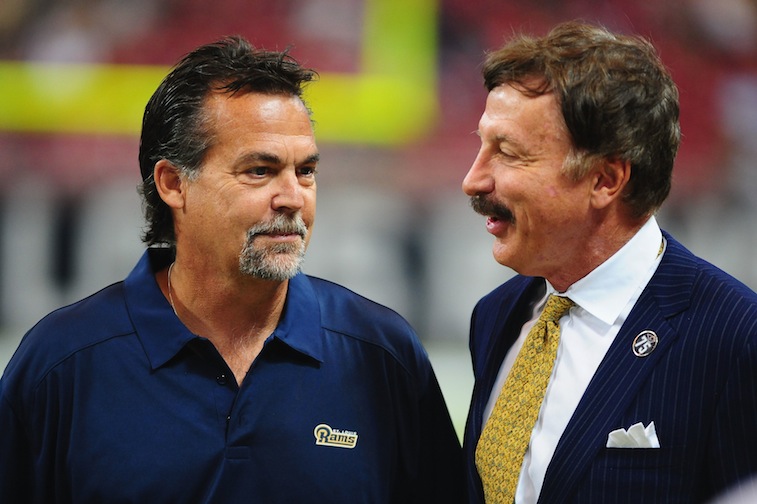 Unfortunately for Rams fans who hope to see them draft a top quarterback, it seems unlikely that one will fall to them at No. 15 in the first round. The Rams put together a pretty solid season, especially with all of the question marks at quarterback. While Case Keenum played well at times, it seems that Nick Foles is probably done with the Rams. With a new home for this team, how about about a new quarterback to bring along with them? It's possible, and Kaepernick may just be that man.
Whether the team chooses to bring back Keenum or not is kind of irrelevant, because in all honesty, it's pretty unlikely that he'll be their future at the position. For at least the time being, the Rams need to find a new option at quarterback, so why not Kaepernick? It makes a lot of sense. He'd have a stellar running back in Todd Gurley in the backfield with him as well, which should make his life quite a bit easier.
4. Philadelphia Eagles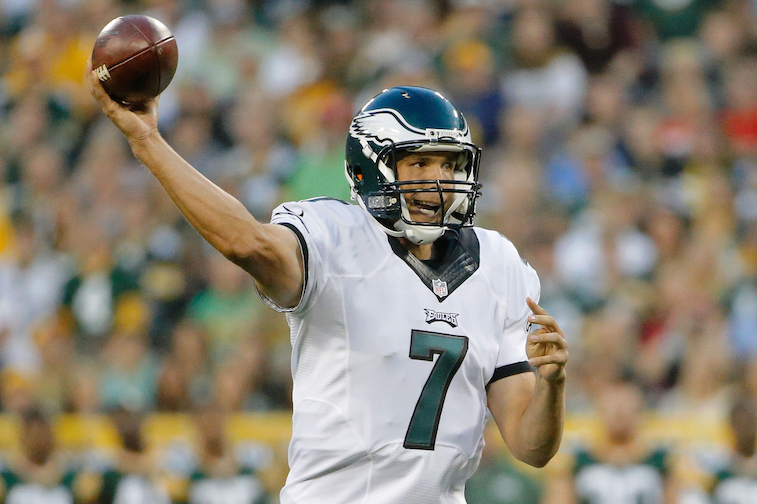 While Brandon Lee Gowton of Bleeding Green Nation broke down why Sam Bradford may not be back in Philadelphia, there's one reason that really jumps out as the most obvious: He wasn't very good. Bradford's first season with the Eagles was filled with mediocrity, as he threw for 3,725 yards, 19 touchdowns, and 14 interceptions. He also had a quarterback rating of just 86.4, so it's obvious that his time in Philadelphia may have come to an end.
So, again, why not Kaep? Philadelphia is unlikely to have a shot at the top quarterbacks in the 2016 NFL draft unless they make a trade, and the free agency class isn't exactly loaded with superstars. Kaepernick could be a great addition, and while he'll come with some scrutiny from this fanbase, there's a good chance that he could help keep them in playoff contention. The Eagles need a quarterback badly, and Kaepernick may need a new team. Say hello to a match made in heaven.
Statistics courtesy of ESPN.com.
Follow Jeff Smith on Twitter @JSM8ith