NFL: 4 Teams Desperate Enough to Sign DeMarco Murray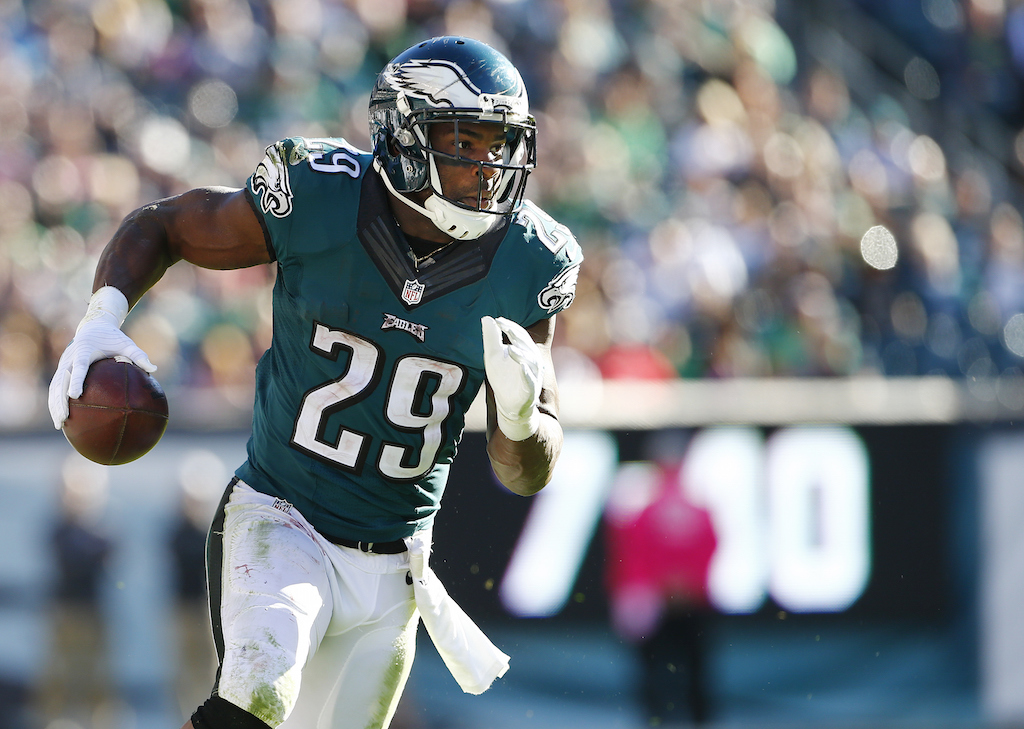 After watching a full season of DeMarco Murray play with the Philadelphia Eagles, it's easy to question whether or not Murray was the right fit in Philadelphia. On top of that, we also question whether Murray will be able to produce anywhere near the level of play that we saw during his final season with the Dallas Cowboys. All of the question marks and speculation have led to one thing for Murray and the Eagles: a potential split during the 2016 offseason.
While there's obviously still a chance that the Eagles will keep Murray, there's also a chance that the team chooses to move on from him either through a trade or simply by releasing him. While releasing Murray probably wouldn't make much sense, it's hard to make sense of anything relating to him at this point. There were rumors that he wanted to return to Dallas; in-season rumors that he was frustrated with his role (those were probably true); and rumors that his final season in Dallas took way too heavy of a toll on his body.
All of these things could be true, and the numbers really don't lie. In his only season with Philadelphia, Murray rushed 193 times for 702 yards and six touchdowns. His 3.6 yard-per-carry average was by far the worst of his career, and while he caught 44 balls for 322 yards, even that wasn't overly impressive. When you come off a year that features 1,845 rushing yards, 416 receiving yards, and 13 touchdowns the year before, it's obvious that something is going on.
Truthfully? The 392 carries that Murray had in 2014 for the Cowboys may have really impacted his body, and the now 28-year-old is quickly approaching that dreadful age of 30. So, for a hypothetical situation — one that may come true — let's assume that Murray gets moved or released this offseason. If that does happen, who are the four teams that would take him in? Specifically, we'll call these teams desperate in a trade scenario, as they'd have to take on his massive contract. Let's get to it.
1. Indianapolis Colts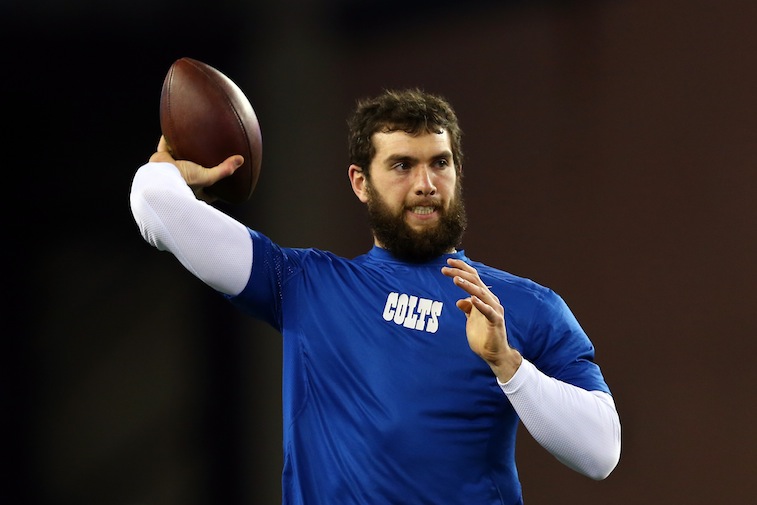 With all due respect to Frank Gore, the man is set to turn 33 before the 2016 NFL season. For a running back to continue to be productive at this level is almost unreal, and we saw his numbers drop off in 2015, proving that his decline may be on the way. While the Colts dealt with plenty of injuries at the quarterback position, Gore finished up the year with just 967 yards, six touchdowns, and an average of 3.7 yards-per-carry, the worst in his entire career.
For the Colts, it may be time to plan for life after Gore, or at least a player who can be used alongside Gore — and what better option than Murray? Murray could not only be productive with a quarterback like Andrew Luck running the show, but if he is productive, it could keep Luck healthy and once again make the Colts a pretty dominant team and possible Super Bowl contender.
2. Tennessee Titans
Let's keep it in the AFC South for a minute here, with the team whose leading rusher in 2015 had a total of 520 yards and an average of 3.6 yards-per-carry. Antonio Andrews wasn't bad, but between him, Dexter McCluster, Bishop Sankey, David Cobb, and Terrance West, these five players wound up with six combined touchdowns. Overall, it was a brutal stretch, and obviously something needs to change. For Tennessee, pairing Murray with second-year quarterback Marcus Mariota could be great for Mariota's growth and would give him a run-game option to help him avoid putting the weight of the offense on his shoulders.
3. New York Giants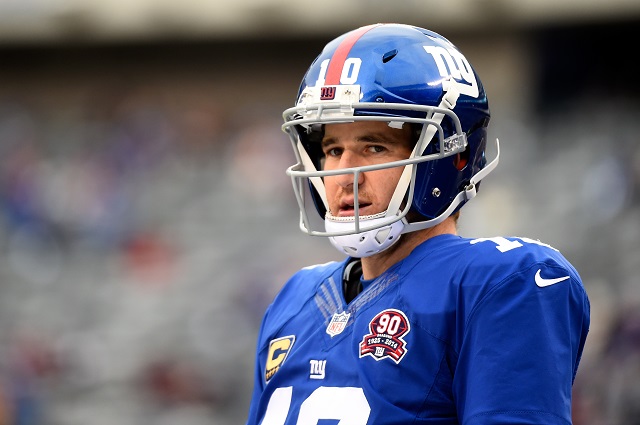 The last time the Giants had a running back top the 1,000-yard mark was back in 2012 when Ahmad Bradshaw barely hit the number, finishing with 1,015 yards. After watching this group in 2015, it's pretty apparent that something needs to change. While Rashad Jennings wasn't bad, averaging 4.4 yards-per-carry with 863 yards, Giants running backs finished up the year with a total of just five touchdowns.
Jennings may have been productive last year, but he's also 30 going on 31 years old this offseason, so that'll be worth monitoring as well. The Giants will have a ton of cap space this offseason, so a trade for Murray would be interesting (although it may be unlikely that the Eagles trade him to a team in their own division).
4. Houston Texans
With Arian Foster seemingly on his way out the door this offseason, the Texans will be left with quite a void at the position. Unless they believe that Alfred Blue, Chris Polk, or Jonathan Grimes are the answer, then it's more than likely that they will be in the market for a running back. Why not Murray? Houston needs some type of punch offensively to pair up with stud wide receiver DeAndre Hopkins.
Bringing Murray would make the life of Brian Hoyer (or whoever winds up at quarterback in 2016) a whole lot easier. It would also open up the field for Hopkins. Even if Murray isn't as productive as he was with the Cowboys back in 2014, anything better than what he did with the Eagles — that's even remotely close to what we saw the year before — would be an improvement for Houston.
Statistics courtesy of ESPN.com.