NFL: 4 Teams Desperate Enough to Sign Sam Bradford
Sam Bradford's 2015 season with the Philadelphia Eagles would qualify as mediocre at best, so there's little chance that the team decides to sign him to a long-term deal, right? Well, not so fast. The simple fact that the Eagles are one of the teams who need a quarterback the most may make them decide to keep Bradford for at least a few more seasons.
Now, whether that's the right move or not remains to be seen. On top of that, if you ask new Eagles head coach Doug Pederson, Bradford is a "top-notch" quarterback, who would "fit perfectly" in his offense. So, there's that. Now, this obviously doesn't mean that Bradford will return to Philadelphia. The simple fact is, if Bradford wants more than what the Eagles are willing to hand out, then he'll hit free agency and the fun will begin.
With Bradford dealing with a mix of injuries and mediocre play throughout his NFL career, which teams would be willing to give him a chance in 2016 and beyond? After a season in which he threw for just 3,725 yards, 19 touchdowns, and had 14 interceptions, it's hard to imagine teams lining up to sign him. Let's take a look at the four teams that are the most likely to bring Bradford to town.
1. Philadelphia Eagles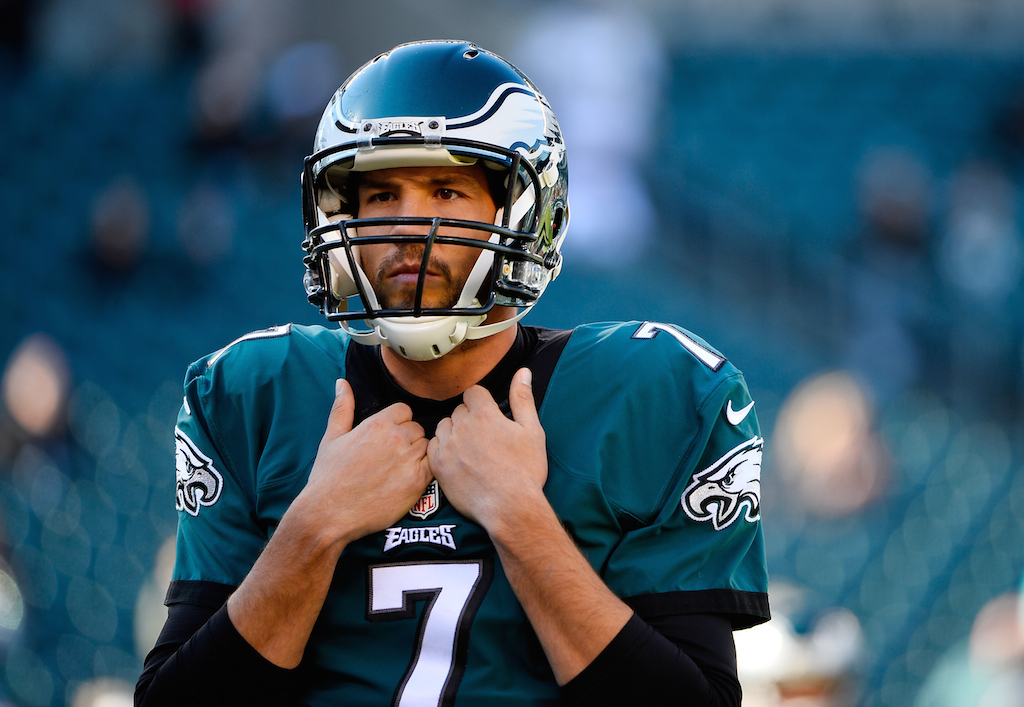 Obviously, right? The Eagles, and probably everyone else at this point, are aware that Mark Sanchez is unlikely to be the team's starter in 2016. So, they could very well bring back Bradford, especially if there's nothing else working for them in free agency (and based on their recent activity, the team certainly thinks he's worth pursuing.). The quarterback class in free agency isn't stellar, and quite a few of those options will likely return to their former teams. With that said, a Bradford return to Philadelphia makes sense.
Outside of free agency, looking toward the draft could be an option, but with how many quarterback-needy teams there are in the top 10, it's highly unlikely that one of them will fall to Philadelphia at No. 13. Yes, their biggest need at this point is at the quarterback position, but unless the Eagles trade up from that spot, the likes of Jared Goff, Paxton Lynch, and Carson Wentz could all be long gone by the time their pick rolls around. Don't bet against the Eagles doing something a bit crazy in the offseason, such as signing Bradford to a nice, long-term extension.
2. Denver Broncos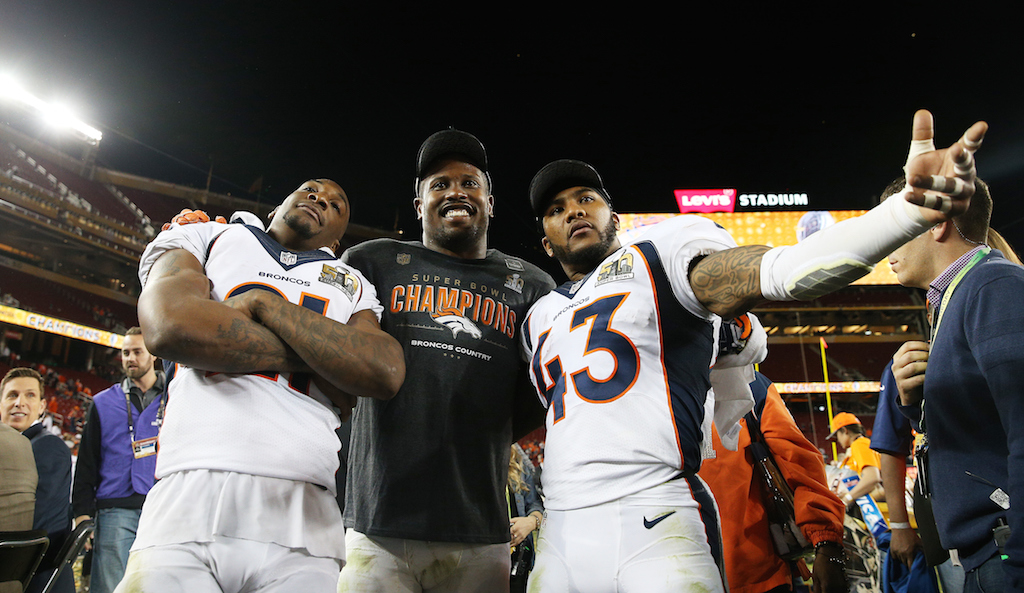 This obviously only really stands true if Peyton Manning retires and Brock Osweiler doesn't get re-signed. Even if the team does bring back Osweiler and works out a new deal, it'd be interesting to see Bradford brought in as a backup (although it's unlikely that he'd have much interest in that). Bradford as a backup in Denver would actually be a great match, but based on what's being said, it seems that he will still be a starter somewhere in the NFL.
Without Manning and Osweiler, the Broncos would face a pretty brutal situation. Their chances of landing a quarterback in the draft are low, and as mentioned above, the free agency class isn't exactly loaded with stars. They could potentially make a move and try to trade for a quarterback, but bringing in Bradford could also be a possibility. Going from Manning to Bradford would be a massive step backward for the Super Bowl champions. Perhaps their defense would be good enough to make Bradford's life a bit easier.
3. Cleveland Browns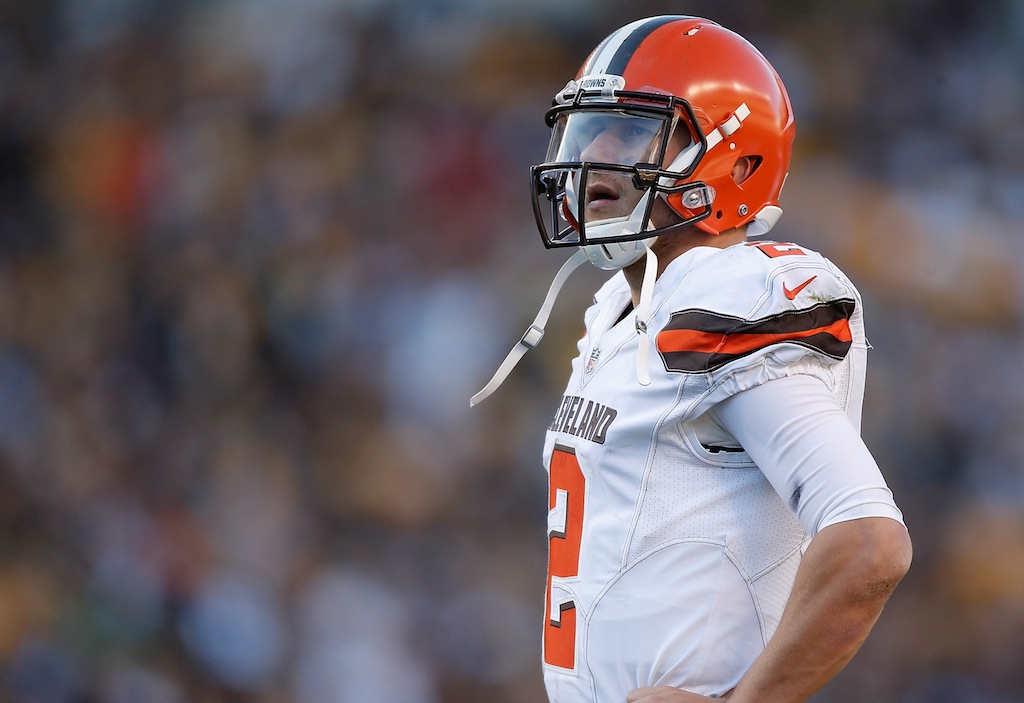 If the season started today, Josh McCown would be the starter in Cleveland, but it's likely that the Browns will draft a quarterback this offseason. Also, don't be surprised to see them drop whoever they draft right into the action. With the No. 2 pick in the draft, Cleveland should be able to take their pick of the available quarterbacks, unless the Tennessee Titans trade the top pick to another team in need of a quarterback.
It's unfortunate that the Browns are once again in need of a quarterback, but after seeing so many draft picks flame out (including Johnny Manziel, at least in Cleveland), maybe they'll turn to free agency? This way they could land a former No. 1 pick without having to actually go through the potential post-draft nightmare of whether or not he'll succeed. Time will tell, but we wouldn't be too crazy about Cleveland bringing in Bradford.
4. Houston Texans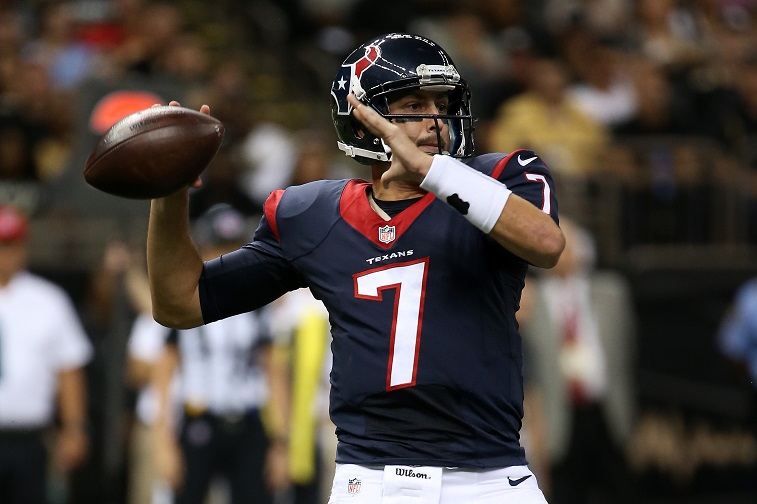 It's obvious that the Texans have a strong defense led by J.J. Watt. The question is, what do they do moving forward offensively? As Josh Alper of Pro Football Talk reported, the Texans will likely release Arian Foster this coming offseason, which would put even more pressure on Brian Hoyer. Speaking of Hoyer, he has just one year left on his deal with the Texans, and while he wasn't bad last year, he's dealt with his fair share of concussions and was absolutely awful in Houston's playoff loss to the Kansas City Chiefs.
In that game, he threw for just 136 yards, completed 44.1% of his passes with no touchdowns and four interceptions. Overall, his regular season featured just 11 games, with 2,606 yards, 19 touchdowns, and seven interceptions. Yes, Hoyer matched Bradford's touchdown total in limited games, but this doesn't mean he's set as the future quarterback in Houston. Expect them to look at free agency to find their future at the position, as they're unlikely to draft a first-round quarterback.
Statistics courtesy of ESPN.com.