4 NFL Teams That Could Be Great…With a New Quarterback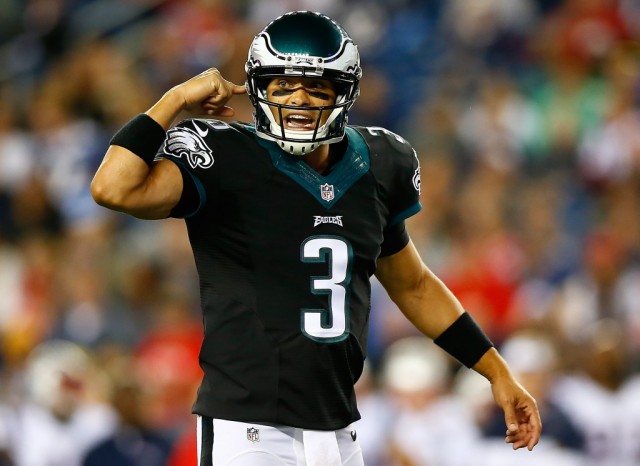 You've heard it stressed a million times before and you'll hear it again during every NFL segment you watch this season: there's no overstating the value of the quarterback. And while we aren't by any means disputing this, it's amazing how many teams enter the season with unstable situations at the game's premier position.
Although great quarterbacks aren't dime a dozen, there seems to be an unusually high number of squads that are otherwise very strong – perhaps even strong enough to post winning records – sans a signal caller who will so much as pass for 200 yards per game or 20 touchdowns in a season.
Most often, the template for clubs like this is an outstanding defense. One that can get after the passer, stuff the run, and cover receivers downfield. Their best bet is to scratch out a 16-13 type of victory and they always seem to have a clutch kicker who can nail field goals from 50 yards and beyond in order to help them cobble together just enough points to prevail.
Here are four teams we expect to be good, maybe enough to squeak into the postseason, but whose QB situations are nonetheless unsettled going forward. They've got mediocre veterans where they need young talent and that could keep them stuck in neutral for a long, long time. We would include the Jets, but our preview on them projects Fitzpatrick and co. to exceed expectations.
1. Cleveland
Remember all the hysteria about Johnny Manziel in the lead-up to the 2014 Draft? Remember the comparisons to Aaron Rodgers and his first-round fall? Yeah, we don't either. Although Johnny Football had a brief run starting for the Browns last season that didn't go terribly well, his inability to lockdown the starting job at any point last season – and to even be further behind as this one begins – is not a good sign for the Browns, who have had no luck whatsoever at this position since coming back in 1999.
It's a shame, because a 7-9 team that features Joe Haden and the 8th ranked pass defense in the NFL last year could have had legitimate aspirations of winning a few more games and taking a step forward in 2015. Instead, they're saddled with Johnny and Josh McCown's career passer rating of 76.1. Expect another season of QB mistakes by the lake.  
2. Buffalo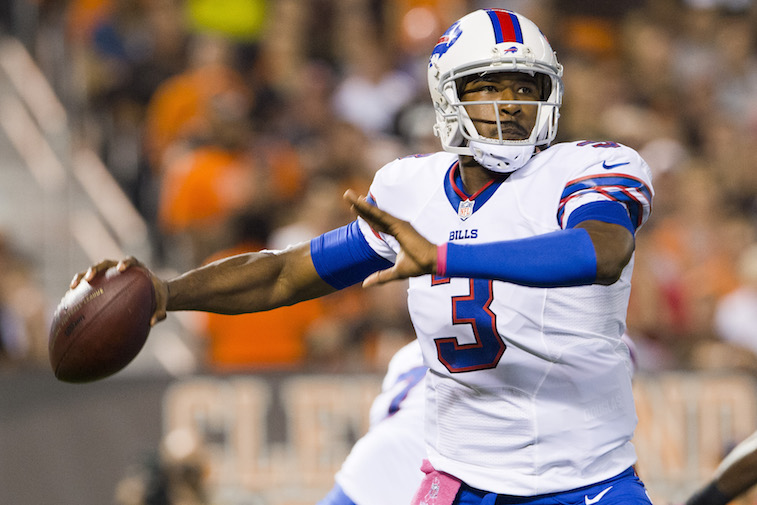 The Bills had a strange offseason. Coming off of their best season since 2004, they lost their head coach because of a weird contract kicker that actually incentivized his leaving and while losing Doug Marrone's personality was probably a net plus, gaining Rex Ryan's lack of offensive creativity definitely was not.
For a Bills squad that ranked 4th in total defense and topped the league with 54 sacks, replacing Marrone with a defensive guru wasn't exactly a priority. Bringing in someone to help bring along quarterback and bust-in-the-making, E.J. Manuel, would have been a more practical move, but as it stands, Tyrod Taylor is the man tasked with leading the NFL's 26th ranked offense this year.
It's great that he has Sammy Watkins to throw to, but with a 59% career completion percentage, how often can he be expected to get the ball in his hands? 
3. Houston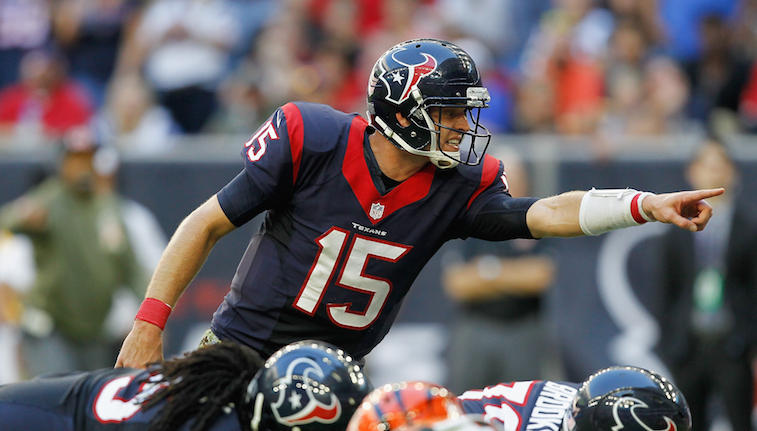 This one is especially depressing. J.J. Watt is quite possibly a once in a generation type of defensive talent and performer and the Texans are running out Brian Hoyer and Ryan Mallet to try and put points on the board for him.
Head Coach Bill O'Brien's background as a QB guru – and a New England one, where each of these guys once played, no less – aside, this is a rough situation. Hoyer's only full season as an NFL starter came last year with the aforementioned Browns, where he registered 12 touchdowns, 13 interceptions, and completed just 55.3% of his passes. Yikes.
Mallet, for his trouble, injured himself in his second career start last season, his fourth in the league. The sample size was small, but the results weren't promising. Perhaps second-year fourth-round pick Tom Savage will be getting the call at some point this year for the Hard Knocks starring Texans? 
4. Philadelphia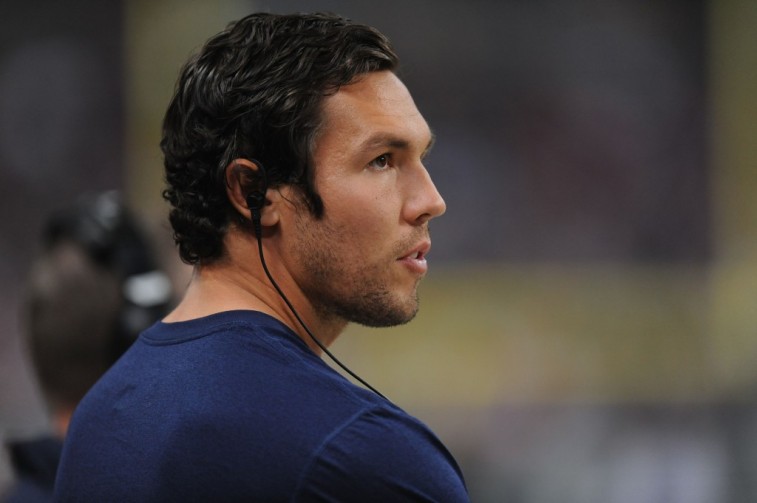 This is the most unique member of the group. Philly, unlike the other teams on this list, is not an especially good defensive team, ranking 28th in total defense – and they also happen to be a tremendous offensive ball club. It's a crazy quirk, but one that rings true of Head Coach Chip Kelly's NFL career so far. After an offseason filled with accusations against his character, however, one thing is indisputable about the moves the coach has made: they've left the Eagles in a very precarious position at quarterback.
Last season, the Philadelphia offense was 3rd in the NFL with 29.6 points per game and was the 5th ranked offense overall. This in the face of a subpar season from Nick Foles and actively employing Mark Sanchez. Heading into 2015, they'd brought back the Sanchezize and his lifetime 82-80 touchdown to interception ratio and swapped Foles for Sam Bradford, who is hardly a model of health. Early returns have been mixed, to say the least.
Stats provided by ESPN