NFL: 4 Teams Who Could Draft a Running Back in Round One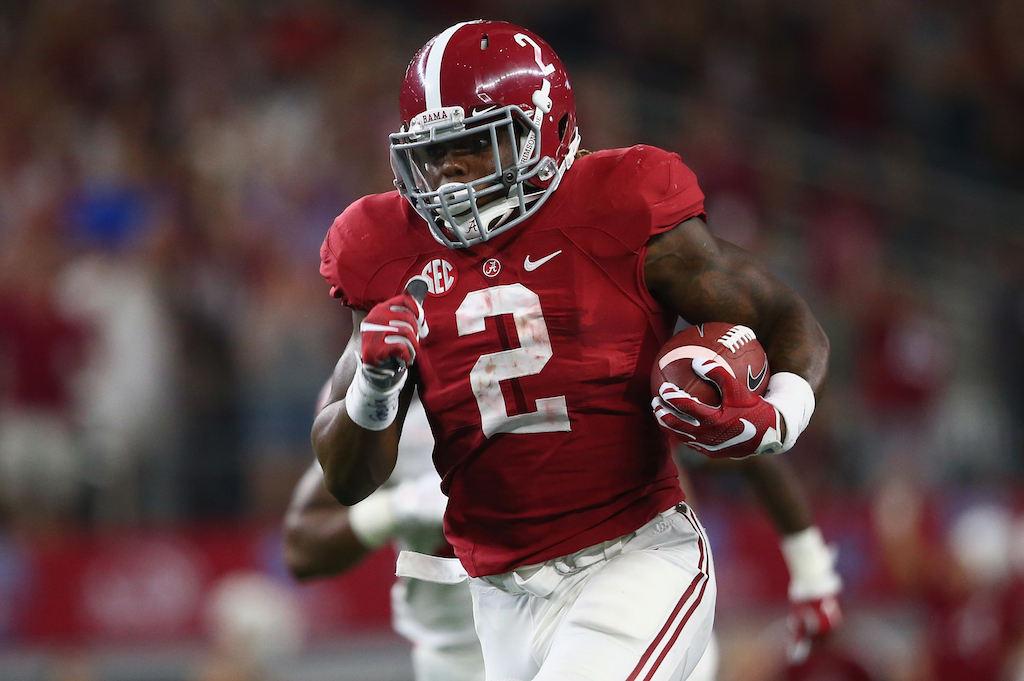 While the 2016 NFL draft isn't completely loaded with running backs who have first-round talent, that doesn't mean there aren't a few players worth getting serious consideration. Names like Ezekiel Elliott from Ohio State and Derrick Henry from Alabama immediately come to mind. Both of these players could potentially be first-round targets for running back-needy teams.
While it's likely that those two will be the only running backs called on the draft's opening night, let's take a look at four teams who may potentially be the ones making a play on these two competitors. We'll kick it off with the team who currently owns the highest pick of the bunch, none other than the Dallas Cowboys.
1. Dallas Cowboys
America hates to hear it, but the Cowboys are in win-now mode, and while Darren McFadden did a solid job in 2015, getting a player like Elliott in the first round can't be overlooked. Ideally, the Cowboys would trade back to No. 7 (just in front of the Philadelphia Eagles), and then grab Elliott, while also moving up in another round.
If they can't make that happen though, don't be surprised to see the Cowboys jump on the opportunity to land a playmaker like Elliott at No. 4 overall. It may be a bit early for a running back these days, but you can't ignore what he would bring to Dallas's offense, as well as the amount of pressure that he'd take off Tony Romo and the passing game in 2016.
2. Philadelphia Eagles
The move that sent DeMarco Murray to the Tennessee Titans sets up Ryan Mathews to be the featured back, right? Not so fast. According to Josh Alper of Pro Football Talk, the team is open to moving Mathews as well. While it would be pretty shocking, it's also obvious that the Eagles aren't exactly content with their running back situation.
They also made the trade that allowed them to move up to No. 8 from No. 13 in the first round. If Elliott falls to the eighth pick, don't be shocked to see the Eagles make the move and snatch him up. Obviously, it's a bit early to take a running back in the eyes of most, but the Eagles are looking for difference makers, as they should be.
3. Miami Dolphins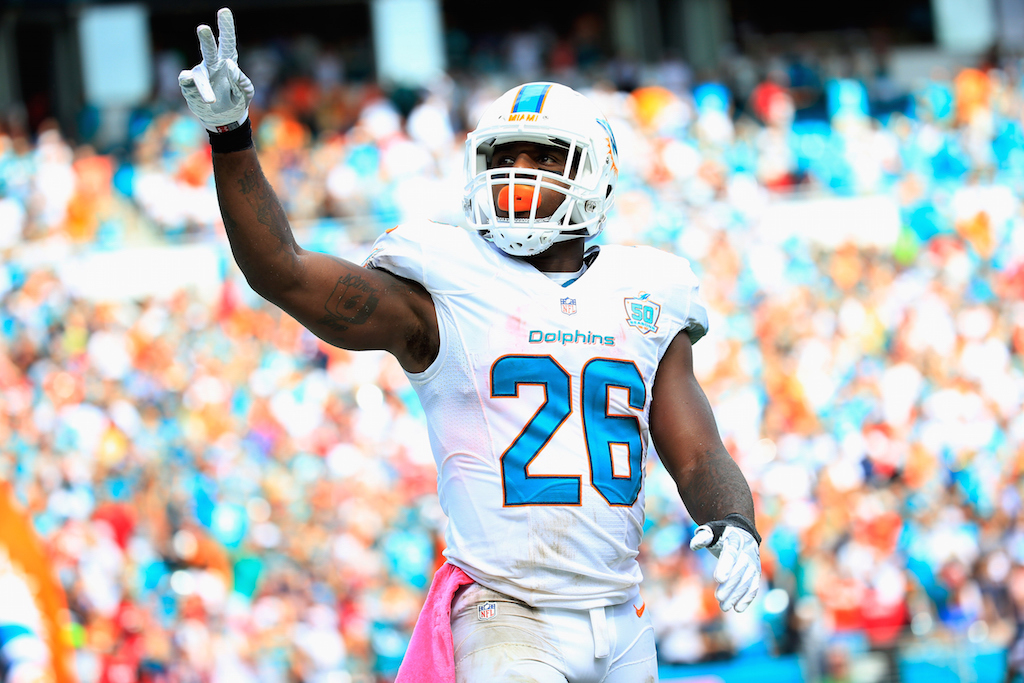 After Lamar Miller chose to sign with the Houston Texans this offseason, the Dolphins were left with a question mark at the position. While Jay Ajayi rushed for 187 yards and a touchdown in nine games last season, no one actually knows if he's capable of being the full-time running back at the NFL level.
With that said, the Dolphins, who now own the No. 13 pick, will likely consider a running back early. If Elliott is off the board, there's a chance they could either select Henry or look to trade back and then take him. If they choose to do neither, don't expect this team to wait much longer after the first round before drafting a running back.
4. Oakland Raiders
The Raiders got pretty solid production from Latavius Murray last season, as he rushed 266 times for 1,066 yards and six touchdowns. So, why would they possibly draft a running back early? Well, Murray had to do a lot of the heavy lifting and definitely seemed to wear out a bit down the home stretch of games.
Pairing up one of the talented first-round running backs with Murray could be an excellent move, and to top it off, the Raiders have plenty of money to spend in free agency at this point. Obviously there are a ton of routes that the Raiders could go with their first pick. They're the longest shot of any team on this list to draft one early, but don't be surprised if they make the move.
Follow Jeff Smith on Twitter @JSM8ith
Statistics courtesy of ESPN.com and Pro-Football-Reference.com.