NFL: 4 Things to Make of Rex Ryan in Buffalo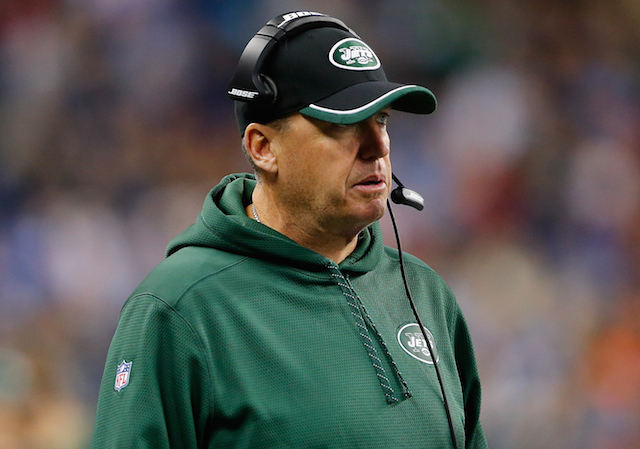 Let the coaching carousel officially begin!
As of Monday, the Buffalo Bills have announced the hiring of Rex Ryan as their next, and 18th, head coach in franchise history. It appeared that Ryan was destined for Atlanta, but the Falcons' lack of urgency paved the way for Buffalo to get its first choice. This turn of events will surely set into motion the next wave of head coaching hires. However, we're not certain that any will be as debated or scrutinized as this one.
The New York Jets experienced much success during the beginning of Ryan's stint as head coach. They reached the AFC title game two years in a row, and things seemed promising for the green and white. But after that point, the Jets never finished above .500 and the team found itself in the spotlight for all the wrong reasons. It was widely believed that Ryan would be fired at the end of this season. Now, by signing on with the Bills, he's set to begin the next chapter of his head coaching career.
It should come as no surprise that we have an opinion on this matter. Here are our initial impressions in regards to Rex Ryan being hired as the new head coach of the Buffalo Bills.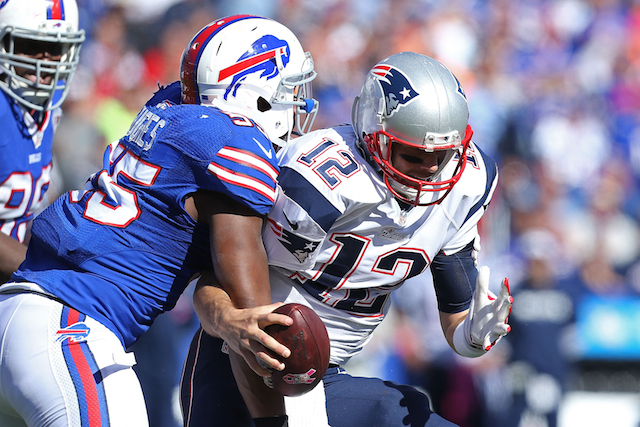 1. Buffalo plays mean defense
There is no one around the league who will deny that Rex is a brilliant defensive mind. While this year's Jets were not solid on that side of the ball (24th-ranked team defense), Ryan does have a reputation for turning around struggling defenses and making them formidable.
Imagine what he can do with an already nasty group at his disposal. Buffalo was anchored by a strong defensive line that helped the team rank fourth defensively in the league. The Bills were also without Kiko Alonso, who was out all season with an ACL injury. But he's running full speed now, so look out.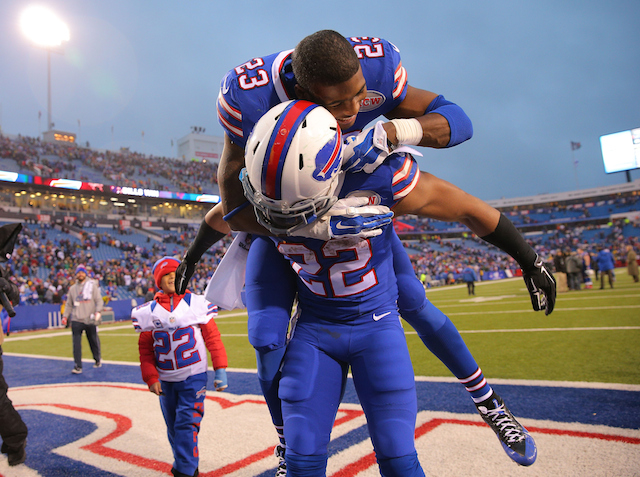 2. If you can't beat 'em, join 'em
The Buffalo Bills and the New York Jets squared off twice this season, and both times the Bills pounded Ryan's former team — on October 26, Buffalo won at New York, 43-23, and on November 24, the Bills beat them 38-3. Division games are supposed to be close because of how they play each other. However, these two instances don't back up that assumption. One could suggest that after two crushing defeats this season, Ryan knows the potential that exists in Buffalo.
3. Second verse, same as the first
Ryan drafted two "franchise quarterbacks" during his tenure as Jets head coach. We know that Mark Sanchez didn't work out in New York, and it's pretty safe to say that Geno Smith is following in those same footsteps. So why would Ryan choose a destination where there's so much uncertainty at the quarterback position? Does he really believe that EJ Manuel is the answer under center? It's as if he's setting himself up to fail.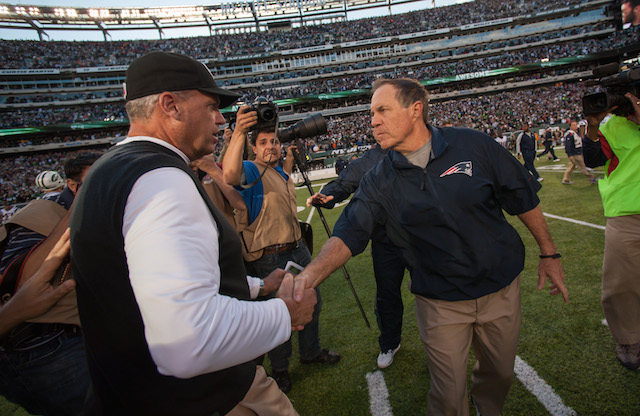 4. Open season in the AFC East?
Does everyone remember when Rex Ryan guaranteed the Jets would win a Super Bowl? Yeah, that was adorable. Still, the fact remains that Ryan is a character. His confidence borders on arrogance. But every so often, his teams back up his mouth. He has spent the entirety of his 6-year head coaching experience in the AFC East.
He knows the players, the coaches, and the matchups. Maybe he believes that with Tom Brady aging, the division is ripe for the taking (good luck with that). Maybe he thinks the Bills are on the verge of being a legitimate contender. After all, they did finish the year 4-2 against division opponents. Perhaps with Ryan at the helm, the Bills will finally make it back to the playoffs.
Time will tell if it ends up being a happy marriage in Buffalo. Regardless, one thing is for certain when it comes to Rex Ryan: It will never be boring.