NFL: 4 Wild Stats From Chiefs QB Patrick Mahomes' Red-Hot 2019 Start
Patrick Mahomes is making it look easy. With 443 passing yards, four touchdowns, and no interceptions, Mahomes led the Kansas City Chiefs to a 28-10 road win over the Oakland Raiders in Week 2. The Chiefs are already in sole possession of first place in the AFC West at 2-0, and in the first two games of the season, they've had the game put away by halftime.
Mahomes ran away with the NFL MVP Award last season when he racked up 5,097 passing yards and 50 passing touchdowns. Those that thought he'd hit a sophomore slump in 2019 have received a rude awakening thus far. Here are four stats that put Mahomes' incredible season into perspective.
1. Patrick Mahomes has made history in four-touchdown games
Patrick Mahomes has only played in 19 regular-season games. He has remarkably thrown four or more touchdown passes in nearly a third of those contests, as his four-touchdown performance against Oakland was the sixth of his professional career.
Per ESPN's Adam Schefter, he now stands alone as the quarterback with the most four-touchdown games through the first 40 games of his NFL career with six. Hall of Famers Dan Marino and Kurt Warner were tied with five for the previous record in this category. And Mahomes still has 21 more games to add to this total in.
2. He's accomplishing more in the first half than most do all game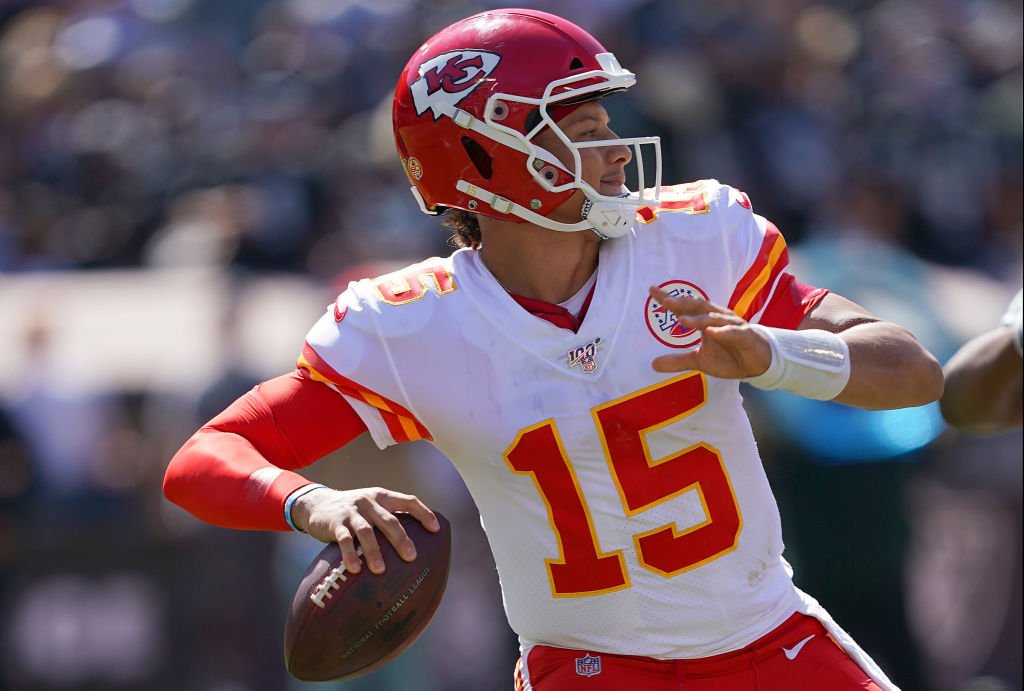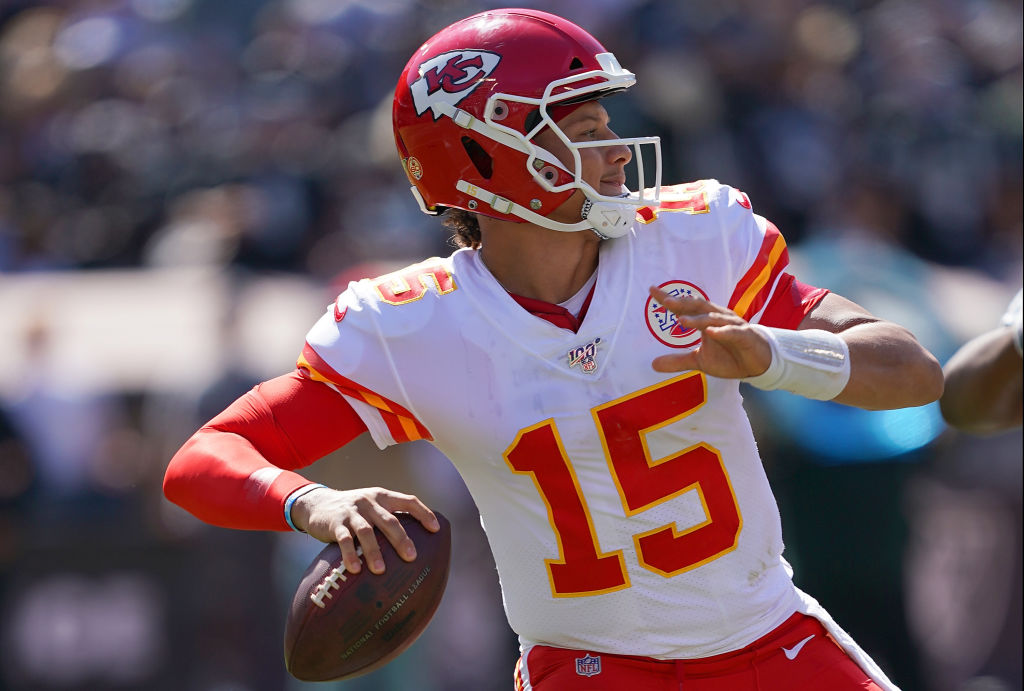 Against the Jacksonville Jaguars in Week 1, Patrick Mahomes had 313 passing yards and two touchdown passes at the half. He followed that performance up with another 313 passing-yard performance against the Raiders, this time with four passing touchdowns.
That's 626 passing yards and six passing touchdowns in the first half for Mahomes so far in 2019. Only Andy Dalton (729 passing yards in 2019), Dak Prescott (674), Kyler Murray (657), and Matthew Stafford (630) have passed for more yards through their first two entire games. Lamar Jackson and Dak Prescott are the only quarterbacks that have thrown more than five touchdown passes so far this season.
3. Mahomes had the best single quarter by a QB since 2008 in Week 2
Mahomes and the Chiefs were held scoreless in the first quarter for the first time in Patrick Mahomes' career on Sunday, trailing the Oakland Raiders 10-0 at the end of the first quarter. The 2018 MVP responded with 278 passing yards and four passing touchdowns in the second quarter. Those 278 passing yards were the most in a single quarter since November 9, 2008, when Drew Brees had 294 yards in the fourth quarter against Atlanta.
In Week 1, Mahomes had 211 passing yards in the first quarter against the Jacksonville Jaguars. That was the most in a first quarter since 2004.
4. He has thrown at least two touchdown passes in 13 straight regular season games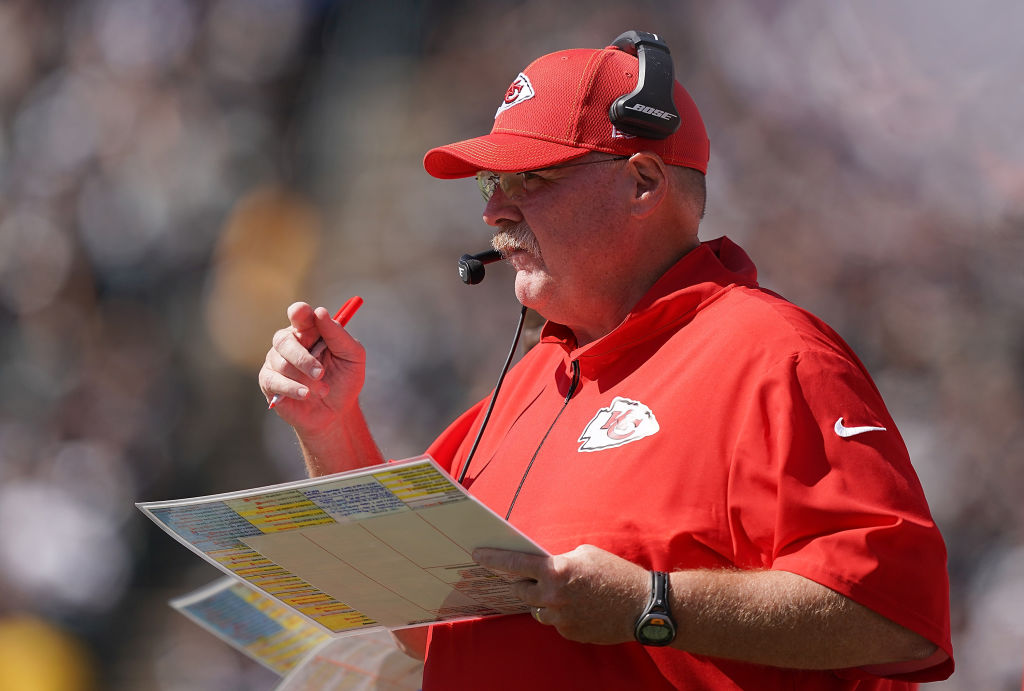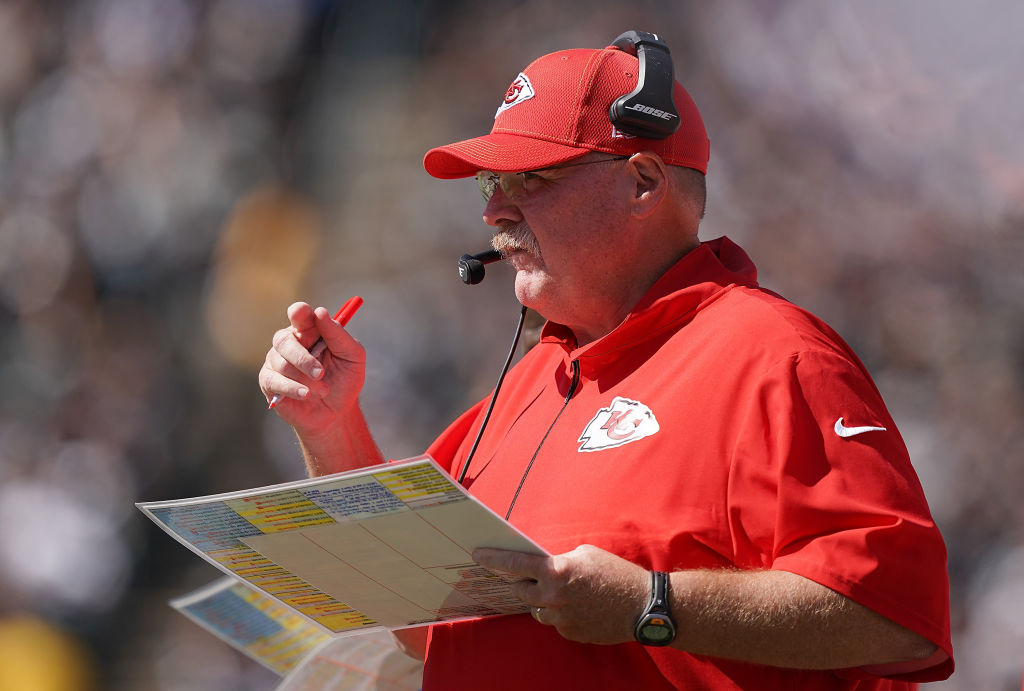 Patrick Mahomes started his recent stretch of 13 straight regular-season games with at least two touchdown passes back on October 14, 2018, with a four-touchdown game against the New England Patriots. Over this 13-game stretch, Mahomes has thrown 43 touchdown passes and only 10 interceptions.
Andy Reed certainly deserves some credit for Mahomes success as he has installed one of the game's most innovative offenses in Kansas City. But you can't teach talent, and at just 23-years-old, Mahomes is already doing things that the league has rarely seen before.