NFL: 49ers Should Take a Quarterback in the Draft?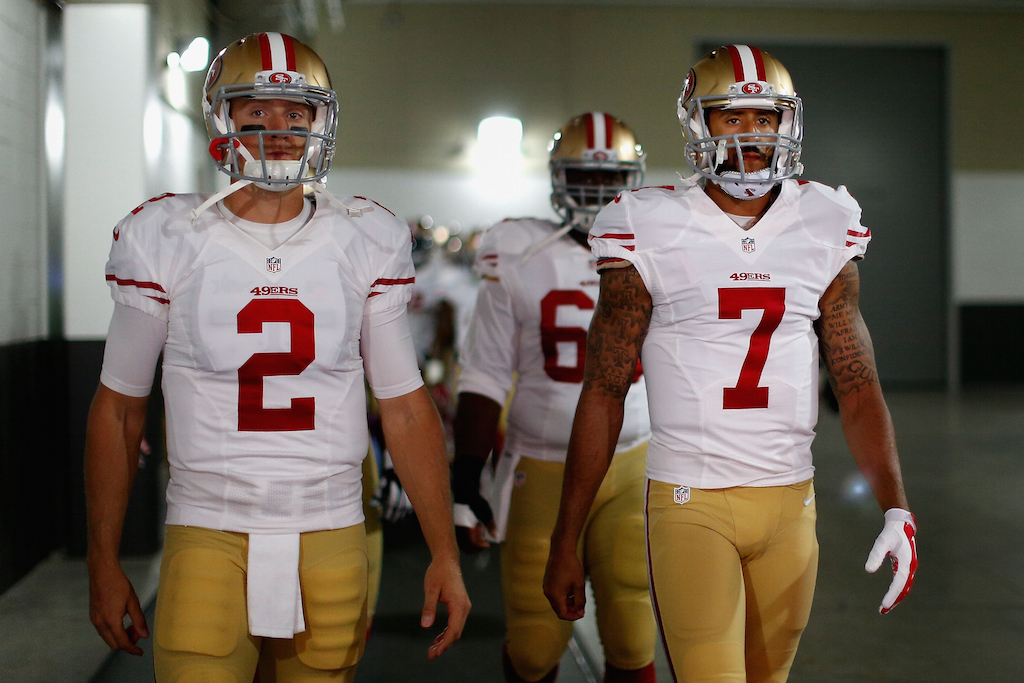 The San Francisco 49ers are in an interesting conundrum at the quarterback position, which primarily surrounds Colin Kaepernick, who has been the team's starter over the last three-plus seasons. However, he's coming off the worst year of his career, which saw him lose his job to backup Blaine Gabbert after just eight regular-season games.
To add more salt to the wound, Kaepernick was eventually put on season-ending injured reserve due to a non-throwing arm injury that required surgery. The 28-year-old underwent two additional surgeries on his right thumb and left knee — that's three separate surgeries since last September. Even with all that, the 49ers seem content to keep him under contract and allow his $11.9 million (guaranteed to kick in on April 1).
Additionally, it appeared that the organization still had faith in him with the hiring of Chip Kelly, whose offense best fits a player with Kaepernick's skill set as a mobile quarterback who can be an effective passer while on the move. This hasn't quite put San Francisco completely back on the Kaepernick bandwagon, as the 49ers' front office has reportedly tossed his name around on the trade market with teams such as the Denver Broncos, Cleveland Browns, and New York Jets. But nothing has truly materialized beyond their interest levels.
San Francisco could ultimately hang on to the five-year veteran, but there's a bigger sense than ever before that the team no longer sees him as the long-term answer at the position. This puts the front office in a unique situation heading into the draft, as they hold the seventh overall pick. San Francisco could go a variety of ways with that pick, by filling other needs at inside linebacker, offensive tackle, offensive guard, and wide receiver.
Selecting a quarterback at that spot isn't the cemented decision but rather the preferred position that many on outside looking in see as the best route for the franchise. A couple quarterbacks will be available at their selection; Jared Goff, Carson Wentz, or Paxton Lynch could fall to them with the Browns and Dallas Cowboys being the only two teams that have quarterback needs.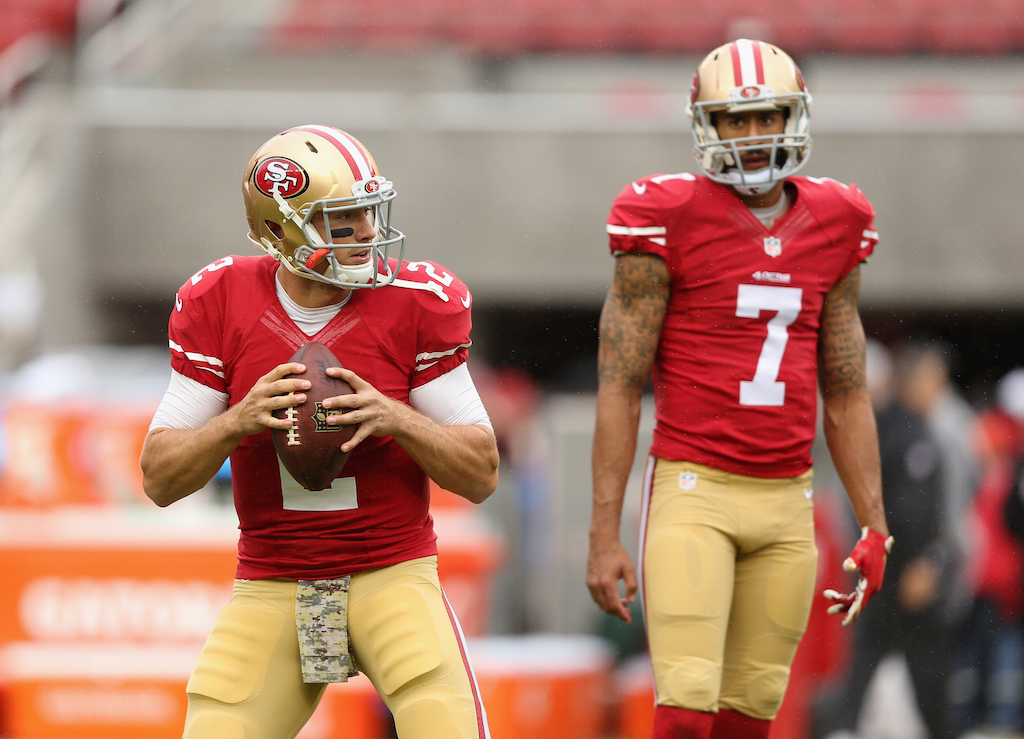 Although the Browns just signed Robert Griffin III to a two-year contract, many still expect them to draft either Wentz or Goff with their second overall pick. The Cowboys may go in that same direction with Tony Romo entering the latter portion of his career and coming off his second broken collarbone injury (He will be 36 years old entering the 2016 season). This speculation indicates that one of the top three quarterbacks in the draft will be available when it comes down to the 49ers' pick.
Drafting a quarterback is what's best for the team's future. Kaepernick struggled tremendously over the last two seasons, showing that he isn't capable of carrying an offense with his arm and falling more into the game manager mold, which needs a strong defense in order to be effective. Yes, he did help lead the franchise to a high level of success with back-to-back deep playoff runs, which included two trips to the NFC Championship Game and their first Super Bowl appearance since 1994, but it's evident that he has reached his ceiling of potential.
As for Gabbert, he has already plateaued as a quarterback. Despite having improved from his days with the Jacksonville Jaguars, he isn't the viable long-term answer either for the 49ers. What they need to do is reboot the franchise with a young quarterback who they can shape into the next face of the franchise. If they don't have a strong faith in either Kaepernick or Gabbert getting the job done, then why should they roll with them as their only options at quarterback? It's simply time for the 49ers to draft someone who can bring them back to relevancy in the NFL.