NFL: 5 Best Fantasy Football Waiver Wire Picks For Week 2
There are two things that you can almost always count on when it comes to success in fantasy football: the first is you can't win a fantasy football league championship without a strong draft, and the second is that you cannot win your fantasy league without making smart, well-timed waiver wire claims. In this article, we are going to focus on the top waiver wire claims for Week 2 of the 2015 season.
You may notice a couple of notable exclusions from our list – Green Bay Packers wide receiver James Jones comes to mind – however, we feel that the list we have compiled features the five players who have the best chance at putting up consistent fantasy numbers for the remainder of the season. Without further ado, here is a look at the top five fantasy football waiver adds for Week 2.
1.  Terrance Williams, wide receiver, Dallas Cowboys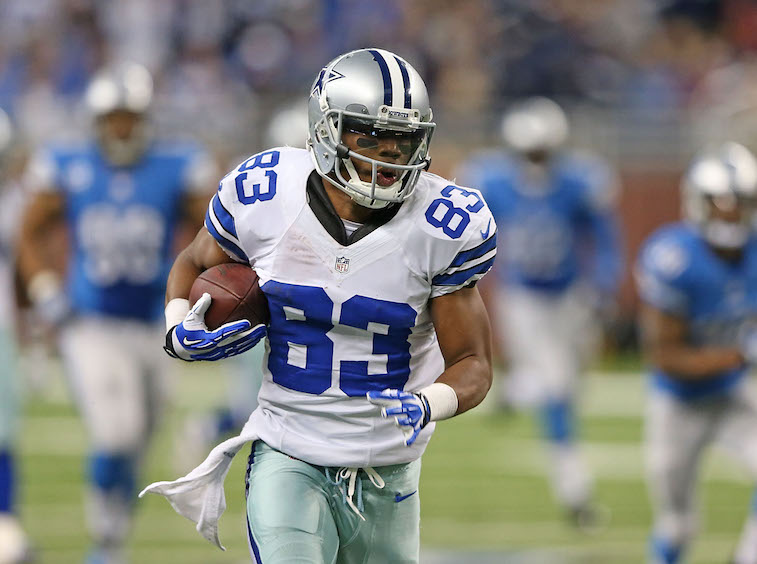 The Cowboys will be without All-Pro wide receiver Dez Bryant for at least six weeks, but more likely eight to 12 weeks. Bryant's injury opens the door for Williams to step into the No. 1 wide receiver role for one of the better offenses, led by one of the better quarterback, in the league. If Williams is available on the waiver wire in your league, he is a must-add.
2.  Ronnie Hillman, running back, Denver Broncos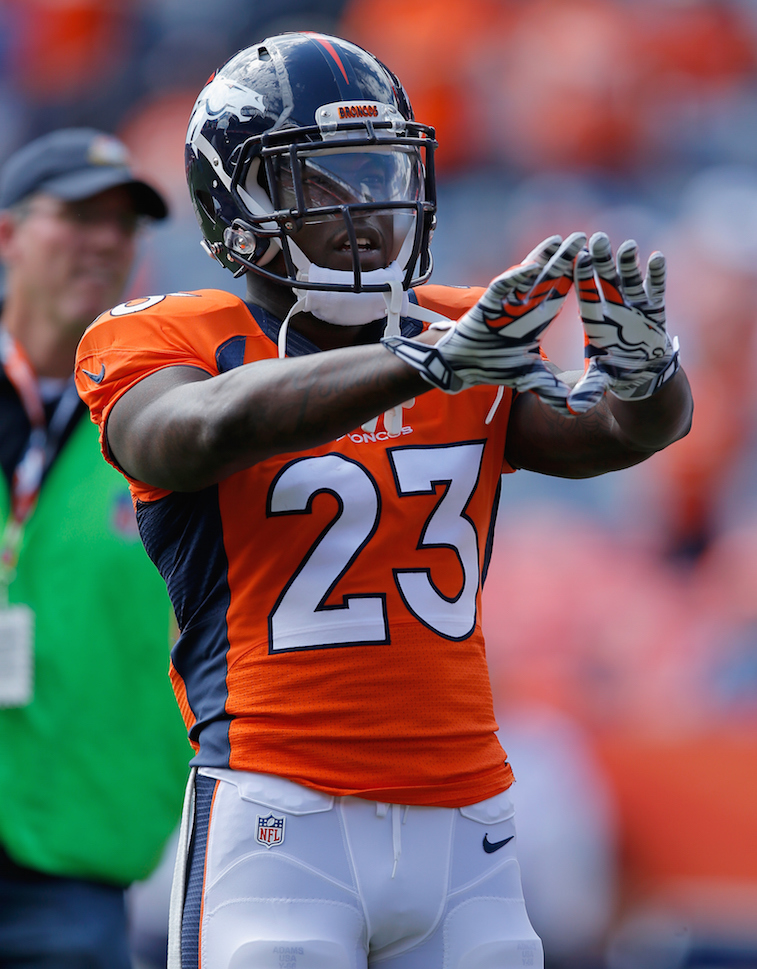 C.J. Anderson, the Broncos starting running back, is nursing a toe injury and was largely ineffective in the team's Week 1 win over the Baltimore Ravens. Hillman, on the other hand, was far more effective and looked substantially more comfortable than Anderson in head coach Gary Kubiak's zone-blocking scheme. Hillman is currently Denver's No. 2 running back, but that could change quickly if he continues to outperform Anderson, or if Anderson's health doesn't improve. We suggest you beat the crowd and place a waiver wire claim on Hillman this week if he is available in your league.
3.  David Johnson, running back, Arizona Cardinals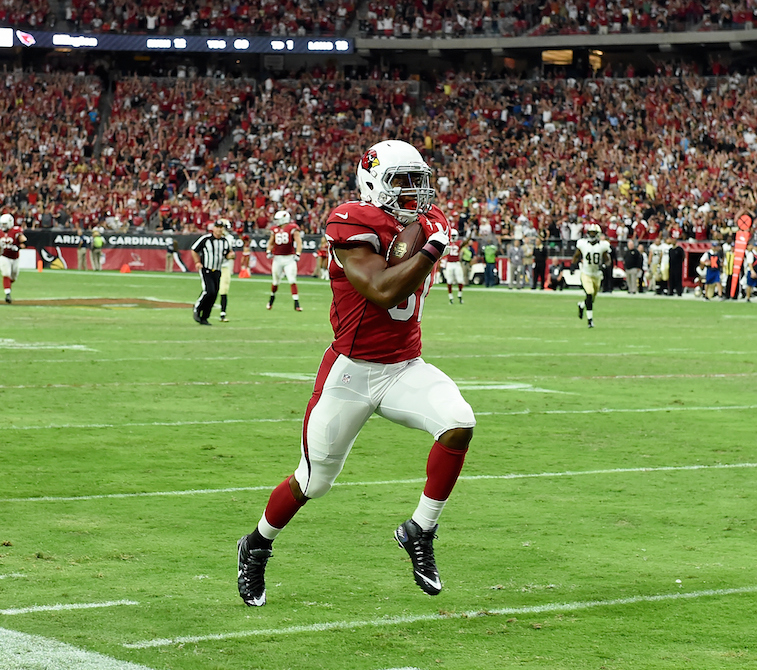 Arizona's top running back, Andre Ellington, will likely be out for a few weeks with a knee injury, which opens the door for Johnson to see a heavy workload going forward. In Week 1, he only touched the ball once, but he made the most of that touch, turning a short pass into a 55-yard touchdown reception. We are expecting Johnson to leapfrog veteran Chris Johnson on the team's depth chart and be the Cardinals' top running back while Ellington is out of the lineup. If he performs well over the next couple of weeks, he will likely continue to get carries even when Ellington returns to action. We suggest adding Johnson and putting him in your starting lineup if he is available on your league's waiver wire.
4.  Marcus Mariota, quarterback, Tennessee Titans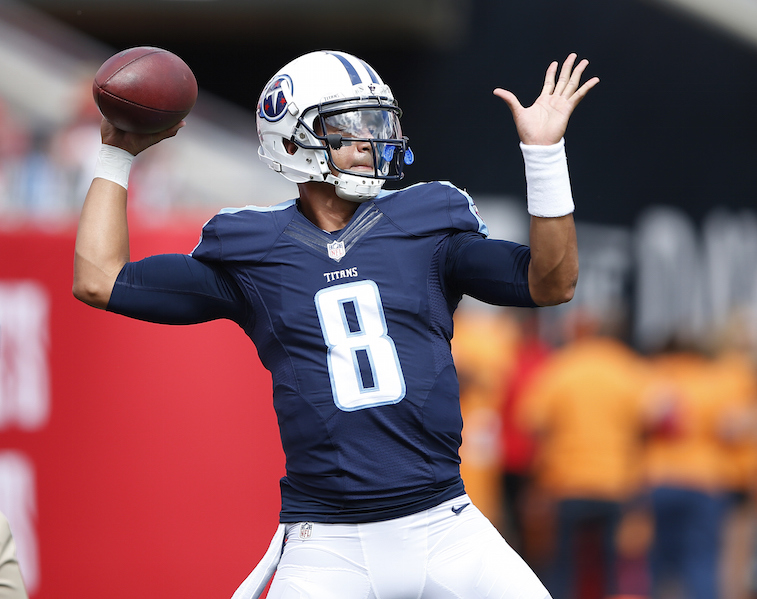 Mariota played brilliantly in the first game of his NFL career in Week 1. Granted, it was against the porous Tampa Bay Buccaneers defense, but there is no denying that he looked like a guy who will be a consistent fantasy producer in 2015. If you are weak at the quarterback position, or need a solid backup to fill in for your starter on his bye week, we suggest adding Mariota now before the other owners in your league beat you to him.
5.  Eric Ebron, tight end, Detroit Lions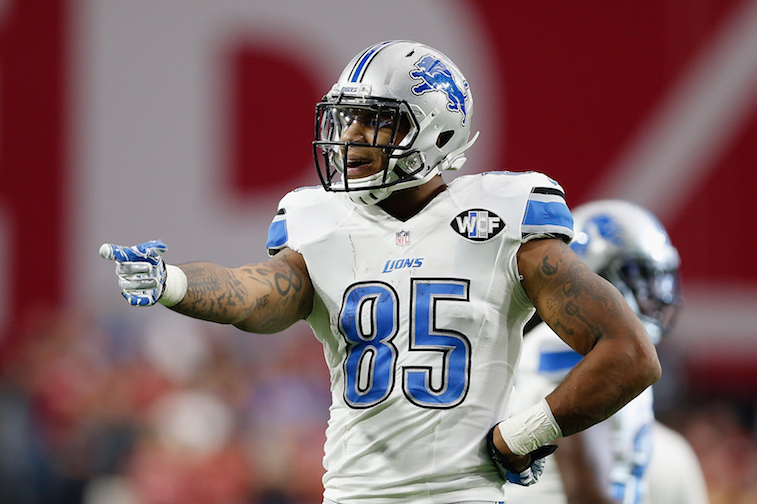 The Lions used a top-10 pick to select Ebron in the 2014 NFL Draft. That fact alone should indicate that he is an extremely talented football player, and it showed in his Week 1 performance against the San Diego Chargers. After he admitted to struggling after hitting the "rookie wall" last season, Ebron now looks poised to stake his claim as one of the top tight ends in the league. As a result, he should be considered a strong fantasy tight end going forward. If you have the roster space, and he is available in your league, we suggest adding Ebron before he posts another solid game.
All statistics courtesy of Pro-Football-Reference.