NFL: 5 Best Landing Spots For Ray Rice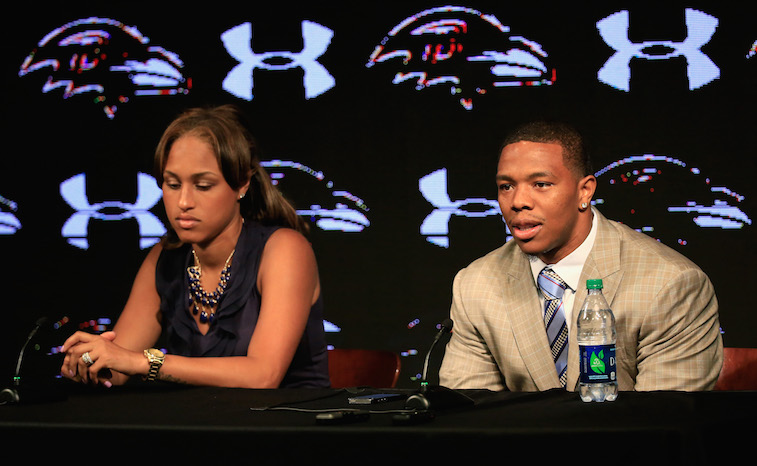 Despite the shocking and disturbing video evidence against him, free agent running back Ray Rice is now in the clear – legally speaking. In June, New Jersey Judge Michael Donio dismissed all domestic violence charges against Rice after learning that the three-time Pro Bowl running back had successfully completed the terms of his pre-trial intervention. For the record, Rice got off by attending anger management counseling and paying a measly $125 in fines.
The pending charges against him were likely Rice's biggest roadblock in pursuing a potential return to professional football, as the NFL has already reinstated him. Now that the legal system is out of the way, we wouldn't be surprised to see the former Baltimore Raven on an NFL roster in the very near future. After all, the Dallas Cowboys were willing to gamble on defensive end Greg Hardy – who had been found guilty on two counts of domestic violence, but has since been exonerated – knowing full well that Hardy was still facing a lengthy suspension from the league.
NFL teams have proven time and time again that they are willing to overlook legal indiscretions and off the field problems for players that have the ability to help them win games. The Philadelphia Eagles took a chance on quarterback Michael Vick after he served his prison sentence for his involvement in a dog-fighting ring. Wide receiver Dorial Green-Beckham was a second round draft pick in 2015 despite multiple arrests as a college player. Cornerback Adam Jones keeps getting opportunities in spite of what seems like countless run-ins with the law. We could go on for pages with more examples, but it's safe to say that we have already clearly made our point.
There is a good chance Rice has already fielded a phone call or two from teams around the league. If he is going to make a return to the NFL, Rice will need to live by the cliché, "beggars can't be choosers." With that being said, here is a look at five potential landing spots for two-time All-Pro running back Ray Rice.
1.  Cleveland Browns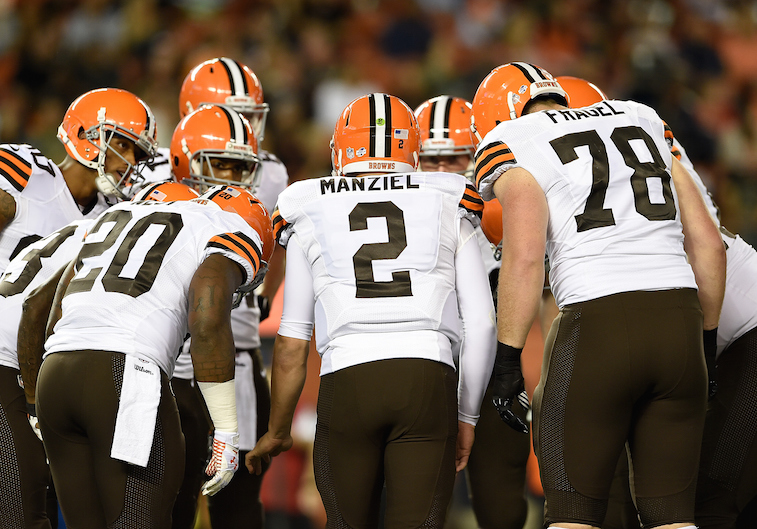 The Browns used a third round pick in the 2015 NFL Draft on running back Duke Johnson out of Miami (FL). While Johnson has the potential to be an excellent ball carrier in the NFL, he has yet to even play in a preseason game, and may be better suited in a running back by committee type of situation. The remaining running backs on the Browns roster are also young, fairly inexperienced, and none have proven that they can carry the ball 20-plus times a game for an entire season. If Cleveland General Manager Ray Farmer wants to take another risk on a player with off-field baggage, Rice would be a great fit and also address a position of need.
2.  Dallas Cowboys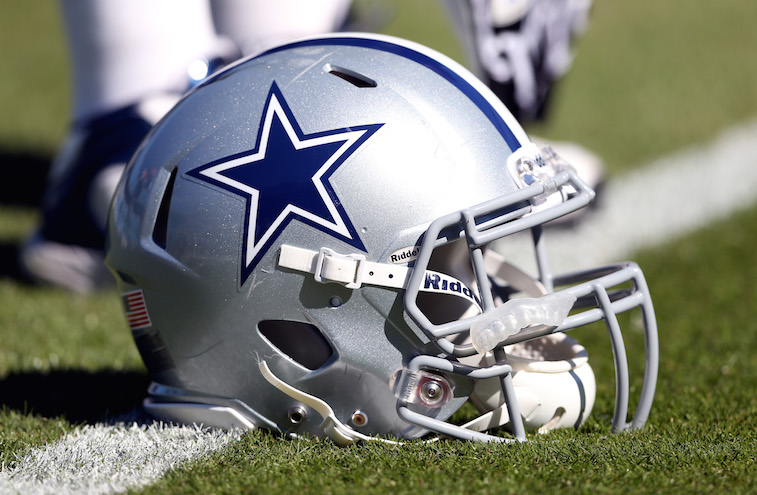 If we were picking a destination for Rice today, it would be the Cowboys. As it stands, Dallas is banking on Darren McFadden and Julius Randle filling the shoes of 2014 NFL Offensive Player of the Year, DeMarco Murray. While McFadden, in particular, certainly has the ability to do just that, he has had issues staying healthy throughout his seven-year NFL career. Rice would not only provide the Cowboys with injury insurance, but he could also very well step into a starting role and excel. Let's also not forget that the Cowboys aren't afraid to gamble on a player with a less than stellar track record off the field.
3.  Arizona Cardinals
The Cardinals used their third round pick in the 2015 NFL Draft on David Johnson, a running back out of Northern Iowa, and have an excellent change of pace back already on the roster in Andre Ellington. The fact of the matter is that the Cardinals don't know how Johnson will handle the adjustment of going from playing in the Football Championship Series to playing in the NFL, and Ellington is simply more effective in a third down back type of role. Arizona already has a stellar defense and if they can gain some consistency on offense, they will be incredibly close to being a serious contender in the NFC. The Cardinals have a history of taking chances on players with off-field issues – see Tyrann Mathieu – and Rice could be exactly what their offense needs to get over the hump.
4.  Tampa Bay Buccaneers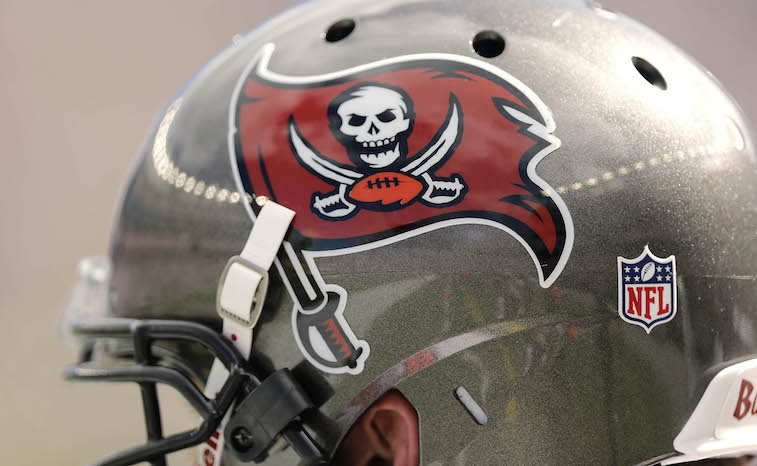 Current Bucs running back Doug Martin has yet to live up to the promise he showed during his rookie season in 2012, and the other running backs on Tampa Bay's roster are just simply not three-down running backs. Bringing in Rice would not only give the Tampa Bay offense a boost, but his presence – both in the huddle and in the locker room – would also be beneficial in the development of rookie quarterback Jameis Winston.
5.  New England Patriots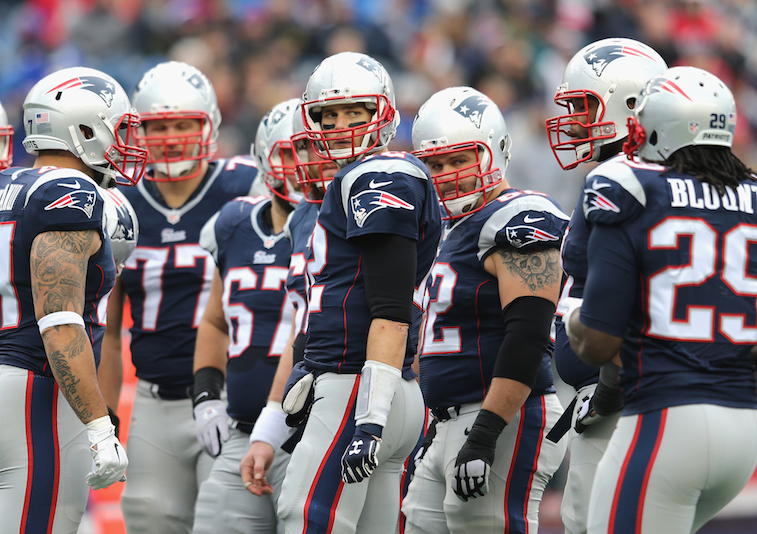 If there were ever a franchise with the infrastructure in place to handle bringing in a player with Rice's baggage, it's the Patriots. With Shane Vereen and Stevan Ridley both departing via free agency, the New England offense could actually greatly benefit from adding Rice to their backfield. With a one-two punch of Rice and LeGarrette Blount, the Patriots could have the best rushing attack they've ever had during the Bill Belichick-era.